In this ultimate trail running gear guide we share our essential trail running equipment list, which includes the trail running clothes and trail running accessories you may need to consider taking with you on your next trail run, and how different trails, countries and climates can influence what you will need to carry with you in your running backpack on your next trail run.
Before we get started, I'd like to first thank REI for sponsoring this trail running gear guide – we always appreciate your support!
REI is our favorite store for buying outdoor gear and supplies for our adventures and has an impressive inventory of the best trail running shoes and gear necessary to hit the trails with, including premium brands such as Salomon and HOKA, as well as REI's own running gear brand, Swiftland, plus, REI members get 10% back on everything they buy!
Check out the excellent selection of men's and women's trail running gear available at REI after reading this guide.
If you've reached this trail running gear guide because you're new to trail running and are looking for trail running gear and trail running tips for newcomers, then don't forget to read our Trail Running For Beginners Guide and browse through our Running 101 pages for a load of great expert running tips and advice.
---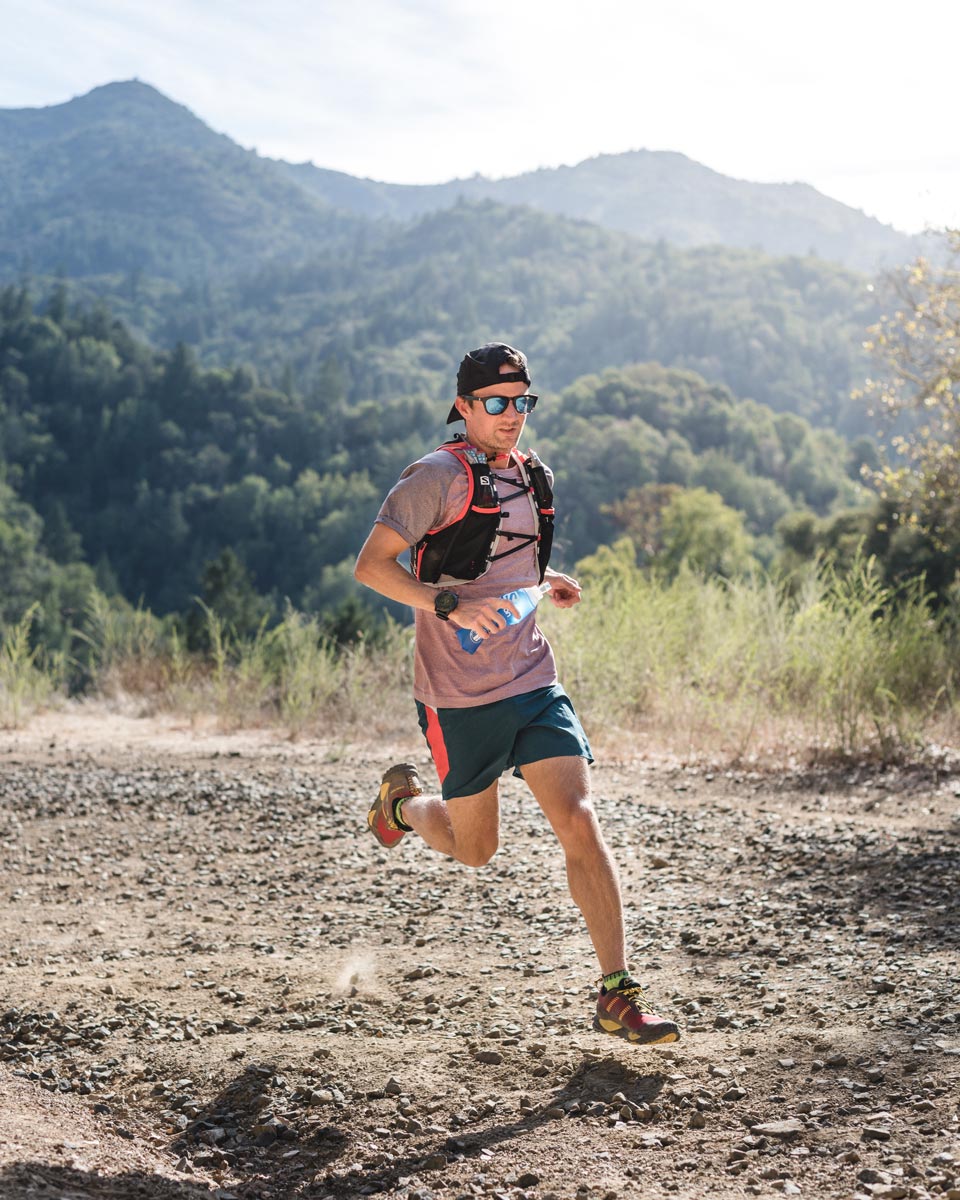 The difference between regular running gear and trail running gear
If you're reading this you may be wondering, why do you need specific trail running gear?
To answer that question it's important to consider that trail running is very different to running on pavement for many reasons, including that there are so many different types of terrain you may encounter.
You'll also experience greater exposure to diverse weather conditions which may require you to take more trail running accessories and equipment with you than you would for an everyday run around the block.
It's true that if the type of trail running you prefer or intend to do most of involves shorter runs in more established areas, such as local parks, which have plenty of other trail users, marked trails and other amenities such as water fountains, then you won't need very much trail running gear.
However, trail running can also mean adventure races and mountain ultra marathons in remote areas – in which case, your trail running equipment list needs to be a lot longer if you're going to bring all the essential trail running clothes and accessories you may need.
Our advice to new trail runners wondering what trail running gear to get first is always, start with a good pair of trail running shoes and go from there, they are the most important item of gear to invest in when starting to trail run.
You can get away with wearing other 'normal' running gear that you may already own, like running shirts, socks and shorts.
Keep in mind that not all running gear is created equal and because trail running is more demanding than road running, it's worth reading up on the most durable and comfortable gear that will make your trail running experience as enjoyable as it can be.
We also have many running advice articles in our Running 101 section to help you with your journey but this is a great place to start if you want to grab some new trail running gear.
---
Trail Running Gear Checklist
Here's a quick summary of the gear categories discussed in this post, which you can use as a quick checklist if you already have the gear and want to tick items off when packing for a race or trip:
Trail Running Shoes
GPS Running Watch
Technical Running Cap and Headband / Neck Gaiter
Running Hydration Pack (and Water Bottles)
Running Sunglasses
Running Headlamp
Trail Running Poles
Wireless Headphones
Trail Running Clothes (shirt, shorts, pants, waterproof jacket, sports bra and socks)
Trail Running Accessories
Trail Running Nutrition
How Running Trail Terrain and Climate Influences Your Choice of Trail Running Gear
---
Trail Running Gear Guide
Welcome to our definitive trail running gear guide!
Read on for an explanation of each essential item of trail running clothing and accessories you may need for your next trail run or race.
---
1. Trail Running Shoes
Wearing proper trail running shoes will make your trail running experience safer, more enjoyable and probably faster.
This is because trail running shoes are designed to provide you with better, confidence-building grip, stability and foot protection on uneven and loose terrain compared to attempting runs on those surfaces in your regular road running shoes.
If you need to buy some trail shoes, our buyer's guide will help you find a great pair! It's the best trail running gear guide for trail running shoes on the web, written by expert trail runners who have run trails all over the world.
Visit our Trail Running Shoes Buyers Guide next to find the perfect pair of trail running shoes for you and your budget.
---
2. Running watch with GPS and an HR monitor
Having a great running watch can be a game changer for your run training (not to mention other sporting endeavors!).
Tracking your trail runs will not only help you track your run distance, duration and speed over different sections of trail, but a good quality smart running watch will help you learn about your fitness trends and status, such as your heart rate training zones, VO2 max, breathing rate and state of recovery from previous efforts.
They are also a great motivational tool when they show you that you're making progress, and the best options have loads of valuable features such as altitude / ascent tracking, waypoint tracking, course navigation guidance and 'return to start' navigation support, batteries which will last days, and durability to stand up to all your Type 2 fun endeavors.
Visit our GPS Running Watch Buyer's Guide to learn more about the key features and which watches we recommend to trail and ultra runners.
---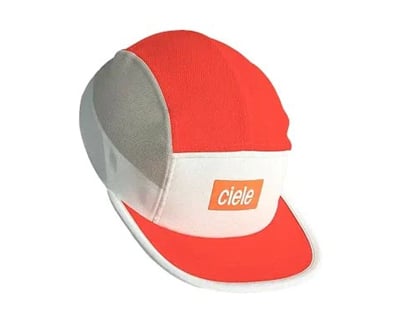 3. Technical Running Cap
We recommend running caps over visors and regular trucker or baseball caps because while a running visor is more breathable than a full cap, it doesn't prevent the top of your head from getting burned on a scorching hot day.
A regular baseball cap does protect the top of your head but this can be warmer unless it is breathable, so you may want to consider getting a technical running cap to protect your head and help keep the elements out of your face (sun, wind, sleet, rain, etc).
Visit our best technical running hats for trail and ultrarunning to find the right cap for you. For running in colder weather, also check out our list of the best winter running hats.
A Buff or similar sweat-wicking headband/neck gaiter is another must-have piece of trail running gear. It's such a versatile item and weighs hardly anything.
Key trail runner uses for Buffs are as:
a headband (it's sweat-wicking and cushions the impact of wearing a head torch)
a scarf, when the cold wind bites
a wristband that can be used to wipe sweat away or dare I say it, snot.
a towel – soak it in cold water and put it on your head or back of your neck on a hot day
in an emergency – a bandage or tourniquet…
---
4. Running Hydration Pack / Race Vest
You've probably seen trail runners wearing these running backpacks with soft water bottles carried on their chests and wondered why these are so popular!
A running hydration vest or pack becomes necessary as you run further and end up being on the trails for longer periods of time, because you'll need to take more trail running accessories with you, such as some running nutrition or snacks, water, a jacket, plus your phone and keys etc.
One of these packs is the best way to carry all these items and more in the most comfortable and efficient manner.
Our Running Hydration Vests Buyer's Guide will help you work out which size and brand of hydration vest is best for you.
---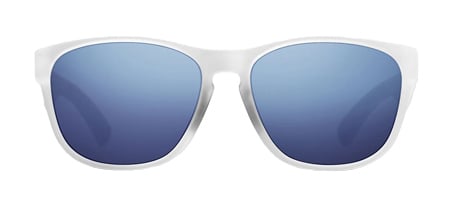 5. Running Sunglasses
A good pair of running sunglasses need to be lightweight, have great optics and visual clarity specific to trail environments, and fit comfortably on your head (and cap) with zero movement, even when you're sweating a lot.
The best running sunglasses are made using rubber grippers on the nose and arms to help them stay put, while still feeling lightweight – so you ideally don't even notice you're wearing any!
Many runners also find polarized lenses are helpful for seeing the trails and spotting obstacles where there's a lot of glare.
Visit our Running Sunglasses Buyer's Guide to find a great pair for wearing while trail running.
---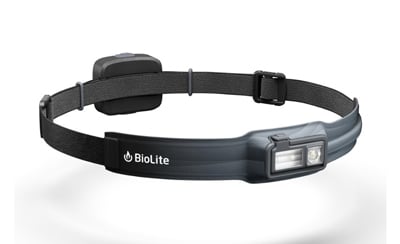 6. Running Headlamp for Trail and Ultrarunning
Once you become hooked on trail running, you'll eventually find yourself wanting/having to run when the sun has gone down.
Some ultra-distance trail races even require you to carry a headlamp as one of their specified items of mandatory kit you need to carry to participate in the race.
The average home or camping headlamp will typically not have the right light brightness, spread or comfort-focused design that's suitable for wearing while running, so it pays to get a headlamp that will make those night runs safer and more enjoyable.
Visit our Running Headlamps Buyer's Guide to find one that has the necessary brightness and waterproofing while also being lightweight and comfortable enough to wear while running.
---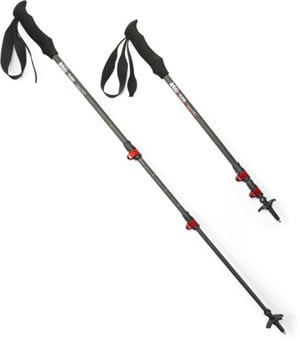 7. Trail Running Poles
Similar to needing a headlamp, once you progress in your trail running journey you may find yourself wanting to take on bigger challenges in the mountains where running poles are, for most people, a necessity for making long grueling climbs.
Using poles for running is great for finding a rhythm and they'll take some of the weight and effort away from your legs.
Trail running poles are also an excellent hack for climbing hills faster and more efficiently if uphill hiking and running aren't your strengths.
If you're not sure where to start when it comes to choosing hiking poles for trail running, our top trail running poles buyer's guide lists the options we recommend, and why.
---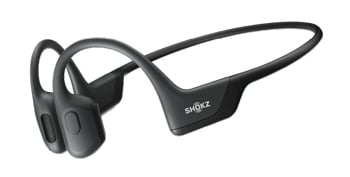 8. Wireless Headphones for Running
Every trail runner takes a trip to the "pain-cave" every now and then, but it doesn't have to be a place you stay until you reach the end of your run or cross the finish line of your trail race.
Listening to music when trail running can give you the motivation to break out of any mental or physical challenges you may be experiencing during your run.
Make sure you buy wireless headphones that sound great, have a long battery life (long enough for ultras!), are durable and waterproof enough to survive a mountain rainstorm, and are comfortable to wear for long periods of time.
Visit our list of top wireless headphones for running for our top picks.
---
9. Trail Running Clothes
Trail Running Shorts
A pair of running shorts will need specific features to be suitable to wear for trail running – here are the ones to look for:
Stretchy, to allow for a full range of leg movement, to help with technical terrain and scrambling
Water repellent and quick drying – and never made of cotton!
Made of robust technical fabric that will not just rip at the first touch of a thorn, branch or rock
Made with at least one zip-up pocket, in a location that won't bounce (the lower back is best).
Many men's and women's trail-running shorts come with built-in 'pants' so you don't need to wear underwear with them.
Read our best running shorts for men buyer's guide to find your next pair.
Waterproof Running Jacket
A waterproof running jacket is an essential item for you to take with you on most trail runs other than the hottest and driest climates and times of year.
It's important, however, to understand that many running jackets are water-resistant, and not fully waterproof. They may say they're water-resistant or 'weather-proof' on the label if they're not fully waterproof.
This means you should focus on ensuring you're buying a waterproof running jacket not just a water or weather-resistant one that will soak through in a downpour. A great waterproof running jacket should also be lightweight, have some level of breathability and be form-fitting.
Here's our list of the top waterproof running jackets that meet these specific requirements.
Trail Running Shirt
If you're new to trail running and/or don't have the budget to go out and buy trail-running-specific tops, then you'll be fine for most runs in normal running gear, assuming it is made of technical (ie not cotton) fabric and is designed to sweat in.
The key thing to remember when choosing a top (or tops) to wear trail running is that the weather conditions may well change while you are out.
For this reason, on longer runs in particular, layers are important, so you can use your clothing to help keep you warm/cool, depending on the situation. I normally wear a running shirt or vest made out of technical, sweat-wicking fabric.
Running Tights, Pants or Leggings
Running tights are particularly good in cold weather, although I generally prefer to run in shorts when it's warm enough to do so.
Tights made with thinner, cooler material can also be good to wear even on hotter days, if you suffer from thigh chafing when you run.
Compression running tights are also a great option for training. Here's our list of the best running tights for cold weather running.
Similar to when you're choosing the best running shorts and tops for you, do the same when selecting a pair of running tights: look at fabric, fit and features.
Sports Bra
As with any other type of running or high-impact exercise activity, if you need to wear a bra then ensure you have a suitably supportive sports bra to hold everything in place as you run.
If you need to get a new or replacement sports bra for running, head over to our guide to finding the best running bra for our recommendations and tips on finding the best one for you.
Running Socks for Trail Running
While no-show running socks are popular among runners, if you're going to be running on trails with a lot of stones, sticks and debris, then you may prefer socks that cover your ankles.
Socks that cover your ankles provide some padding if you kick a stone onto your ankle, and reduce the amount of mud, sticks and stones that end up in your sock during a trail run.
Like with the trail running tops and shorts/skirts/leggings, make sure you're running in technical, sweat-wicking fabric that will help keep you comfortable and dry, and reduce the risk of chafing and blisters. This means ensuring you buy socks designed to be worn running, rather than regular everyday or athletic socks.
Visit our best running socks buyer's guide for recommended brands and styles of technical running socks that will help keep your feet comfortable and happy for many miles of trails.
---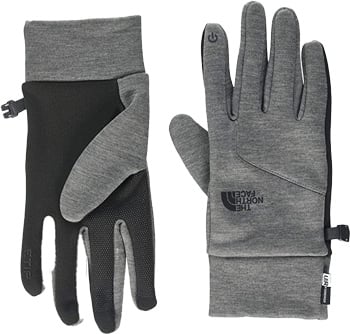 10. Trail Running Accessories
Running Gloves
Extreme cold weather running requires that you wear gloves, trust me when you're running in the cold your hands are going to feel like ice blocks.
Running gloves can also be helpful for trail running in particular, if you need to scramble over rocks or move branches etc out of the way on overgrown trails, then gloves can come in useful.
See our list of the best cold weather running gloves if you need a pair for cold weather runs.
A Running Phone Protector / Case
A slim, yet protective phone case is a good idea to keep your phone safe when you run, especially if you find you often pull it out of your pocket to take photos, which increases your risk of dropping it during a trail run.
An Emergency Whistle
A whistle can be mandatory in some mountain races but it's also worth having one in your hydration pack in case you get lost and need to signal for help.
Hopefully, you'll never need to but there's always a small chance you may need to use a whistle to ward off an animal or human.
The Fox 40 Sonik Blast Whistle is a good example of a suitable whistle, as it's small, light and has an insanely powerful sound output.
Emergency Foil Blanket for Running
If you've run many long trail races then you probably own one of these already.
These emergency foil blankets weigh next to nothing and are mandatory for many trail races, so it's not a big deal to carry one of these around in your running hydration pack just in case you (or another trail user) need it.
A heat-reflecting foil blanket can be invaluable as a means of keeping warm if you find yourself stuck out longer than planned, for example, if you're injured and can't move (or move fast).
It's also reflective so makes it easier for emergency services to spot you if they're out searching and you have the blanket out.
For a more detailed breakdown of other trail running emergency gear including what I have in the small running first aid kit that I like to carry with me on remote trail runs, head over to our guide to trail running survival gear and emergency kit.
Salt Capsules or Tablets
Especially when running somewhere hot, salt capsules are great to take to prevent issues such as cramping when running or hiking.
If cramping when running is a big issue for you then we have a load of advice in our guide to preventing muscle cramps when running.
Trail Map
If you're running somewhere unfamiliar, it may be worth taking a trail map with you, or at least a photo of it on your phone to refer to in case you head somewhere with limited cell signal.
---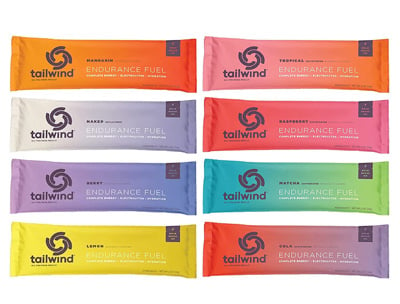 11. Trail Running Nutrition
You have an almost infinite choice when it comes to what food to take trail running to give you added energy on those long trail runs.
As an example, Tailwind Nutrition is a popular choice among trail and ultra runners for fuelling long runs because you can get all the food you need in liquid form. It's easy, effective and tastes great, without the dreaded gut bomb.
Tailwind comes in powder form and you can mix it with water to carry with you running – and you can change how concentrated you have it, depending on your needs and preference.
We buy the Tailwind stick bundles as they store easily in your race vest. Each pack can make two servings which makes 8 sticks for $20 a very good deal!
---
12. How Running Trail Terrain and Climate Influences Your Choice of Trail Running Gear
There are so many different types of terrain when it comes to trail running, which is one of the reasons why it's so fun but also challenging.
For example, there's technical terrain which may include sharp rocks, tree roots, river crossings, and even sand.
Then there's the more mellow, or runnable terrain which may include buffed/smooth trails, forest trails, fire roads, grass tracks, and also smooth rock.
Trail running gets even spicier when weather conditions change and suddenly the terrain you think you know begins to react differently.
For example, when an otherwise easy trail, lined with smooth, dry rocks gets rained on, suddenly the terrain becomes slippery.
This is why there are so many different types of trail running shoes to choose from, and also why we rate trail shoes as the first thing you should buy when you start trail running.
But wait, that's not all, trail running has other challenges, like elevation profiles that will make most road running Strava graphs look like a flatline.
Mountain trail running races featuring extreme elevation gain and loss are for those who want more of a challenge from their trail runs.
Yes, you'll need more leg muscle and endurance to get through a run like this but because this type of trail running requires that you climb and descend a lot (as opposed to running on the flat), you'll also need to learn how to pace yourself properly with a steady heart rate for various reasons.
For these reasons you can buy specific trail running gear that can help you here too, like a GPS watch with on-wrist HR monitor for example, and trail running poles that can help you build rhythm and shift some muscle exertion away from your legs toward your arms.
---
Ultimate Trail Running Gear Guide: In Summary
We hope that this trail running gear guide has helped you think about the key items of clothing you should consider when deciding what to wear trail running, as having many of these should make your runs more enjoyable and enable you to run further, longer, and more comfortably.
Remember, it's important not to stress too much about having the right 'cool trail running gear' when you are new to trail running, especially if you're not planning anything too adventurous in extreme heat/cold or mountain environments – you'll be fine in your normal running gear and a good pair of trail shoes for the vast majority of runs in the early days.
If you're new to running, head over to our Running 101 page for loads more great running-related advice and guides.