Heart rate training is a simple, yet highly-effective way to personalize your run training to plan, track and monitor your exercise intensity levels, rather than simply training using a target pace, or relying on the more subjective rate of perceived effort (RPE) method.
It's surprisingly simple to do – any runner with a running watch or Apple watch capable of tracking your heart rate can use this method to benefit their training.
In this heart rate training guide, I explain everything you need to know if you're new to using heart rate training zones to provide valuable insights and focus for your run training.
Whether you're just getting started with running, training for a marathon or ultramarathon, looking to become a faster runner with less effort, and looking to use HR training for the first time to help you achieve your goals, this heart rate training guide will bring you so much value for your future training.
Using heart rate zone training over the years has made a huge difference to my performance and overall cardio fitness, so I'm excited to share this knowledge with you so you can decide whether it's an approach that would benefit your training, too.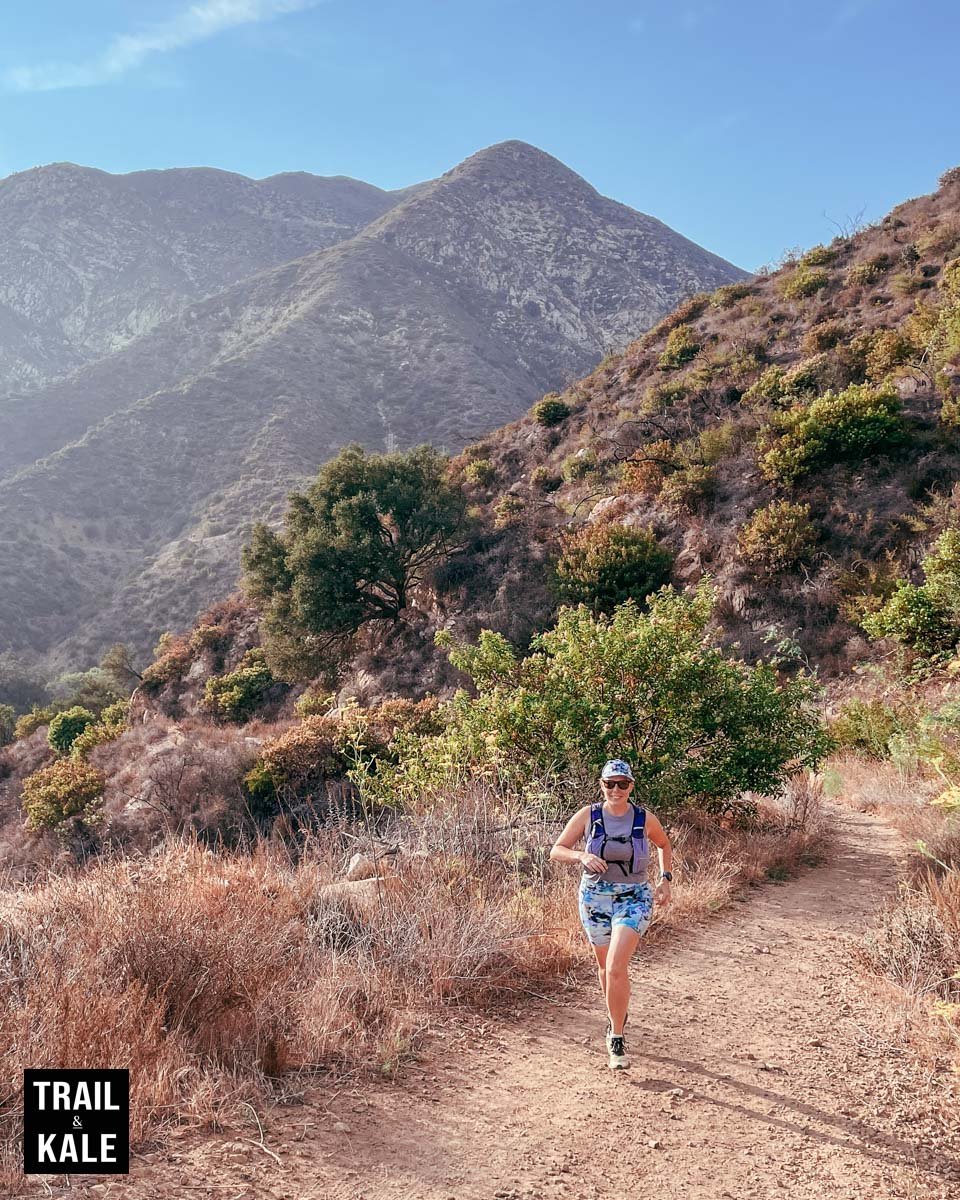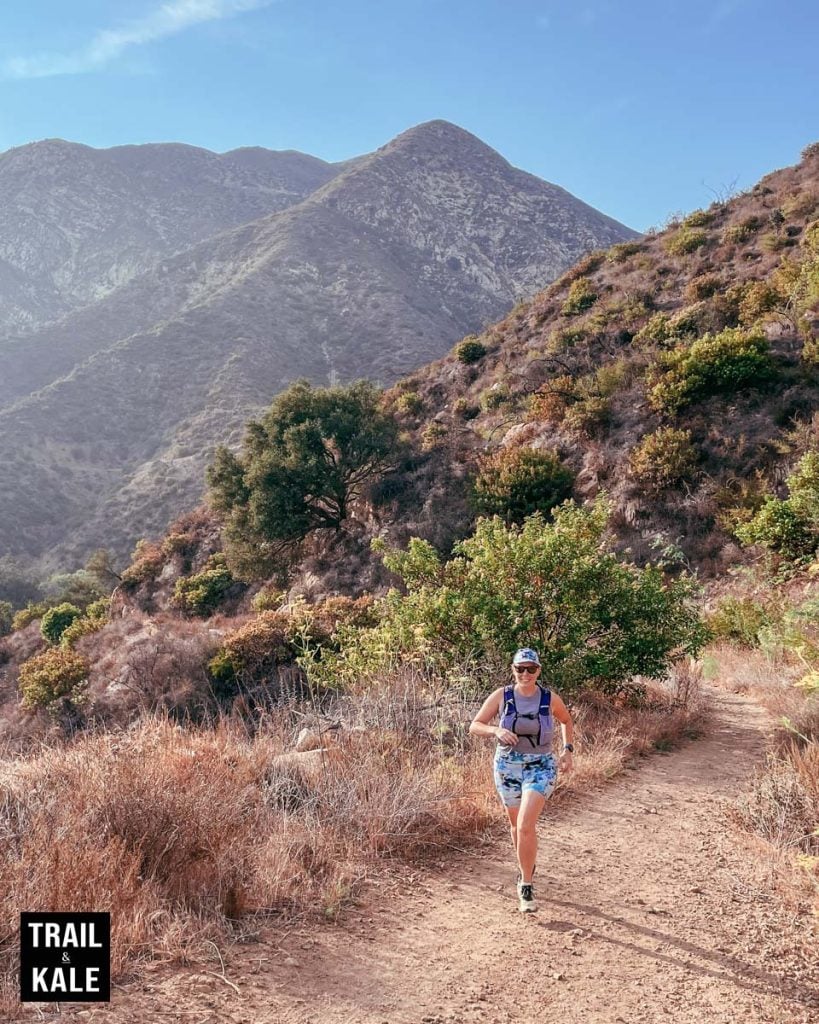 What is heart rate training?
Heart rate training (also referred to as heart rate zone training) is a more sophisticated version of running on 'feel', or what's more commonly referred to as the 'rate of perceived effort', or RPE method, to gauge how intense your running effort is, because it's using actual heart rate data, rather than your perceived effort alone.
Because HR training is personalized to you and how your cardiovascular system responds to your exercise program, it is often considered by coaches and experienced runners as a more accurate method of run training than simply using RPE and a target running pace for guidance.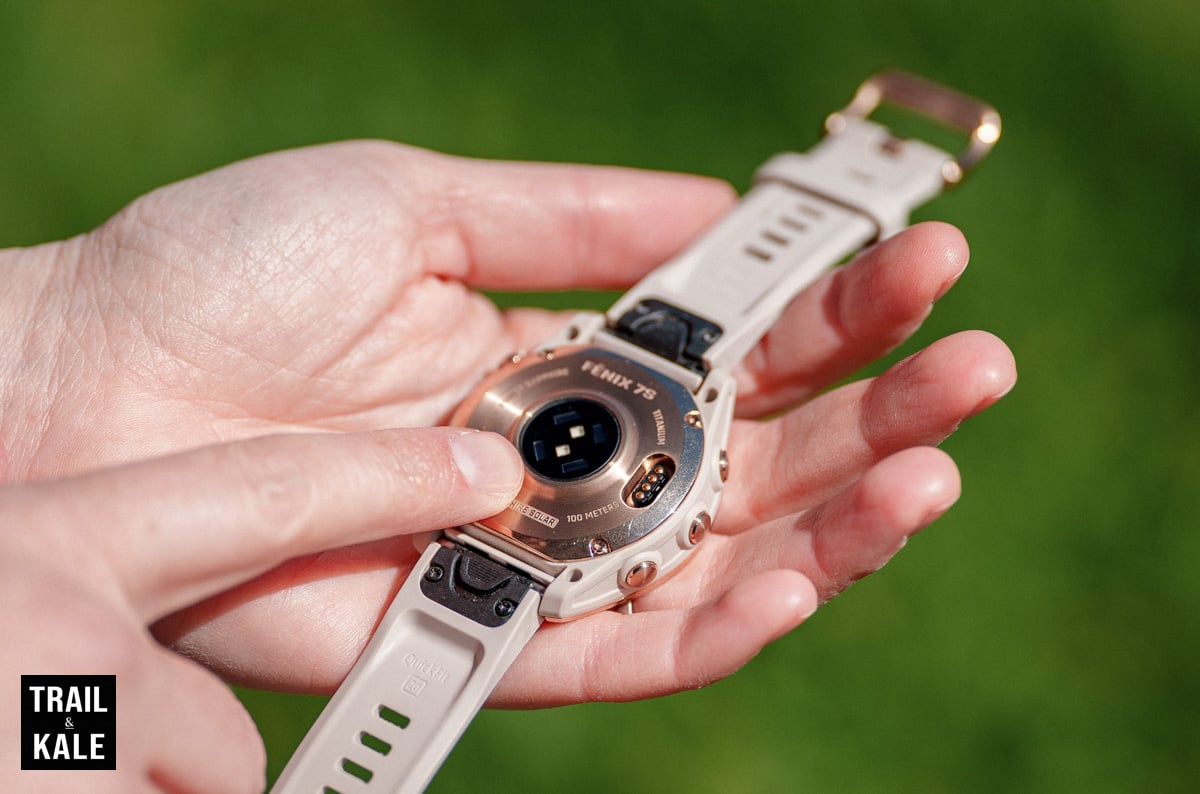 Heart rate zone training simply uses the heart rate data captured on a heart rate monitor (which is found on most good running watches these days) to feed back to you the current intensity level you're running or working out at.
The basic principle is that after working out your maximum heart rate, you (or your running watch) use this reference point to work out what your heart rate needs to be for you to be training in one of five target heart rate training zones, which are determined as a percentage of that maximum heart rate (aka MHR).
You can use these personalized heart rate-based training zones in combination with running training plans to ensure your day's workout is in line with the training plan's objectives, whether that's an intense speed interval training session, or a long, slow marathon training run.
Also worth noting is that if you are incorporating long runs into your training plan because you're training for a marathon, for example, you'll need to also fuel yourself adequately while running too, and that means regularly eating running gels or chews every 35 minutes or so.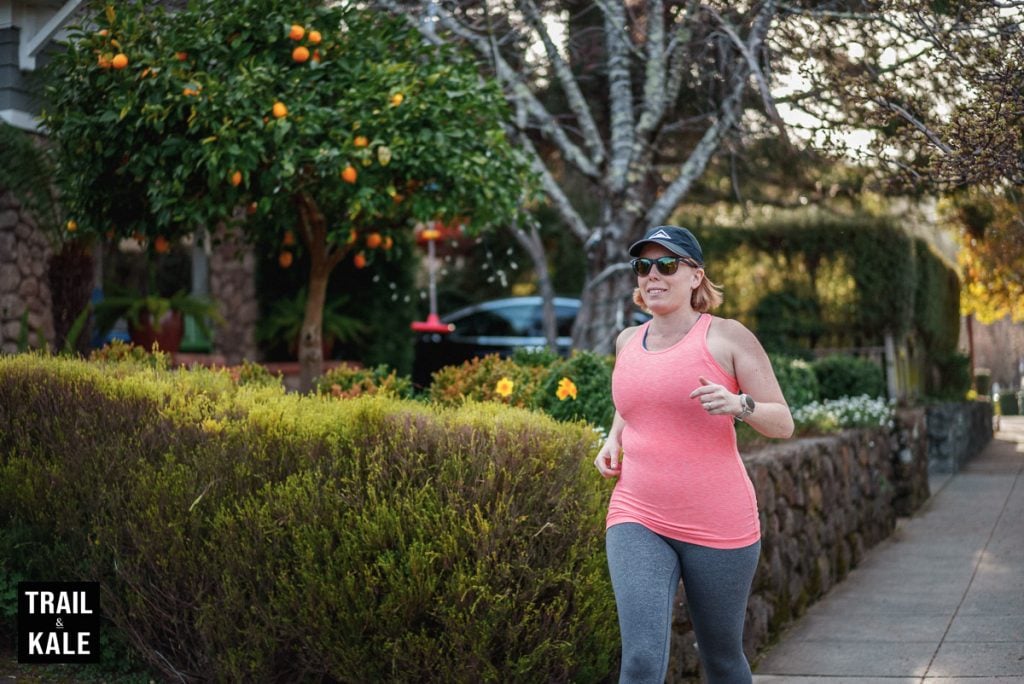 What are the benefits of heart rate training?
Training using target heart rate zones is one of my favorite ways to train, and may appeal to you as well, especially if (like me), you like to spend time trail running, running on hills, or simply enjoy being more in tune with how physical activity affects your heart rate, rather than constantly trying to maintain a consistent running pace.
Here are three key benefits of heart rate training for runners and other endurance athletes:
1. HR training aligns effort levels with your training plan
HR training ensures you're working in the right training zones to get the most benefit from your training plan.
In particular, it's a highly valuable training tool in ensuring your easy, recovery runs are run at a LOW enough intensity.
It's also very useful if you're trying to ensure you run in your target 'fat burning' heart rate zones (Zones 1 and 2).
This is especially true if you find it hard to slow right down and run at a truly 'easy' pace and find yourself tempted to speed up when you're not supposed to!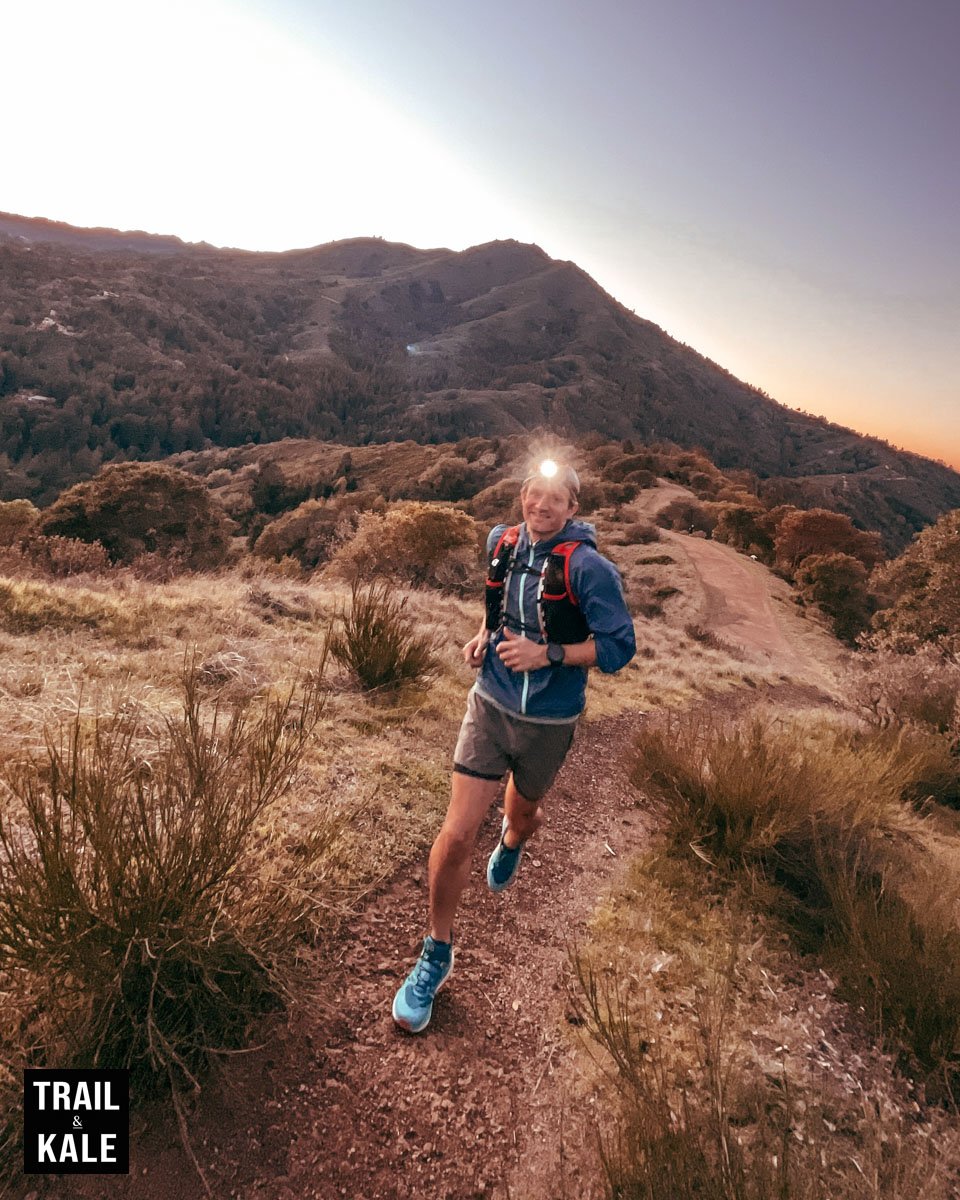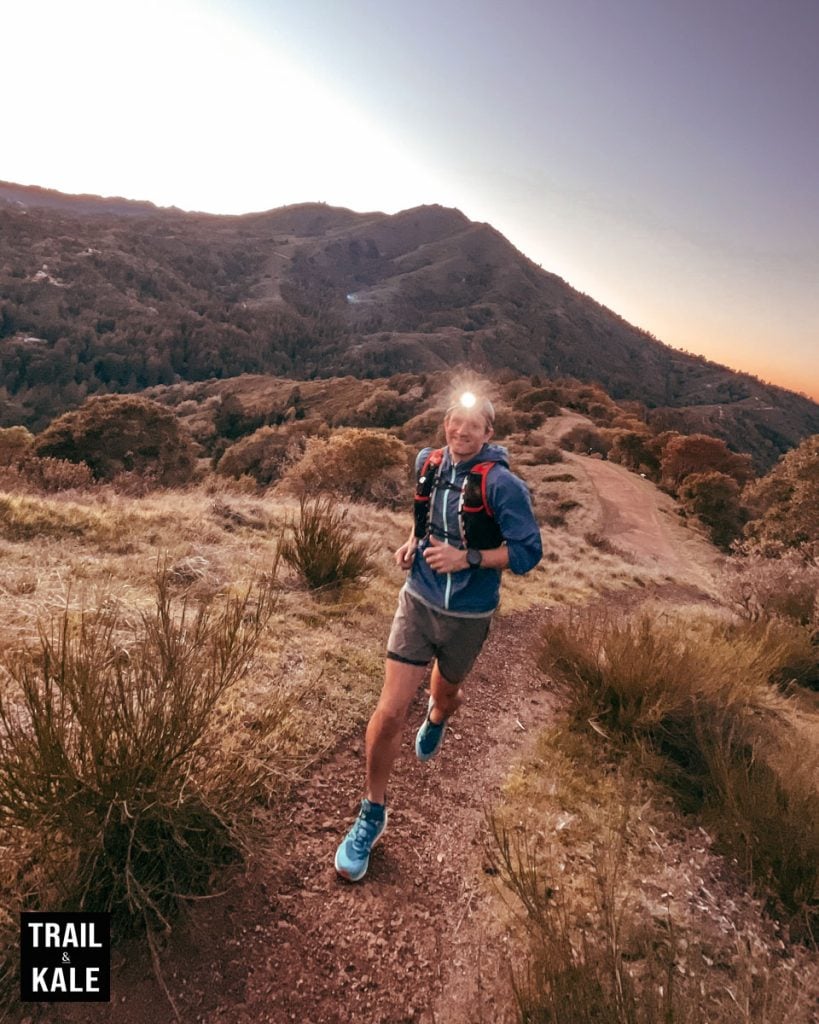 2. Train at the correct intensity, wherever you're running
Because heart rate zone training doesn't look at your speed, just your heart rate, you can use it to maintain consistent effort levels when running in more challenging conditions, such as one of my favorite (and most effective) ways to train… uphill running sessions!
It's also useful when other factors such as altitude, extreme heat or humidity are present that mean your breathing rate and effort is relatively high even though you're running more slowly than you would during a run somewhere flat, at sea level in mild, dry weather.
This means you can adapt your training to running slower as necessary in order to avoid overexerting yourself to meet a particular predetermined running speed, for example, which would be counterproductive for your training in those situations.

Take the HR data above, from a recent trail run, for example. After the first 0.5k (when I was still warming up), I kept the heart rate within a 20 bpm range until my last 0.5k sprint finish!
Most notably you will see my heart rate during the climb from 1-2k is consistent as a result of adapting my pace to stay within the target HR range I was working to. The drop at 4k is because there's an epic view that I stopped to admire before the fun downhill at the end!
Similarly, other non-environmental factors can affect your heart rate on a given day, such as dehydration, fatigue or how much caffeine you've consumed that day.
While some people argue this can skew your heart rate readings, in my opinion, the HR reading will be doing exactly what it's supposed to on days where these are factors, because we do not have the same performance potential every single day, and a higher than normal heart rate is one of your body's ways of telling you to take it easy some days!
3. Effective tracking of recovery
Your running watch will not only track your heart rate during vigorous exercise, but if you continue to wear it after your run then most will monitor your time to recovery.
The watch will do this usually with reference to your heart rate variability and how long it takes for your resting heart rate to return to a 'normal' level. All of the watches on our running watches buyer's guide, for example, will do this.
Although we'd all like to go full-on beast mode in all our training, the reality is sometimes your body may need more time to recover than you'd ideally want.
Monitoring your post-workout heart rate is one way to get an indication of your recovery needs, as your resting heart rate tends to stay elevated for longer while your body is still recovering.
Here are some of the reasons why you may need longer to recover after a long or hard run:
the level of training you've been doing, especially if it's been intense (which needs to be checked to ensure you're not on the path to overtraining)
whether you've had a poor night's sleep
if you're coming down with a cold or other bug
if you could benefit from supporting yourself with better nutrition before or after your training runs.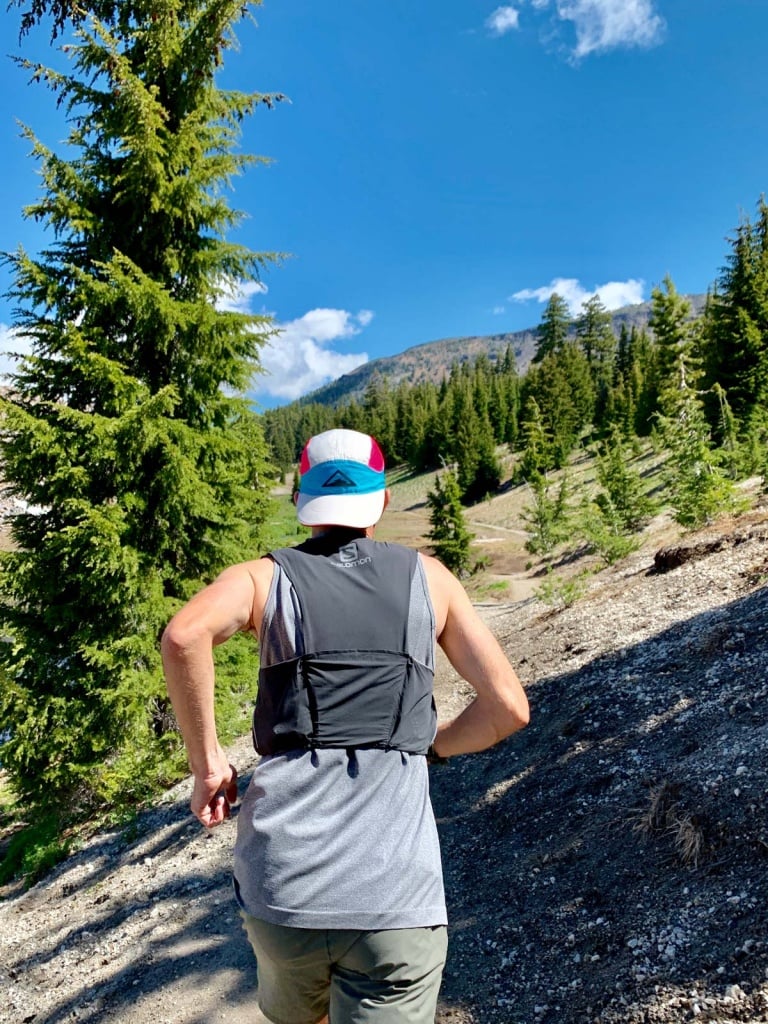 On the subject of training recovery…
A pro tip that will really help with your post-workout recovery, especially after those 1-hour plus tough runs (such as your weekend long run if you're training for a half marathon or full marathon) is to not only do post-run static stretches but to also drink a quality plant-based protein recovery shake within 30-40 minutes of finishing your run.
Why? Because this will really help your body repair and recover after the endurance effort you've put it through, meaning less soreness and a positive impact on your recovery.
This is something that I wish I'd known when I was a new runner training for my first marathon as it would have made a big difference to my training and recovery times.
To learn more about how to recover effectively after races and intense workouts, read these posts next: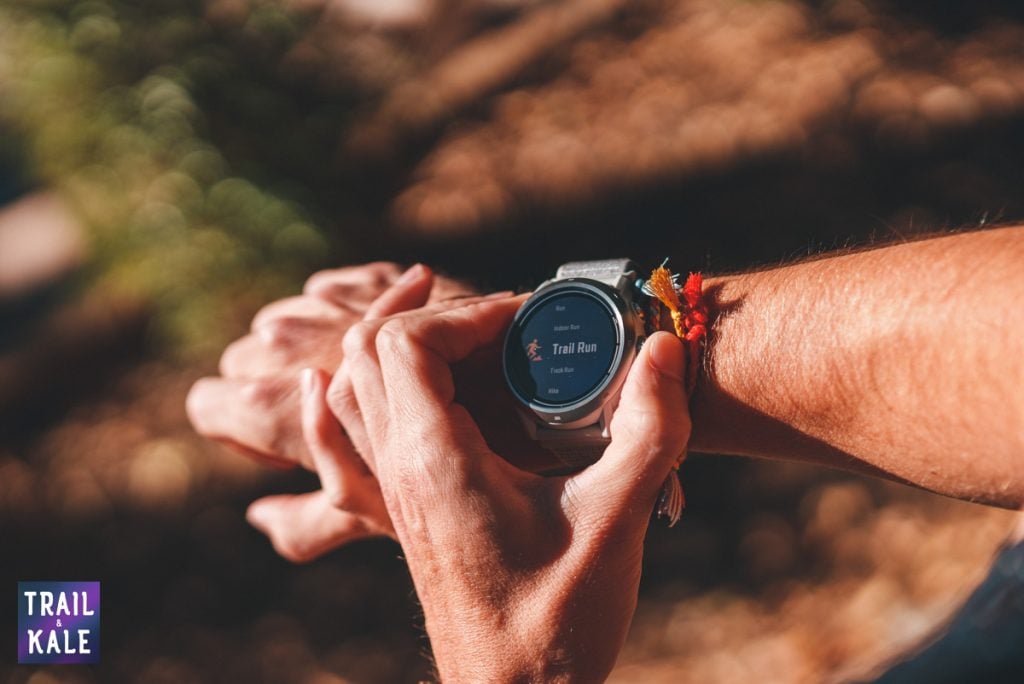 How to track your running heart rate
To track your heart rate and benefit from heart rate zone training you need a running watch that either has an integrated wrist-based heart rate monitor, or works with a compatible chest strap heart rate monitor.
Years ago (before wrist-based heart rate monitors weren't generally available) I trained with a chest strap, and these are still an option.
However, I find them to be very uncomfortable and would strongly suggest that if you want to begin training using heart rate zones you get a GPS running watch with it built in.
Then you just need to make sure it's fitted snugly to your wrist so it can take accurate readings as you run, and use this to inform you of what heart rate zones you're working in as you run.
I review a whole lot of premium running gear here on Trail & Kale, so if you're after some recommendations then for runners starting out or on more of a budget, these are my top two suggestions:
If you're looking for a watch with more advanced features such as navigation, elevation tracking and adjustments for running gradients (that may be especially useful for trail and ultra running as well as other sports and activities), check out those we rate the most highly in our running watch buyer's guide.
Working out your maximum heart rate
There are a few ways to work out your max HR. The first one requires no effort, just a little math.
Although I don't find it to be particularly accurate, it's the best option if you're new to exercise or after a quick reference number until you find time to do a stress or field test, which require more effort as you'll need to run some intensive intervals to get the necessary HR readings.
The math option
Use one of the following formulae to calculate a maximum heart rate. They're based on studies that have been done over the years of research into heart rate training by various organizations.
These calculations are simply based on your age, so do not adjust for factors such as level of fitness or gender.
220 – your age (used widely since the 1930s)
211 – 0.64 x your age (a potentially more accurate formula from the HUNT Fitness Study).
So for a 40 year-old, their max heart rate would be calculated as either 180 bpm (220-40) or 185 bpm (211-0.64×40) depending on which method is used.
The lab 'stress test' option
The next option involves going to a sports performance lab and doing a stress test on a treadmill, aka a VO2 max test, that will capture a load of data including your heart rate and maximum heart rate over that effort.
Not everyone has access to a lab that can do a controlled stress test like this, so while it's a cool experience to set the baseline, the next two options are free and something you can do yourself at home.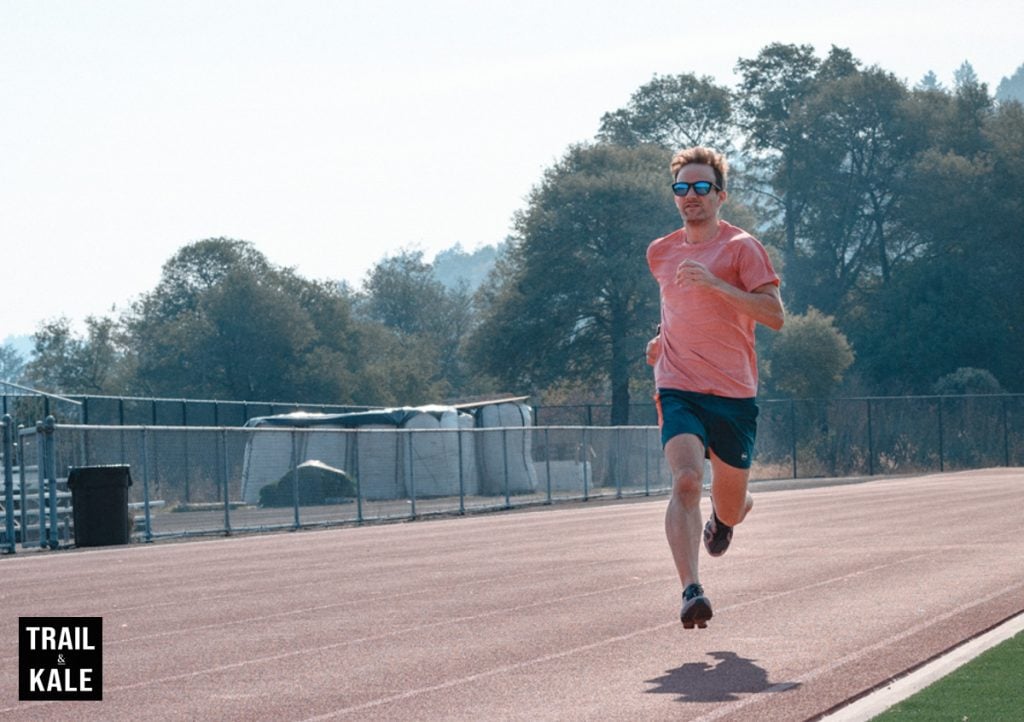 The field test options
These two methods require an intense effort.
However, to get effective results, and a more accurate maximum heart rate reading, they're worth it. Plus, both will have the added benefit of giving you a VO2 max-boosting intense workout.
So basically, whichever one you do, you're trying to get a reading of your max HR. If you're an experienced runner you've probably put in similar efforts in your training before.
If you're new to exercise or are not accustomed to doing intensive cardio exercise consistently for 20+ minutes at a time, or simply if you feel it's necessary, consult a professional before doing them. These are tough tests and you need to be sure your health and fitness is at a suitable level where you can safely do them.
Alternatively, stick with the simplified math-based version until you have your fitness to a level where one of these are more appropriate for you.
Field Test Option 1: Full-on 5k
Ensuring you're well-rested, do a thorough warm up for 10 minutes.
Run hard for 20 minutes. This may not get you to a full 5k – that doesn't matter. The objective is to run as hard as you can for that time, ideally increasing the effort in your last 200-300m before you finish.
As soon as you've passed the 20 minutes, quickly note your heart rate (this should be your maximum heart rate!) and slow to a jog so you can do a cool down and recover.
If you do have the opportunity to do a 5k race then you could do the test in a similar way, but take your heart rate at the finish line instead.
Personally, I would definitely treat my body to a protein recovery shake after such an intense effort, despite it being a short session.
Field Test Option 2: Interval-based
Ensuring you're well-rested, do a thorough warm up for 10 minutes.
Do 3x speed intervals at maximal effort for 2 minutes, with a 1 minute rest interval where you rest or lightly jog in between.
Note your heart rate towards the end of each speed interval – by the end of your third interval you should be close to maximum heart rate.
The heart rate training zones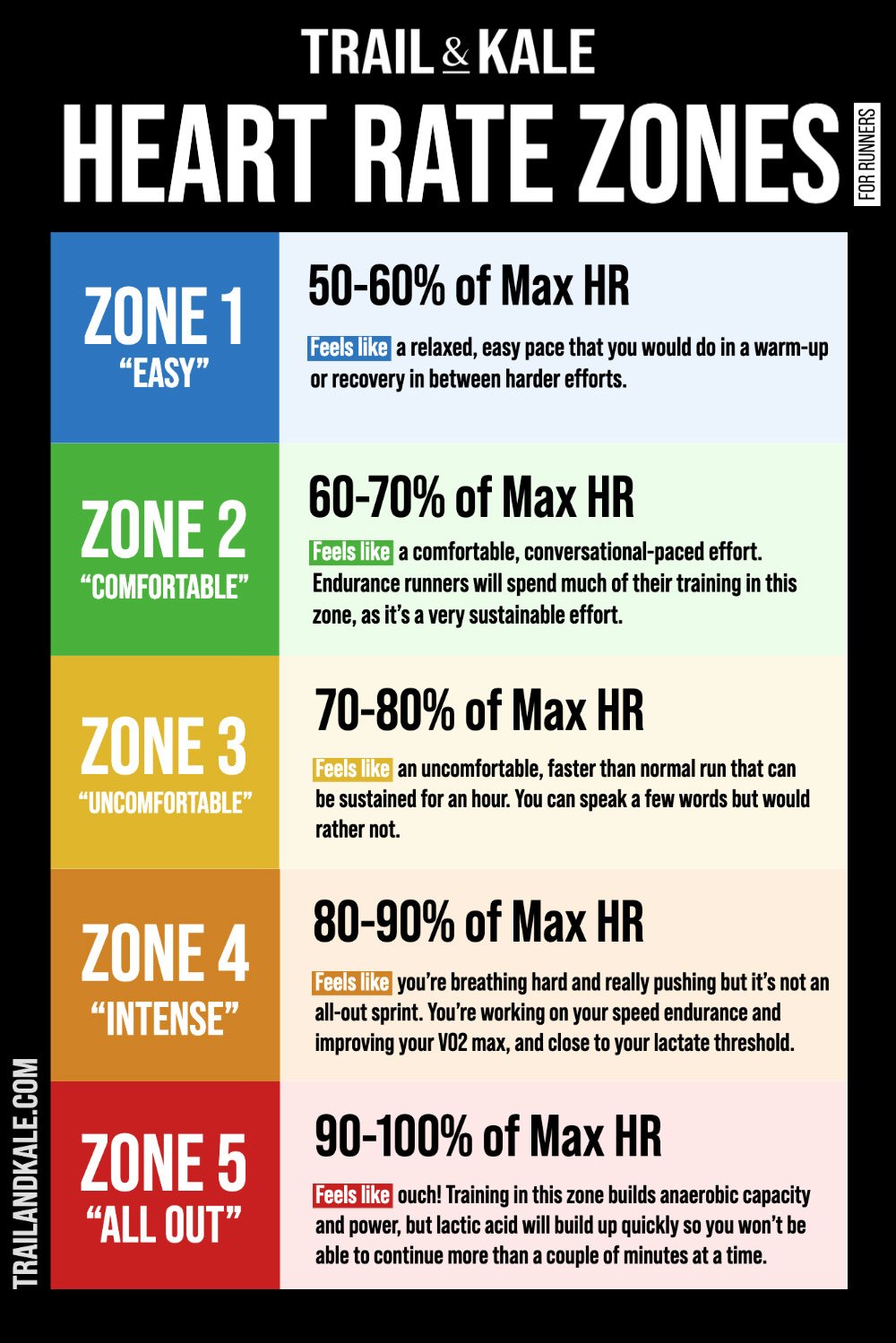 Here are the 5 heart rate zones, together with how each should feel, and what type of training will typically get you into that zone.
Zone 1: "Easy"
50-60% of MHR
Feels like: a relaxed, easy pace that you would do in a warm-up or recovery in between harder efforts.
Type of training: warm-up or recovery runs, or even brisk walking.
Zone 2: "Comfortable"
60-70% of MHR
Feels like: Comfortable, conversational-paced effort. Zone 2 training is where endurance runners will spend the majority of their training, as it's a sustainable effort level you can continue for several hours at a time.
Type of training: most base training to target fat burning and build aerobic fitness, including your long weekend run, as well as race pace for a longer endurance effort such as when running a marathon or 50k+ ultramarathon.

Zone 3: "Uncomfortable"
70-80% of MHR
Feels like: an uncomfortable, faster than normal speed you can do for up to an hour. You can speak a few words but would rather not. You're still using your aerobic energy system, but lactic acid builds up, albeit slowly compared to Zones 4 and 5, so you can flush it out for sustained periods of time.
Zone 4: "Intense"
80-90% of MHR
Feels like: You're breathing hard and really pushing but it's not an all-out sprint. You're working on your speed endurance and improving your VO2 max, working close to your lactate threshold.
Type of training: hill repeats, fartlek and other types of running intervals ranging between 2 and 5-10 minutes) to build VO2 max.
Zone 5: "Flat Out"
90-100% of MHR
Feels like: Training in this zone builds anaerobic capacity and power, but lactic acid will build up quickly so you won't be able to continue more than a couple of minutes at a time.
Type of training: sprint interval training (typically intervals of 1 minute or less) to improve speed over shorter periods. Useful for honing that 5k race sprint finish!
Further reading
If you're interested in an in-depth guide to heart rate training, I highly recommend this book by Roy Benson.