What is Fastpacking?
You can think of fastpacking as:
backpacking with the goal of having a higher intensity adventure, while covering more ground and consequently, getting to see more of the great outdoors.
trail running with the benefits of being able to go further, and truly immerse yourself in the wild, for more than just a day if you want to camp out overnight.
Why Might I Want To Fastpack?
Carrying just the necessary amount of equipment means a fastpacker can move quickly while still being self-sufficient, even in really remote locations.
Fastpacking is for any hiker or trail runner who wants to push further into the trails, and not just for elite or super fit runners. Make sure you do your research before setting out on your first fastpacking adventure though, as dangerous situations can easily arise in the great outdoors when you're not properly prepared.
This gear guide should help anyone wanting to learn more about the sport and of course the gear that makes it possible and just as importantly, enjoyable. Whether you're a trail runner keen to explore more remote locations or an experienced backpacker looking to lighten your pack, fastpacking is going to be a fun experience.
---
The Best Fast Packing Gear of 2019
---
Fastpacking Shoes
Trail running shoes are your best bet for stability and durability. Your feet could also get wet, depending on the weather and the terrain of the trails that you plan to run on. You're going to be running/hiking for a long time, covering big distances, so your shoes should be comfortable. Don't cheap out on your shoes, if you're feet are suffering, you're going to be having any fun. For that reason, I'm sharing 4 of the very best shoes for fastpacking.
Salomon S-Lab Ultra 2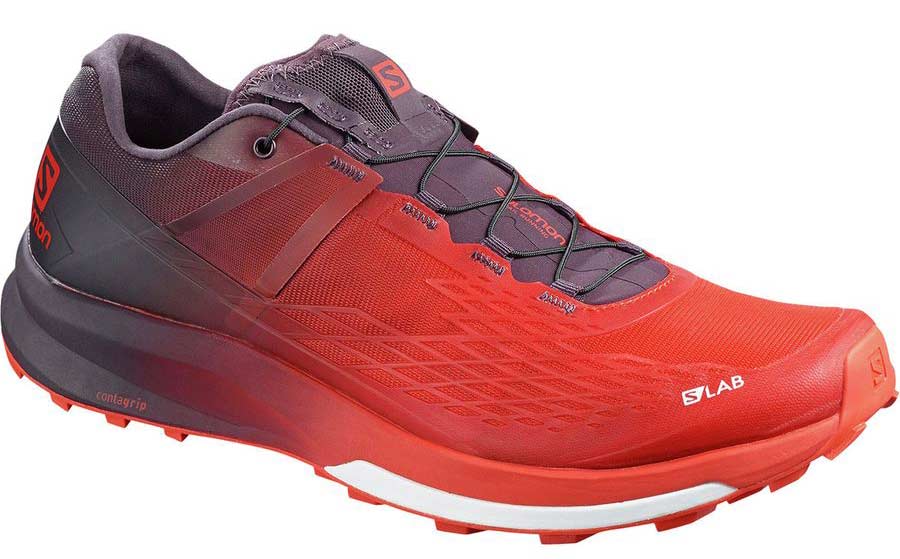 Developed with Francois D'haene, the updated for 2019 Salomon S/Lab Sense Ultra 2 embodies his physical and mental preparation for ultra distance racing. It blends long-distance comfort, precise fit, and grip with a graphic treatment that expresses the different stages of ultrarunning. The Sense Ultra 2 trail running shoes will carry you through pretty much any fastpacking adventure you choose to go on. This is a unisex shoe so if you're looking for the women's trail running shoes version, it's on the same links below.
Compare Prices for Salomon S-Lab Ultra 2
La Sportiva Bushido II
My current favorite trail running shoe, the La Sportiva Bushido 2 is for those looking for a high performing trail shoe with the combination of responsiveness, stability and comfort with excellent protection and impressive traction.
They provide enhanced cushioning while also providing the user with a stable, lightweight, sticky and aggressive outsole. The performance and protection on technical terrain, is impressive, to say the least. When Fastpacking, it's important to have a shoe that can tackle any terrain or weather that comes it's way, the Bushido II does this excellently.
Compare Prices for La Sportiva Bushido II
Hoka One One Speedgoat 3
Named for Karl Meltzer aka "The Speedgoat", who holds the record for the most 100-mile trail race wins and epitomizes the "go everywhere, run everything" attitude, this shoe is designed to attack all kinds of technical trail. The aggressive Vibram® MegagGrip lugs will hold up to all kinds of rugged terrain and there's extra heel support and midfoot lockdown in the upper. The Speedgoat 3 is one of the fastest and toughest trail running shoes out there.
Compare Prices for Hoka One One Speedgoat 3
Salomon S/Lab XA Amphib 2
The XA Amphib is one shoe, in and out the water. It's fast and super efficient both wet and dry which is why it's the perfect shoe for Fastpacking through terrain that could have river crossings or very wet segments. They drain so well that your socks and feet will dry very quickly, should you ever have to get wet. This is a unisex shoe so if you're looking for the women's version, it's on the same link below.
Compare Prices for Salomon XA Amphib
Salomon Speedcross 4 GTX
If you'd rather not get your feet wet at all then you should go for a completely waterproof running shoe. The Salomon Speedcross 4 GTX is a popular shoe amongst runners who love to get dirty on the trails. It's a lightweight trail shoe, especially considering it's waterproof and offers a very aggressive grip on technical, soft trails. On top of all that, the GORE-TEX® waterproof protection means your feet stay dry and warm. This shoe offers tons of support too, which makes it a popular choice for hikers who don't want the bulk of a traditional hiking boot.
Compare Prices for Salomon Speedcross 4 GTX
---
Fastpacking Packs
On trail, your backpack will be your best friend or your worst enemy. Choose your pack wisely and be sure to test it out ahead of time on long training runs. Essentially you want a pack that doesn't sway as you run. It should be form fitting and have enough capacity for the run you plan on doing, whether you're camping out for the night or just plan to spend the whole day fastpacking.
Ultimate Direction Mountain Vest 4.0
The Mountain Vest is equipped to carry the gear that will enable successful summit bids or long days out on the trails and in the mountains. Whether it's trekking pole holders that snap out of the way when not in use or lat pockets that will store requisite emergency items, every detail has been thoughtfully covered in one of the lightest vests for the volume available. Ultimate direction also offers excellent form-fitting packs for women.
Compare Prices for Ultimate Direction Mountain Vest 4.0
Ultimate Direction Fastpack 45
For multiple days out, you'll need a more substancial pack that can carry things like a bivy/small tent, clothes, pad and sleeping bag and still feel comfortable putting in 30 mile days. The Ultimate Direction Fastpack 45 is full of features and won't let you down when it comes to comfort and storage. See the video below for more details on the Ultimate Direction Fastpack range.
Compare prices for Ultimate Direction Fastpack 45
---
Fastpacking Sleeping Bags
Mountain Hardware HyperLamina Flame
I have chosen this sleeping bag as it is the lightest and warmest rated synthetic bag. To ensure animal welfare, we try to stay away from down products. Of course, I understand that when camping out in extreme cold, using a down sleeping bag may be unavoidable.
Compare Prices
---
Fastpacking Shelter
Carrying a tent just insn't practical while Fastpacking, instead it's better to slum it a little using only a tarp for shelter. A tarpaulin alone won't have the best protection from bugs or the cold, but the freedom of fastpacking comes with a little sacrifice. If though, you plan to do more hiking than running then carrying a larger pack with a full tent can also be an option for you. I'll put a lightweight tent option below too.
Some trails will have backcountry huts open for public use, but make sure you check first and book it out if necessary.
Hyperlite Flat Tarp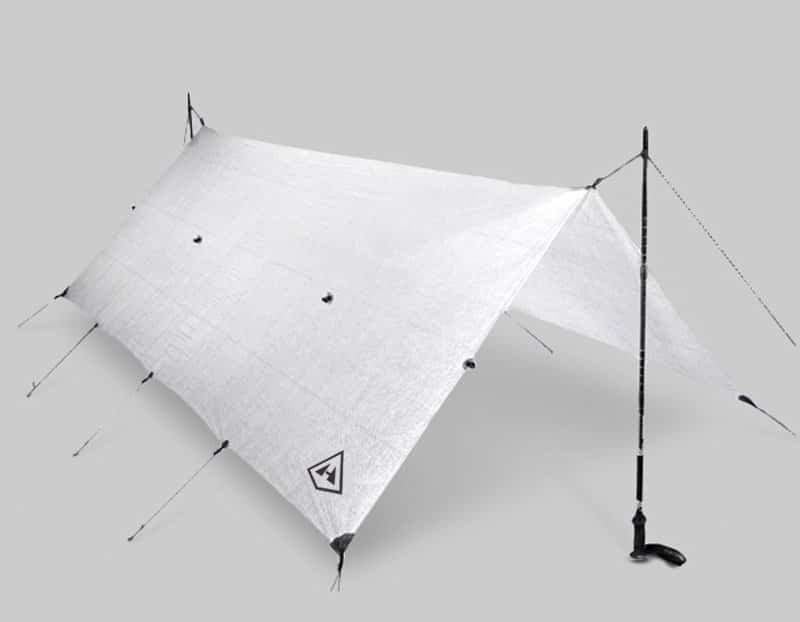 This is probably the most minimalist, ultralight tarp shelter for backpacking. Available in two sizes: 8'6″ x 8'6″ square or rectangular for 8′ x 10′ tarp shelter configurations. You can pitch it according to weather conditions, terrain or need. It features fully bonded seams, adding near-total impermeability to a long list of attributes, including exceptional durability and UV resistance. Using adjustable trekking poles for set up makes is a very clever use of gear that you'll probably already have with you.
Compare prices for Hyperlite Flat Tarp
Hyperlite Ground Cloth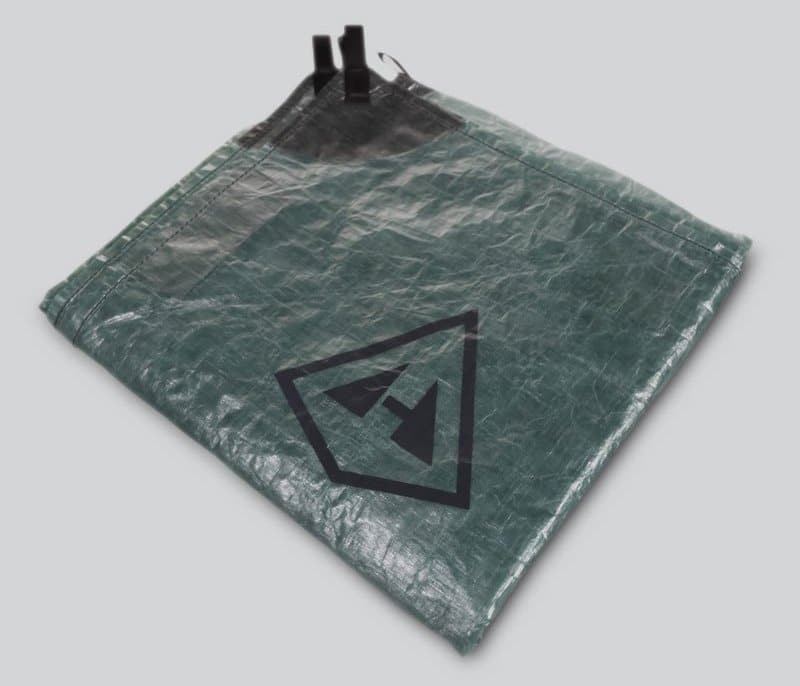 A super lightweight Ground Cloth for minimalist overnight backpackers who like to sleep under the stars, but still want foolproof protection for their gear from moisture, mud and dirt. Ideal for goal-oriented adventurers constantly on the move and in need of fast protection from inclement weather, it's sizeable at 96" X 52" (8' X 4'3") but weighs less than an iPhone. Made of 100% waterproof Dyneema® Composite Fabric (formerly Cuben Fiber), it serves as an excellent waterproof barrier between you and the ground. You can also stake it out with its reinforced loops so the wind doesn't blow it away. This is a must if you intend to go with a tarp shelter setup.
Compare prices for Hyperlite Ground Cloth
Hyperlite ULTAMID 2 – ULTRALIGHT PYRAMID TENT
The UltaMid 2 can accommodate couples and a dog, or a solo fastpacker who'd like to keep their gear covered at night.
When it comes to portable shelter, few designs have been as thoroughly time-tested and proven as those built in the pyramid-style. They're easy to set up, efficiently spacious, and because of things like physics, incredibly capable of providing sanctuary in all but the most extreme weather.
While the remarkable 1.17 lbs. (0.5 kg) weight of the UltaMid 2 will be a welcome reduction to any kit's overall mass, put any concerns to rest that it translates to a sacrifice in durability. The 100% waterproof Dyneema® Composite Fabrics used to build this elegant structure will outlast garden-variety silnylon materials many times over. This tent will make camping-out overnight a much more comfortable experience. You'll want to get the mesh insert and no-floor to go with this tent for the full experience, which makes this an expensive way to sleep out, but I thought I'd give you the option.
Compare prices for Hyperlite ULTAMID 2
Big Agnes Tiger Wall 2 Platinum
At a packed weight of around 2lb 4oz / 1.02kg the Big Agnes Tiger Wall Platinum 2 tent is another great choice for fastpacking, it comes at a great price point too considering all the features. With ultralight materials and simple architecture, the Big Agnes Tiger Wall Platinum 2 tent is an ultralight overnight companion that's quick and easy to set up in the dark, in a storm or by yourself.
This tent takes two-door tent life to a crazy light new level. Two doors, two vestibules, free-standing and with tons of extras found on many full-featured tents from Big Agnes – including pre-cut guylines, color-coded webbing, buckles and storage pockets. For weight-conscious backcountry travelers (great for fastpacking too), this is the ultimate overnight companion.
---
Fastpacking Jackets & Clothing
The goal of fastpacking is to keep moving as fast as possible, which makes technical running gear very important. As with your backpack, make sure you test clothing out ahead of time. In the mountains, weather can change quickly, so plan for cold temps at night, as well as for the possibility of rain and lightning. Expect the worst, and hope for the best.
On Weather Jacket (Lightweight waterproof jacket)
Especially if you're in the mountains or somewhere with changeable weather, make sure you have the right clothing and are prepared for a change in temperature and precipitation with a jacket like the On Weather Jacket. I get cold when tired, so I also find a jacket useful towards the end of a long run, especially if I am running downhill or into a brisk breeze. Also, without being too negative, imagine if you hurt yourself and have to wait for help or hobble slowly back to civilization… a jacket could really help reduce your exposure to cold and wet weather, and also sunburn, if that's a risk.
If you need rain protection, make sure you have a waterproof jacket, not a windproof or water-resistant jacket: both will soak through quickly in wet conditions. My current favorite waterproof running jacket is the lightweight On Weather Jacket. Read our reviews and see more photos of the jackets in action here: Men's and Women's.
There are so many great technical running shirts and shorts available so, I'll leave choosing them up to you. As long as they are fast drying and don't chafe then they will be great for fastpacking. The shorts that I love at the moment are from Path Projects. What's great about these shorts is that the base-liner is separate from the outer shorts. So in the case of fastpacking, you can just pack an extra pair of inner shorts, if you want to stay smelling fresh.
It's also worth taking a technical running hat with you for protection from the sun's harmful rays.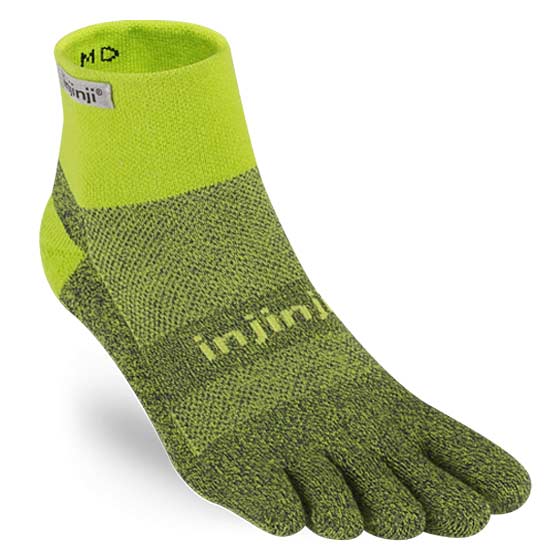 Getting your socks right is also very important, blisters could be your worst enemy when out running/hiking for long periods. If you suffer from blisters, check out these posts which should help prevent you from getting them in the future:
Socks that work really well for me, and have never given blisters are the Injinji Performance Trail socks, reviewed here: Injinji Trail Running Socks Review. The reason they prevent blisters so well is that each toe is covered with it's own compartment, much like hand gloves. This means that sweat is wicked away from the skin and no abrasive rubbing can take place.
---
Fastpacking Food
As for food, fuel is essential to your success. Not enough food is detrimental, while too much food will weigh you down. This makes choosing your food quite the challenge. For day adventures you can probably get away with energy bars like Clif Bar, No Cow, and lightweight packaged foods like peanut butter sachets.
If on the other hand, you are camping out, adventuring for multiple days or just want some real meals, you'll probably want a Jetboil stove for brewing your coffee or cooking some 'Just Add Water' meals, like sachets from Mountain House, for example. You can also get bulk options, like their Just in Case… 5 Day Emergency Food Supply pack that has 37 total servings and approximately 1,850 calories each day. I love that these meals come with a '30 years shelf-life & taste guarantee' too, so you won't have to worry about them ever going out of date. Mountain House meals are the top choice in the USA for camping food.
Don't forget your reusable cutlery and a sturdy coffee mug. I recommend the Hydro Flask Coffee mug for its durability, insulation and how easy it is to keep clean. A full review of that clever little mug can be found HERE.
The Jetboil MicroMo Cooking System should be sufficient for cooking noodles and brewing your morning coffee, video below.
---
Fastpacking Accessories
Grayl Ultralight Water Purifier Bottle
A method of storing and purifying water is crucial when in the mountains! The Grayl Ultralight Water Purifying Bottle will have you covered, make sure you save room in your pack for longer adventures, this is one accessory that's worth having with you.
You can fill at any stream, lake, sketchy tap or hotel sink, then press on the ground or at knee level and drink safe water anywhere. It removes 99.9999% of viruses (e.g., Hepatitis A, SARS, Rotavirus) and disease-causing bacteria (e.g., E. coli, Salmonella), and also 99.999% of protozoan cysts (e.g. ,Giardia, Cryptosporidium). The Grayl is also engineered to stand up to the harsh demands of international travel, outdoor adventure (backpacking, hiking, camping, fishing) and emergency situations.
Compare prices
The video below explains its capabilities.
Petzl Reactik + Headlamp
This headlamp automatically adapts light intensity to the needs of the user. and with 300 lumens of power, the REACTIK + offers outdoor enthusiasts a compact, intelligent, connected, rechargeable solution. You never know when the light may run out, and if you're not where you need to be when it does, you're going to be in a lot of trouble without a headlamp to light your way.
RELATED: 5 Best Headlamps for Trail Running & Ultrarunning in 2019 (So Far)
I wouldn't hesitate to recommend this head torch to anyone (trail runner, hiker or otherwise) who wants a reliable, comfortable and high-quality torch for their nocturnal adventures.
Compare Prices for Petzl Reactik + Headlamp
Petzl Reactik + Headlamp Reviews
Petzl Reactik + Headtorch Review
A Basic First Aid Kit
Maybe you slip and cut yourself, get a blister that needs treatment, or even get stung by an insect, it's important to make sure you're able to treat yourself in an emergency. A simple first aid kit is cheap to buy and essential to carry with you on a mountain adventure. This small first aid kit on Amazon.com also doubles up as a survival kit, so you won't need to worry about not having the survival essentials too.
Black Diamond Distance Carbon Z Trekking Poles
If you plan to be out in the mountains for extended periods of time I would advise taking some lightweight trail running poles with you. The poles we love are Black Diamond Distance Carbon Z Trekking Poles – Being built with Carbon, they are very lightweight and are designed to fold up for stashing away, important if you need to place them back in your race vest while not in use.
---
RELATED: 5 Best Trail Running Poles in 2019 (So Far): For Ultrarunning & Hiking too!
---
Some advice on using poles while trail running, including advantages and disadvantages, have a read of this informative article:Trail Running With Poles: Benefits, Disadvantages And Advice.
Shop the Black Diamond Distance Carbon Z Running Poles
A GPS Watch with a Long Battery Life and Navigation Features
Have a read of my Best GPS Watches for Ultrarunning & Trail Running post, it will help you decide which GPS running watch is best for you. The article compares two of the best GPS watches for ultrarunning right now. They both have excellent battery life, storm alarms, navigation features and are super durable. This makes them perfect for fastpacking adventures.
Trail & Kale Trucker Hat
Trucker hats are all the rage on the trails nowadays. This is why we designed our subtle yet distinctive "Stealth Edition" Trucker hat. You can buy it in any colour, as long as it's black (and very stealthy). It features the Trail & Kale Mountain logo embroidered in a grey/silver colour on the front. Trucker hats are great for keeping rain, sun and sweat out of your eyes and face during trail adventures.
Our Classic Trucker is also available and comes in 4 colour combinations and all products in our Online Store ship worldwide!
Trail & Kale Classic Trail Running Trucker Hat Review
Leatherman Lightweight Multitool with Knife Combo
A Detailed Map
Don't rely on technology, you never know when it may fail. You won't have signal in many remote areas and smartphones can run out of battery quickly in the cold. Having a good old fashioned map with you could stop you from getting lost in many situations.
Biodegradable Toilet Paper
For reasons that do not need explaining… These coin tissues are compressed so they don't take up important space in your pack. They are biodegradable which is better for the environment too!
A High Powered Whistle
Sunscreen & Bug Spray
Dont forget to take sweat resistant sunscreen and deet bug spray!