There is no ultra marathon race quite like the Ultra Trail du Mont Blanc, but when it comes to European mountain ultra marathons there are a lot of other great destination trail running races and festivals out there, which make great alternatives to UTMB.
If you're looking for a less well-known ultra marathon race, or perhaps you were unsuccessful in the UTMB lottery but still want to head to Europe for an epic trail running vacation in a great running destination then read on…
Why is UTMB so special?
The UTMB is arguably the most famous ultramarathon race in the world.
With five ultramarathon distances to choose from (including the 100-ish mile UTMB race itself), the event takes over the fabulous mountain town of Chamonix, in the French Alps, and attracts dedicated ultrarunners, from the best in the world to more 'everyday' runners who have worked and trained hard to qualify for the races.
When you run the Ultra Trail du Mont Blanc you start and finish in Chamonix, France, passing through Italy and Switzerland as you complete a circumnavigation of Mont Blanc, the highest peak in Western Europe.
All in all, you'll typically travel 106 miles and climb (and – most painfully – descend) 10,040 meters (33,000 ft!), if you can complete it within the time limit of 46h30 (and pass through earlier time cut-offs).
If you'd like to learn more about the UTMB race itself, head over to this post: What is the UTMB Race?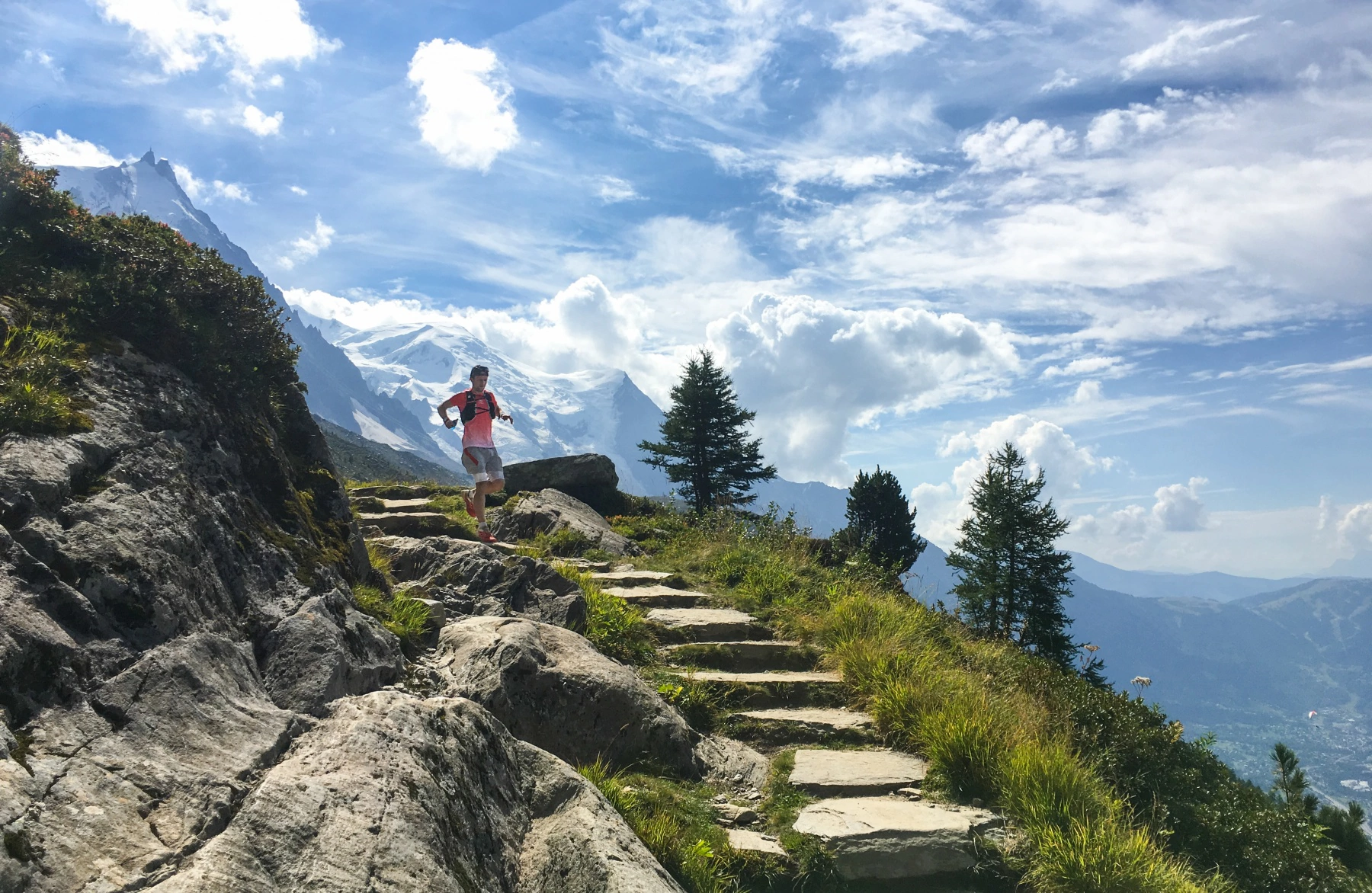 Alternatives to UTMB (Ultra-Tour du Mont Blanc)
But – wait! If you didn't get in to UTMB (or its sister races, TDS (145km) CCC (100km), and OCC (53km)), or are wondering how you can have that Euro-mountain ultra race adventure experience without having to accumulate qualifying points for a chance to obtain a place in the lottery, then fear not, there are other awesome European mountain ultramarathon trail race alternatives to UTMB!
As an added bonus, many of these other European ultra marathon races also offer qualification points to help you accumulate enough to apply for future UTMB events.
The closest alternative to UTMB: "UTMR"
Ultra-Tour Monte Rosa
The Ultra-Tour Monte Rosa, or UTMR, is the brainchild of one of the greatest female ultrarunners, Lizzy Hawker.
The closest in event format to UTMB (and possibly the best alternative to UTMB), the UTMR involves a similar circumnavigation, but of the Monte Rosa Massif, traversing between Italy and Switzerland.
Still 170km/100 miles, and 11,000 metres (36,000 ft) of elevation gain. We love that the race also offers the opportunity to do the race in stages as well as all-in-one-go. For a flavor of the scenery you can expect on the UTMR course, have a look at our 'Italy's Aosta Valley runcation' post.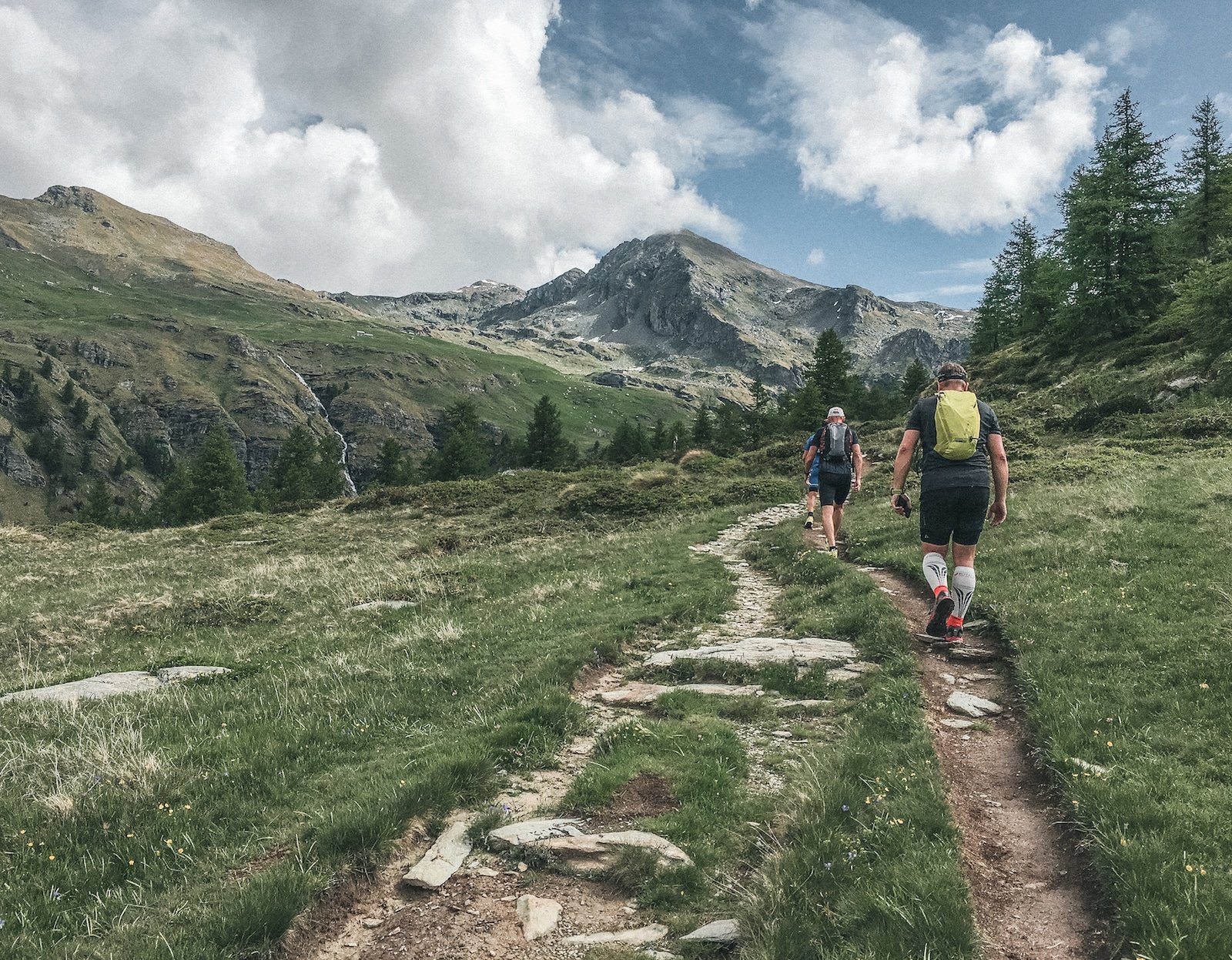 Other challenging ultramarathon race alternatives to UTMB in Europe
Innsbruck Alpine Trailrun Festival, Austria
The headline race at the Innsbruck Alpine Trailrun Festival is 85km long with 3,400 metres of elevation gain.
The race festival also offers a selection of other distances, 65km, 42km, 25km and 15km, so everyone can have a taste of mountain running in the Tyrolean mountains, without necessarily having to jump in with an ultramarathon.
We love that there's such a great selection of distances on offer!
Eiger Ultra Trail, Switzerland
The Eiger Ultra Trail packs in a whopping 6,700m of climbing over 101km of distance, around a beautiful part of the Swiss Alps, starting and finishing in Grindelwald.
There are also 51km, 35km and 16km distance options. This race is definitely on our wish-list: having ski-toured around the area in winter, we know how beautiful and tough those mountains are, and would love to see them in summer!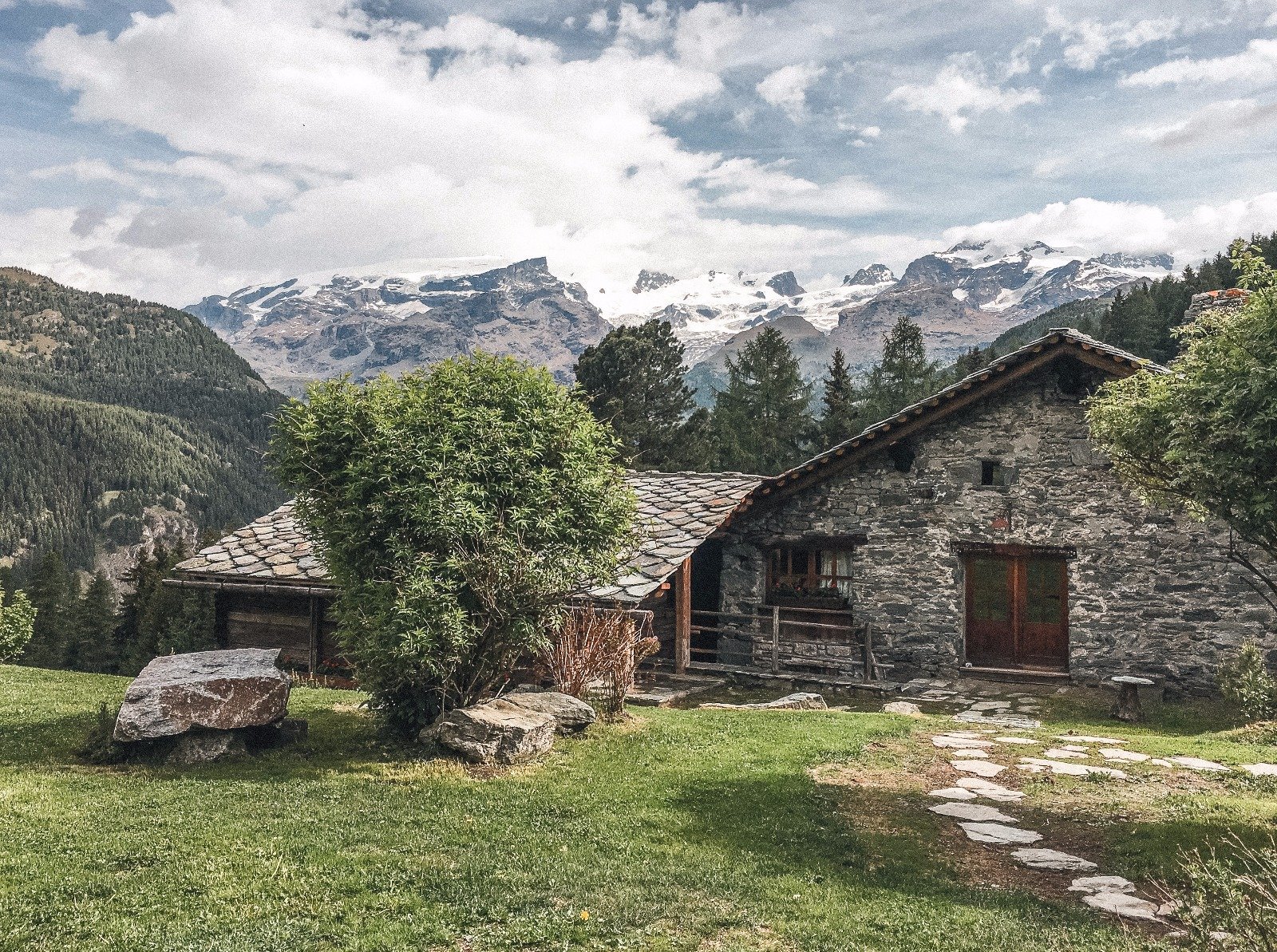 SudTyrol Ultra Skyrace, Italy
Any race that advertises itself as 'the most extreme experience in the Alps' should promise you're going to be in for a tough and challenging day out.
It's ok, the pain of running the SudTyrol Ultra Skyrace should be alleviated by the epic mountain views, cameraderie and finish-line Italian food and beverages! This race packs in 121km and 7,550 metres of elevation gain.
Matterhorn Ultraks, Switzerland
Ok, so we love this race, in fact, back in 2016 we chose to run Ultraks instead of OCC (they take place around the same time, in August each year, and are similar distances and elevation profiles).
A perfect loop trail at altitude, you start and finish in Zermatt, a beautiful car-free town at the foot of the most photographed mountain in the world, the Matterhorn.
The longest Ultraks distance is 49km, similar to the Eiger Ultra Trail 51km distance, and the race also has a 32km and 19km distance, plus, new in 2019, a 24km 'extreme' skyrunning race over technical terrain and with 2,750 metres of elevation gain!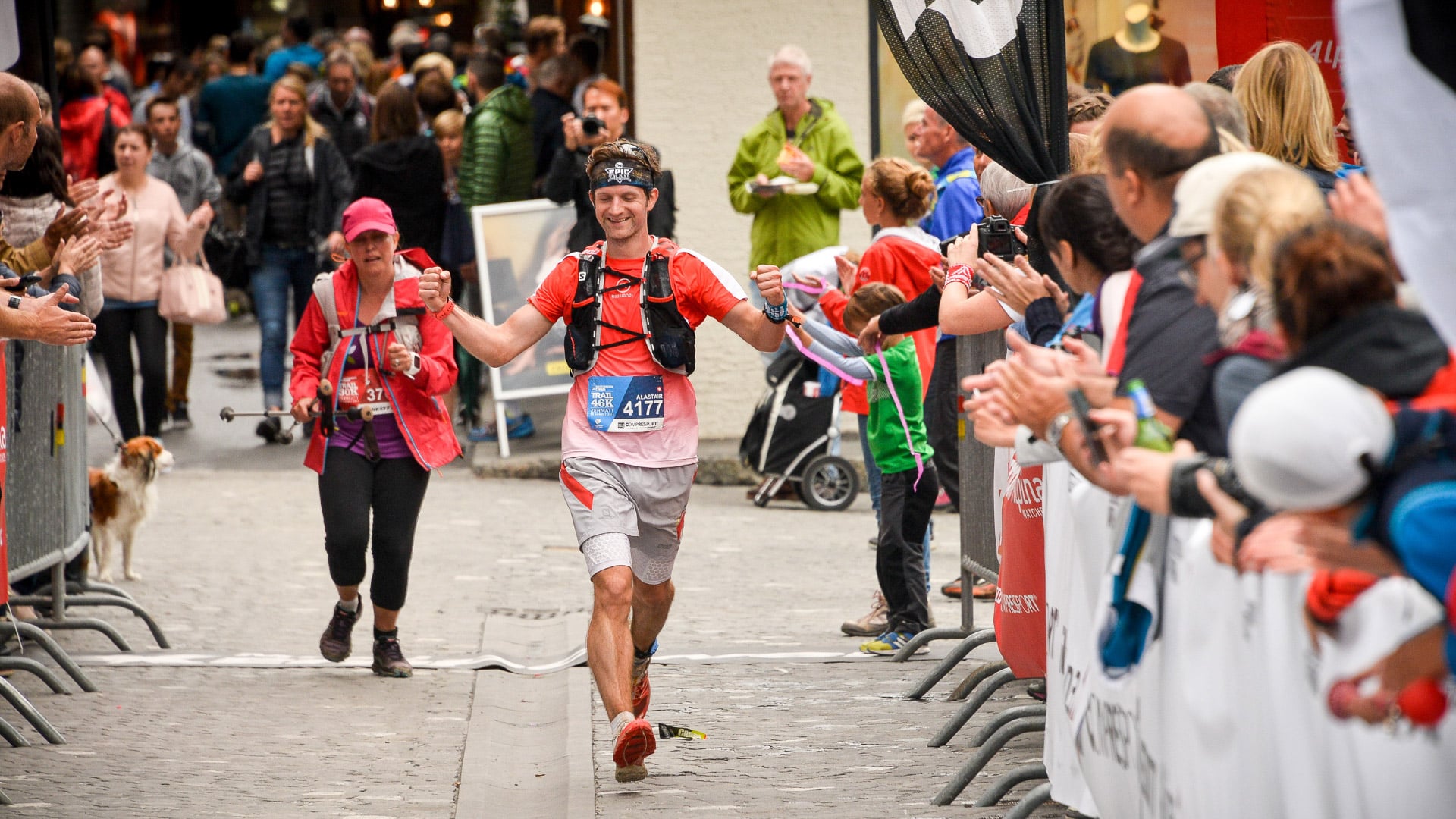 Transalpine Run, Germany (and Austria, Switzerland and Italy!)
This race is different to the others – in a good way.
The Transalpine Run is a multi-day ultramarathon event, held over 8 days across the Alps and covering 274km and 16,150 metres of elevation gain (plus 14,407 metres of descent).
Over the week you run from Germany, through into Austria and Switzerland, finishing in Italy.
Participants compete in the race by running in pairs – so grab a trail running buddy (of a similar pace and ability-level) and convince them that this is a good idea for some pure Type 2 fun 🙂
Other European mountain races – Dolomites, Canary Islands and the Pyrenees
I would also encourage you to check out races in other mountain ranges and parts of Europe.
Favorites of ours are the Buff Epic Trail (several distance options) in the Spanish Pyrenees, Transgrancanaria in the Canary Islands, and the Lavaredo Ultra Trail, in the Dolomites in Italy.
These are all places we have visited and races we have participated in – have a read of our event reviews for more details of what it's like to race in these events and soak up the Euro-mountain running atmosphere!
If you can't get to Europe: Try Euro-style mountain running in the USA!
Bonus option: the organizers of California's Broken Arrow Skyrace have done a great job of bringing the European mountain running vibe to the United States.
Set in and around the Olympic Valley ski resort near Lake Tahoe, expect some tough climbs, altitude, epic scenery and cowbells, as well as a high percentage (and justified) use of trail running / hiking poles.
So… There are many alternatives to UTMB for classic European mountain races
There are, of course, other ultramarathons out there – this article would end up being far too long if I listed them all, so here we have just picked out some favorites.
I hope this post gives you some ideas and inspiration for where your next destination ultra marathon race may be, and some consolation alternatives to UTMB if this year is not your year to run the race!
We love that mountain running is part of the culture of so many countries in Europe, and you're bound to have a unique adventure and journey whichever race you go for.
And the crowds… well, the crowds of spectators cheering you on at the start, finish, and seemingly remote and random locations and tiny villages in between – well, they are what all these races have in common, and what makes them extra-special.
Read through our GEAR GUIDES section to ensure you have the best trail running kit to help you through these extra tough mountain races.
As races may change their dates, distances, and other details, please visit the race organizers' websites for details of this year's event, to ensure you have the latest info!