SCHEELS is a premium US-based sporting goods store – one of the largest in the world, in fact – that stocks world-class brands, both online in their online store that you can shop from anywhere in the US and Canada, to their epic 30+ sports gear superstores around the country.
Like many of the greatest, purpose-driven companies, SCHEELS is an employee-owned, privately-held business, and whatever sport you're into, they have a huge selection of the latest and greatest products to choose from.
Take our passion, running, for example. Does SCHEELS sell running gear? It sure does!
SCHEELS carries an impressive range of road and trail running shoes, clothing and accessories from all the best running brands, including the latest running shoe editions from Nike, On, Salomon, HOKA and Brooks.
This makes the SCHEELS website (or one of their bricks-and-mortar sporting goods superstores) one of the best places to find a new pair of running shoes from your favorite running brands – if it's a premium running product, then you can almost guarantee SCHEELS will carry it.
---
Interesting facts about SCHEELS retail stores
If you're fortunate to live close enough to a bricks and mortar SCHEELS retail store, then I strongly recommend you check out the physical store in person, too. They're not your average store!
For starters, the stores are huge – they're known as sporting goods superstores. Each store carries a wide range of premium products in-stock, grouped by sport or activity, so it's easy to experience the store by sport.
While we of course love being able to shop everything online, it's a great experience to actually have the opportunity to see, feel and try on gear before you buy, and learn about new products and brands you are less familiar with.
Secondly, SCHEELS provides extensive, in-depth team training so well that you can enjoy discussing your buying options with, and getting advice from, someone who knows what they're talking about and can help you make the best purchase for your needs and budget.
As well as its dedication to people by empowering its associates and providing shoppers with first-class customer service, SCHEELS prioritizes giving back to local communities, which includes donating between 8 to 10% of profits annually to organizations in its local communities.
Another really unique thing about their stores is that they're designed to create experiences. You can find aquariums, arcade games and a ferris wheel in most stores, together with a cafe for drinks and snacks.
As their stores have all this entertainment (as well as being a treasure trove of cool gear) you can literally spend most of your day there – and the aquariums and ferris wheel make it an especially great place to take the kids!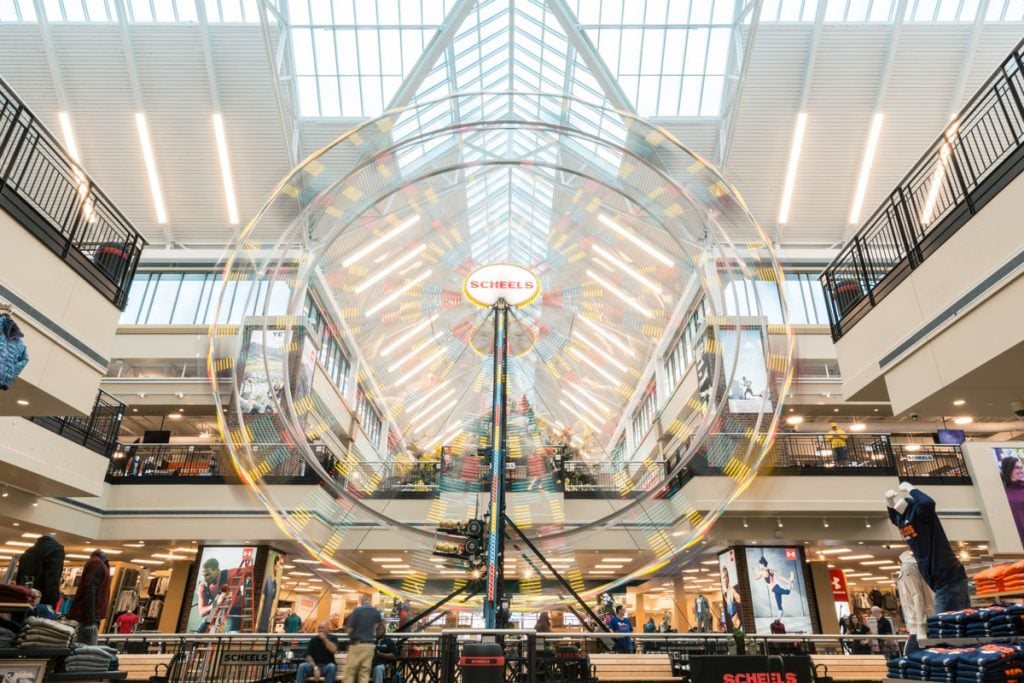 If you're located on the coast, such as in California or New York, you may be less familiar with SCHEELS, because their current stores are located in other states – for example, the closest SCHEELS to us here in Northern California is a huge 200,000+ square foot location in Reno, NV.
If you don't have any visits planned to Lake Tahoe or other locations where there's a physical store, then not a problem! You can buy anything from their store online and get it shipped to you free if you spend over $75.
---
Buying online at SCHEELS.com
One of the many great things about SCHEELS is that their buyers clearly know what they're doing when it comes to selecting the best, premium brand products for each specialist sport they cater to.
Which, by the way, is pretty much every sport and outdoor recreation you can imagine.
As well as our number one passion, running, sports and activities that caught our eye on SCHEELS' website include:
Stand up paddleboarding
Camping
Cycling
Skiing
Pet supplies
Outdoor cooking
Fitness equipment (such as treadmills!)
---
Highly-rated running gear available at SCHEELS
To give you a little taster of the premium running gear SCHEELS stocks, these products currently available on their website caught our eye.
These include products that have performed well in our reviews and feature prominently in our renowned running buyers' guides, for good reason – they're excellent!
Salomon Ultra Glide 2 ($150)
There's a reason these Salomon running shoes feature on our best trail running shoes roundup.
The Ultra Glide 2 is a fantastic choice for trail runners seeking an all-terrain running shoe at a reasonable price of $150.
HOKA Clifton 9 Running Shoes ($145)
The Hoka Clifton 9 delivers the perfect combination of soft cushioning underfoot, while remaining remarkably lightweight and stable, which is why it made it to the top of our best running shoes roundup.
This running shoe is ideal for beginners, recovery runs, easy miles, and training for a marathon where you want a comfortable, plush feel.
On Cloudvista Waterproof Trail Running Shoes ($169.99)
The waterproof version of On's popular On Cloudvista running shoes, these are great shoes to keep your feet warm and dry when it's cold and wet out there on the trails, such as when you want to run through late Fall, Winter and Spring.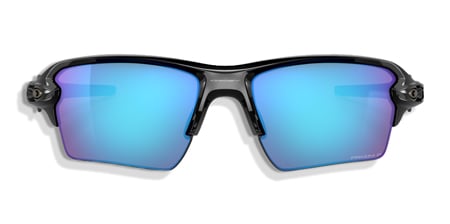 Oakley Flak 2.0 XL Sunglasses ($194)
These Oakley sunglasses sit at the top of our best running sunglasses list for good reason!
These lightweight sunglasses offer a standard-size frame with enhanced lens coverage which increases your peripheral view while trail running, hiking, or cycling, as well as pretty much any sport or leisure activity you can think of.
BioLite HeadLamp 425 ($59.95)
The best value lightweight running headlamp on our best running headlamps buyer's guide, you can pick up a Biolite Headlamp 425 at SCHEELS in preparation for running at night through Fall, Winter and Spring.
Nomadix Go Anywhere Towel ($39.95)
Super soft, highly absorbent, quick-drying, sand and pet hair-resistant…just a few reasons why we love quick-dry pack towels like these Nomadix Go Anywhere Towels.
They can be used for virtually any activity, and they're available in a wide range of patterns and colorways.
This makes one of these Nomadix towels a great addition to your running or gym bag, as well as for travel, yoga, the beach, and everything in-between.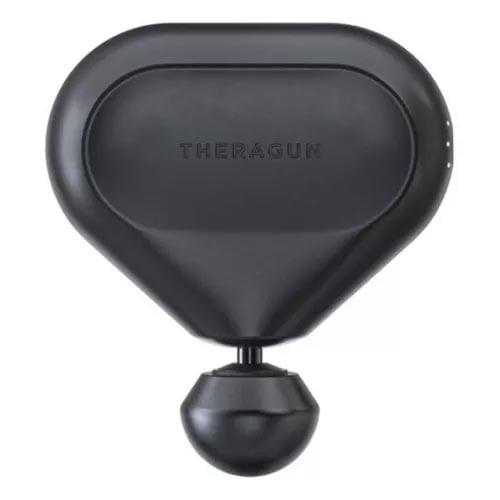 Therabody-Theragun Mini Percussive Therapy Device ($179.99)
Ultra portable, quiet and with three speed intensity levels, this portable mini massage device is a must-have for your gym bag, keeping by the couch and traveling with to help work out knots and soothe sore, tired muscles post-run.
---
Does SCHEELS have free shipping?
Yes! SCHEELS offers free shipping for online orders over $75 as well as free returns & exchanges.
This means its super easy to buy anything from the SCHEELS online store and avoid paying delivery charges.
Where are SCHEELS stores located?
Headquartered in Fargo, North Dakota, SCHEELS has stores across the country, and in recent years has been opening at least one huge sporting superstore a year, with many planned over the next few years.
Check out the SCHEELS store locations map to find the closest location to you – or perhaps there's one in your next vacation destination!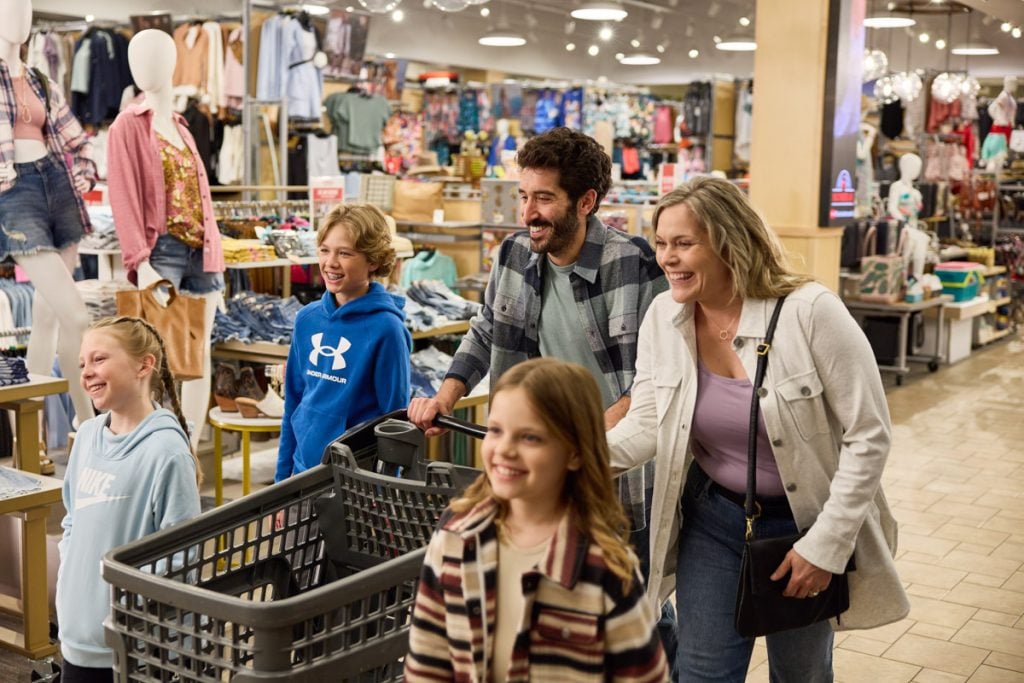 What is SCHEELS' return policy?
Another reason SCHEELS is such a customer-friendly store is that they offer a 100% satisfaction guarantee and you enjoy hassle-free returns for up to 365 days after your purchase.
When a company offers a return policy like this, you know they're confident in the products they stock, and the buying advice and customer service standards offered by their team.
Does SCHEELS price match?
Yes, SCHEELS offers price matching.
Is SCHEELS dog friendly?
Yes! SCHEELS stores are dog friendly for well behaved, leashed pups.