This Lululemon Chargefeel 2 review explains what these women's workout shoes are great for, their pros & cons, how much they cost, sizing tips, how the Chargefeel 2 differs from the original Chargefeel (which I've reviewed previously), and where to get them if you want to buy yourself a pair.
The Chargefeel 2 is a women's everyday neutral training shoe designed by lululemon as an all-round gym companion to support you (and your feet) throughout your toughest workouts, from HIIT to mixed cross-training workouts and even your run to and from the gym.
This trainer is different from your regular running shoes as it offers more stability for women who prefer to mix up their training in the gym and classes such as cross-training sessions that blend cardio on the treadmill or bike, for example, with HIIT intervals and strength work.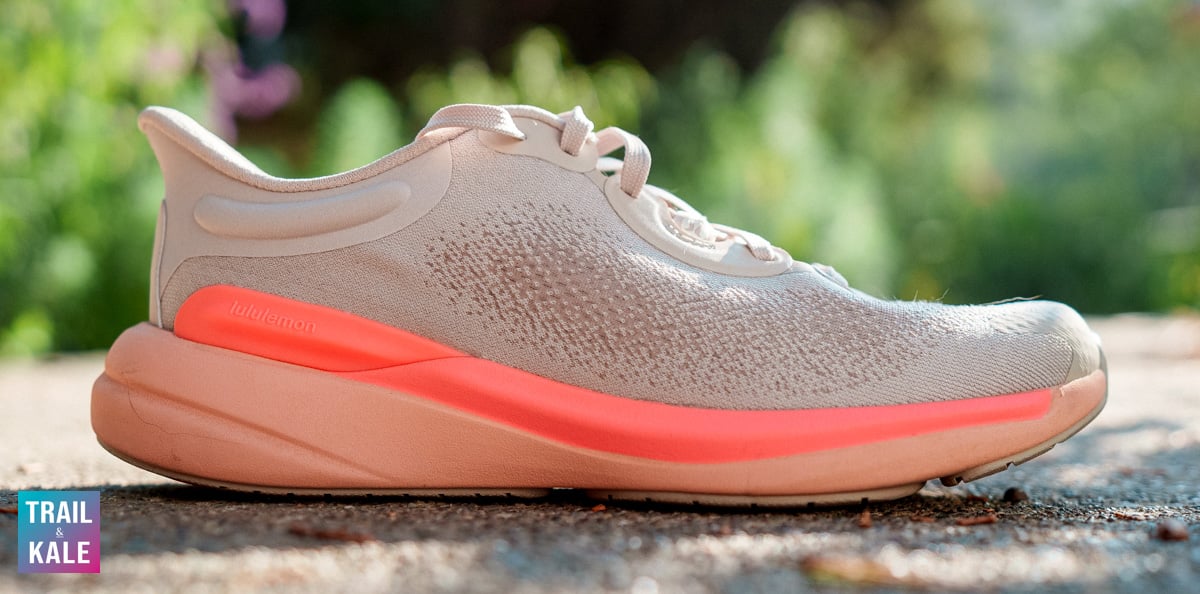 More than that, though, this could be a great shoe for you if you're simply looking for a pair of trainers you can wear comfortably for a whole range of everyday activities.
As regular visitors to Trail & Kale will know, being runners and fitness enthusiasts, we review a whole lot of running shoes.
We also have a whole section of our website dedicated to our men's and women's Lululemon gear reviews and buyer's guides, including our popular guide to our favorite Lululemon gifts for runners.
Looking for a more running-focused shoe from Lululemon? Read my Lululemon Blissfeel 2 Review next, or read our Best Lululemon Shoes buyer's guide to see which ones are best for you.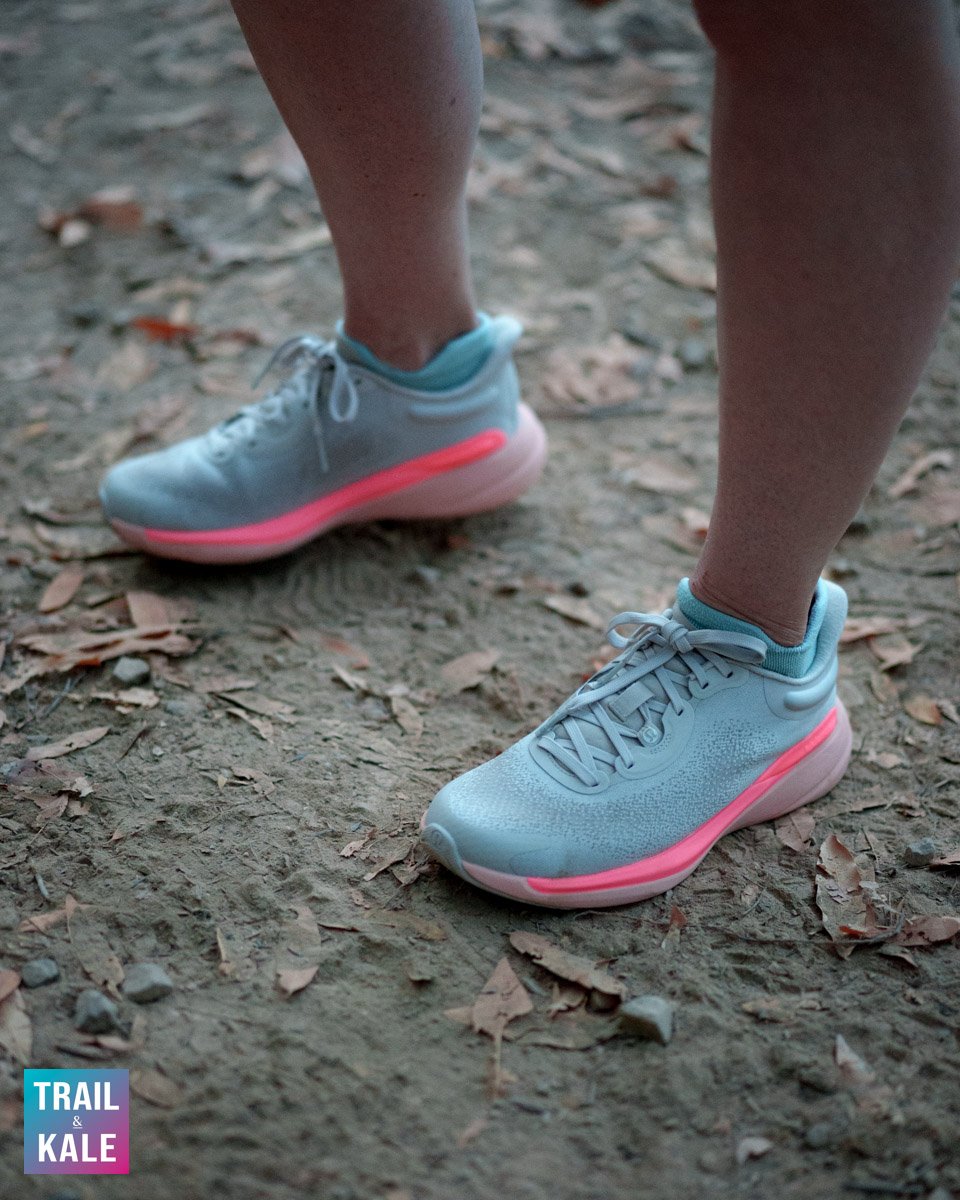 Key features of the women's Chargefeel 2 workout shoes
Streamlined two-layer upper
The upper is smooth and streamlined, made up of a breathable two-layer design with a breathable mesh close to your foot, and a patterned, finer-weave layer over the top
Responsive, supportive midsole
The midsole performs well for dynamic workouts, as well as walking and everyday activities. There is a moderate amount of cushioning that makes them comfortable enough for short runs.
They fall into the category of 'neutral cushioned' shoes, which makes them suitable to the majority of people who don't require specific extra support in their trainers.
Because of the level of support and cushioning, these shoes could be a good choice for people who do a lot of walking or spend lots of time on their feet for work, too.
Outsole tread and grip
The sole has plenty of grip similar to many popular road running shoes, and so far it has not worn all that much despite regular wear on a variety of terrains, including light trail hikes and dog walks.
Weight
The Chargefeel 2 weighs 258 grams (9.1 oz) in a US Women's size 8, which is a pretty typical weight for a newutral women's athletic shoe with this level of cushioning.
Heel to toe drop
The heel drop is 9.5mm. This is towards the upper end of heel to toe drops we see in shoes designed for running in.
See the image gallery at the end of this review for more images of the shoes' key features.
lululemon Chargefeel 2 Review
First impressions of the Chargefeel 2
Like its predecessor, the original Chargefeel shoe, there's no doubting that the Chargefeel 2 shoe is one good-looking trainer.
I'd argue it's even more attractive on account of the cool double-layered upper design, which also functions to keep small debris out of the second woven mesh layer, and therefore away from your socks.
What are the Chargefeel 2 trainers good for?
First off, you should know that it's marketed as a workout shoe you can also run in and wear for everyday. So a super versatile shoe, then.
With a 9.5mm drop, that's similar to many styles of running shoe, although a bigger heel to toe drop than I'd choose for a pair of running shoes.
That said, the point of being able to run in these shoes is that they're do-it-all shoes, and you can be comfortable running a couple of miles in them, for short training efforts or going to and from a gym class, for example, or running on a treadmill to warm up before your workout.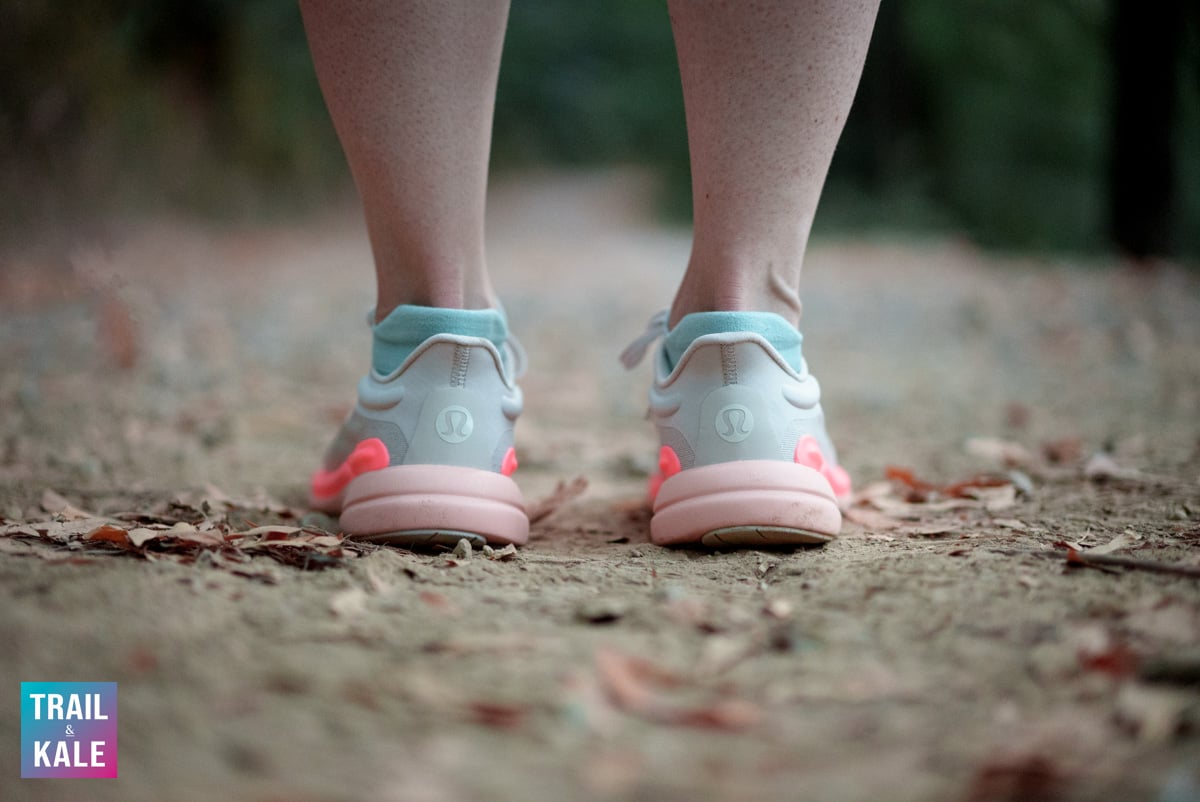 In terms of performance during workouts, you can have a high degree of confidence in your shoes with these on.
You get a snug fit with good support, and a 'planted' feeling when your feet are on the ground – despite the sizeable heel-to-toe drop.
Like its predecessor, as well as wearing the Chargefeel 2 for workouts, it also lends itself well as an everyday shoe for an active person who walks a lot, whether for exercise, commuting, work, or vacation and travel.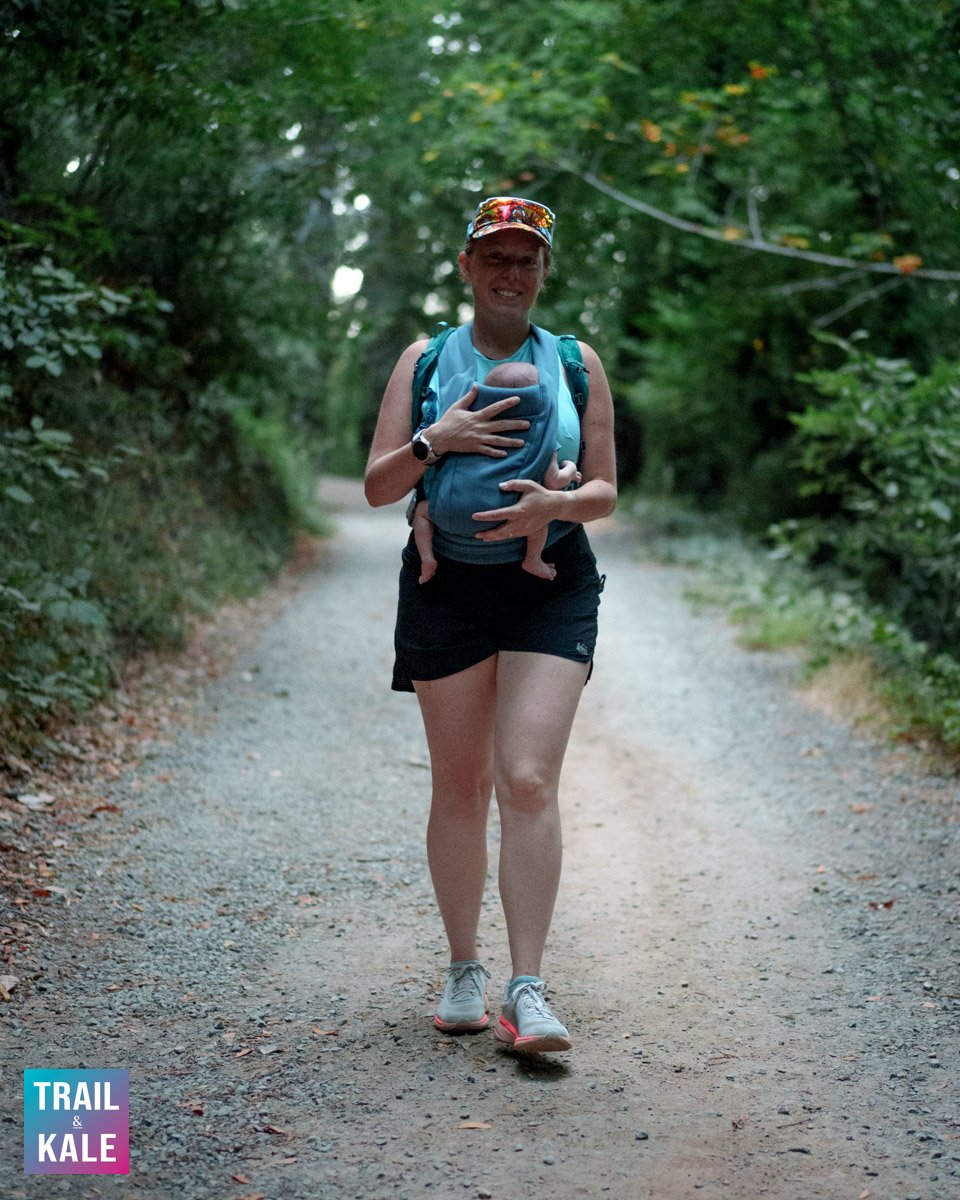 As part of testing them out for this review, I've worn the Chargefeel 2 for everyday activities as well as regular walks with our resident adventure dog, Kepler, and carrying baby Seb on works and light hikes around our neighborhood.
It also makes a change from other more well-known trainers that are popular for walking, such as some On Cloud walking-friendly shoes and certain Hoka shoe styles, if you want a pair of trainers that aren't the same as what everyone else seems to be wearing!
If you're more of a runner, then you will still probably want a dedicated pair (or pairs) of running shoes that can offer you the level of cushioning and support for running for 30+ minutes at a time.
If this sounds like you and you want to wear lululemon shoes for running specifically, then the Lululemon Blissfeel 2 running shoes (like mine, pictured above) would be a great choice to consider.
Color options
Like with other lululemon shoes and apparel, all colors should be considered to be 'limited edition', as their availability changes often, with very popular colorways selling out quickly after release.
As well as brighter colors like those I'm wearing in this review's photos, there are also currently an all-white and an all-black option, which are cool in their own way, and great if you want a more understated option for wearing to work, for example.
Check current color options on lululemon's website.
Fit and sizing
You can buy the Chargefeel 2 in US women's sizes 5 to 12, including half sizes.
Lululemon states that Chargefeel fits true to size for most, but those with wide feet should consider going up half a size.
As with other current-generation lululemon shoes I've reviewed, including the Blissfeel Trail, for example, I find the current selection of lululemon shoes can actually come up a little longer in the toe box area.
The Chargefeel 2 is no exception.
That being said, I suggest sticking with your regular size, because sizing down would most likely make the shoe a little narrow to be comfortable for all day wear, unless you have particularly narrow feet.
The extra length doesn't bother me for workouts and walking, but means that I need to remember to pick my feet up when running in them, just in case I catch the toe end on the pavement.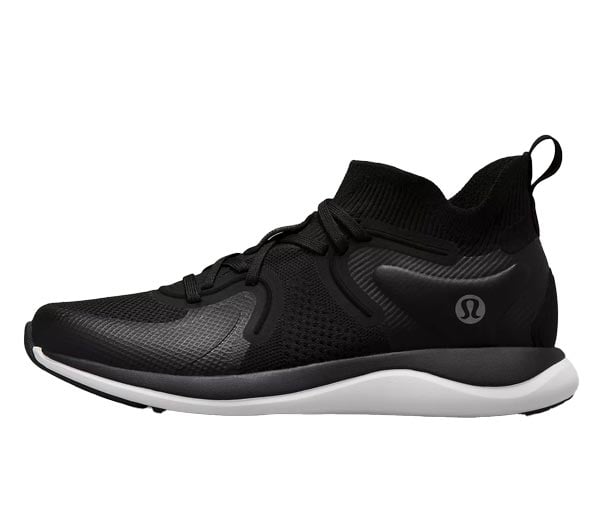 Chargefeel 2: Low vs. Mid
It's worth noting that lululemon also sells a 'mid' version of the Chargefeel 2. This style has a different, sock-like fit, with fabric that extends up just over the ankle bone, and offers an alternative look on account of this difference in design.
Interestingly, the Chargefeel 2 Mid has a stated 9mm drop, which is 0.5mm less than the Chargefeel 2 Low – although I wouldn't say the difference is noticeable.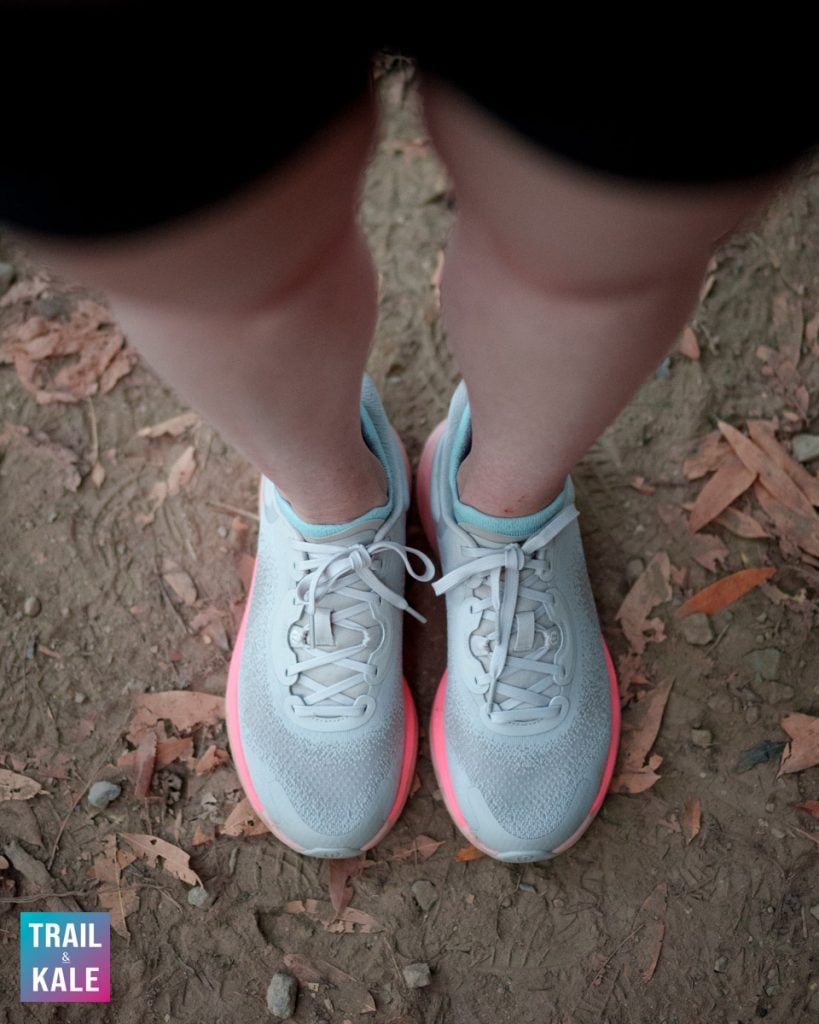 Chargefeel 2 vs original lululemon Chargefeel trainer
The Chargefeel 2 looks and feels like a very different shoe to the original Chargefeel trainer, pictured below – which you can read more about in my previous lululemon Chargefeel shoe review.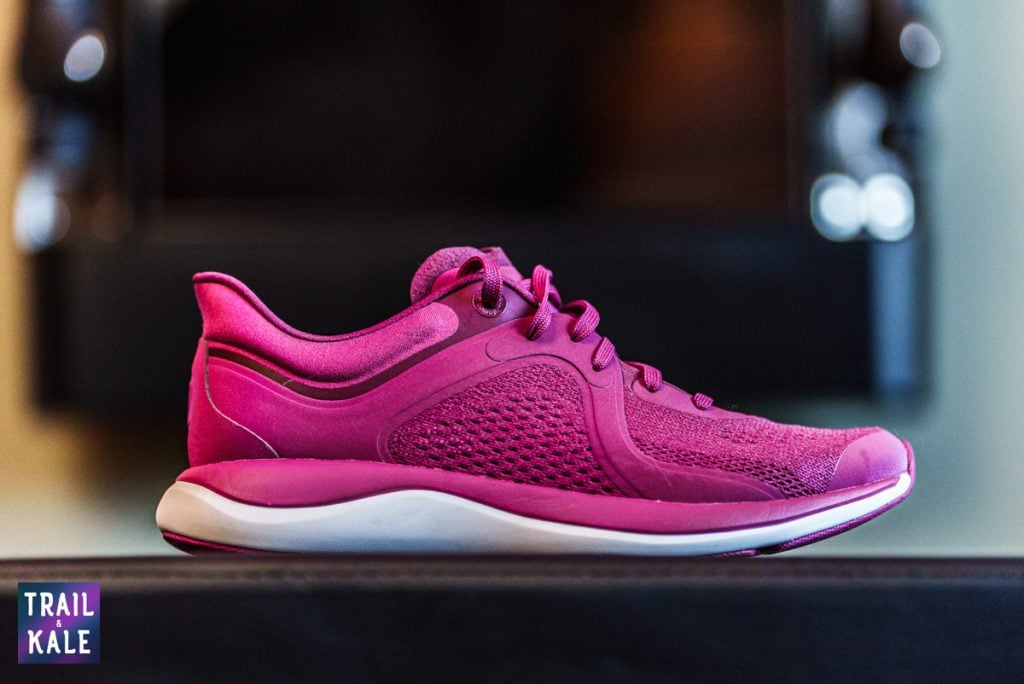 By comparison, here's the same view of the Chargefeel 2:
The majority of the difference is in the sleeker appearance of the upper, and the slightly longer toe box length mentioned above. However, function-wise, they're both do-everything shoes designed to be a pair you'll wear day in, day out.
This means that assuming you're not using them for running many miles regularly, they should last you a long time given the durability of the upper.
Cost and where to buy lululemon shoes
The Chargefeel 2 Low workout shoes cost USD $138, which is a typical price for a pair of workout shoes of this caliber.
For the best choice of sizes and color options, visit the product page on Lululemon's website to check out current availability.
As with other Lululemon shoes, you can buy the Chargefeel 2 with no risk as they offer a 30-day free returns period.
So, if you don't get on with them in those first few weeks then you can return them during that time for a full refund.
Lululemon Chargefeel 2 review summary
Lululemon Chargefeel 2 Review
PROS
Versatile shoes for anything from HIIT to treadmill sprints, as well as everyday, walking, short runs and work
Stylish Design, especially the two-layer upper
Midsole cushioning is moderate but effective, making these shoes comfy for everyday activities and short runs.
30-day Free Returns: You can give them a real-world test and still return them if they're not for you
CONS
Other shoes (such as the Lululemon Blissfeel 2) are a better option for more dedicated runners
At 9.5mm, the heel to toe drop is on the high side for a running shoe, although not a deal-breaker for most
Toe box area runs long
Popular colorways can sell out fast so you have to be quick if you see a colorway you like!
Image gallery