A switchback is a result of road or trail engineering that makes a trail zigzag back and forth up a steep mountain or hill.
A switchback is also known in parts of the world as a hairpin turn or bend.
Switchbacks are commonly used on hiking trails (often referred to as 'switchback trails'), roads and other paths, so you're likely to encounter them if you go hiking, trail running, road or mountain biking or simply driving somewhere where there's steep terrain, such as mountainous regions of the world where you'll find steep slopes and passes to traverse.
What's the purpose of a switchback?
Switchbacks are designed to make hiking, running or biking up a steep hill or mountainside safer and more manageable, instead of going directly up a steep mountainside.
Having a switchback trail makes it more accessible to a wider range of hikers, trail runners, road cyclists, mountain bikers and other path users, including horseback riders – or – in the case of roads, drivers.
This is because trails with switchbacks make hiking steep terrain more manageable by providing a more gradual ascent or descent by using a series of curves that zigzag up or down – making the path for hikers to climb that much easier than charging straight up a steep mountainside.
You'll see the route quite obviously by looking ahead at the trail and landscape. If you're looking at a trail map, switchback sections can easily be seen where the contour lines are closer together (denoting steep terrain) and the trail route will look like zig-zags on the map!
The zig-zag pattern does, however, make the overall distance traveled much longer than traveling straight from one point to another on a mountainside, so you'll cover more mileage when hiking up or down a switchback trail than moving 'as the crow flies'.
Additionally, the tight turns still provide an element of adventure and can test your skills, especially if they're very tight and you have to change sharply from one direction to another in order to stay on the road or path.
These tight turns can be especially challenging if you're traveling downhill and are moving quickly (for example, trail running or mountain biking on a singletrack!).
In addition to making the hiking experience safer and more enjoyable, switchbacks also help to reduce the impact of foot traffic, cycling, or other outdoor recreation activities on the environment.
By minimizing soil erosion and preserving natural vegetation, switchbacks contribute to the long-term sustainability of outdoor recreation areas.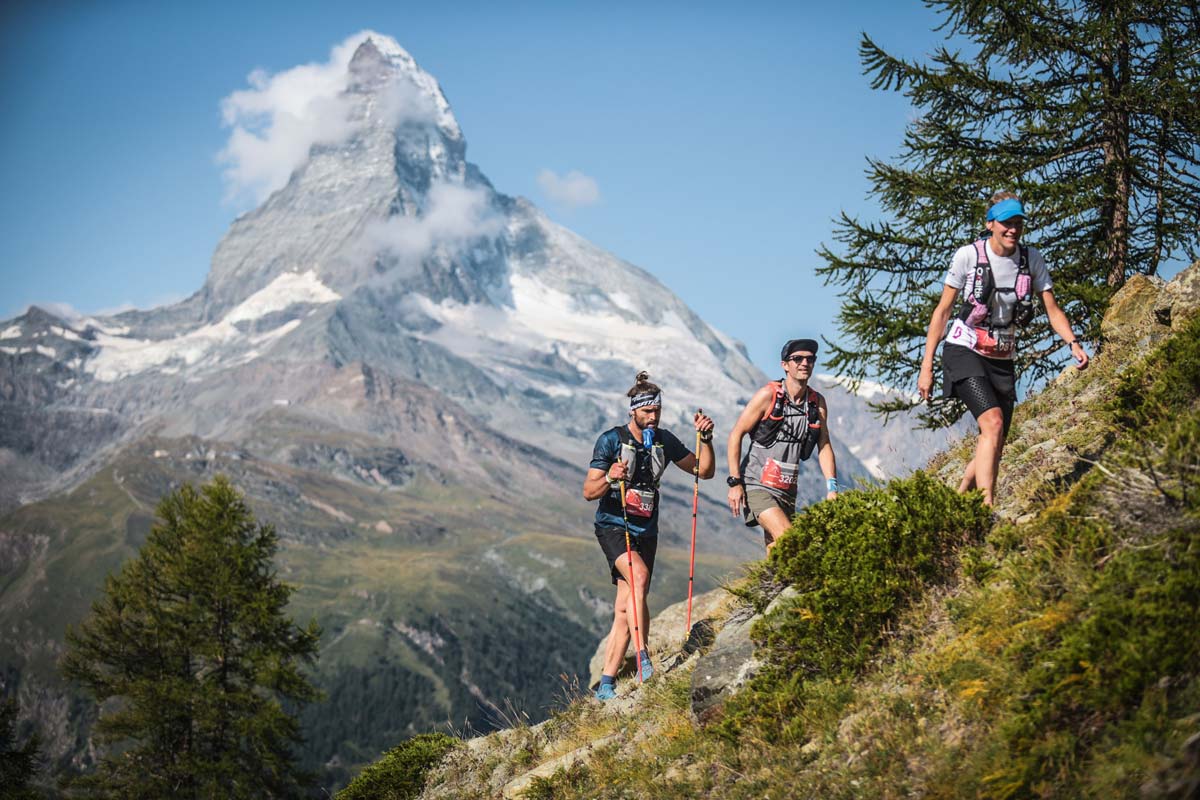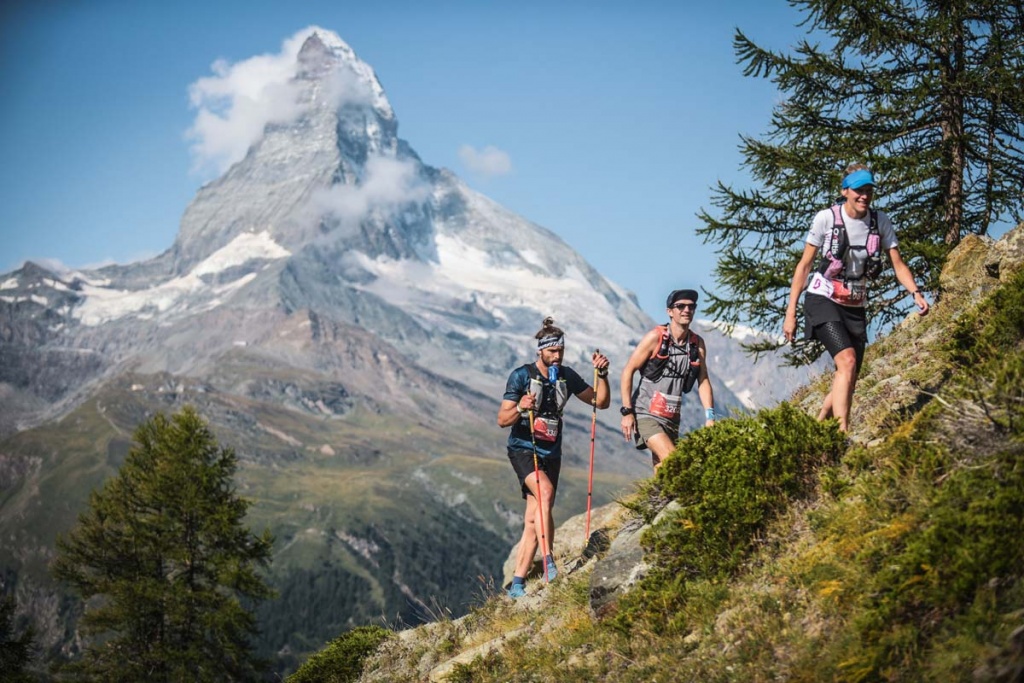 Here's a brief history of switchbacks
The origin of the term "switchback" is believed to come from the railroad industry.
In the mid-1800s, railroads were built across the United States, and switchbacks were used to help trains climb steep grades.
A switchback in the context of a railway referred to a section of track where the train would reverse its direction in order to continue climbing the steep grade and be able to handle the changes in elevation.
The track would zigzag back and forth, similar to the design of a hiking or cycling trail switchback.
The term "switchback" comes from the action of the train switching back and forth as it ascended or descended the grade.
As outdoor recreation became more popular in the late 1800s and early 1900s, the design of switchbacks was adapted by trail planners for hiking and cycling trails.
Today, there are many switchbacks on hiking trails and biking singletracks to allow hikers and cyclists to avoid riding or hiking straight up the side of the slope's face.
Famous switchback trails and roads
Here are 8 famous switchback trails and roads:
Angel's Landing, Zion National Park, Utah, USA: A popular hiking trail with a section of steep switchbacks leading to a scenic overlook.
Trollstigen, Norway: A winding mountain route with 11 hairpin turns and stunning views of the Norwegian fjords.
Hana Highway, Maui, Hawaii, USA: A scenic road with numerous switchbacks through lush rainforest and past waterfalls.
Lombard Street, San Francisco, California, USA: A famous street with eight hairpin turns and a steep incline, popular with tourists.
Grimselpass, Switzerland: A mountain pass with many switchbacks and stunning views of the Swiss Alps.
Carretera a Machu Picchu: The unpaved road to the historic site of Machu Picchu, where the Inca Trail also ends.
Pikes Peak Highway, Colorado, USA: A scenic way with multiple switchbacks leading to the summit of Pikes Peak, a famous mountain in the Rocky Mountains.
Tour de France Col du Galibier, France: A high mountain pass with switchbacks that are part of the Tour de France cycling route.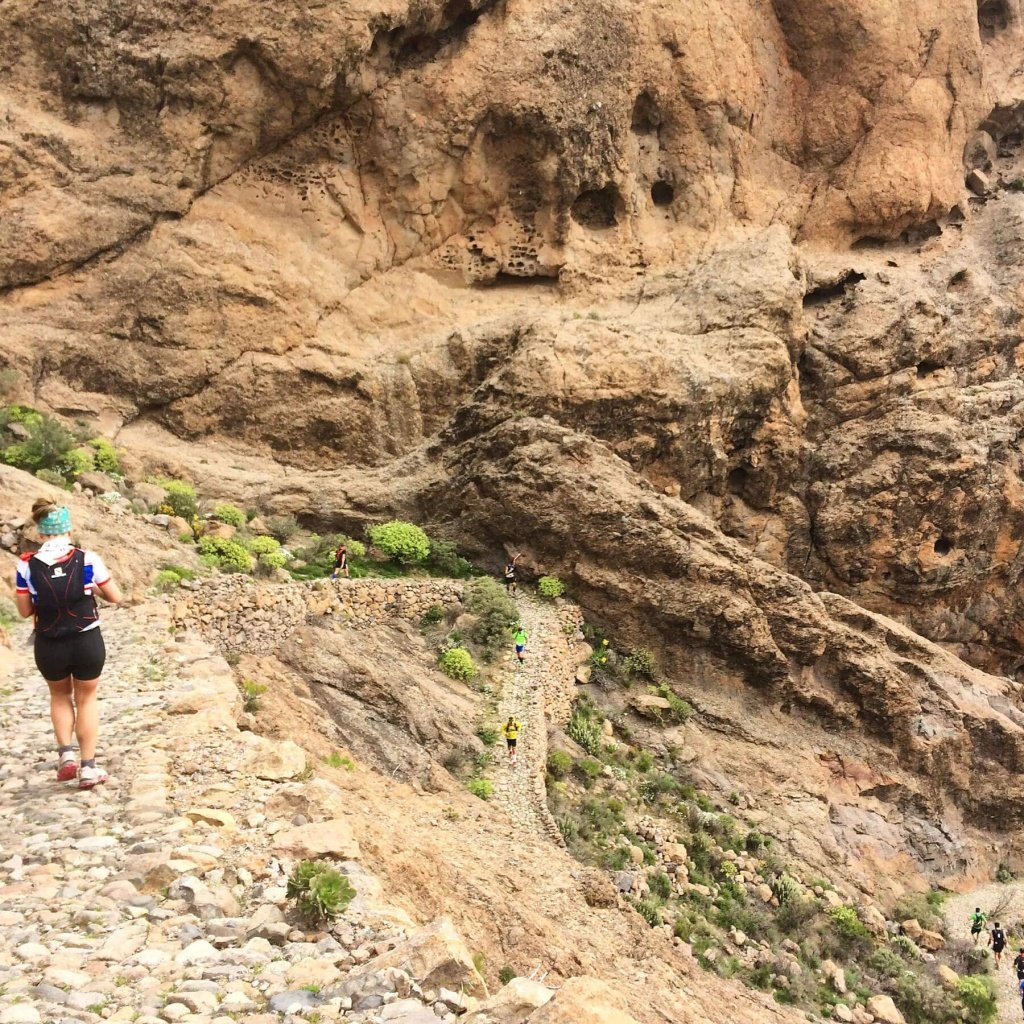 Our top tips for hiking switchback trails
Here are 5 tips for hiking switchbacks:
1. Take it slow
Switchbacks are designed to make steep inclines or descents more manageable, but they still require effort and can be challenging.
Take your time and pace yourself, especially if you're hiking somewhere at a high altitude.
2. Use proper foot placement
As you ascend or descend each curve of the switchback, make sure to place your feet firmly and use the ball of your foot to pivot as needed. This will help you maintain your balance and avoid slipping or tripping.
Wearing appropriate hiking boots or hiking shoes can make a huge difference to the amount of traction you have on the trails.
3. Watch your step
Switchbacks can be narrow, especially on steep terrain, and still fairly steep, so it's important to be aware of where you're stepping.
Keep an eye out for loose rocks or gravel and try to step on the more stable parts of the trail.
If you're planning a long hike or backpacking trip, it's a good idea to take hiking poles with you. Here's our list of the best trekking poles for hiking right now.
Using poles for hiking and trail running when navigating switchbacks can help with foot placement, probing for loose rocks and gives you that '4-wheel-drive' feeling when hiking up steep inclines – because switchbacks can still be relatively steep!
4. Take breaks as needed
Navigating these hiking paths can be physically demanding, so it's important to take breaks and rest when needed.
This is especially true if you're hiking a switchback trail with limited tree cover and lots of sun, wind or rain exposure.
If you find yourself getting tired or losing focus, find a spot to stop and catch your breath, drink water, have a snack (or energy gel) and enjoy the view.
A hydration pack is a great way to carry water so you can drink virtually hands-free as you hike – especially great if you have your hands full with hiking poles! Here are the best hydration packs right now for running (that you can also use for mountain biking and hiking).
5. Stay on the trail (know your switchback etiquette)
Switchbacks are designed to reduce the impact on the environment, so it's important trail etiquette to stay on the designated trail, even if it looks like someone has made a secondary trail that goes straight up the hill.
Cutting switchbacks or creating new trails can damage the natural environment and lead to erosion, which can adversely impact local vegetation and wildlife habitats.