Hey runners, Alastair from Trail & Kale here; If you've been following us for a bit, you'll know we're no strangers to the On Running family of shoes. From the classic Cloudflow to the tried-and-true Cloudsurfer, we've logged countless miles in these Swiss-engineered running shoes.
Today, I'm diving deep into On's latest release, the Cloudeclipse. We've been putting these shoes through the wringer to give you an inside look at what sets them apart from other running shoes available right now.
The Cloudeclipse isn't just another running shoe; it's a culmination of features I recognize from On's most iconic designs, packed into one sleek package which draws key features from some of the best On running shoes.
In this On Cloudeclipse review, I'm going to cover everything you need to know: from the moment you slip your foot in, to how it feels tackling different running workouts, and how it stacks up against other favorites in the On Cloud lineup.
Whether you're a weekend warrior hitting your local running path, you're training for your next marathon, or you need running shoes for wide feet, stick around, this in-depth look at the Cloudeclipse could be just what you need for your next big run.
---
Quick Facts about On Cloudeclipse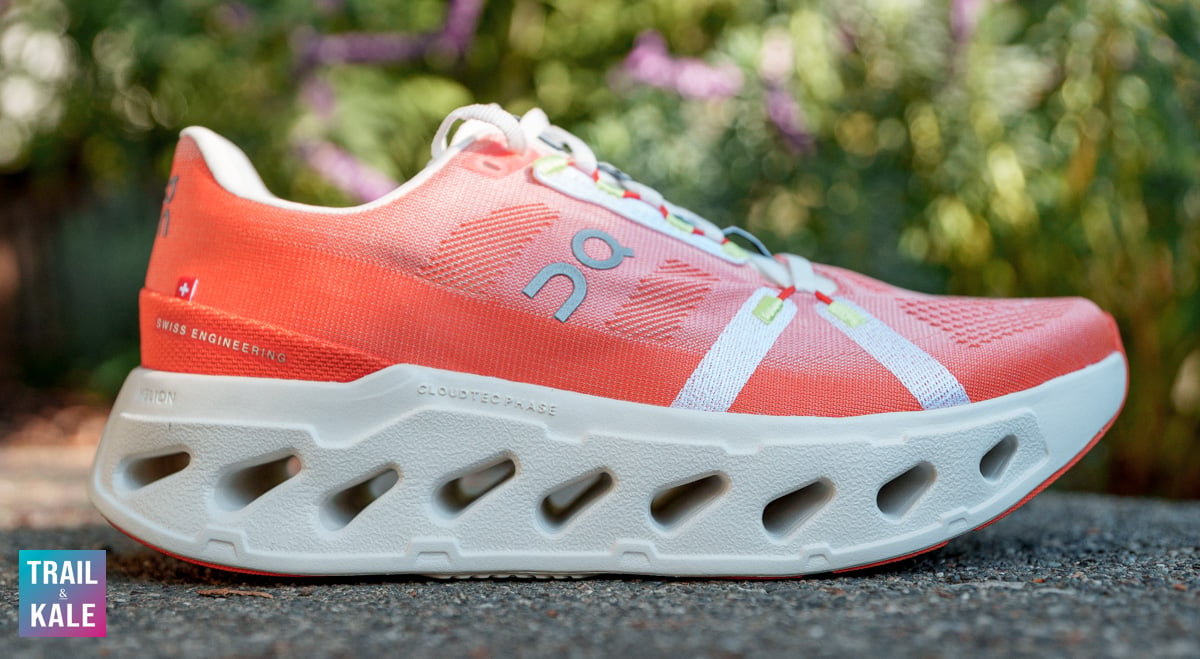 Sizing & Fit
Runs true to size, and it's got a wider profile which is just perfect for those of you with more volume in your feet.
Weight
9.8 oz (278g) for a size US(M)9.
Drop
6mm.
Support
The support is surprisingly solid, thanks in part to the new X-shaped speedboard in the midsole. It has Cloudrunner level of support; ideal for longer runs.
Cushioning
Maxed-out cushioning; double layer of CloudTec Phase cushioning makes for a smooth roll-through from heel to toe.
Price
Key Features, PROS & CONS
🟢 Max cushioning with CloudTec Phase
🟢 Excellent stability, making them a great walking shoe too.
🟢 Environmentally friendly with dyed upper, 100% recycled polyester
🟠 Tongue could use a bit more padding
🟠 Not the lightest on paper, but feels lighter than it looks
🔴 No gravel roads for these shoes; they picked up a stone during testing
Usage
Ideal for road running, long runs, and everyday training. These are not just for running; they make excellent On Clouds for walking as well.
What's new in this version?
This is a totally new model!
Closest competitors
In the On running world, these are a blend of the Cloudsurfer 7 and Cloudrunner, with the fun bouncy feel of the Cloudmonster.
Competitors from other brands include the Brooks Ghost Max, HOKA Clifton 9, Nike Invincible 3.
If you're curious about how I rank the Cloudeclipse amongst all the other On Running shoes, definitely read my "Best On Running Shoes Ranked & Reviewed" post next, and if you also do a lot of walking, you'll be pleased to know that the Cloudeclipse is one of our favorite On Cloud shoes for walking.
---
More On buying guides:
---
Interested in getting up to 40% OFF On running shoes? Visit On's Last Season page to see their latest deals.
Here's a video version of this review too! Don't forget to subscribe to our YouTube channel for more running shoe reviews just like this one!
Fit, sizing, and design (a closer look)
Sizing
First things first, let's talk sizing; the On Cloudeclipse running shoes are true to size, but with a little extra room.
This makes them perfect for those who need a bit more width in their shoes, think of it as extra breathing room for your feet or more volume for those who have feet that match that description.
Fit
The fit of the Cloudeclipse is like a greatest hits album of On's shoe line. Remember the Cloudsurfer 7's dual-layer upper and CloudTec Phase technology, I talked about in my review?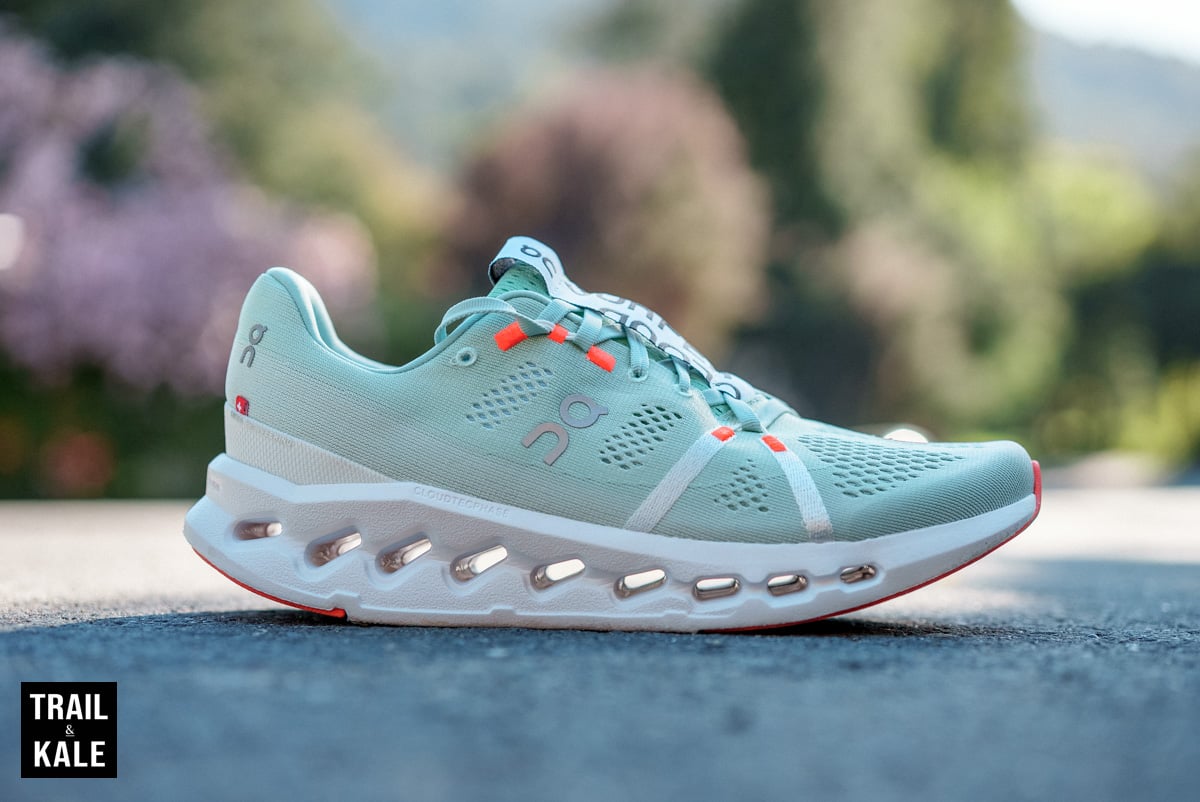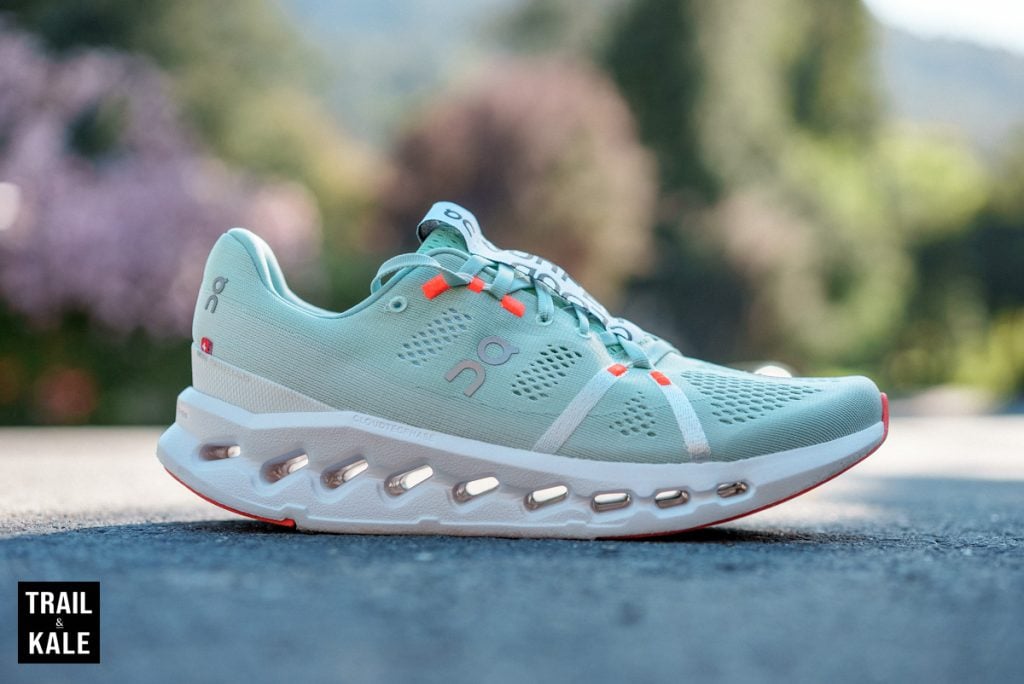 You'll find those familiar elements here, however, the Cloudeclipse sets itself apart with its lower drop, increased weight, and thinner tongue.
Not to worry, though; that extra weight doesn't make itself known when you're on the move, which must have something to do with the weight to cushioning ration On has managed to achieve, which is astonishing in itself.
The shoe also incorporates an X-shaped speedboard running through the midsole for enhanced support, taking a page out of the Cloudrunner's playbook, and one of the reasons I recommend that shoe so much for beginner runners and those who spend alot of time on their feet during the day.
For those who've had a joyride in the Cloudmonster, you'll recognize the plush, cushioned feel that makes these not just excellent running shoes but also a stellar choice for walking.
And yes, speaking from experience, the cushioning is top-notch, especially for those of you with larger builds who won't worry about a little extra weight if the cushioning is super plush.
Design
On continues to seamlessly blend fashion and function, making a statement both in performance and sustainability.
The upper is dope dyed, saving 90% of the water typically used in dyeing, and made from 100% recycled polyester. It's a shoe that looks good, feels good, and does good.
LEARN: Dope Dyeing is the process of injecting colours/pigment at the stage of the dope when the cellulosic material is in semi liquid stage. Colour is infused into the core of the fibre of dope dyed yarns.
The Cloudeclipse is a cocktail of the Cloudsurfer 7, Cloudmonster, and Cloudrunner, served in a wide-fit glass with a sustainable straw, lol.
Now let's talk about the most interesting features
1. The new oversized Cloudtec Phase midsole is what stepping into clouds should feel like.
Alright, let's dig into this CloudTec Phase midsole, which is like stepping into a cloud.
This midsole technology is the same as what you'll find in the Cloudsurfer 7, but the Cloudeclipse takes it to the next level. How..?
By making it oversized for maximum cushioning and comfort. I mean, who doesn't want to feel like they're running on a cushion of air? This is now On's softest cushioning yet…
The midsole's double-layer of CloudTec Phase cushioning collapses in sequence as your feet land, making your transition from heel to toe super smooth. What you get is a ride so plush, it feels like you're floating.
The real magic, though, lies in how the Helion foam midsole phases a soft landing based on your speed and weight.
It does the same in reverse as you take off – all this is made given smoother because of the rocker silhouette of the shoes.
And as someone who has pounded more miles into the pavement than I can count, let me assure you that this cushioning isn't just a gimmick, it's a real game-changer for long runs and hard workouts.
But don't let the plushness fool you; this isn't a one-trick pony; the midsole also offers a remarkable amount of responsiveness, perfect for those long runs where you don't want to hold back too much speed.
If you're a fan of highly cushioned running shoes, the Cloudeclipse's oversized CloudTec Phase midsole is going to give you an incredible new experience that you'll love.
2. The upper is a mixed bag, but mostly good
If you've ever run in the Cloudsurfer 7, you'll instantly recognize the family resemblance when you slide your feet into the Cloudeclipse.
The dual-layer upper material is a direct lift from the Cloudsurfer 7, and it's one of my fave features. It gives you a snug, yet breathable fit, which is an absolute win-win in my book.
Now, while it's mostly fantastic, there are some niggles…
First up, the tongue is quite short and not as cushioned as I would've liked, and you may feel the pressure on the top of your feet if you like to secure your laces tightly. It's a minor gripe but one worth mentioning as I did feel this myself.
And speaking of laces, they have a bit of a tendency to slip loose while you're tying them up. But don't fret; once they're secured, they stay put. So that's really a one-time annoyance rather than a recurring problem.
Still, given the shoe's $180 price tag, I'd like everything to be just about perfect, ya know?
Design-wise, the upper's dope dyed yarn is environmentally friendly and also gives the shoe a sleek look in my opinion.
3. Inside the Cloudeclipse
The footbed is very nicely cushioned for extra comfort and the inside of the upper material is very comforting on top of your feet – it's a win for me.
There's also an inner sock that attaches the tongue to the forefoot area, similar to many other On running shoes.
This keeps the tongue in place and prevents debris from coming between your foot and the shoe walls. It plays a huge role in that you shouldn't ever get chafing or blisters as there are fewer seams inside for your foot to run against.
4. The outsole is a step in the right direction
What I mean by that is that the traction is very good, but you see that little gulley at the rear, in the photo above…
This one here…
Well, I managed to get a stone stuck in it, which of course meant i had to scuff my foot to dislodge it whilst running.
The other option would have been to stop mid-run if I couldn't have got it out that way – and that to me is a cardinal sin from a running shoe. Afterall running shoes are supposed to help you run faster or more enjoyably; not stop mid-run!
This probably happened as I was testing them on a gravel road section to see if this would happen, if you don't run on gravel or over small stones, you'll probably never experience this.
---
Where to Buy
The On Cloudeclipse is available for $180 at on-running.com.
Alternatives to the On Cloudeclipse
If you're weighing up your options and looking to discover other comparable plush running shoes from On and other top running brands I could recommend looking at these four shoes:
All of which have a similar feel and are for the same types of running, which is daily runs, long runs, recovery runs, half marathon training and marathon running.
---
On Cloudeclipse Review Summary
If you're looking for a shoe that's going to keep your feet feeling comfortable for all types of road running, but more specifically runs where you need plush comfort (underfoot and around your feet) the On Cloudeclipse shoes are an excellent choice.
Although similar to the Cloudsurfer 7, they differ by being even more cushioned, more supportive, more responsive (thanks to the speedboard), and have a lower, more natural drop. They are, however, $10 more expensive and a bit heavier 9.8oz (278g) VS 8.2oz (232g).
If you asked me today which I would choose, I think I'd say the Cloudeclipse due to the softer cushioning and lower drop.
They are currently ranked in the top 3 of my Best On Running Shoes Buyer's Guide and I have awarded them the highest award from Trail & Kale which is our Editor's Choice Award.
Editor's Choice awards are only awarded to outstanding products that we choose to keep using ourselves after reviewing them – I am keeping the Cloudeclipse in my running shoe rotation for long, recovery runs where I need to keep base mileage high without raising my acute training load too high.
The Cloudeclipse's strength lies in how they enable me to keep running and training even after high-intensity run days, making recovery faster and more enjoyable.
On Cloudeclipse review
PROS
🟢 The double layer of CloudTec Phase® cushioning provides a plush, comfortable ride, especially for long runs.
🟢 The X-shaped speedboard in the midsole adds to its stability, making it ideal for those long training sessions.
🟢 Dual-layer upper material offers a snug yet breathable fit.
🟢 These aren't just for running; they make excellent walking shoes as well.
🟢 Offers a wider profile that is perfect for runners with more volume in their feet.
🟢 The upper is dope dyed and made of 100% recycled polyester, so you're doing good for the planet while you run.
CONS
🟠 Tongue could use a bit more padding for extra comfort on the top of your feet, especially if you like your laces tight.
🟠 Laces have a tendency to slip while tying, though they stay in place once secured.
🔴 The outsole design may pick up small stones, which could force you to stop and clear them out. Avoid gravel running in these.
---
On Cloudeclipse Review Image Gallery