When it comes to hitting the trails, I've always been a huge fan of minimalist gear. Overcomplicated equipment can slow me down and distract me from what I truly love about running – the freedom, the connection with nature, and the thrill of exploration.
That's why I was excited to try the Naked Running Band, a high-performance waist band designed to solve a runner's hydration and accessory carrying needs in the simplest, most elegant way.
In this Naked Running Band review, I'll take you through my experience with this smart running storage product from Naked Sports Innovations, and ultimately whether I think it's worth the money.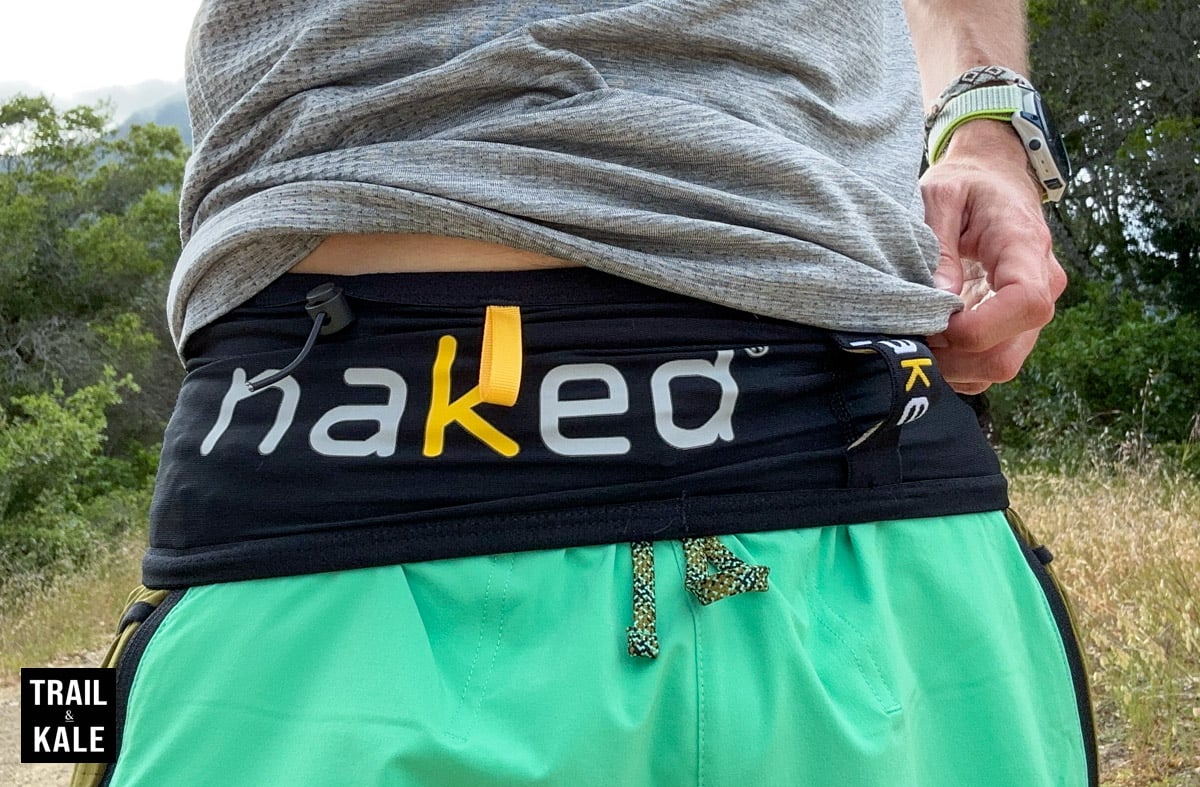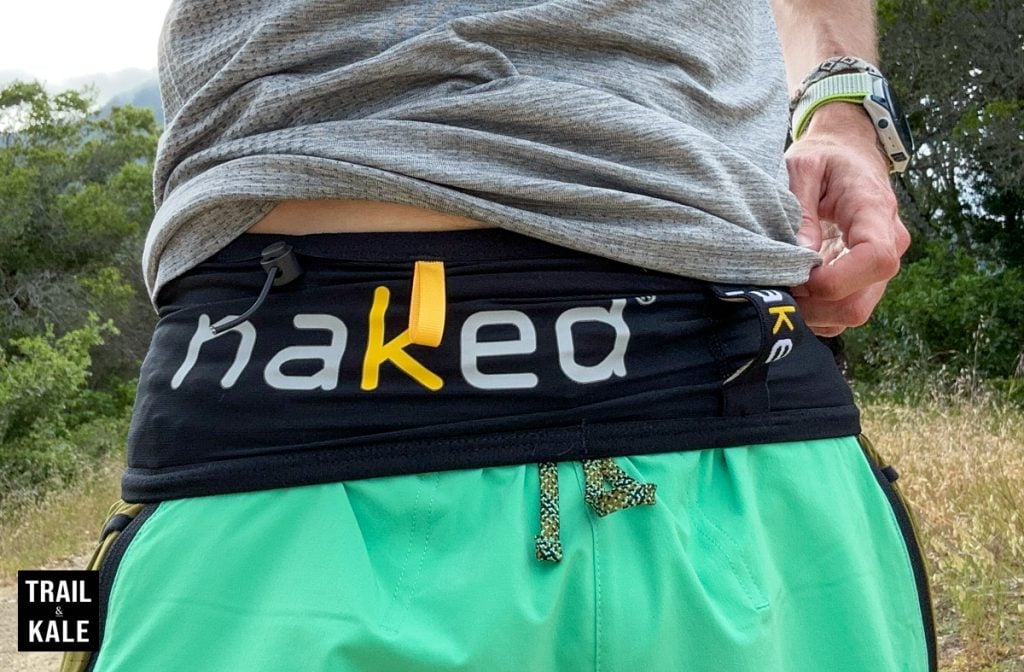 About the Naked Sports Innovations Brand
Naked Sports Innovations is a brand born from a desire to solve real-world design problems with innovative solutions. The company's driving principle is "simplexity" – achieving simple, elegant ends through complex means, much like nature does.
This ethos can be seen in each of their products, from their running hydration belt to their pocket sports bra.
Founded by two brothers, a mountain runner and industrial designer, and a triathlete and social entrepreneur, Naked Sports Innovations is more than a company; it's a community committed to ensuring access to the tracks, trails, and paths for all athletes, supporting groups such as Native Women Running, Outsiders Network, and The DOVE Project.
Their commitment extends to family, employees' safety, health, human rights, and environmental stewardship. Their strong ethos made me even more excited to put their Naked Running Band to the test.
The Key Specifications of the Naked Running Band
Here are the key specifications of the Naked Running Band:
Breathable and fast-drying
Non-chafing, bounce resistant Naked® Exopower mesh
Lightweight (2.3oz)
Can hold various brands and sizes of hydration flasks
Can carry energy gels, fuel bars, sunglasses, headlamp
Safely holds all sizes of smartphones
Reflective safety elements
Silicone grip loops for rain shell and trekking poles
Secure race number attachments
Internal micro clip for keeping keys safe
Full unisex range of 12 sizes
2+ liters of capacity
The Features of the Naked Running Band That I Like
1. Lightweight minimal design
When I first heard about the Naked Running Band, I was particularly drawn to its promise of being ultra-lightweight and minimal in terms of being a hinderance rather than a useful tool when running free on the trails.
Weighing in at only 2.3oz, it almost feels like a part of your running apparel, rather than an additional accessory. This is a game-changer in the world of running gear, where every ounce matters.
The moment I got it around my waist, wriggling like I was trying to get the worlds tightest Speedos on, It was clear it wasn't going to slide off, or feel like something heavyweight.
This is a big win for anyone who loves long runs, marathons, or ultra-trails, where less weight means less fatigue. The band blends with my running outfit, feeling more like a part of me than an add-on.
I have been wearing it under my t-shirt so anyone who sees me running probably wouldn't even know I was wearing it.
In my 15+ years of experience reviewing outdoor gear, this kind of design ethos that respects the runner's need for speed, agility, and endurance is not always easy to come by.
The Naked Running Band is designed to sit around your hips and waist which is a design choice that not only complements its lightweight nature but also has a major advantage – it does not constrict your chest or lungs.
This is a huge leap from traditional hydration packs that, while functional, can sometimes feel restrictive, especially when tightened to prevent bouncing during a run.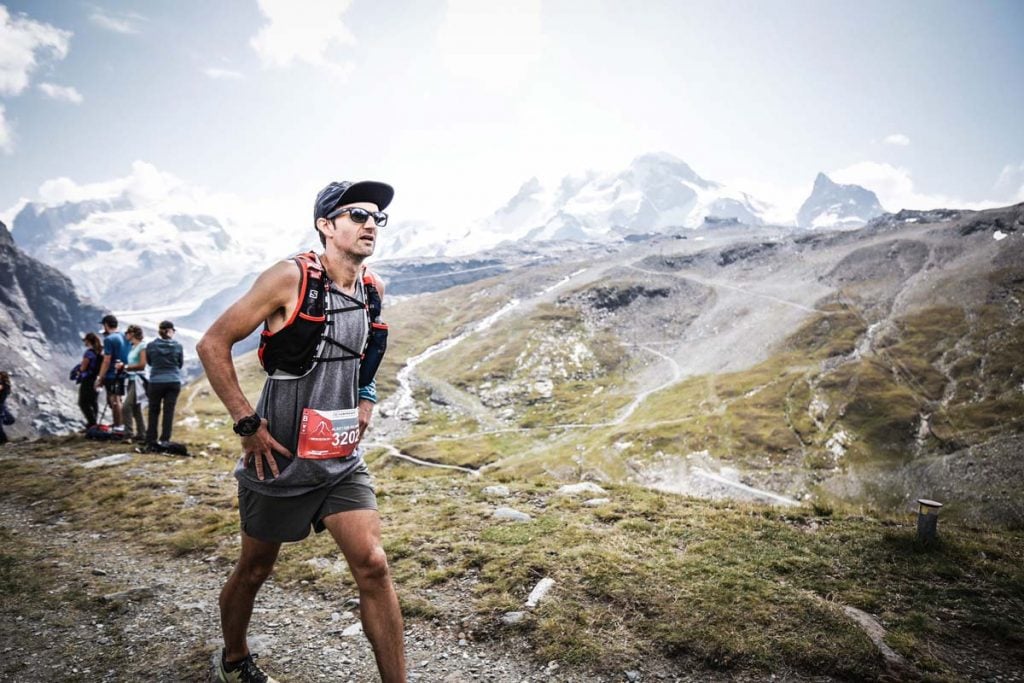 Don't get me wrong, these are obviously two very different products, and I still use a hydration pack for runs that verge on the longer side, including grueling all-day mountain ultramarathons where I need the additional capacity for plenty of running gels and water.
With the Naked Running Band, my breathing is unimpeded, leading to more comfortable and faster runs. As a result, I am able to focus more on my pace, rhythm, and the sheer joy of running, instead of the constant reminder that I'm wearing a hydration vest.
2. Plenty of storage capacity
As a runner, whether I'm going on a short run or a long one, I've always struggled with the trade-off between storage and comfort. More often than not, gear that offers more storage tends to be bulky and uncomfortable.
However, the Naked Running Band and some other top running waist bands, have done a great job of helping to solve this predicament.
Despite its slim design, this running band has a 2L storage capacity, and to give you a sense of what that means, It can easily fit my cellphone, a collapsible water bottle, running gels, and my house key (with the internal micro clip pictured below) – all the essentials for a good run.
This is more than sufficient for experienced and efficient marathon runners who don't need a ton of storage for lots of running gels, and it's perfect for most half marathon runners.
Instead of pushing inward onto your body, which can be uncomfortable during longer runs, the pockets expand away from your waist.
This means that, despite carrying all my running essentials, I never feel any discomfort or pressure on my waist from the products being stored.
The pocket design, and thanks to the yellow pull loops (see my photo above), allows for easy access to my essentials without breaking my stride as I can quickly grab an energy gel or check my phone without having to stop or fumble – a massive plus for maintaining rhythm during a run.
3. Reflective detailing that's there if you need it
Another feature that stood out about the Naked Running Band was its reflective detailing.
As someone who enjoys running at all hours, and in the dark, safety is a paramount concern. When running at night, or early in the morning, being visible to motorists and other road is very important for you personal safety.
The reflective elements on the Naked Running Band are well placed and effectively catch the light at the right angle.
This gives me an extra element of confidence if I ever find myself running close to dusk with the potential of being caught in low light conditions. If this sounds like you too, make sure you've got yourself a lightweight headlamp to keep with you in your Naked running belt.
Additionally, the Naked Running Band's design allows it to be easily hidden under a t-shirt during daylight hours which is how I tend to wear it.
Its slim profile means it's almost invisible until you need to access it; it's this versatility in design that I really like about the product.
It's cool how it can transition from being a discreet part of my running gear in the daytime to a safety-enhancing feature as the day turned to night.
4. Versatile Carrying Options
The Naked Running Band is not just about hydration. One of the key selling points for me was its versatility in what it can carry.
From energy gels and fuel bars to sunglasses, a headlamp or a jacket, this band can hold pretty much all your essentials.
The secure race number attachments are a thoughtful addition for those running in races, removing the need for additional accessories to display your race number, although as I prefer to wear the belt under my t-shirt, I'll still be pinning my bibs to the outside of my tee.
During testing, I was impressed by how easily it could accommodate various items. It holds my smartphone securely, and there is even a silicone grip loop for a rain shell and trekking poles, which I found very useful during trail runs and unpredictable weather conditions.
This aspect of the band truly embodies the brand's ethos of 'simplexity' – achieving a high level of versatility through a seemingly simple design.
Features That Could Be Improved
Although there's a lot to love about this running belt, there are a few small areas where it could be improved.
For instance, when I carry heavier items such as a larger iPhone Pro model, and the belt isn't tight enough, it can ride up a bit during high-speed runs, particularly when going downhill.
That said, it's easy to reach down and readjust it as needed and to be honest, this minor gripe doesn't detract from the overall comfort and minimalism of the band, especially compared to a hydration pack for shorter runs.
Is it Worth Buying?
Is the Naked Running Band worth $55 of your hard-earned money? From my experience, absolutely, it is, and while on the outset I can understand why some may deem it as expensive, it's a highly functional piece of running gear that gets a lot of use.
The lightweight design makes it feel almost invisible, and its 2L capacity provides more than enough storage for my running essentials. Its reflective detailing boosts my confidence when running at night, and its minor flaw of occasionally riding up is easy to overlook in the face of its many benefits.
The Naked Running Band is a well-crafted, high-performing piece of equipment that I'd recommend to any runner looking for a minimalist, non-restrictive, and functional gear storage solution for their runs.
It simplifies what could be a cumbersome aspect of running – carrying essentials – and turns it into a near-seamless experience. Give it a try, and you might just find it as essential as your favorite pair of running shoes!
---
Naked Running Band review summary
Naked Running Band review
PROS
Weighing only 2.3oz, the Naked Running Band feels more like apparel than an accessory, contributing to a comfortable running experience.
The band sits around the waist, avoiding the chest and lung constriction that can occur with other types of running gear.
Despite its slim profile, it offers a 2L storage capacity, enough to carry essentials like a phone, a water bottle, gels, and keys.
The pockets expand away from your body, meaning no inward pressure on your waist, even when packed.
Reflective detailing enhances visibility for safe early morning or late-night runs.
In addition to hydration flasks, the band can carry energy gels, fuel bars, sunglasses, headlamps, hiking poles and more.
Available in 12 unisex sizes, ensuring a great fit for all runners.
CONS
When carrying heavier items, like larger smartphones, or lots of gels, the band might ride up during high-speed runs, particularly when running downhill. However, it's easy to adjust and is a minor issue considering the overall comfort and minimalistic design.
Quite expensive
---
Naked Running Band review photo gallery