There's something almost magical about a great run. The adrenaline surge of endorphins, the rhythm of your breath, and the thumping echo of your heartbeat – it's a symphony of sorts, and it's no surprise that many of us, as runners, are drawn to the data behind the experience.
One of the most critical data points being our heart rate, because learning how your heart beats when you run, can be a window into how fit you are, and how hard you're able to push – so I'm really excited to be writing this COROS Heart Rate Monitor review today.
It's also very motivational tool being able to see historic data patterns in your resting heart rate, heart rate variability, and VO2 Max improve as you follow a well structured training plan with heart rate zone training at the 'heart' of it, excuse the pun.
Not to mention all the actionable insights that your heart rate data gives you during the recovery phase of training too; your heart is essentially your engine, and to understand it is to master your fitness.
But let's face it, while wrist-based heart rate monitors conveniently bundled with our running watches have been a godsend, there are sometimes nagging doubts about their accuracy.
The sometimes loose fit, the sweaty wrist, the swinging arm, all contributing to that margin of error we're willing to ignore for the sake of comfort. Or are we? I know some of your aren't.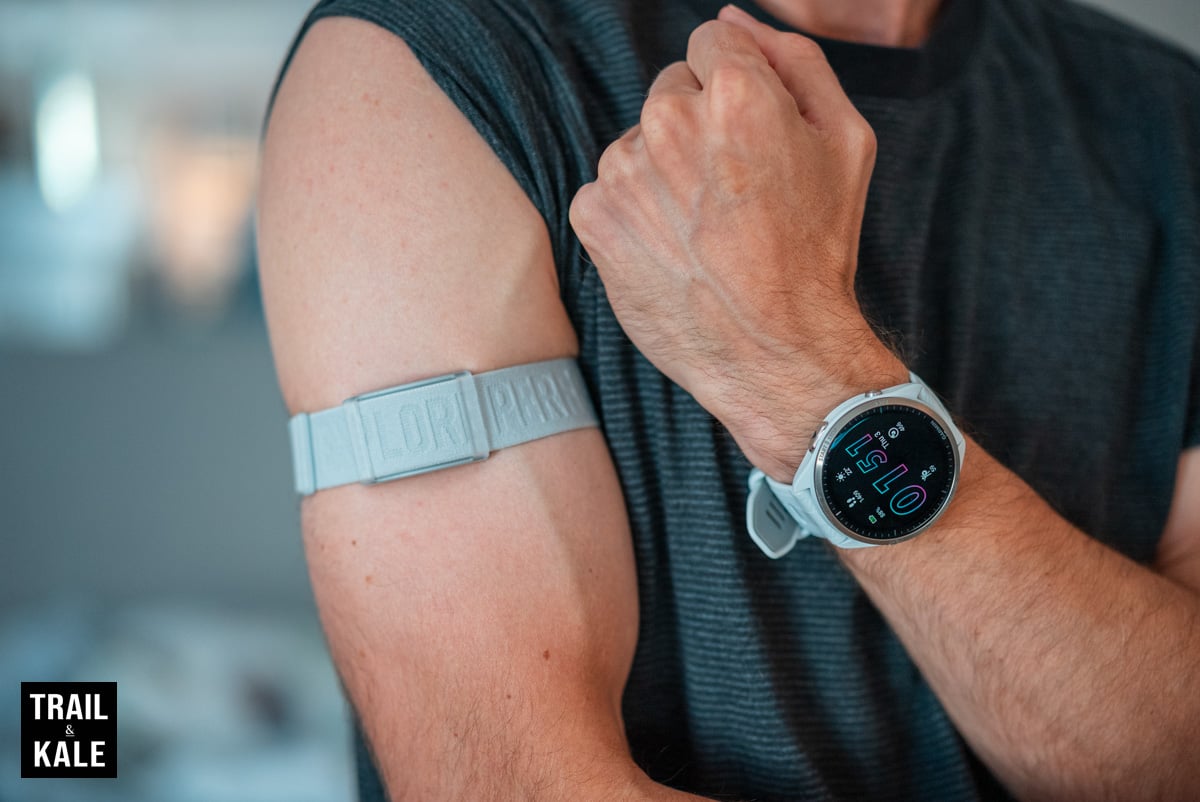 Enter the COROS Heart Rate Monitor; It's compact, fits snugly around your bicep, and promises to banish the inconsistencies of wrist-based tracking. But does it deliver the perfect blend of comfort and accuracy all while being convenient to use and worth the additional spend?
Is it worth investing in a dedicated heart rate monitor when your running watch can get the job done very well already? Well, as an experienced runner who's survived the discomfort of chest straps, I'd say, "it depends."
Let's dive deeper into this gadget and see if it's the answer we've all been waiting for.
The key specifications
Dimensions: 42.5 x 28.4 x 9.1mm
Weight (Sensor + Band): 0.7oz (19g)
Battery life: 38 hours in activity mode, 80 days in standby mode. Takes 2 hours to charge to full.
Optical Heart Rate Hardware: 5 LED lights with 4 photodetectors
Best worn on the Bicep for accurate readings
The most interesting features of the COROS Heart Rate Monitor, and why they matter
Whether or not a dedicated heart rate monitor is for you or not (more on that later), there's no denying that the COROS Heart Rate Monitor has certainly pushed some boundaries with this, their first dedicated HR monitor.
Here's a look at 4 of my favorite features, and why they matter when running.
It's comfortable, simple to adjust and easy to wear
One of the most standout features of the COROS Heart Rate Monitor for me is just how comfortable it is to wear, when compared to a chest strap that is.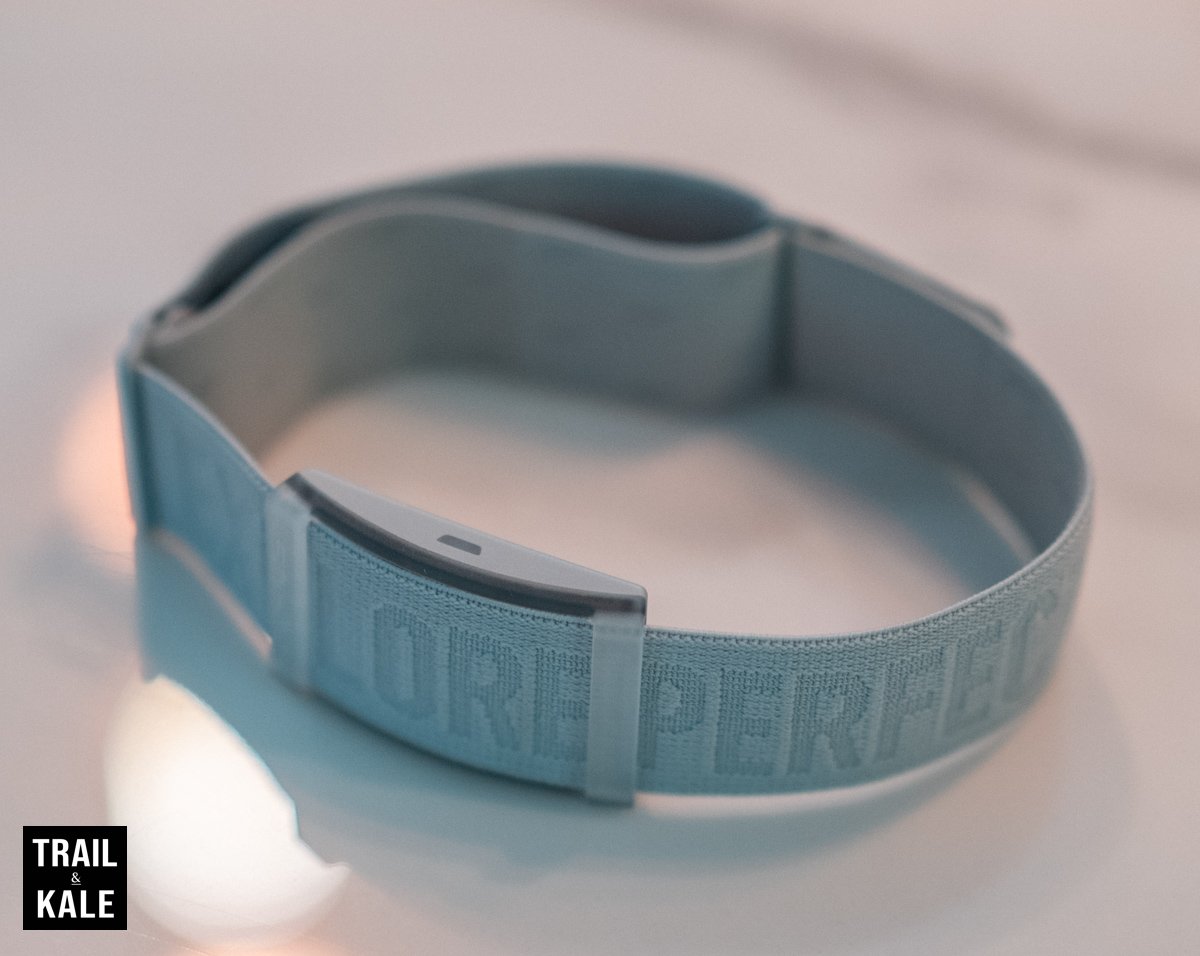 Designed to be worn on the bicep, it provides an alternative to those often uncomfortable chest strap monitors that many of us have reluctantly tolerated in the past. The soft fabric band lays flat around your arm and locks in place with a textured surface, ensuring it doesn't distract you during your run.
What's more, the low-profile design prevents snagging on clothes or gym equipment. This gives runners the convenience of forgetting they're even wearing a heart rate monitor, allowing for full concentration on the trail or splits ahead.
The optical sensor is very accurate thanks to the 5 LED lights with 4 photodetectors and of course the location in which it is worn (the bicep)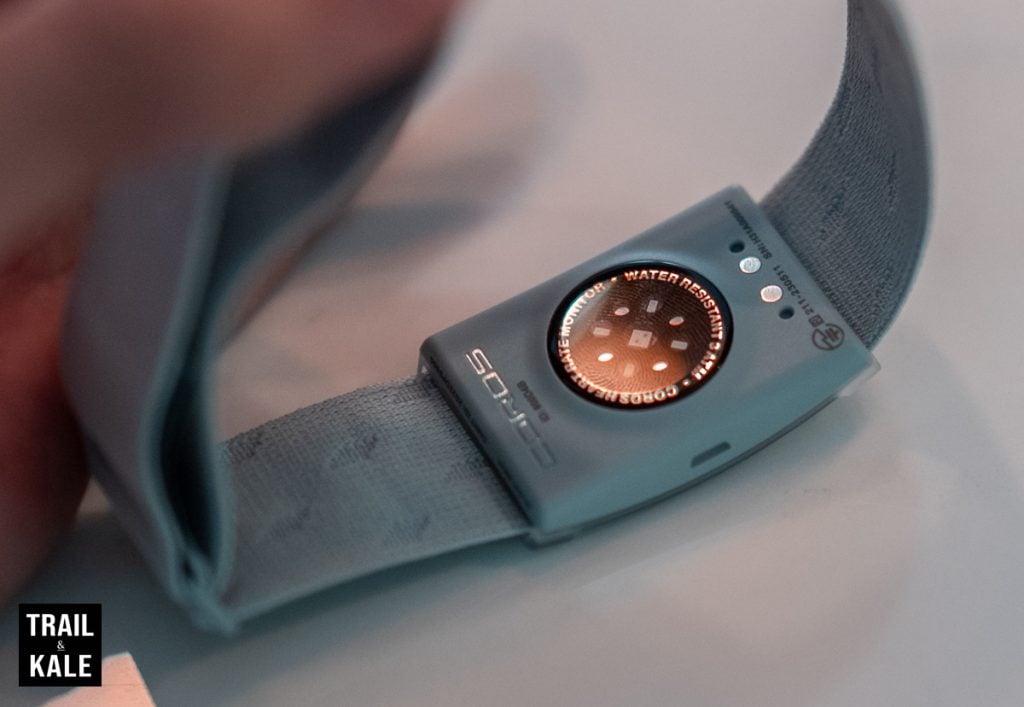 The heart of the COROS monitor is its latest generation multi-channel optical sensor, designed to provide accurate, reliable data on your heart rate. The optical sensor works by measuring blood flow in the capillaries beneath your skin.
While this can sometimes be challenging on the wrist (due to sweat, and skin color for example), the bicep location offers the sensor optimal blood flow, resulting in accuracy equivalent to that of a traditional chest strap.
With this level of precision, runners can trust the data they are seeing, and base their training adjustments on reliable information.
The battery will last longer than most ultramarathons depending on how extreme you are! 😉
When it comes to outdoor running tech, whether it's a running watch, cadence sensor, or a HR monitor like this one, battery life is a vital factor and the COROS Heart Rate Monitor shines in this department with up to 38 hours of continuous operation or an impressive 80 days in standby mode on a single charge.
This extended battery life ensures that runners don't have to worry about their heart rate monitor dying mid-run.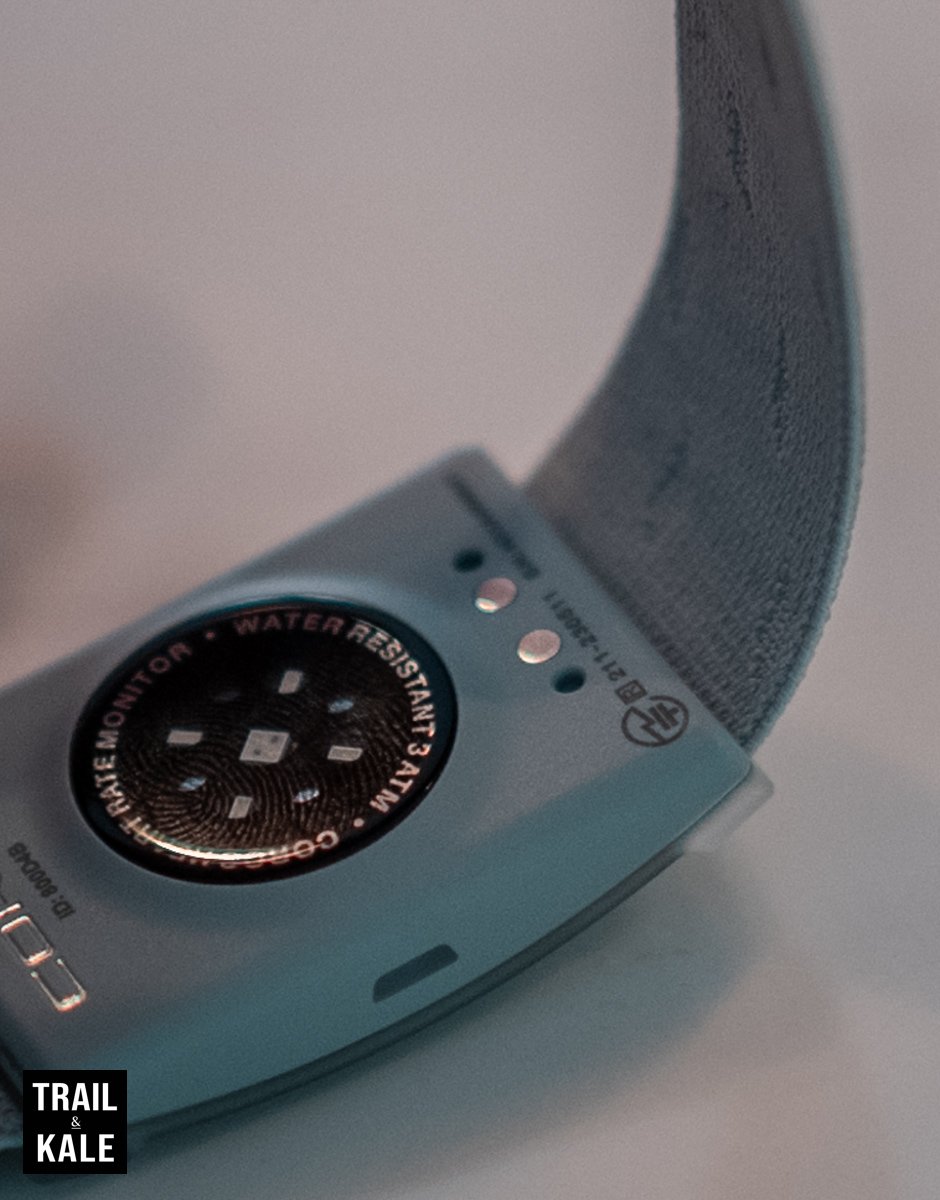 When it's time to recharge, the magnetic USB charging cable makes the process quick and straightforward although it can take up to 2 hours to charge it back up to full, so you will need to plan this ahead of your next run.
Oh and although the magnetic charger works well I do wish running watch manufacturers would adopt USB-C a bit faster so I can have fewer charging cables lying around.
Automatic wear detection is a nice touch
The COROS Heart Rate Monitor has a clever feature called 'automatic wear detection'. This feature automatically powers the monitor on and off based on when it's worn, effortlessly connecting to your paired devices each time you start a workout.
This is actually surprisingly useful and makes the process of grabbing the HR monitor and going for a run really seamless.
It's also great if you use other devices or gym machines that would benefit from a more accurate HR sensor like this one, think Peloton, or bicycle computer.
This is particularly beneficial for runners as it removes the need for manual pairing, saving precious time before a run. It also eliminates the risk of forgetting to switch your monitor on, ensuring every beat is counted from the moment you hit the road or trail.
Each of these features adds to the overall enjoyment of user experience, making the COROS Heart Rate Monitor an efficient and user-friendly device for runners seeking to monitor their heart rate accurately and comfortably without the added complication of a convoluted user setup.
My thoughts on wrist based heart rate monitoring VS a dedicated HR monitoring system for your chest or upper arm
Okay, so let's first address the big question, do you really need to pay for a dedicated heart rate monitor when your running watch likely already has one on it?
On the one hand a dedicated heart rate monitor will give you more accuracy when recording heart rate data, but how accurate does this data really have to be, and is it worth paying for it?
Before on-wrist heart rate monitors became synonymous with GPS running watches, I used to always wear a heart rate monitor around my chest, and I really hated it.
For one, my breathing always felt constricted especially when running at high intensities, and secondly if I was running an ultra marathon or marathon for that matter then the HR band would end up slipping down to my waist due to sweat and my body composition changing after running at a high intensity for more than 3 hours or so, and tightening it during a race would become a real annoyance.
This was one of those things I just had to live with because I valued the feedback of my current heart rate zones so much – it really helped me pace ultramarathons properly.
Then came the on-wrist monitors which were a real godsend, this meant that there is no longer any uncomfortable wearing of a dedicated heart rate monitor, plus I wouldn't have to worry about the monitor ever getting disconnected or having a bad connection with my watch.
Personally, I have never experienced any inaccuracies with on-wrist heart rate monitors,  this includes when using brands such as Garmin, Suunto, Apple watch, and Polar but I have always gone for the premium models which were of course more expensive.
In my experience most of the runners who report having inaccurate wrist based heart rate data comes down to how well secured the watch is on their wrist, how sweaty you get, and how quickly you swing your arms.
If your running watch is too loose then the sensors will inevitably move as you're running, especially as you swing your arms faster when running at higher intensities.
If your wrists get sweaty during a run your watch may also slide more, contributing to the potential inaccuracies in data but as long as you factor in the shortcomings then you shouldn't really have too many issues, I certainly haven't.
So if you were to ask me whether you really need a dedicated heart rate monitoring system  for running with and I would probably say "it depends".
Yes, you may get more accuracy but at the cost of having to pay for an extra piece of hardware, one which you will have to remember to charge and one which might have potential to disconnect from the watch it's Bluetooth connected to.
On wrist heart rate monitors don't have to worry about connection issues because they are a part of your watches hardware and not connected wirelessly.
I'm sure elite athletes will really appreciate the extra accurate data but for the everyday runner like myself, I'm going to stick with the heart rate monitor built into my Garmin Forerunner 965, for the convenience and sufficient data accuracy.
Is it worth buying?
If accuracy is what you're after, and you don't mind paying a little extra on top of your running watch, then yes it's totally worth buying at only $79.
However, this won't be for everyone, for the very reasons I outlined in my ramblings above. Many of you already have a very capable heart rate monitor built into your running watch, and if it's one of these premium running watches, then you're probably already getting very accurate HR data – I know I am, and I run with the Garmin Forerunner 965.
So for me it's not something I'll be using on every run, as I just don't really want another item of gear to take with me as I enjoy running as fast and light as possible.
I'd love to know your thoughts in the comments on whether or not dedicated heart rate monitors are worth having for your run training and racing.
---
COROS Heart Rate Monitor review summary (rating with pros and cons)
COROS Heart Rate Monitor review
PROS
Designed to be worn on the bicep, it offers a comfortable alternative to chest straps. The low-profile and soft fabric band ensures a snug fit without distraction or discomfort.
The use of 5 LED lights and 4 photodetectors in the bicep area results in high accuracy, equivalent to traditional chest straps.
With 38 hours in activity mode and 80 days in standby mode, it eliminates the worry of the device dying during a run.
Automatic wear detection automates the powering on/off process and connects to paired devices effortlessly, saving time and ensuring that every beat is counted.
At only $79, it's an accessible option for those seeking more accurate heart rate data.
CONS
Many modern running watches already include wrist-based heart rate monitors, which may be sufficiently accurate for most runners.
Although the battery life is robust, it takes up to 2 hours to charge fully, requiring careful planning ahead of runs.
The added accuracy might be more suited for elite athletes rather than everyday runners, especially those who prioritize convenience and fewer pieces of gear.
There might be potential disconnection issues if the Bluetooth connection decides to ever play up, compared to onboard wrist heart rate monitors that will never have this problem.
---
COROS Heart Rate Monitor Gallery