Viakix Sandals is an American family-owned business which focuses on offering high-quality yet affordable women's hiking and walking sandals. Viakix came to life when the founders wanted to be able to find attractive outdoor-ready womens sandals that came at a reasonable price. Not being able to find quality sandals at a less-than-premium price, they set about designing their own womens walking and hiking sandals, offering style, quality and affordability in one.
This Viakix review focuses on the Acadia Women's Hiking Sandals, which I have been wearing for light hiking and everyday adventures. The Acadias are one of Viakix's newer women's hiking sandals, the Acadia, which are designed to handle everything from hiking to watersports.
In this review I cover how the Viakix Acadia sandals perform, their fit, how comfortable they are, durability and style. We've also included a gallery of images of the sandals and me wearing them in action, and a short video review.
---
Viakix Acadia Review: Table of Contents
---
Viakix Review: Key Features of the Women's Acadia Hiking Sandals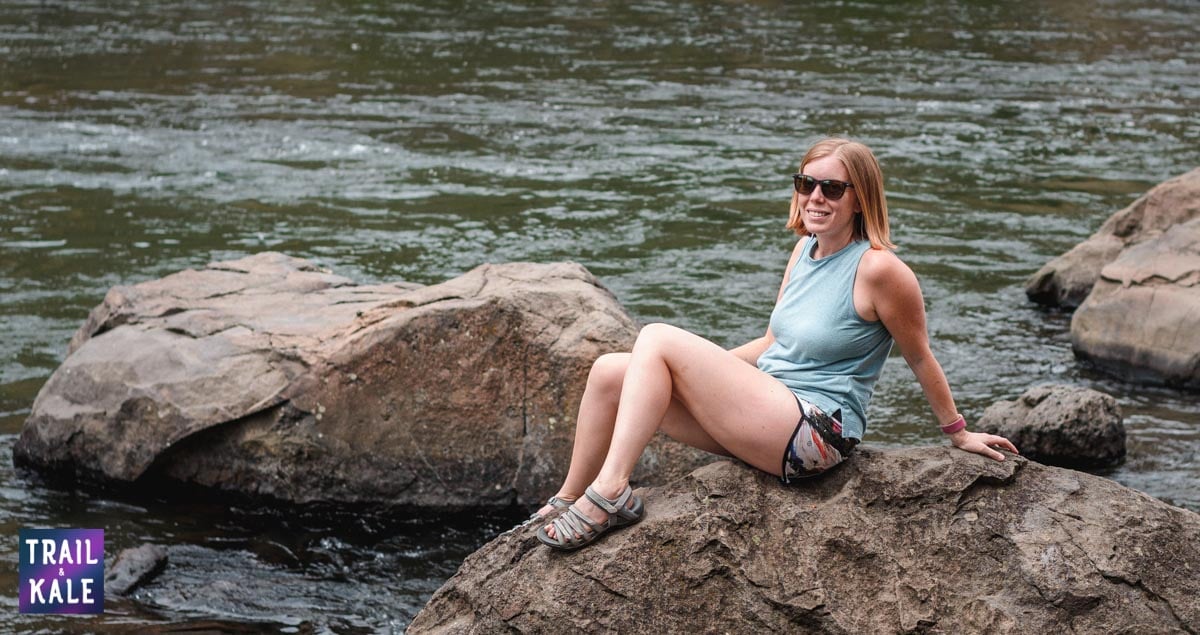 The first thing you notice about the Acadia hiking sandals is how easy they are to adjust to get a good fit for your feet. The Acadias have five adjustable hook-and-loop straps: three across the top of the foot, one around the front of the ankle and one around the achilles heel area.
As someone with shallow, but fairly wide feet, I can struggle to find shoes and sandals that fit across the top of my feet without leaving a gap and scope for lateral foot movement, however the adjustability of the Acadia sandals means that I am able to tighten the three straps over the top of the foot to get a good fit.
Another advantage of the hook-and-loop style is that the Acadias are quick to get on and off, and can be adjusted to loosen them as your feet swell and get hot throughout the day or during hikes and walks.
The Viakix Acadias feature a thick EVA foam midsole. This offers a firm, yet comfortable, footbed with some cushioning but nothing too squishy, which means they're responsive to walk in.
On the bottom of the sandals the sole has a tire-like tread, which has been durable to date and offers a good amount of traction when worn on light / moderate trails and dirt.
The Viakix Acadias are pretty light, which is great if you are looking for some women's hiking sandals you can take traveling without weighing you down. One of my US size 7 sandals weighs 8lbs.
The Acadias have an elegant rather than burly appearance (for hiking sandals!) and could easily be worn for everyday walking around, as well as hiking. This also means they aren't too bulky, which is another reason they would be great companions for traveling or perhaps backpacking, when you need a pair of sandals to change into once you're done with your hiking shoes or boots at the end of the day and around camp.
If you're researching Viakix walking sandals, rather than sandals designed to take hiking, then while the Acadias look elegant, you may want to also check out their Samara walking sandals, which are even more so, especially in the two-colored options they are currently offering.
---
What activities are the Viakix Acadia sandals best for?
Viakix designed the Acadias to be versatile women's sandals. So while they are described as hiking sandals, they can be used for a whole range of activities, including watersports. Due to the foam and webbing construction, these sandals drain and dry quickly, so you could wear them for stand-up paddleboarding, for example.
While I haven't worn them for any extended hiking activities yet, I have worn them walking on trails and they've stood up well, with good grip and no hot spots.
---
Viakix Acadia comfort and sizing
Comfort
The Viakix Acadias are very comfortable sandals for everyday wear. The firm but slightly cushioned footbed supports my feet well, and they're held in place comfortable without any movement inside the sandal, which is important because sandals that allow movement can create the risk of blisters.
Where the upper contacts your feet it's is very well padded/cushioned which feels very comfortable against my skin (see image above).
Sizing
The Acadias are available in full-sizes but not half-sizes. So when it comes sizing, Viakix recommend that if you are between sizes, you go down a size. I am normally a US 7.5, and sized down to a US 7.
While the US 7 size I have fits, and the length is spot on, the straps are almost on their tightest setting, so I definitely recommend sizing down rather than up. In an ideal world I could probably have sized down even more, but I suspect going down another full size would be too small.
As noted above, the adjustable straps mean that assuming the length of the sandals fits your feet, you have a lot of scope to adjust the straps to get a good fit on the rest of your foot.
As Viakix stands behind all of the sandals they sell, the also offer free returns for unworn sandals when returned within 30 days. So it's worth trying to size down if you are in between sizes and see if that works for you.
---
How to clean Viakix sandals
While no official guidance is offered for cleaning Viakix sandals, I've washed mine in a basin with some warm soapy water to get dirty out, and they've come up like new.
---
Viakix Sandals review summary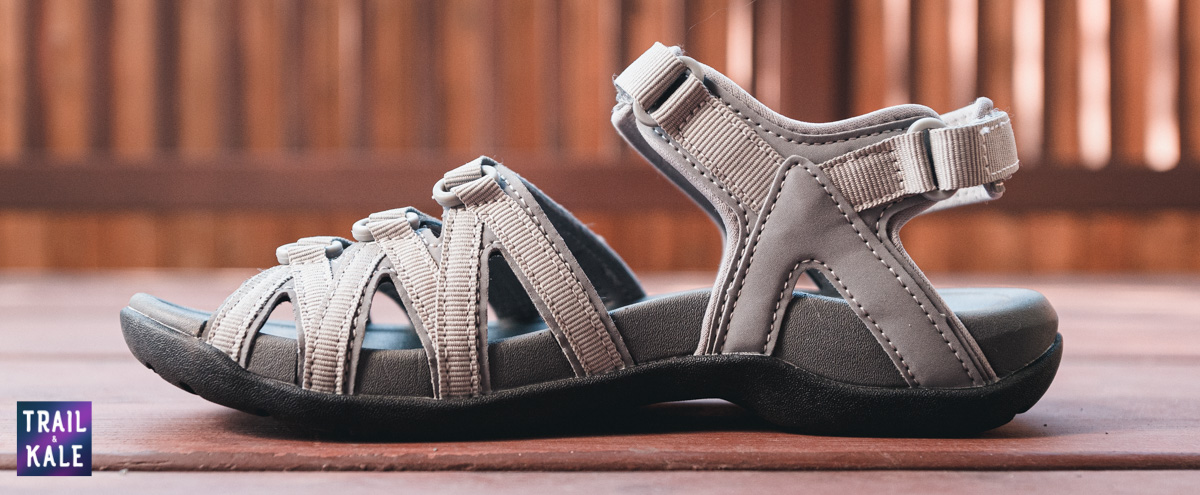 Viakix Review: Women's Acadia Hiking Sandals
PROS
Excellent value for money
Elegant, women-specific hiking sandals
Versatile 5-strap adjustment for custom fit
Lightweight and comfortable
CONS
Not available in half-sizes
The Acadia sandals are currently available in four colors, black, navy, light gray and cream, and Viakix.com offers free shipping in the US – they also ship to Canada.
Viakix also sell their footwear on Amazon:
Last Amazon price update was: 28th November 2023 6:32 pm
---
Viakix Sandals Video Review
---
Viakix Review: Acadia Women's Hiking Sandals Image Gallery