When it comes to long-distance trail running, it's hard to ignore the popularity of the Salomon S Lab Ultra series, albeit mostly in Europe, Salomon is fast gaining traction in North America too.
The latest version, the S Lab Ultra 3, has been tested by some of the best ultra-runners around, and it's clear that this shoe is all about delivering that coveted balance between performance and comfort over long distances and mixed terrains.
Compared to its predecessors and competing models, the Ultra 3 boasts a lighter construction with an emphasis on durability and breathability.
This is a shoe that deserves to be taken seriously among trail runners who run long-distance, technical mountain trails, and in this Salomon S Lab Ultra 3 review, you'll learn why.
The key specifications of the Salomon S Lab Ultra 3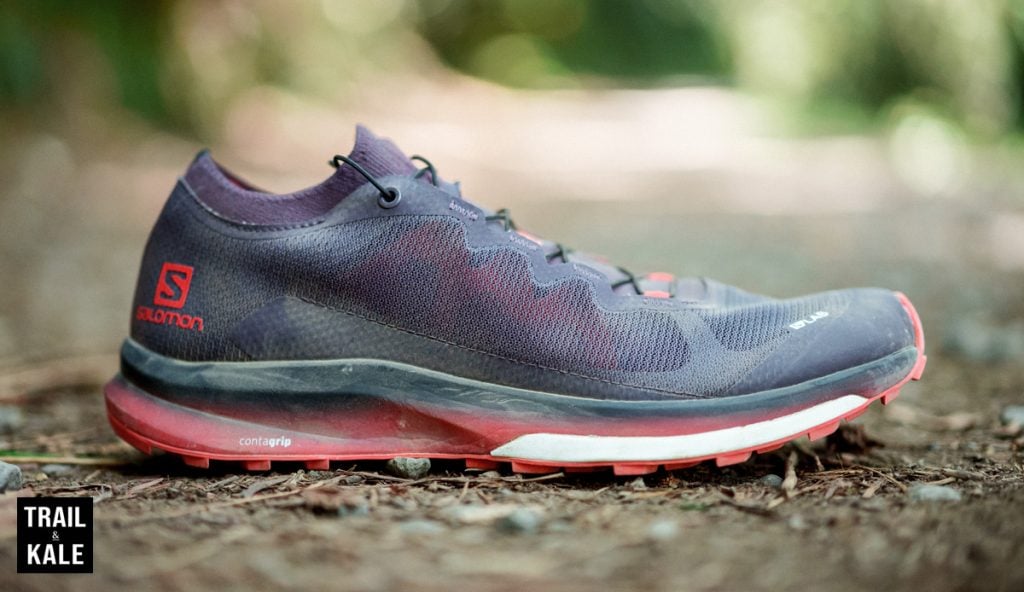 Price: $180 at salomon.com
Usage: Long-distance performance and comfort over mixed terrain
Weight: 10.9 oz (309g) for a size US(M)9 (my pair)
Drop: 8mm
Toe box and shoe width: medium
Stability: Neutral
Cushioning: Moderate, Salomon speak for medium/balanced cushioning
Salomon S Lab Ultra 3 sizing and fit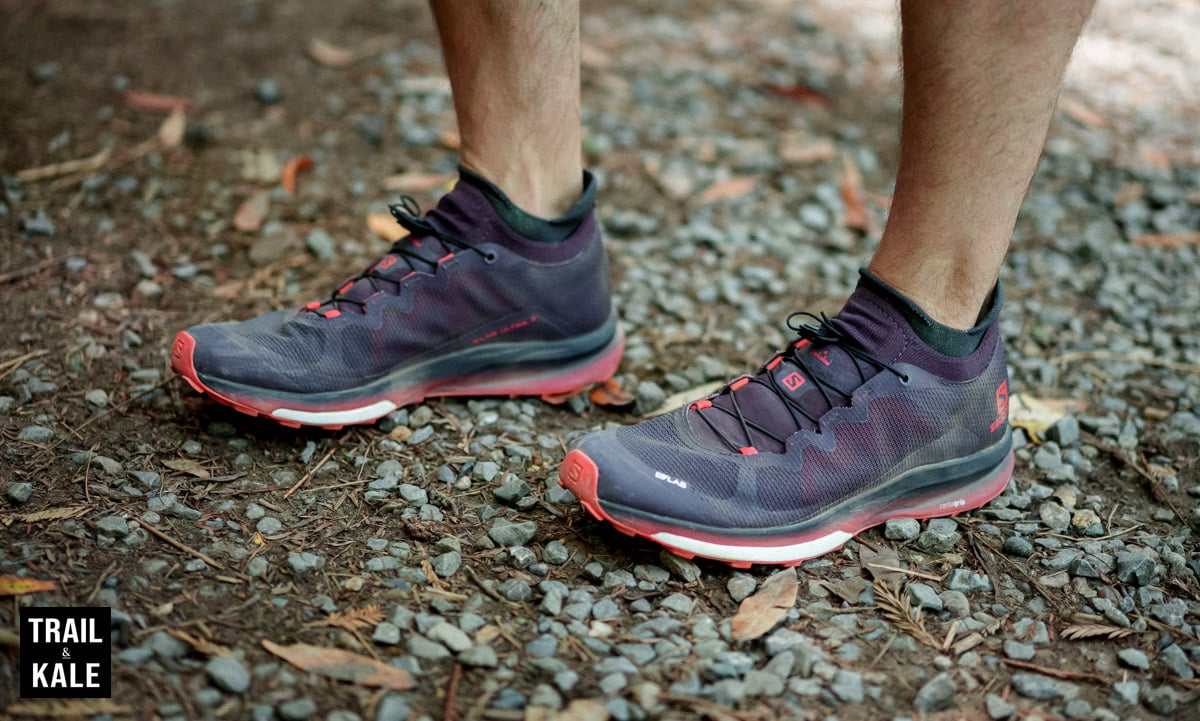 The S Lab Ultra 3 fits true to size, in line with the following popular running shoe brands: HOKA, On Running, Saucony, Nike Trail, and Altra.
So, I would recommend going with your usual size to ensure a snug, comfortable fit right out of the box.
Key features that I really like
1. The Contagrip Outsole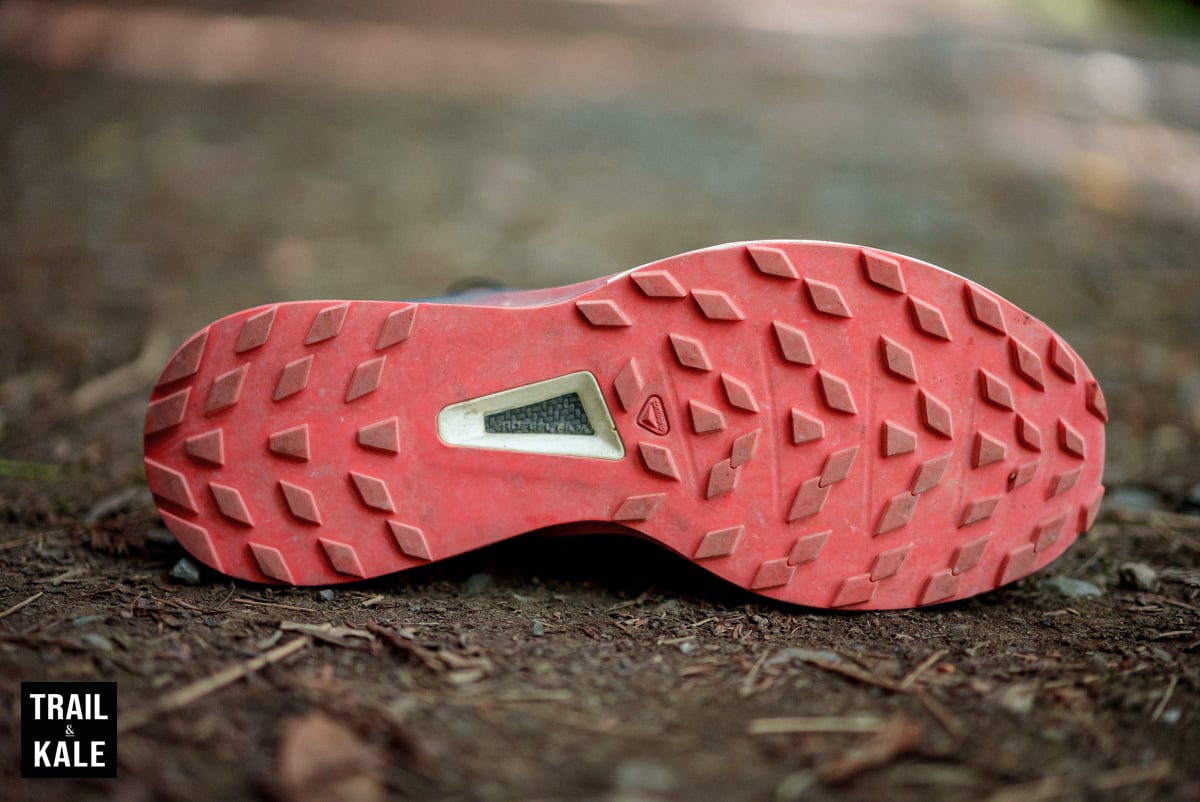 The Contagrip outsole is something Salomon should be incredibly proud of. It employs a very sticky rubber compound that ensures remarkable traction on both steep uphill and downhill gradients.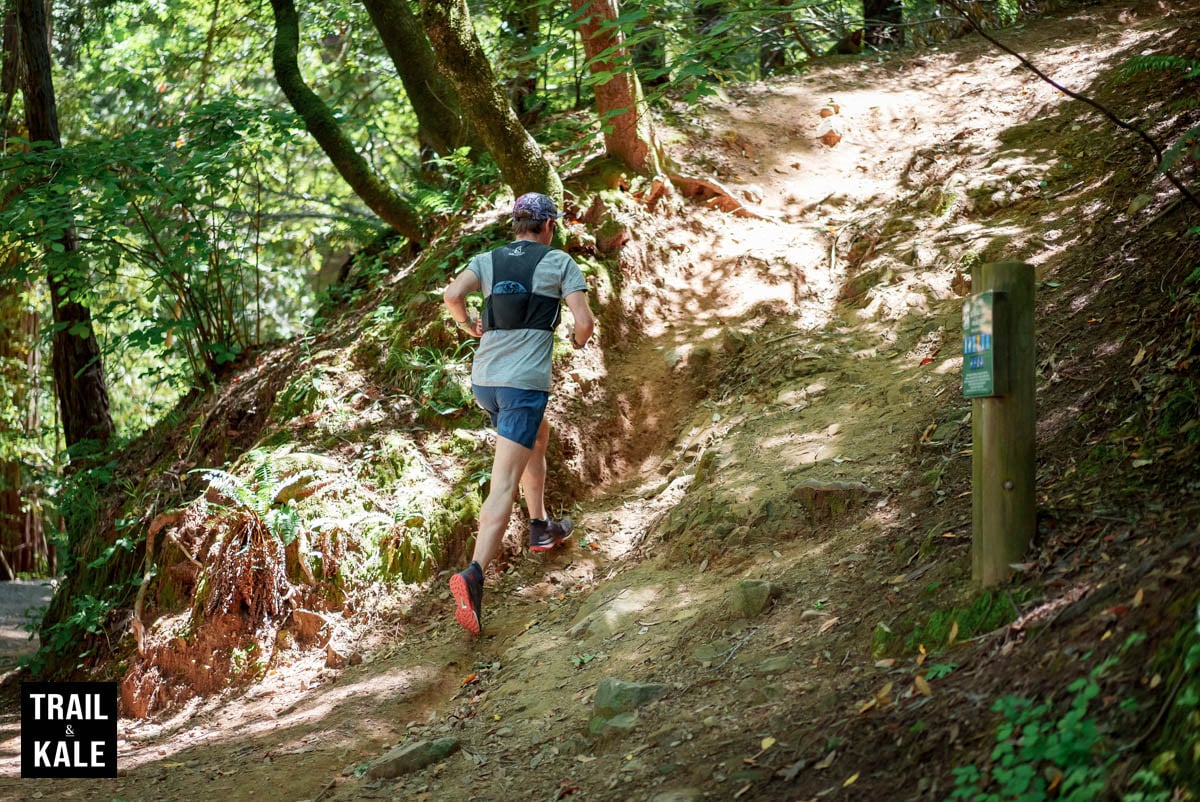 This phenomenal outsole digs into the dirt on those challenging ascents and prevents slipping on tricky descents.
Whether you're navigating rocky paths or bounding over tree roots, the S Lab Ultra 3 handles the trail with 'aplomb' (a big boy word I know, haha), thanks to the Contagrip outsole.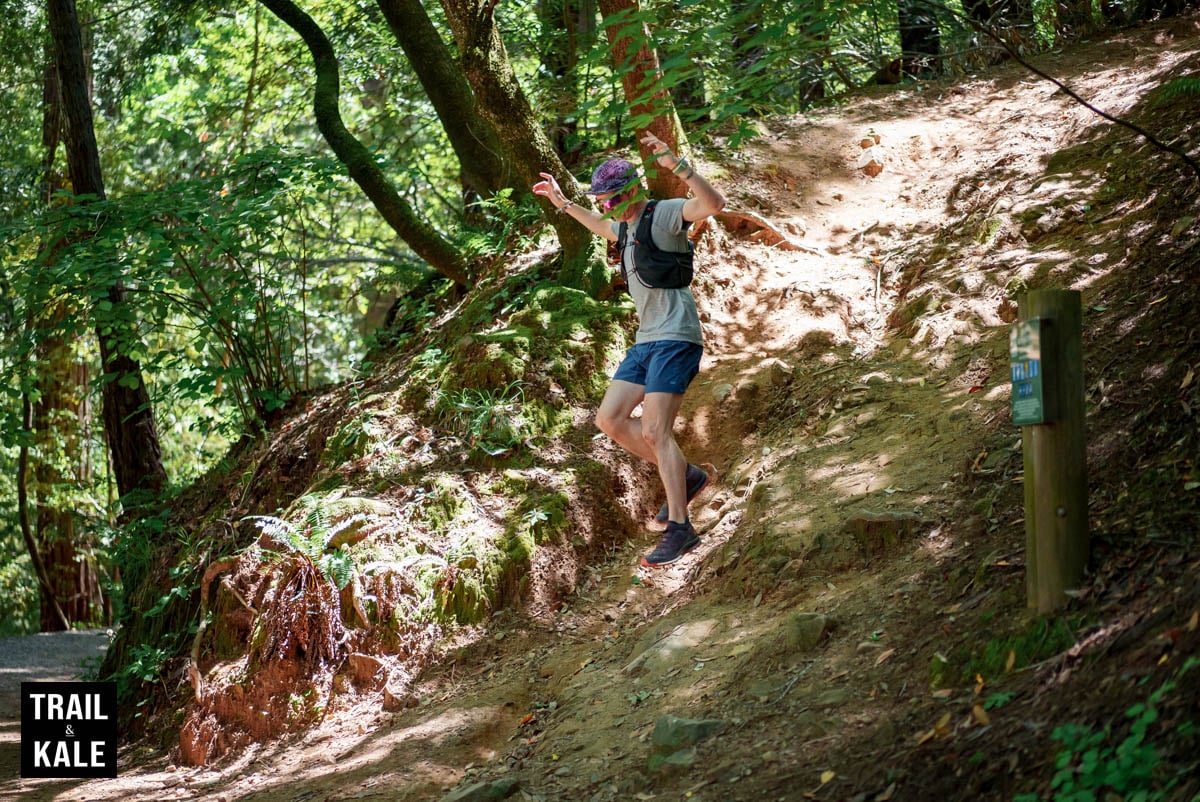 2. Quicklace System
'Quick', 'secure', and 'hassle-free' are the words that best describe the Quicklace system in the S Lab Ultra 3.
The design of the upper aids in making the Quicklace system very efficient and effective. A swift tug on the lace and you're ready to go (well, almost – more on that in a moment), providing a snug fit that stays put on the trails.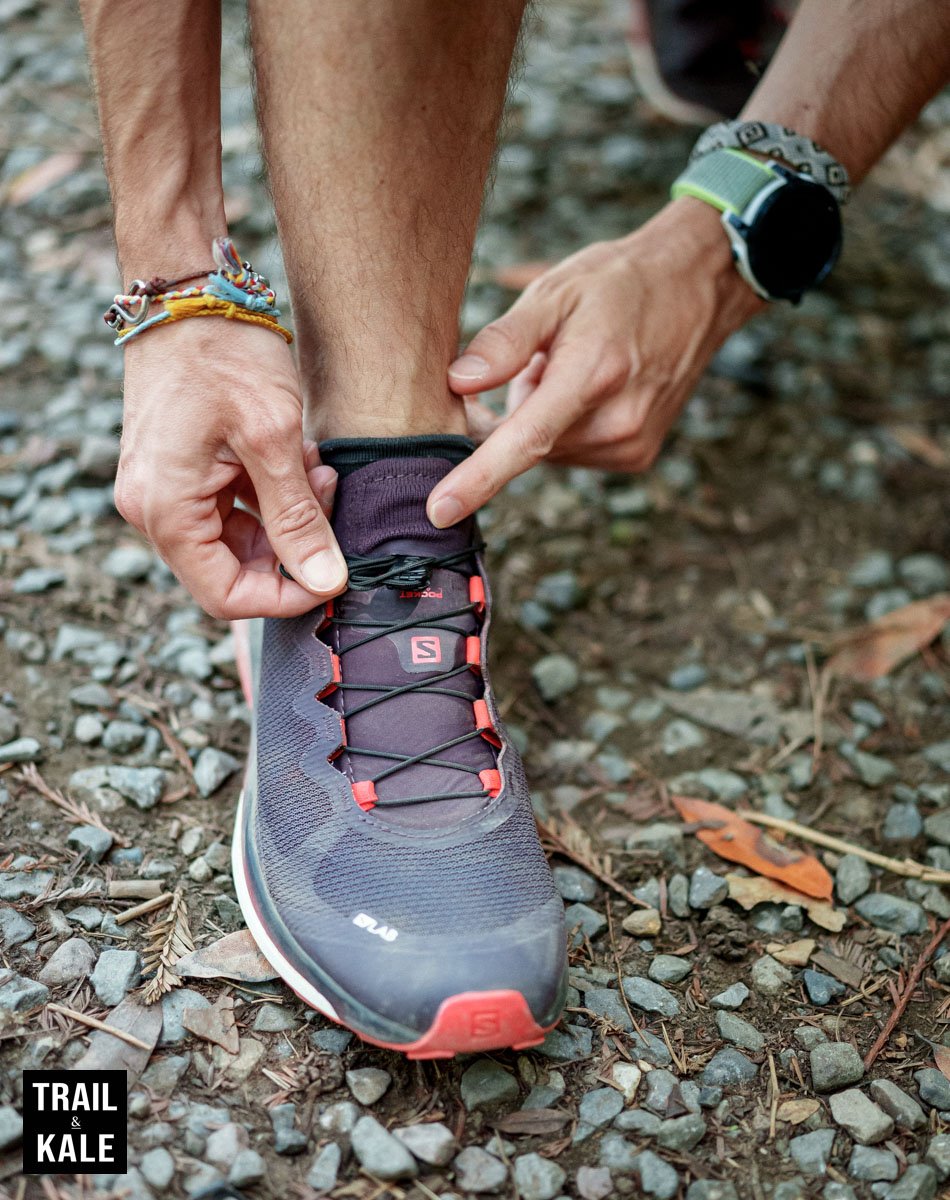 An area for improvement is the stow pocket for the excess lace, which is a bit elusive to find and open, but it's a small trade-off considering the convenience of the system overall.
3. Breathable, Water-Repellent Upper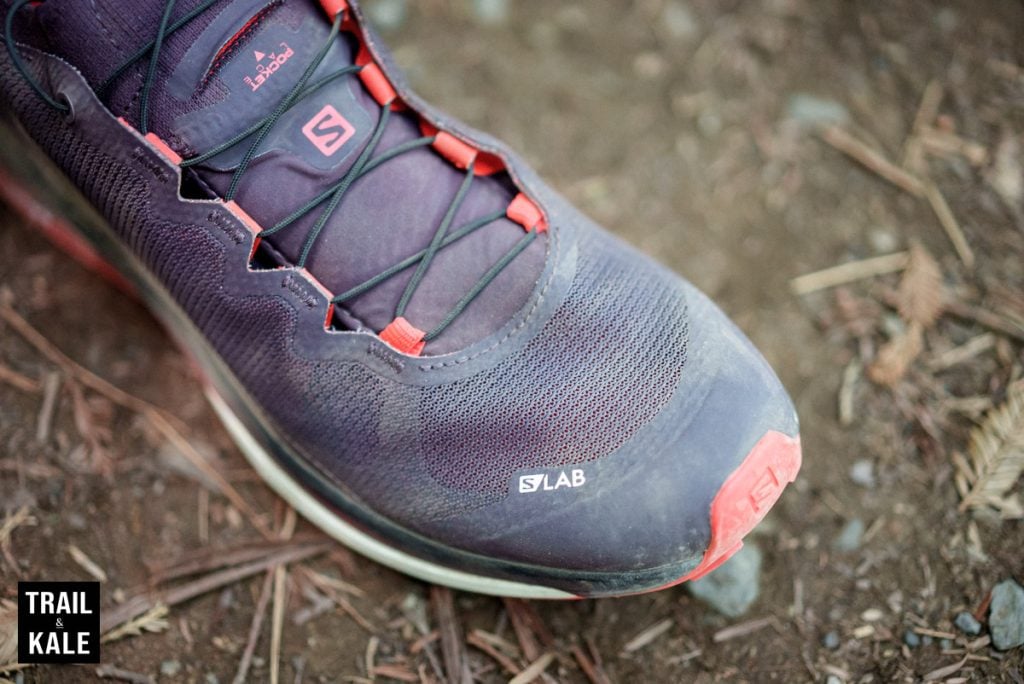 Comfort is king when it comes to long-distance trail running, and for me, the S Lab Ultra 3 delivers on that promise, albeit with a bit of a firmer ride than I may usually choose to go with.
The single-layer mesh upper is designed to wrap around your foot like a sock, delivering a secure yet unrestrictive fit.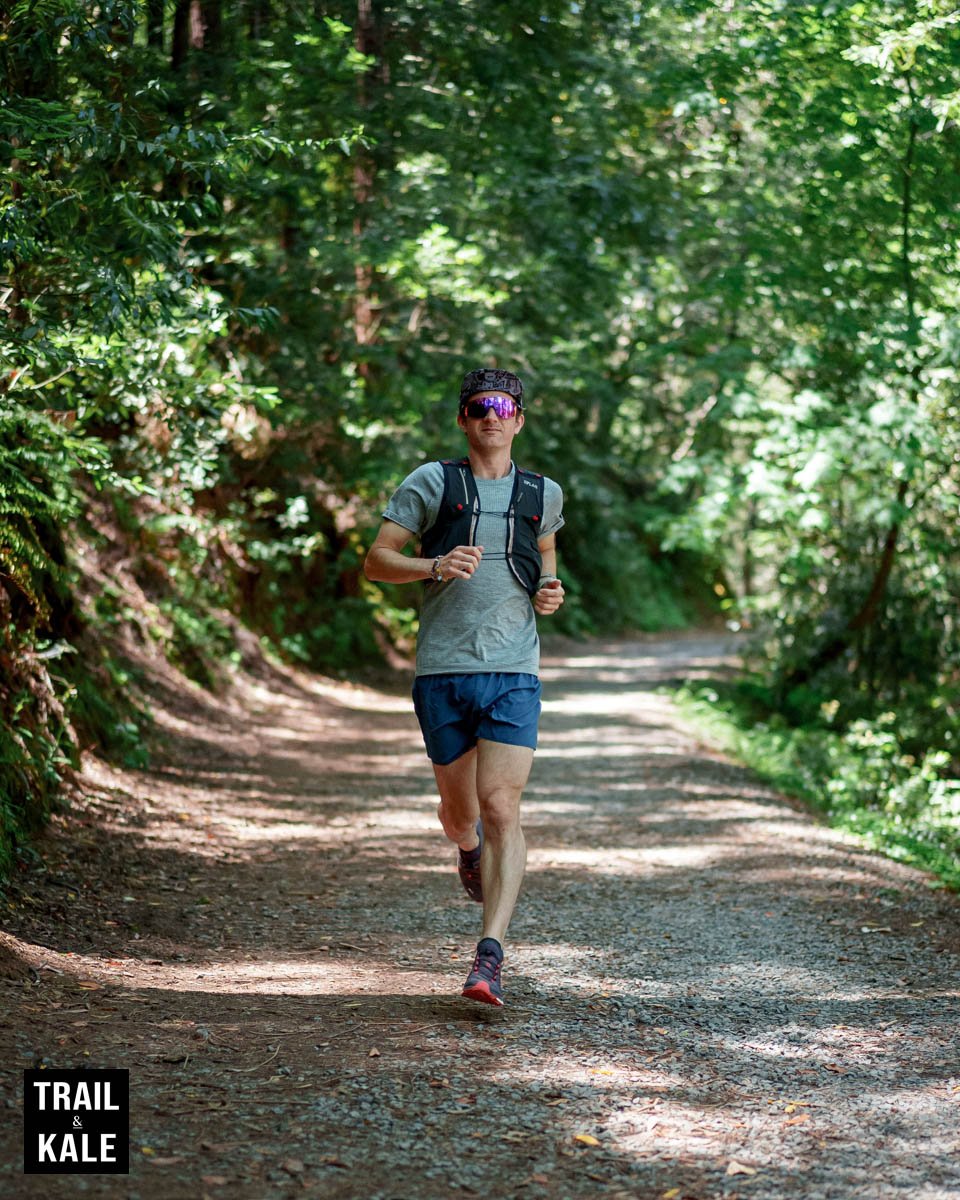 The mesh upper is also very breathable, ensuring your feet stay cool and dry even in hot conditions, like here in California.
Moreover, the water-repellent feature is a big bonus for those who encounter damp conditions or need to navigate through puddles or streams and don't want the extra weight and stiffness of a Gore-tex running shoe.
4. There's a lot more to love about these running shoes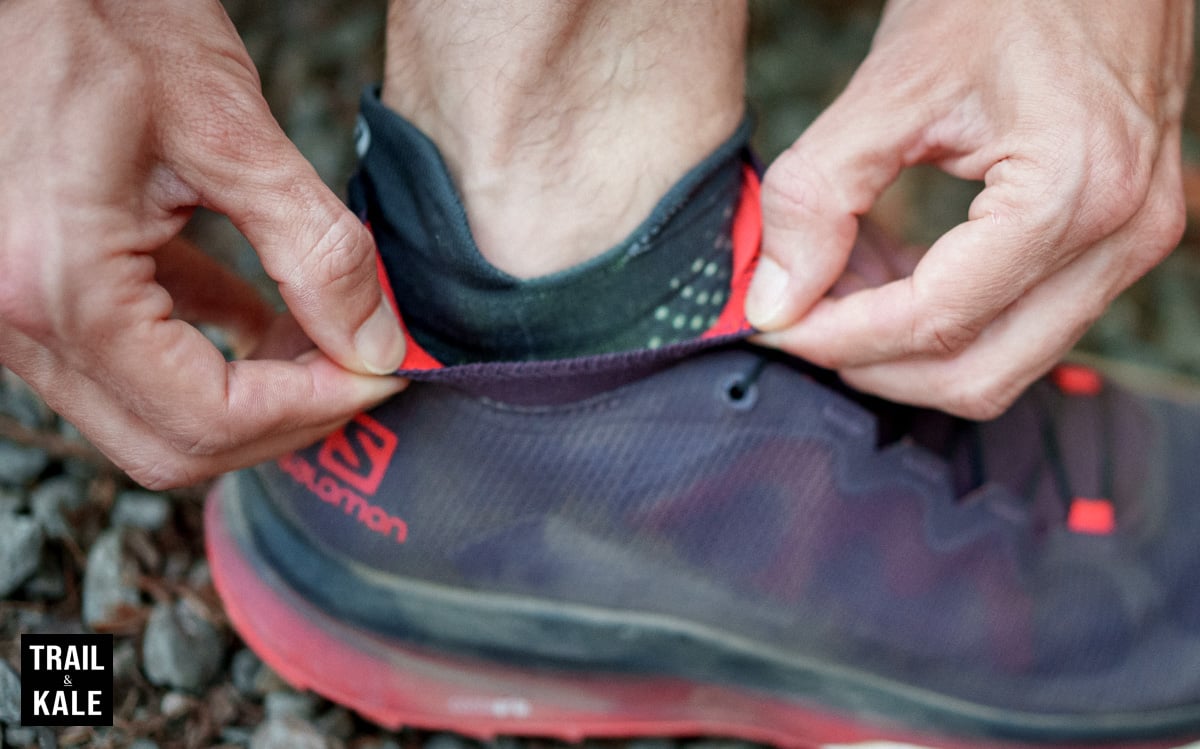 The S Lab Ultra 3 has a built-in gaiter around the heel area, contributing to its unique sock-like fit. This stretchy collar around your ankles keeps trail debris out of your shoes – it's smart AND EFFECTIVE.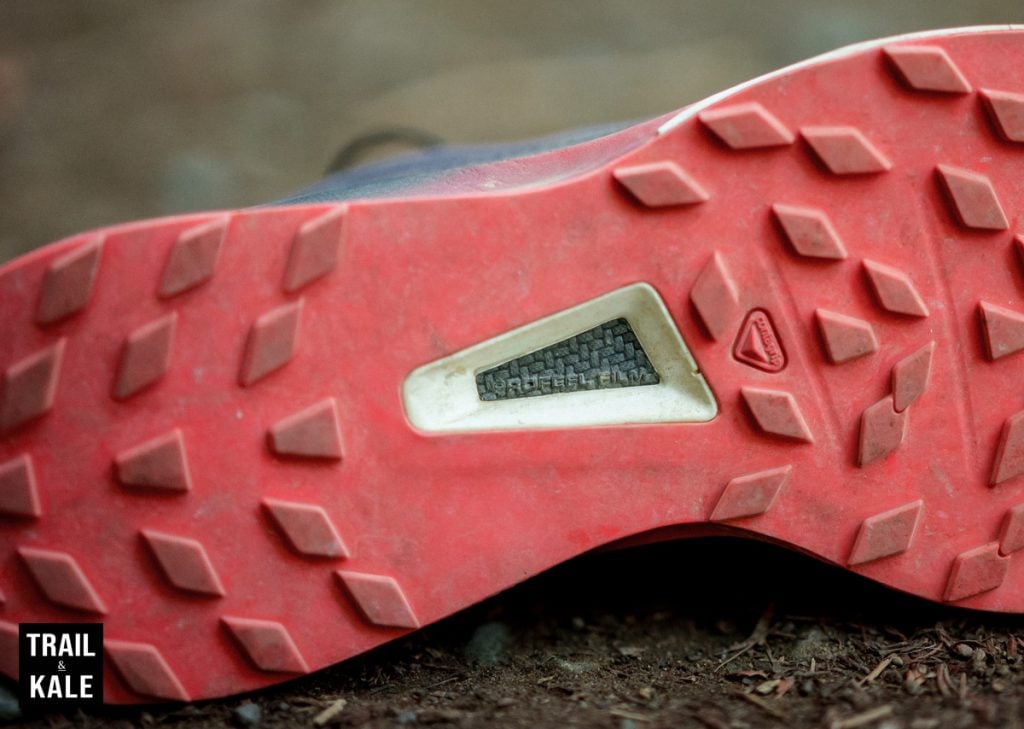 The ProFeel Film, akin to a carbon fiber plate, provides excellent responsiveness and propulsion, aiding in maintaining a rapid speed and efficient cadence.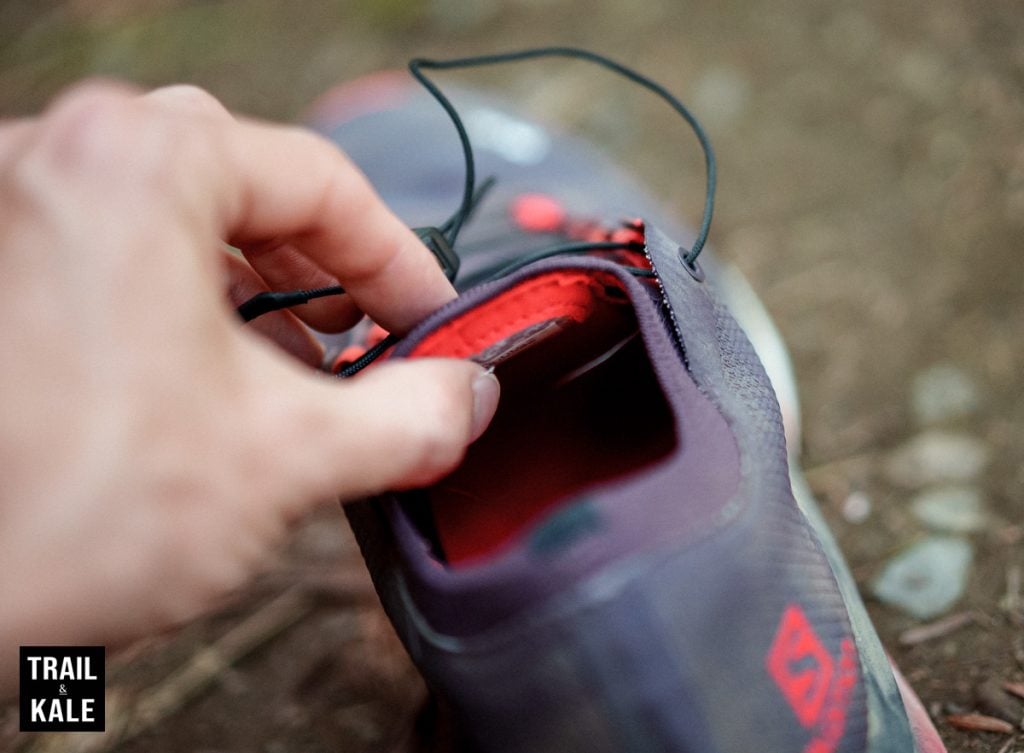 Then there's the padded tongue, which sits under the stow pocket, and adds an extra layer of comfort, especially when the laces are secured tightly.
All these features come together to create a shoe that offers great comfort, performance, and a very enjoyable running experience.
Salomon is also a brand that's committed to sustainability, which is a very important responsibility that some running shoe manufacturers like Salomon are beginning to be more conscious of.
The Features That I Don't Like
These are really just caveats to some of the features that I do really like about the S Lab Ultra 3 because I also mention these features in the section about things I really like about them.
While the Contagrip outsole provides fantastic grip and performance, its durability leaves a bit to be desired. However, it's important to note that this is often the trade-off for a high-performance outsole.
Although I do really like the Quicklace system as a whole, the stow pocket for excess lacing can be tricky to locate and open.
There's a little less cushioning in the midsole, than I would personally prefer but runners wanting a closer ground-feel will certainly enjoy the ride.
This isn't a deal-breaker, but it can be a minor inconvenience and does slightly contradict the "Quick" in Quicklace.
How do they compare to other great trail running shoes in a similar class?
Salomon S Lab Ultra 3 vs. HOKA Speedgoat 5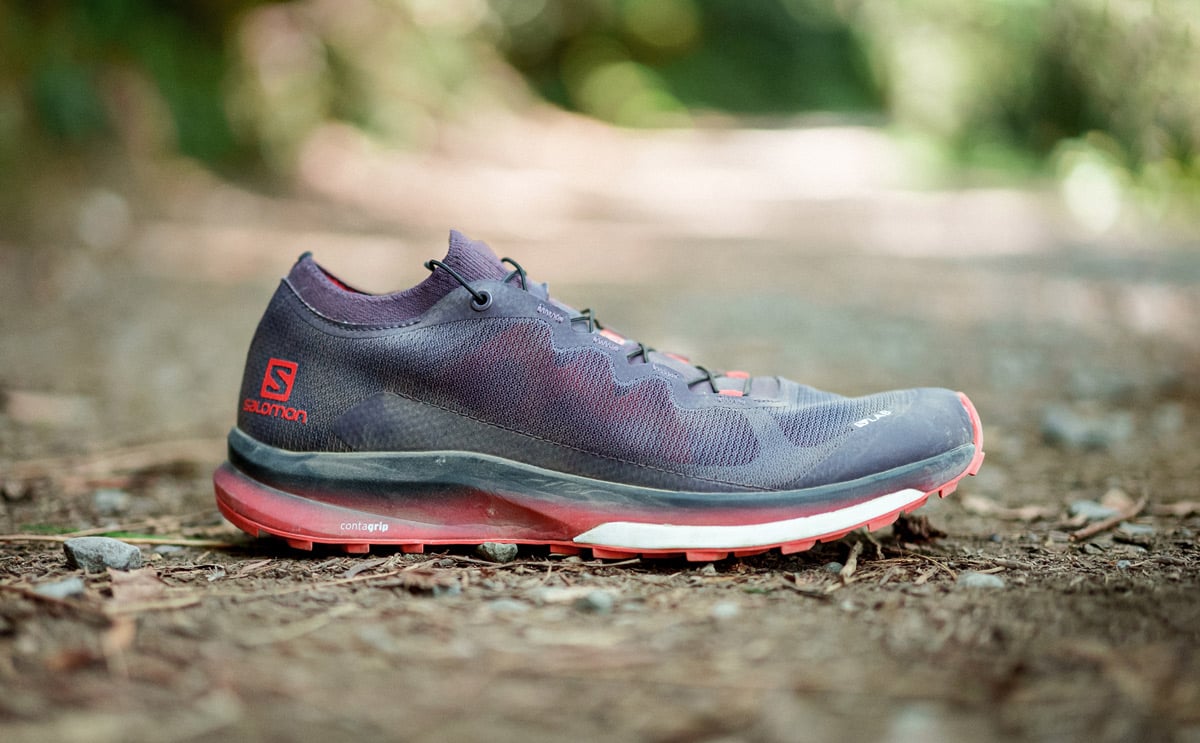 One similar trail running shoe right now would be the HOKA Speedgoat 5, another do-it-all trail running shoe designed to be able to go on any terrain, over long distances.
I recently awarded it an Editor's Choice Award for its excellence, and it ranks very highly on our Best Trail Running Shoes Buyer's Guide and in the number 1 spot on our Best HOKA Running Shoes Buyer's Guide (trail shoe section).
The Speedgoat 5's balance between cushioning and responsiveness in the midsole is the perfect sweet spot for me, but I know that runners who prefer a firmer right may prefer the S Lab Ultra 3, HOKA Mafate Speed 4 or On Cloudultra 2.
Salomon S Lab Ultra 3 vs. On Cloudultra 2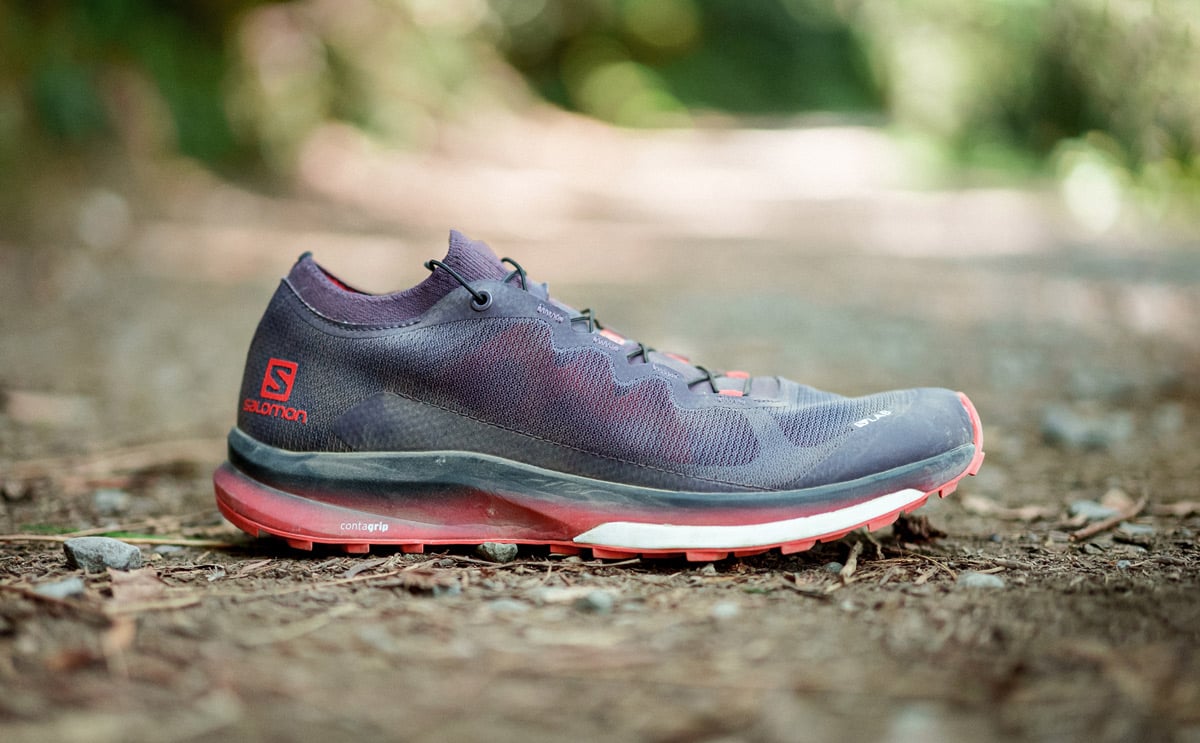 Another great contender or alternative to the S Lab Ultra 3 is the On Cloudultra 2, a trail running shoe that offers excellent cushioning for long runs on hard terrain and fast running downhill.
The outsole and new tread is a huge improvement over the Cloudventure, and they climb very well too. Some other notable features include their sock-like fit (not dissimilar to the upper on the S Lab Ultra 3), which secures your feet really well for a controlled ride.
They are also very durable and I like the FlipRelease lock to quickly give your feet extra wiggle room when you need it mid-run.
Are they worth your hard-earned money?
In short, YES – for $180 at salomon.com, the Salomon S Lab Ultra 3 is a fantastic choice for intermediate to experienced runners who want to increase their mileage without sacrificing speed.
The shoes offer a firm and responsive ride, perform very well on technical terrain, and excel in performance and comfort when running long distances.
The Salomon S Lab Ultra 3 trail running shoes are a fantastic choice for serious trail runners looking for a reliable and high-performing shoe that can tackle a variety of terrains and weather conditions.
---
Salomon S Lab Ultra 3 review summary
Salomon S Lab Ultra 3 review
PROS
Excellent grip and traction on various terrains
Quicklace system for easy adjustments
Breathable and water-repellent upper
Comfortable right out of the box
Fits true to size
CONS
Tricky stow pocket for excess lacing
Contagrip outsole may wear down faster due to sticky rubber compound (not a criticism of quality, highly effective, sticky rubber just does wear down faster than less expensive materials)
S Lab Ultra 3 Image Gallery