Welcome to the Trail & Kale guide to the best women's lululemon running shorts.
I've been running in and reviewing lululemon women's running shorts, tights, tops and other running apparel for more than 10 years (and their running shoes since launch in 2022), so in this post I'm sharing my guide to the best lululemon shorts that are designed for running in, to help you choose the right pair for you.
Similar to lululemon's women's running leggings, the brand offers several different running shorts collections, as well as limited edition styles and color options.
With all these choices, it's important to understand the key features of each style of short, as well as the fit options you'll need to choose from, so you can get a pair that you love and fits you comfortably when you run.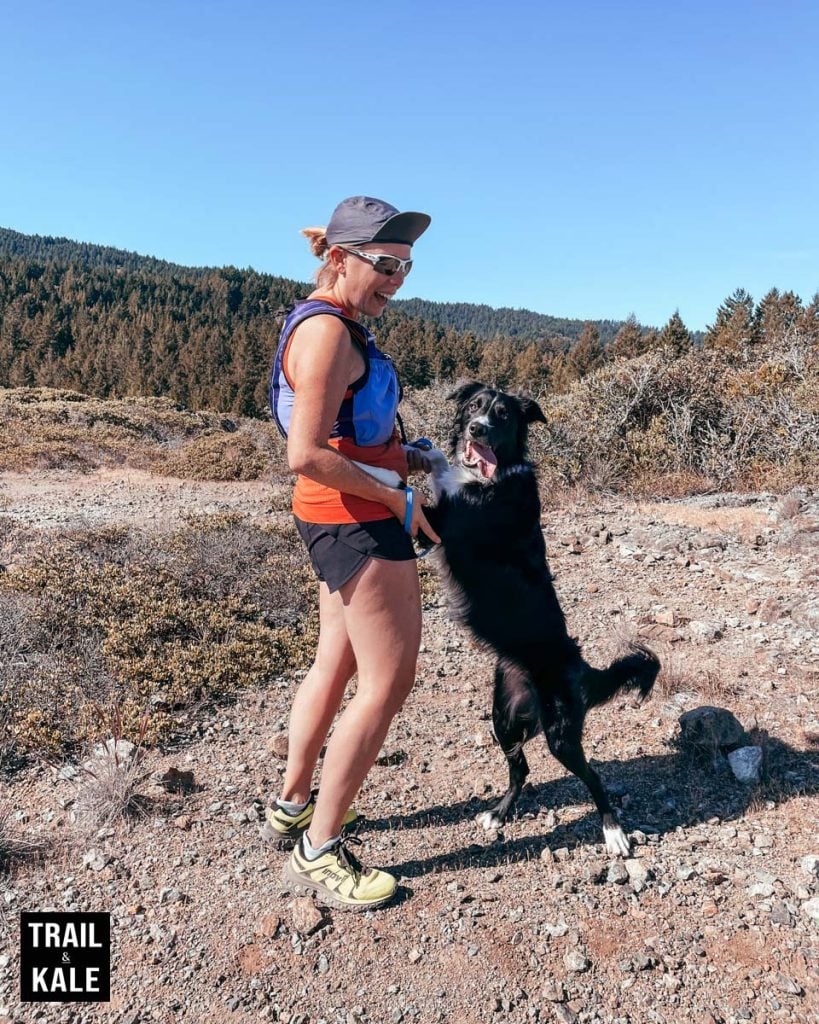 ---
What's so great about lululemon's women's running shorts
Whether you're new to running or are an experienced marathon runner, you'll already have learned that not all running shorts are created equally, especially when it comes to women's running shorts that need to fit our bodies, keep us comfortable and dry, and stay put as we run.
Here are the reasons why lululemon's women's running shorts are so popular.
The inseam length and waist 'rise' options
Each style of their most popular running shorts comes in more than one length, and more than one waist rise – meaning how far up on your waist the shorts sit.
This means that depending on your personal preference and body shape, you can choose a cut that will suit you best.
So if you want very short, minimal shorts that sit low down near your hip bones, you can choose a 2.5 inch long, low-rise pair of running shorts.
Equally, if (like me) you want more coverage between the tops of your thighs and up towards (or over) your belly button, then you can opt for a 4 inch long, high rise short.
The stretch-fit, sweat-wicking material
A must-have for any item of running apparel (the same goes for tops, vests and running tights), the material used to make these shorts has 4-way stretch, wicks sweat and dries quickly, helping keep you comfortable and dry as you run.
The all-important liner
Should you wear underwear underneath your running shorts?
The answer to this question is pretty much – NEVER, and there's no need to even ask the question when you have a pair of lululemon running shorts because they come with a specially designed built-in liner.
Zippered pockets
Well-located zip pockets on the side or back of the waistband are handy for small essentials such as your key.
Thoughtful seams and construction
No running shorts should have seams in places that can rub as you put them through thousands of paces.
Continuous drawcord
It's this kind of attention to detail that can make a difference.
A continuous drawcord means you don't lose one end inside the shorts' waistband when you put them in the wash!
Color and pattern options
Like with all other lululemon running apparel (such as lululemon's women's running tights), their shorts come in a range of colors from classic blacks and greys to the brightest of blues, pinks, yellows and greens, as well as limited edition patterns.
---
What are the best lululemon running shorts for women?
These are the best running shorts from lululemon (for women):
Here are the key features and differences between these three styles of women's lululemon running shorts.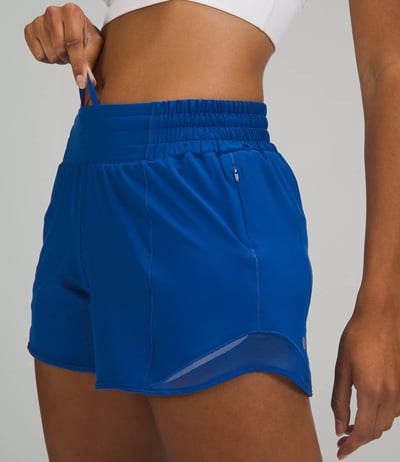 1. Hotty Hot Lined Women's Running Shorts ($68+)
Available in High or low rise waist, and 4 or 2.5 inch length.
The Hotty Hot lined shorts are lululemon's most popular women's running shorts, and my top pick when it comes to selecting the best lululemon shorts for hot summer runs.
These shorts find the perfect balance between a stay-put fit that's comfortable. They're made with lululemon's lightweight Swift fabric (which has plenty of stretch to allow your legs and glutes to move freely), they don't ride up (or work their way down), and still provide plenty of airy ventilation to help keep you cool as you run in warmer weather.
The liner provides good coverage and, like other lululemon running shorts on this list, means you shouldn't need to wear additional underwear when you run in these.
There are also small reflective details, most noticeably the reflective strip on the front of the thigh, as pictured above.
I've found these shorts fit true to size, however, based on some of the product reviews on lululemon's website you may want to consider sizing up.
2. Speed Up Lined Women's Running Shorts ($68)
Available in high, mid, and low rise waist, and 4 or 2.5 inch length.
The Speed Up lined shorts are made using the same fabric as the Hotty Hot shorts, but provide a more body-hugging fit.
I'm a massive fan of lululemon's Speed Up shorts for several reasons:
The wide, soft waistband provides a flattering fit and silhouette. My personal choice of waistband height is the high rise option, which stays put, provides light support (but not compression), extra coverage and doesn't roll or slide down as I run.
The 'Swift' lightweight fabric used to make these shorts has four-way stretch, is quick drying and sweat-wicking – all essentials for a comfortable pair of running shorts. This also makes them great for hiking and activities such as stand-up paddleboarding.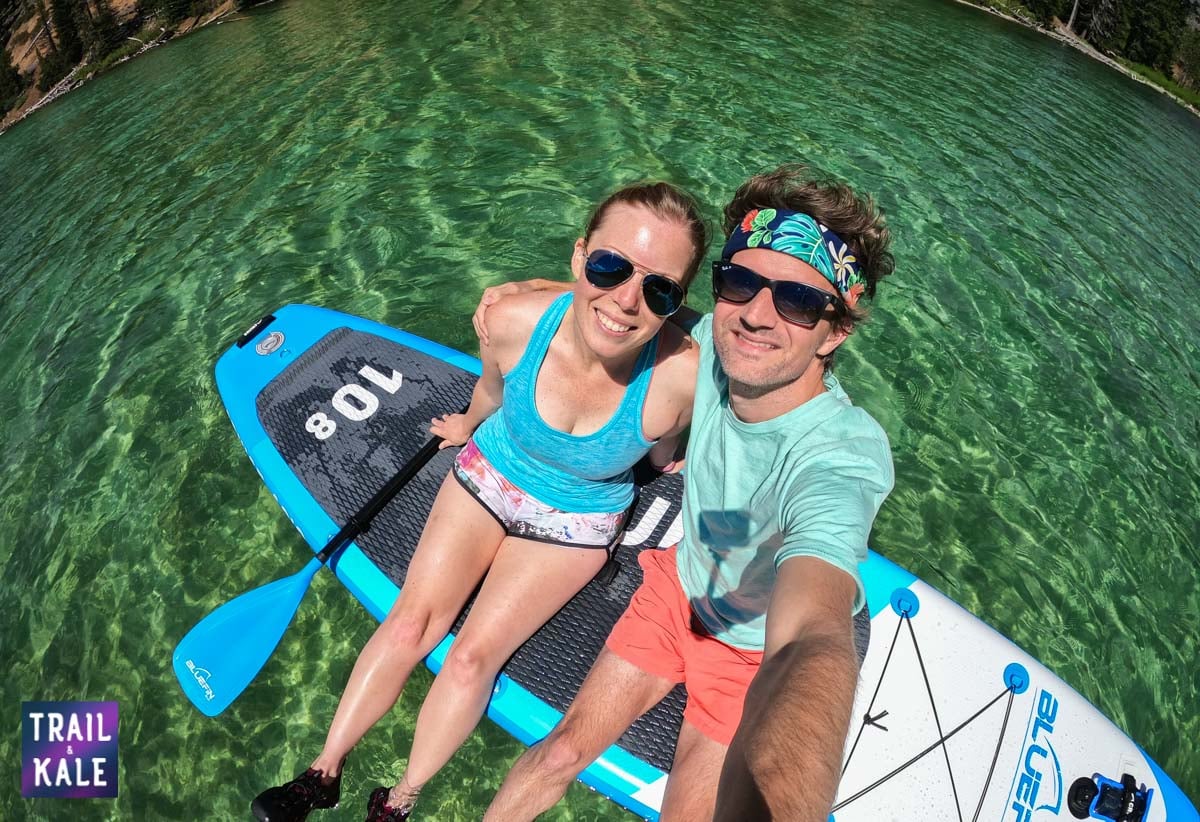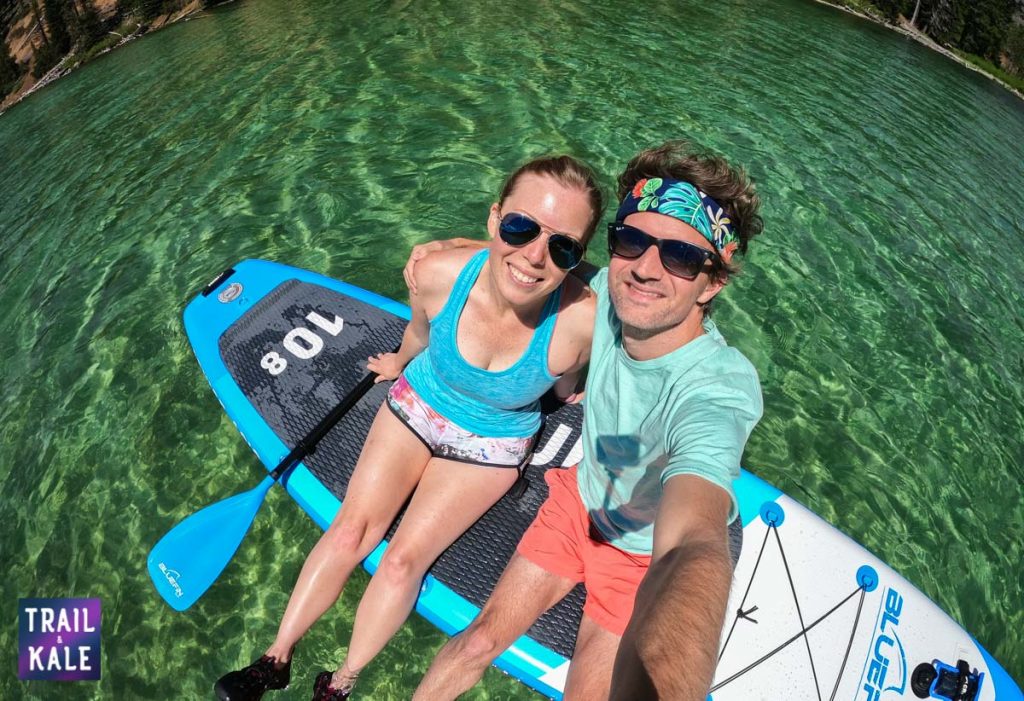 Like the Hotty Hot shorts, the liner provides good coverage and is very comfortable even on the longest warm weather runs.
As well as the 4-way stretch, there's a flattering split seam at the sides, but it's stitched so it doesn't flap open and expose too much of your hip.
I prefer these shorts with the 4-inch length, high rise waist, and the brightest colors available (or classic black!). As I'm between sizes I size up for a more comfortable fit.
I've worn a pair of these for everything from easy short training runs to all-day ultramarathon trail races and they still look like new after everything I've put them through!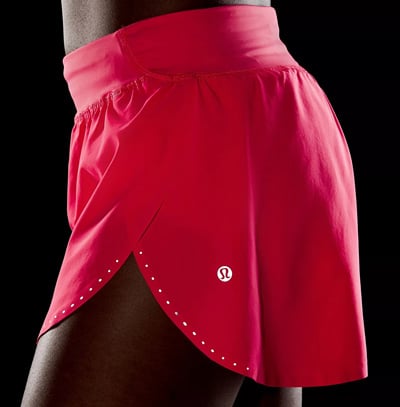 3. Fast and Free Women's Running Shorts ($78)
Available with a high-rise waist and either 3 or 2 inch length.
As the name suggests, lululemon's women's Fast and Free running shorts allow for plenty of freedom of movement and ventilation as you run.
They're a great choice if you essentially want to feel like you're running in nothing at all!
These split shorts have long overlapping splits at each side, which provide plenty of ventilation and space for your legs to move, although with this feature and the shorter length options some may find them more revealing than they're used to.
These shorts also feature a lining, so no underwear is needed, as well as thoughtful reflective detail on the overlapping split area.
---
Other women's lululemon running shorts
lululemon also sells other styles of women's shorts that are great for running in, some of which are limited edition.
The Wunder Train Short ($64+) is another option to consider if you like the close-fitting feeling of wearing running tights but want that in a pair of shorts instead.
They're available in 4, 6 and 8 inch lengths and feature grippers on the hems to prevent them from riding up. You also have options with and without side pockets.
Plus, of course, like the leggings, they pass the 'squat test' and are great for other gym workouts and training you may enjoy in addition to running!
They're also a good choice if you want to wear biker shorts that cover more of your thighs than the options above, or if you experience inner-thigh chafing when you run in shorter shorts. I like to wear mine on very hot, humid days for this reason.
---
Other useful information for choosing lululemon running shorts
How much do lululemon running shorts cost to buy?
The prices for each style of women's running shorts at lululemon are pretty similar, around $70.
When considering the price of a new piece of running gear, it's important to take into consideration quality, durability, comfort and function. Plus – do you look and feel good wearing it?
If the answer is yes then these lululemon running shorts should last you a long time. As I mentioned above, I still have shorts from lululemon that I've owned for years and run hundreds of miles in which still look and feel like new, and that's a testament to the quality of the fabric, manufacturing and design that's gone into creating them.
As well as choosing a pair from their latest styles and color options (which can change and sell out quickly!), also check out lululemon's 'Like New' offering, which is where lululemon re-sells pre-owned men's and women's lululemon apparel at a significant discount compared to full price.
This is a great environmentally-friendly way to not only find some great deals on women's running shorts but also to look for colors and styles that are no longer sold on the main website but are being re-sold here.
Like New gear is available nationwide across the US – read my tips on how to get the best deals at lululemon's Like New online store in this post, or visit the shop using the button below!
How to wash lululemon shorts
It's always best to check your shorts' specific washing instructions, but in general, I wash all my running gear at a low temperature and hang them out to dry indoors.
As they're made from quick-drying, wicking fabric, they don't take long to dry in this way and this avoids any damage to the fabric or zippers that may come from the tumbling or heat of a dryer.