As someone who's spent many years trail running, I know how crucial it is to have gear that can keep up with the high demands of the sport, from pushing myself to the limit but also the mountain environments that I run in.
In this KOO Sunglasses review, I'm going to be taking a closer look at their popular NOVA frames that are designed for trail running – the colorway I have is the Matte Black frames with Fuchsia lenses.
I have been using NOVA, as well as the SUPERNOVA frames for a couple of months now, for running and mountain biking, so I'm ready to share my thoughts on the features I love and how I believe they could be improved.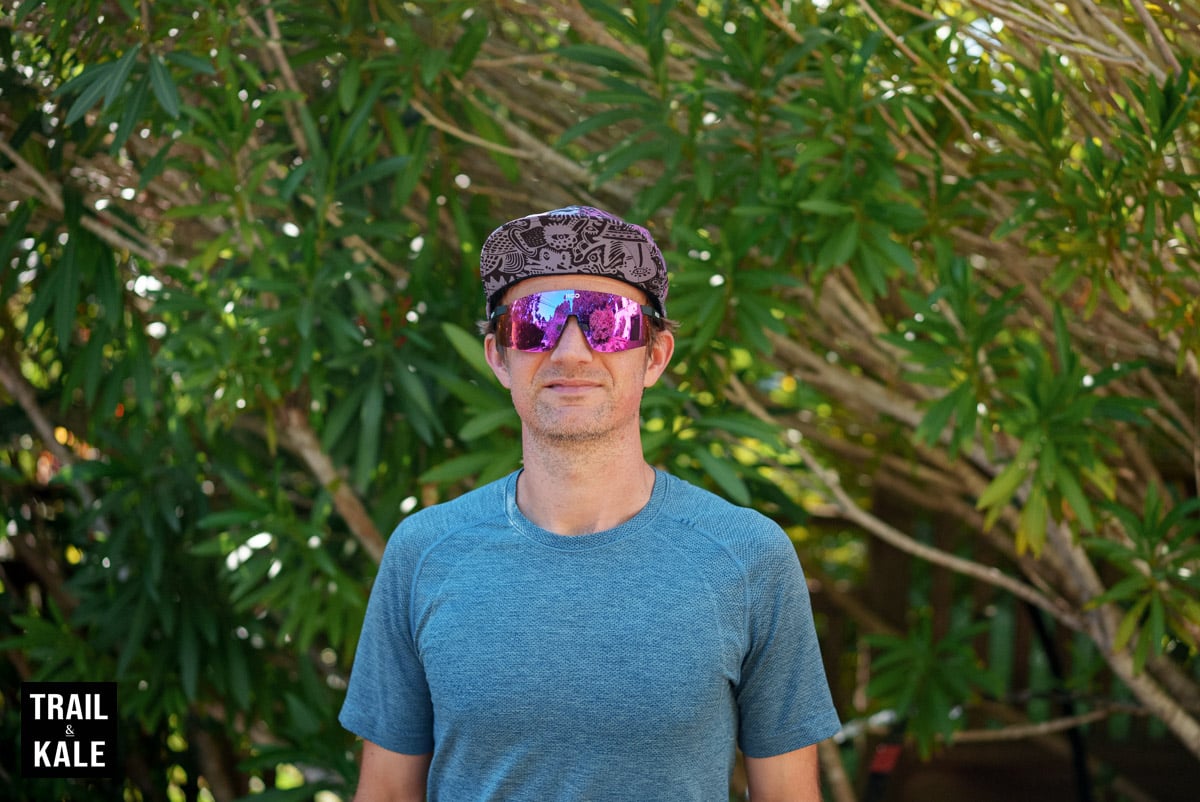 About the KOO brand
KOO (not to be confused with KCO sunglasses, as the logo can appear to say from a distance) is a company that has made its mark on the landscape of performance eyewear since its establishment in 2016, albeit mostly in Europe.
The Italian-based brand prides itself on delivering products that incorporate advanced technology and high-quality materials and each piece of eyewear is a testament to their commitment to quality, blending functionality with an unmistakable, iconic design.
One defining aspect of KOO products is the incorporation of Zeiss® lenses, known for their superior clarity and protection.
This focus on quality hasn't gone unnoticed – KOO has earned the trust of elite athletes worldwide who appreciate the brand's dedication to enhancing athletic performance.
KOO's appeal isn't just limited to the competitive scene, however, whether you're an amateur or a professional, you'll find that KOO eyewear is designed to adapt to diverse outdoor conditions.
Notably, their products feature easily removable Zeiss lenses and Active Airflow systems, showcasing the brand's adaptability.
The key specifications of KOO NOVA sunglasses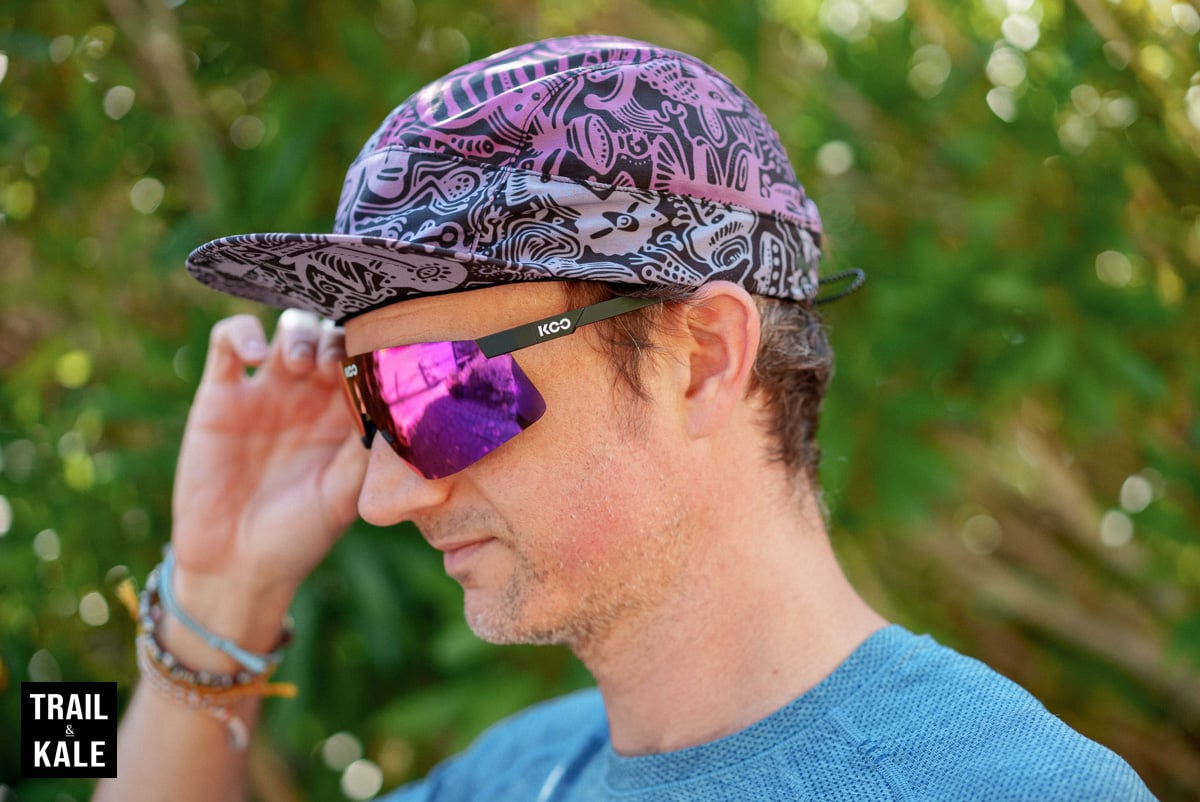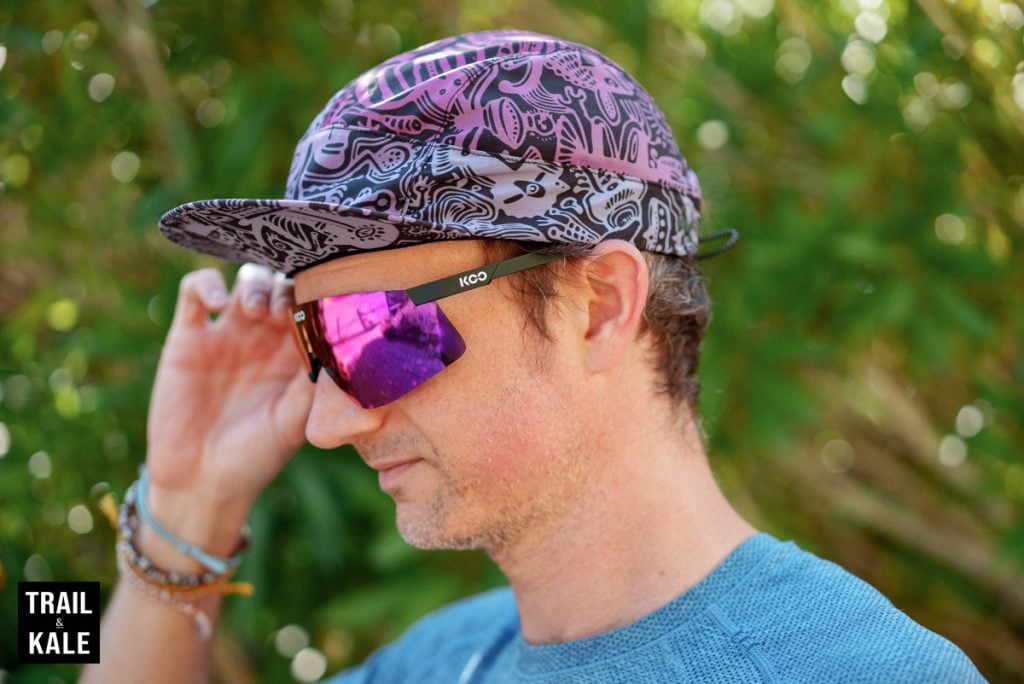 Ultra-lightweight at only 0.7oz (21g)
Frameless aero-shaped single lens
Nylon toric lens by Zeiss®
Shatter-proof, anti-reflective, and 100% UV Protection
High temple flexibility, grip, and breaking resistance
Superior field of vision
Interchangeable nose pad
Uniform Multilayer Mirror coating
Hydrophobic technology anti-drop
Asian nose bridge included in the packaging
---
5 features of the KOO Sunglasses that I like
KOO sunglasses are remarkably lightweight
One of the most notable features of the KOO NOVA sunglasses, which can't be overemphasized, is their lightweight design.
Weighing in at only 0.7oz, they bring a sense of near weightlessness that enhances comfort and stability.
When it comes to outdoor sports like running or cycling, every gram counts, and KOO has done an impressive job at minimizing weight without compromising on performance or durability.
Both KOO sunglasses that I have been testing (NOVA and SUPERNOVA) are so lightweight that I barely notice them once they're on, which is a testament to their excellent design. The SUPERNOVA is 0.1oz heavier than the NOVA, by the way.
They become part of your running gear, offering protection and visibility without adding any significant weight.
This aspect plays a huge role in keeping distractions to a minimum as you don't want to adjust your sunglasses constantly when you're in the middle of a demanding trail run or a high-speed mountain bike ride.
The KOO NOVA glasses just stay in place, allowing me to maintain focus where it belongs – on the trail ahead.
KOO's unmistakable style
When it comes to aesthetics, the KOO NOVA sunglasses undoubtedly stand out from the crowd.
Their sleek, modern, and sporty look not only catches the eye but can spark conversations as well – like another trail user asking me what brand they were. 🙂
The balance between form and function is something KOO Eyewear has artfully mastered.
The unique, gear-forward aesthetic resonates with the trail-running community. It's a statement-making style that complements my trail running gear and emphasizes the adventurous spirit of outdoor sports.
Whether you go for a more subdued color scheme or a vibrant one, these sunglasses add a touch of personality to your outfit. I personally really appreciate all the vibrant options available when choosing your design.
The lens clarity and field of vision
Utilizing Zeiss® Nylon Toric Lenses, the glasses provide excellent clarity, for a non-glass lens, enhancing visibility when you're tackling technical trails.
The precision of the lenses and the detail they bring into focus could be the difference between a smooth run and a stumble.
The frameless design deserves special mention here too because by eliminating the frame, KOO has extended the field of vision further, preventing any hindrance at the periphery of your sight.
This is especially important when you're navigating complex trails and need a wide-angle view of your surroundings, especially at a close downward angle.
Adaptability to sunny (or cloudy) conditions
When living in a place like Northern California, where the sun is a regular companion for outdoor activities, having eyewear that performs well in bright conditions is crucial.
My experience with the Fuchsia Mirror Lenses on my pair of KOO NOVA sunglasses has been great.
These lenses offer impressive clarity under the bright sun, making it easier to read technical trails that I like to run.
They also effectively reduce glare and provide a clear, crisp view, even in highly lit environments.
If you live in a particular cloud area, there are lenses for those environments too, which you can select when choosing your KOO sunglasses configuration.
That inclusive touch
The addition of an Asian nose bridge in the KOO NOVA sunglasses package is a feature worth acknowledging.
It demonstrates KOO's understanding and consideration for diverse facial structures, ensuring that their sunglasses can provide a comfortable fit for a broad range of users.
Even though I don't personally require this feature, its inclusion speaks volumes about the brand's commitment to inclusivity and adaptability.
It's a reminder that KOO has designed these sunglasses with every user in mind, and is dedicated to enhancing the outdoor experience for all.
Are they worth buying?
Yes! The KOO NOVA Sunglasses check a lot of boxes and while they are quite expensive, currently priced at $200, they're also lightweight, stylish, and versatile with excellent lens quality.
You can even swap out the lenses, should you ever damage the ones that come with it, or you need a different lens for a different environment.
If you're in the market for performance sunglasses, and you like the style of KOO, then I would definitely recommend you get yourself a pair ready for upcoming trail runs and cycling sessions.
That's my take on the KOO NOVA Sunglasses and remember, the right gear can make all the difference in your outdoor sports experience. Keep exploring, keep pushing your limits, and most importantly, enjoy every moment. Happy trails!
---
KOO Sunglasses review summary
KOO Sunglasses review
PROS
At only 0.7oz, these sunglasses feel incredibly lightweight and comfortable, reducing distractions during runs or rides.
The modern, sporty design of the KOO NOVA sunglasses stands out and adds a style statement to your outdoor gear.
The Zeiss lenses provide superior clarity and a large field of vision, making the technical trails more visible and enhancing your performance.
The KOO NOVA sunglasses work very well for both running and cycling, making them a versatile addition to your gear.
CONS
Quite expensive but I believe you get good value for money at $200.
KOO Sunglasses photos