It has been a while since I've had a COROS GPS watch on my wrist, the last time being the Coros APEX which Helen reviewed some years ago. So it's rather fitting that I'm now writing this Coros Apex 2 Pro review on their latest APEX GPS watch.
ADVERTISEMENT
The COROS APEX range is one of those rare gems; an extremely affordable, yet premium GPS Watch for anyone looking to buy a GPS watch with plenty of features and a best-in-class battery life that seems never-ending compared to other popular brands.
It's no wonder why the APEX range is so popular with so many people.
What you need to know about the COROS APEX 2 Pro
This is really a first-look COROS APEX 2 Pro review, as I'm just so excited to share my experiences with the GPS watch so far.
At the time of writing this review, I've had the APEX 2 Pro for about a week.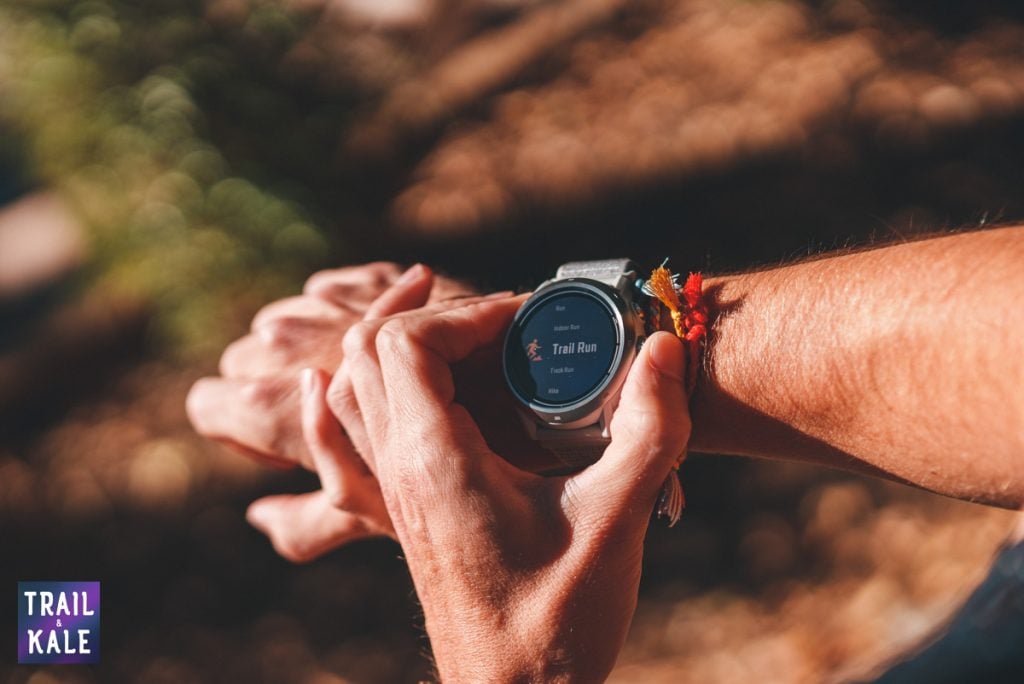 To give you an idea of the insane level of battery life you get with this COROS watch, I didn't charge it when it arrived as it already had 78% battery on the unit, and I still haven't charged it yet.
I'm excited to see how fast it charges too as COROS reports that it takes less than 2 hours for the watch to go from zero to full charge – stay tuned to see if that's for real!
I have been wearing the watch most nights to get an idea of the sleep data that is tracked by the watch, compared to my Garmin Fenix 7 Saphire Solar, and Apple Watch Series 8.
Sleep tracking is much better now with COROS's new 24/7 heart-rate monitoring with a next-generation optical Heart Rate sensor.
I have also gone on a couple of trail runs of around 10 km each. I wanted to test the new next-generation optical Heart Rate sensor to get an idea of how it compared with my Garmin Fenix 7.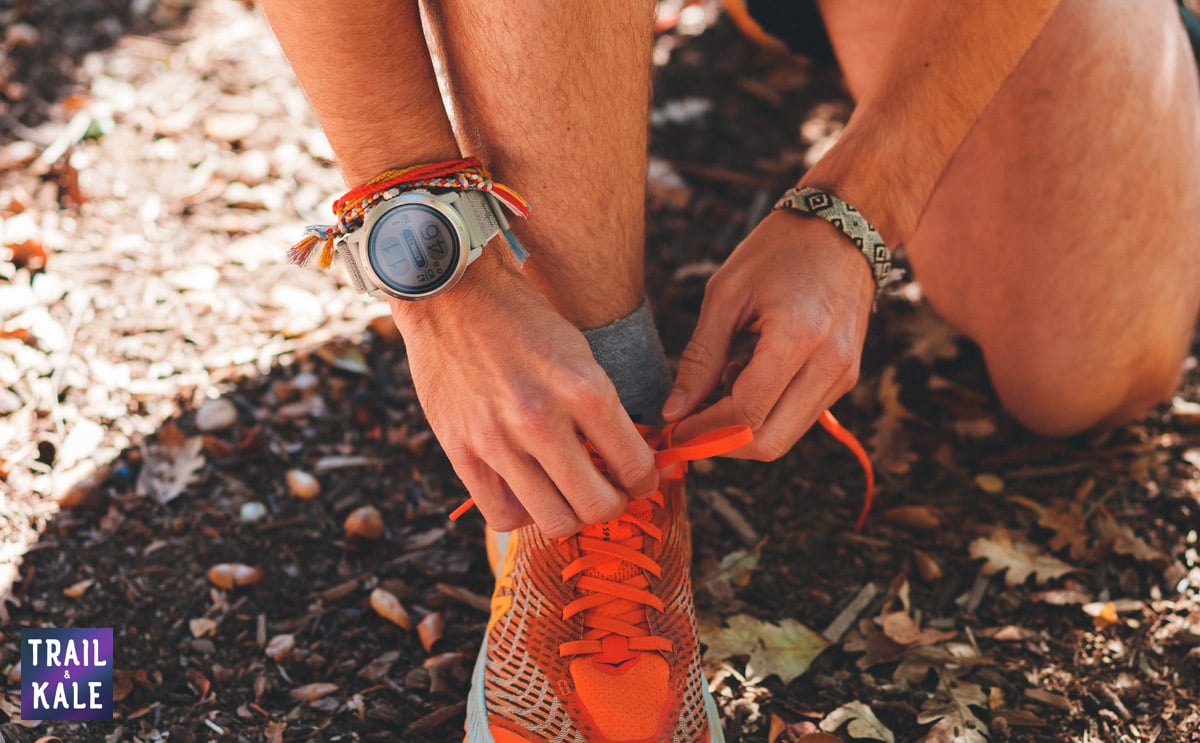 I love my Fenix 7 for so many reasons, one of them being its superb navigation features (something I can't live without when I'm exploring new trails in remote areas).
COROS however has introduced global offline maps including landscape, topography, and hybrid views with the release of the APEX 2 lineup.
So, I'm definitely going to be taking a closer look at those features to see if this watch could be a replacement to the Fenix 7 or not.
The other reason is the very accurate HR with Pulse Ox sensor.
I wore my Fenix 7 and the APEX 2 Pro on both runs (one on each wrist) to see how the data compared as I ran.
Initially, the APEX 2 Pro was well off and registering a much lower heart rate but after some adjustments to the loop strap (mainly tightening it), I was able to get the two heart rate readings nearly identical for the rest of the run.
This gives me confidence that both a giving an accurate reading. I'll be adding all this data as and when I pad this review out after more experience has been had with the APEX 2 Pro.
So the next thing worth mentioning is the 20mm width quick-release band that comes with the watch.
OMG, this Nylon strap is groundbreaking for me – if you buy one of these watches, please go for this quick-release strap over the silicone one, you'll thank me so much for it!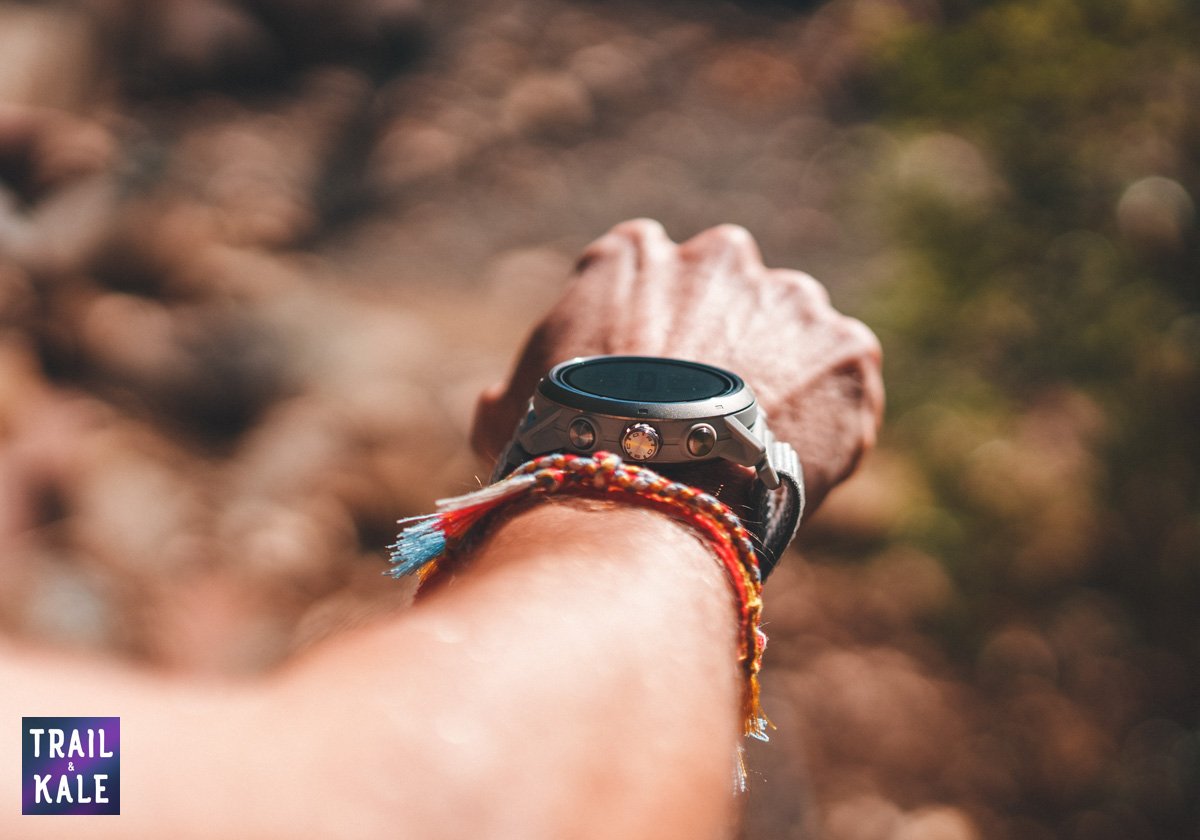 For a high-end GPS watch like the Fenix 7 or APEX 2 Pro which weighs more than an Apple Watch (but less than an Apple Watch Ultra), it's imperative to be able to fasten the watch tight enough so that HR readings are accurate, but in a way that isn't restrictive or uncomfortable when running with it for hours at a time.
The quick-release strap/band is 50% lighter than the original silicone bands you may be familiar with, and ohhhh SO MUCH MORE comfortable.
This is something I wish my Fenix 7 Sapphire Solar had – but alas Garmin doesn't seem to be selling them…YET!
I'm used to this time of watch strap from my Apple watch, and I love how micro-adjustable it is, so great job COROS for getting this strap onto your new APEX watches.
Key specifications of the COROS APEX 2 Pro and how it compares to the other APEX watches
The COROS APEX 2 and APEX 2 Pro differ in a few key areas:
APEX 2 Pro is $100 more expensive.
APEX 2 Pro battery life is considerably longer than APEX 2 thanks to the low power consumption from the latest satellite signal system design. The APEX 2 provides 45 hours of full GPS battery life, while the APEX 2 Pro provides 75 hours.
The APEX 2 Pro display is 1.3 inches while the APEX 2 is 1.2 inches, and consequently, the Pro is a tiny bit larger – It's still small in my experience of testing premium GPS watches, however!
The Pro is also slightly heavier, weighing in at 53g whereas the APEX 2 weighs 42g with the nylon strap.
They both will have a touchscreen with a new firmware update coming super soon! For those who don't like touch screens while running, this feature will be able to be turned on or off depending on your preference.
The pro has a better satellite chipset with dual frequency, making tracking accuracy more consistent overall. If you'd like to level up your data accuracy, definitely check out the COROS POD 2 – its a smart device that you clip to your shoe to get lots more data, including more information when GPS cuts out due to dense forests, buildings, or tunnels blocking satellites.
Full COROS APEX 2 comparison chart can be studied below:
Cost and where to buy the COROS APEX 2 Pro
The COROS APEX 2 and APEX 2 Pro are available now at coros.com for $399 and $499 respectively.
COROS APEX 2 Pro Review Gallery