Every sports enthusiast knows that the right gear can make all the difference, and the same goes for sunglasses. It's not just about blocking out the sun – It's about comfort, durability, and style.
Today, I'm taking a closer look at Roka's Rory 2 sunglasses, a pair that promises to bring all of this and more.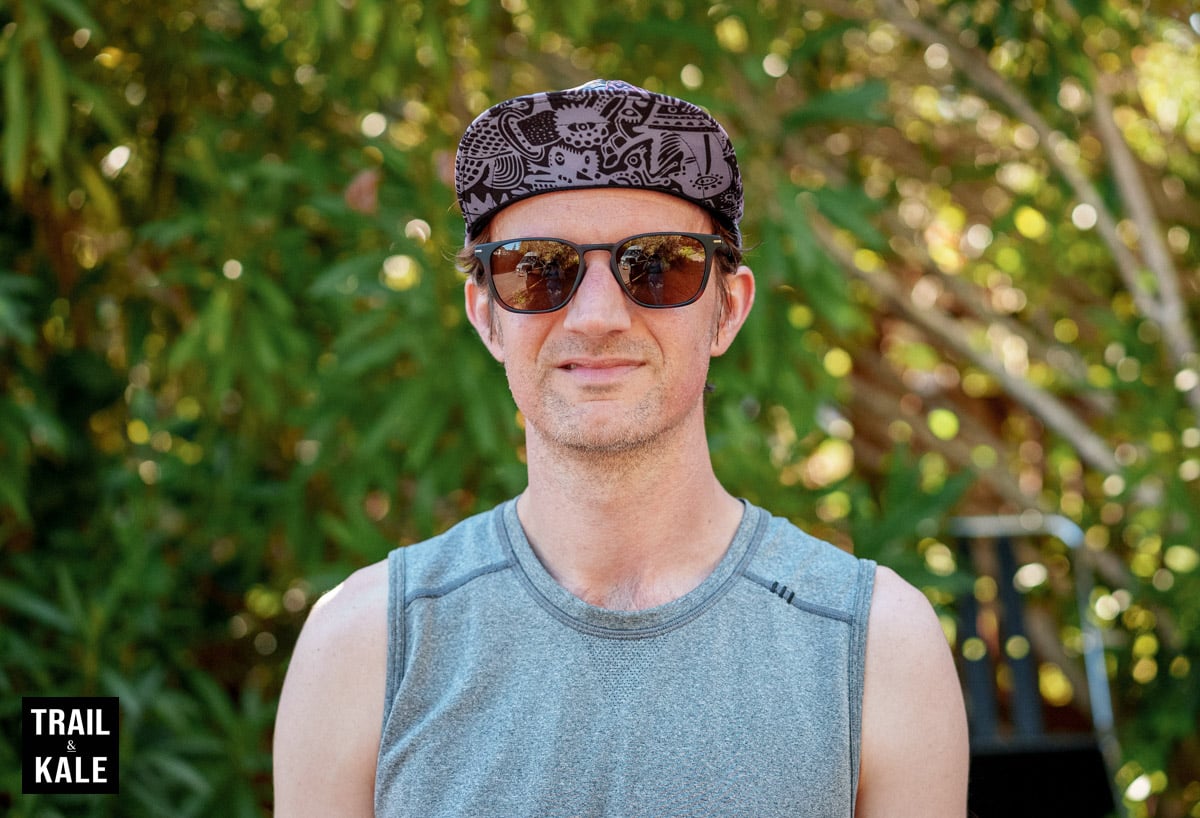 About Roka Sunglasses and Eyeglasses
Roka Eyewear was established by two former Stanford All-American swimmers in 2013, the brand has since grown into a reputable name synonymous with quality, innovation, and style.
Roka's mission is to empower athletes with products that make them faster. And over the years it does appear that they've stayed true to this ethos, offering a range of products that marry technology with a keen understanding of what athletes truly need.
Roka sunglasses and eyeglasses stand out in the athletic eyewear market with their unique blend of form and function.
The brand's sunglasses are designed to endure the rigors of high-intensity outdoor sports, with various features including great optics, durable construction, and thoughtful, adjustable fit and retention systems.
Roka eyewear products are also designed with style in mind – their modern designs ensure you look good while you perform, whether you're on the trails, on the bike, in the pool (with swim goggles), or on the podium.
Similarly, Roka's eyeglasses line offers a range of prescription and non-prescription options that carry the same stylish and functional characteristics.
What I Really Like About Roka Sunglasses and Eyeglasses
Roka's commitment to quality and innovation makes them a standout brand in the eyewear market, and that's what drew me to them when I first reviewed their Phantom Titanium Aviators years ago.
Their products have a high degree of customization which means you can tailor their products to suit your specific needs and style – something I appreciate.
Lastly, their customer service adds to the overall positive experience of owning and using Roka eyewear – I mean you even get a personalized, handwritten note thanking you for choosing Roka eyewear when you receive them in the mail.
The Rory 2 Features I Really Like
It's the intricate details and innovative design that truly set the Rory 2 sunglasses apart. The thoughtful integration of various features not only enhances their functionality but also elevates the overall user experience.
Here are the dimensions before I get into the features I like: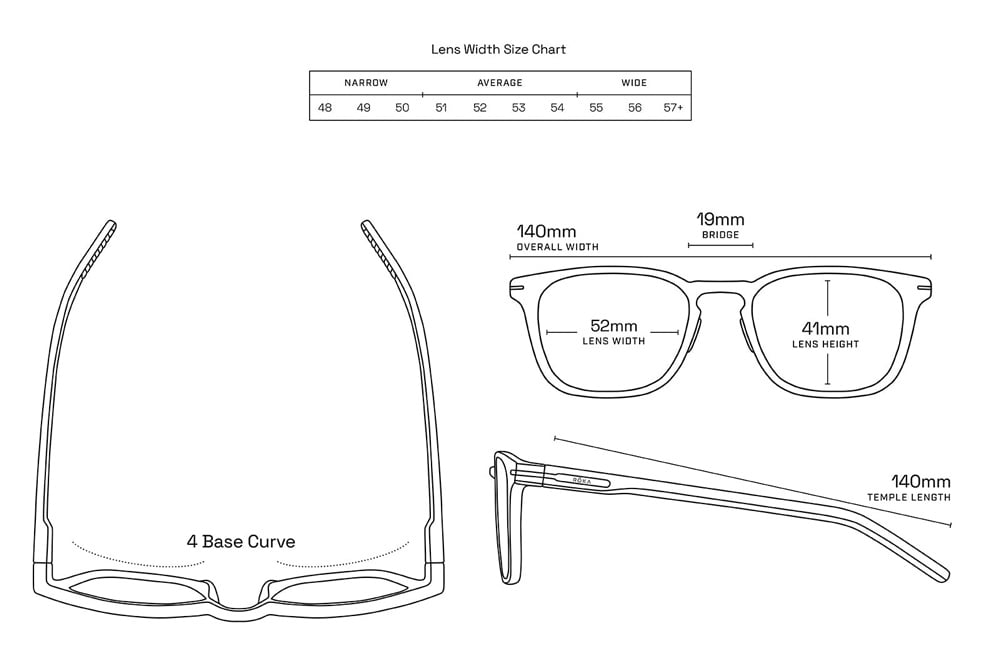 Let me try to explain, by going through some of the key features that have impressed me.
Ultra-Lightweight Frames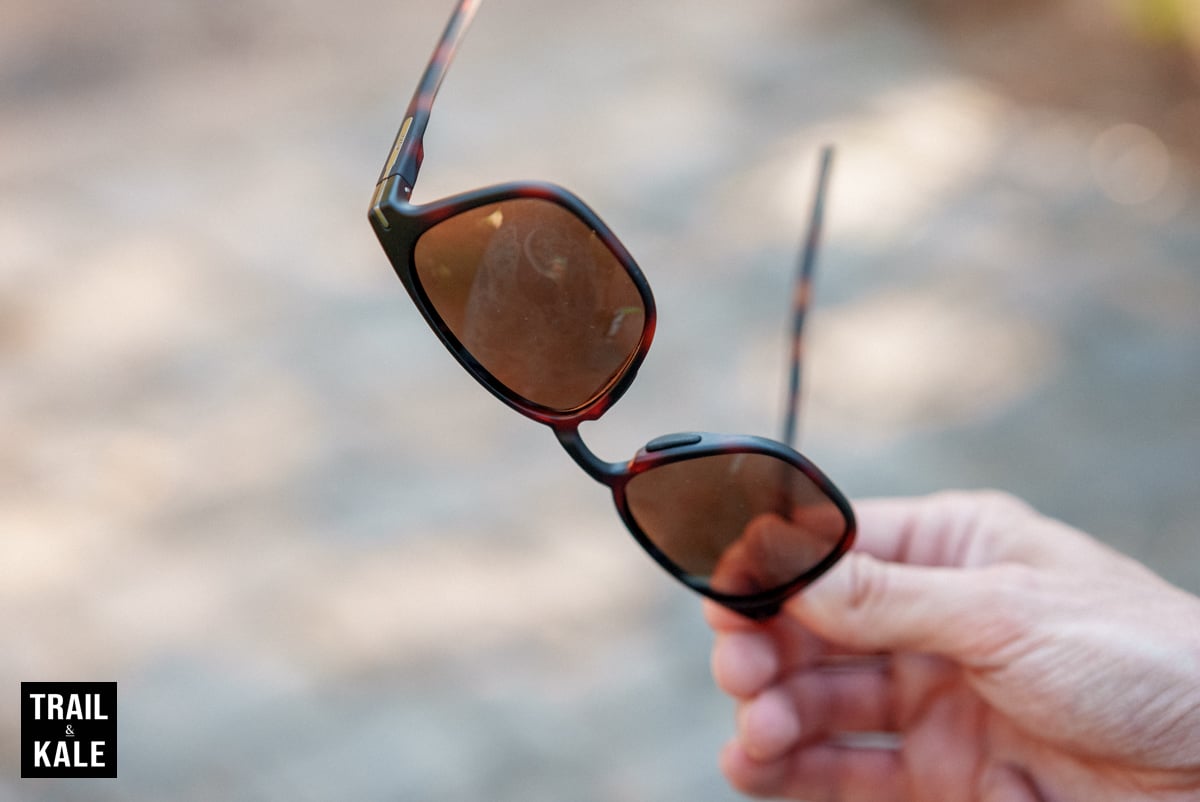 One of the standout features of the Rory 2 sunglasses has to be their ultra-lightweight frames.
They are constructed from TR-90 nylon, which is significantly lighter than industry-standard materials like acetate and polycarbonate.
This weight difference becomes starkly noticeable during long-term wear. Weighing in at a mere 0.6oz, these glasses are so light, you'll almost forget you have them on – I do anyway!
Whether you're out for a run, cycling up a hill, or just having a casual day out in the city, the Rory 2 ensures there's no added weight pressing down on your nose or tugging at your ears, and yet with this lightweight construction, they also stay on your head when moving fast.
Spring-Loaded Hinges
This might seem like a small detail, but it's one of those things you don't fully appreciate until you've experienced it. These custom-built hinges have been rigorously tested, with over 30,000 cycles to ensure they retain their snappy closure.
Not only do these hinges provide a perfectly tailored fit, but they also offer powerful retention. This means that whether you're bouncing around on a trail or shaking your head to your favorite song, these glasses stay put without any uncomfortable pressure points.
Additionally, these hinges add an element of shock-absorbing durability, ensuring these glasses can withstand the rigors of an active lifestyle.
C3™ Optics
Let's not forget the C3™ Optics; the quality of the lenses is paramount when it comes to a pair of sunglasses, and Roka doesn't disappoint.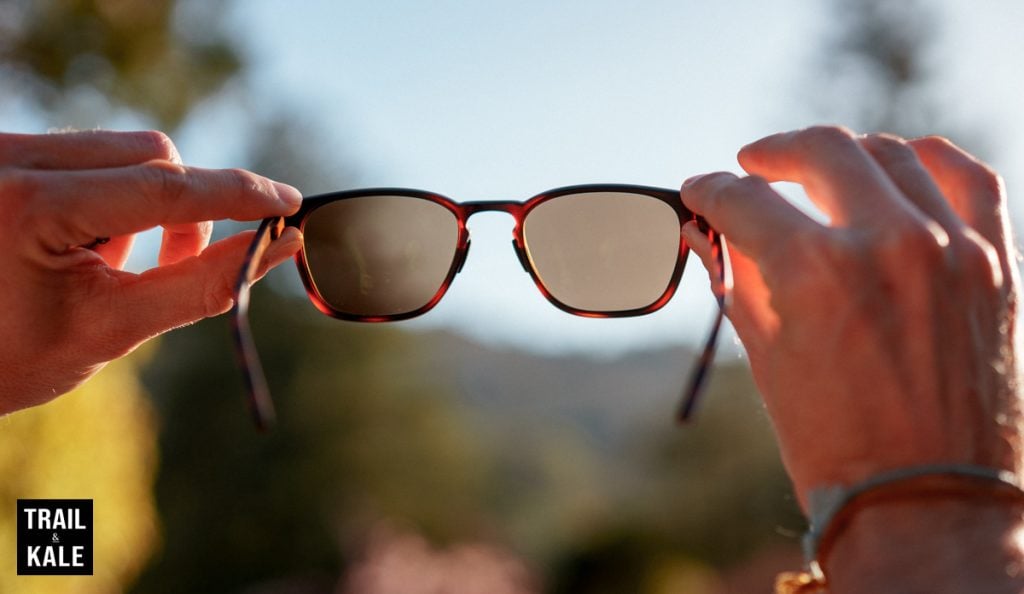 The Rory 2 glasses come equipped with polarized ultra-light nylon lenses that offer best-in-class, razor-sharp optics.
These lenses also feature anti-scratch, anti-reflective, and anti-fog coatings, ensuring your vision remains clear and unobstructed in most conditions.
The hydrophobic and oleophobic coatings repel water and oil, effectively keeping your lenses clean and mostly smudge-free too.
Whether you're facing the bright glare of the sun or the misty fog of an early morning run, these progressive lenses have got you covered.
Geko Patented Fit and Retention System
One of the standout features of Roka's sunglasses is their patented GEKO™ fit and retention system.
Drawing inspiration from the soft but amazingly sticky feet of the Gecko, the proprietary elastomer used for nose and temple pads offers unparalleled grip and comfort when doing high-intensity sports like running for example.
I personally love to run with the Rory 2 frames because they're so lightweight, durable, and stay put when I'm running on trails, or doing HIIT interval training on my local cycle path.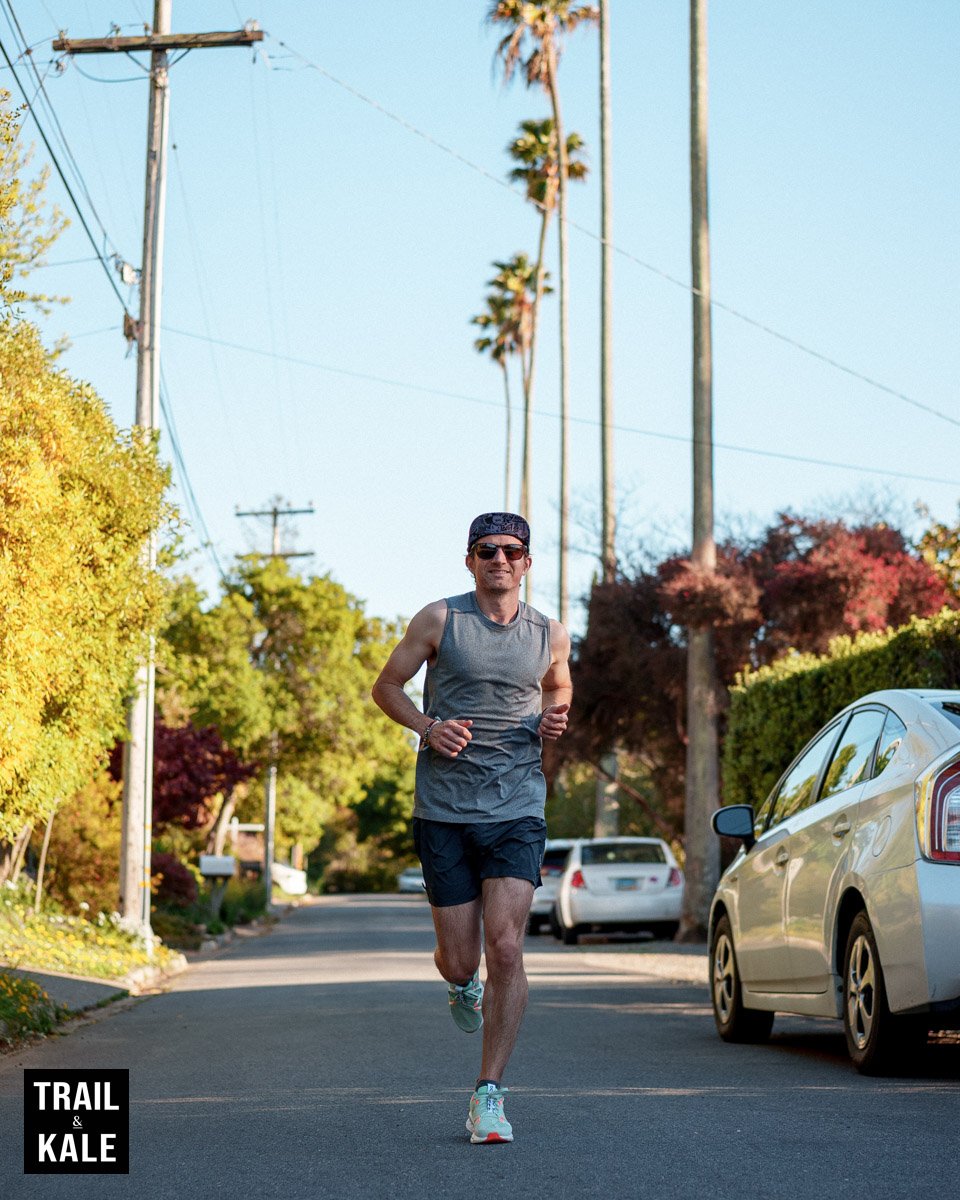 I have also owned other Roka sunglasses in the past including the ROKA Phantom Titanium Aviators, and the Halsey, both of which were excellent running sunglasses.
It's hydrophilic and chemical resistant, providing multi-directional traction with comfort.
This means no matter how sweaty you get or how much you move, the glasses stay firmly in place without sliding down your nose or falling off your face.
This feature is particularly beneficial for those intense workout sessions or races when the last thing you want to worry about is adjusting your glasses.
Nose Pad Fit System
Roka goes above and beyond to ensure a perfect fit with the inclusion of its nose pad fit system.
Every pair of Rory 2 frames comes with three different-sized nose pads. This allows you to customize your glasses to perfectly fit your face, enhancing comfort and ensuring they stay in place throughout your activities.
They seem to fit me well out of the box so I didn't bother switching these out in my pair.
Bendable Steel Core
Last but certainly not least, the bendable steel core is embedded in the temples which allows you to adjust the temples in and out to find your sweet spot with no pressure points.
No more annoying imprints on the sides of your head after a long day of wear.
Are They Worth Your Money?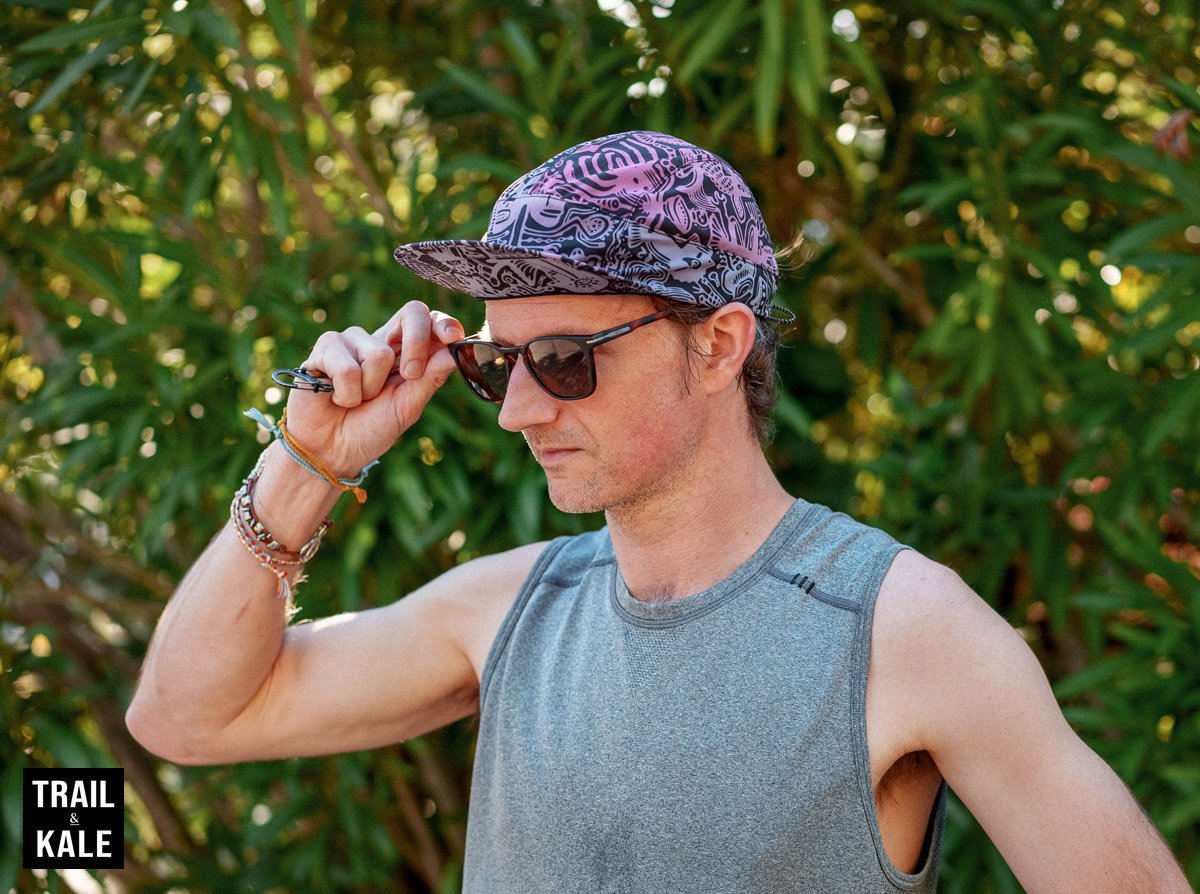 In short, YES – the Rory 2 sunglasses offer very good value for money, especially if you're after high-quality, stylish, durable sunglasses for running, triathlon, cycling, and everyday lifestyle.
They're an investment, but one that I believe pays off in the long run.
Whether you're a seasoned athlete or just someone who enjoys the outdoors, Roka's Rory 2 sunglasses are worth considering. They offer performance, style, and durability in a lightweight package.
---
Roka Rory 2 Review Summary
Roka Rory 2 review
PROS
At just 0.6 oz, these sunglasses are so light that you can forget you're wearing them, making them perfect for long duration activities like running and cycling.
The Rory 2 sunglasses have a stylish, modern design that fits in just as well for casual everyday use as it does for intensive sports activities.
The sunglasses feature scratch-resistant lenses, TR-90 nylon frames, and a bendable steel core, ensuring they can withstand rigorous use.
The C3™ Optics provide razor-sharp, anti-reflective, anti-fog views, enhancing visibility in various conditions.
GEKO™ Fit and Retention System
You have the option to get these sunglasses with prescription lenses, both in tinted or clear variants.
CONS
The Rory 2 is quite expensive. Though it offers premium features, the high price tag might be a deterrent for some buyers.
While their modern, stylish design is a pro for many, some users might prefer a more sporty look for their athletic eyewear.
As of my last update, the color options for the Rory 2 are somewhat limited compared to other models or brands.
---
Roka Rory 2 photos