Earlier this year I had the pleasure of testing out the Grayl Geopress Water Purifier Bottle which by the way, is awesome and ended up receiving an Editor's Choice Award!
That bottle also won itself the number 1 spot in my 'Best Backpacking Water Filters & Purifiers' buyer's guide because of how well it filters and purifies water out on the trails, or at home!
Now, Grayl has upgraded that water purifier bottle with the most versatile water purifier ever thought up, let alone built – the UltraPress Titanium Purifier.
What you need to know about the Grayl Ultrapress Titanium
The best thing about the new titanium purifier bottle is that it is multipurpose. In addition to filtering and purifying water, the UltraPress Titanium bottle can also be used for cooking and holding beverages other than water.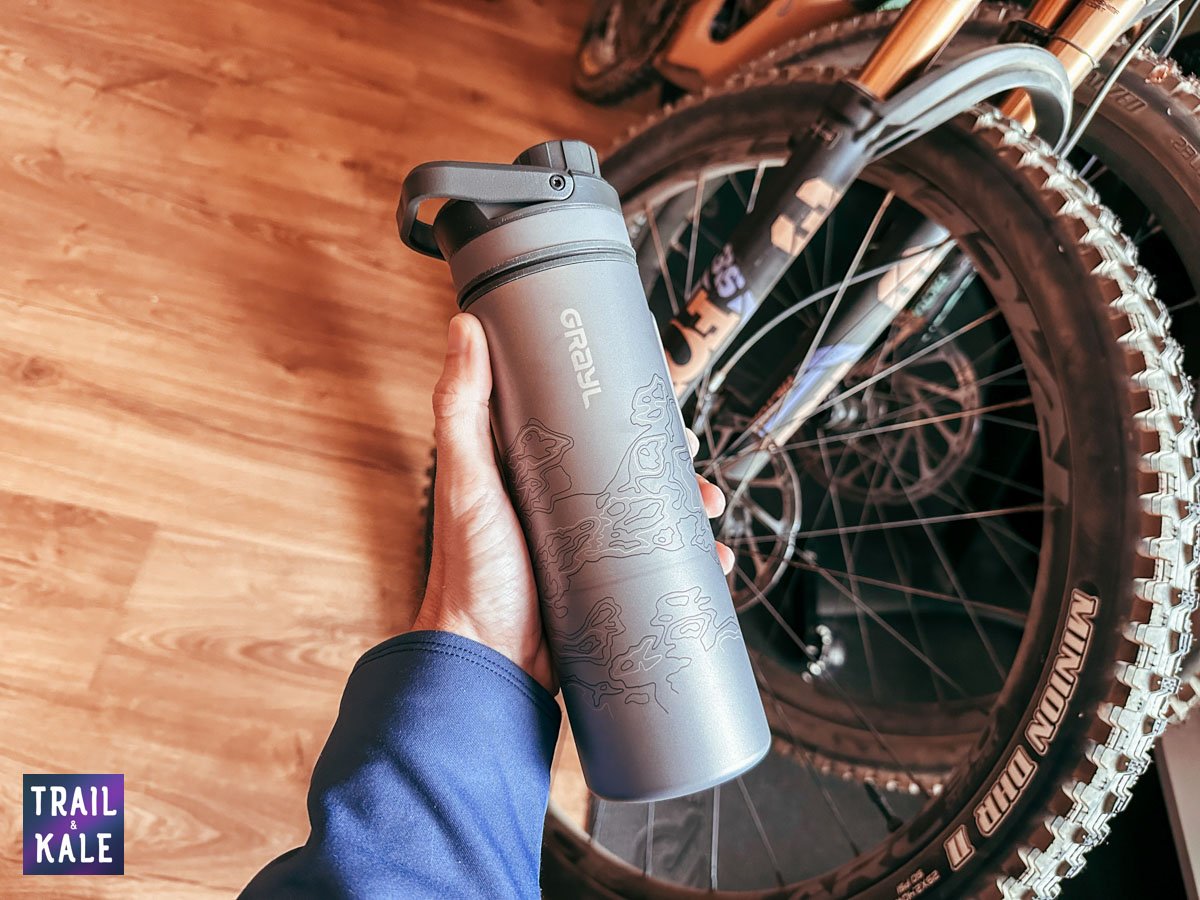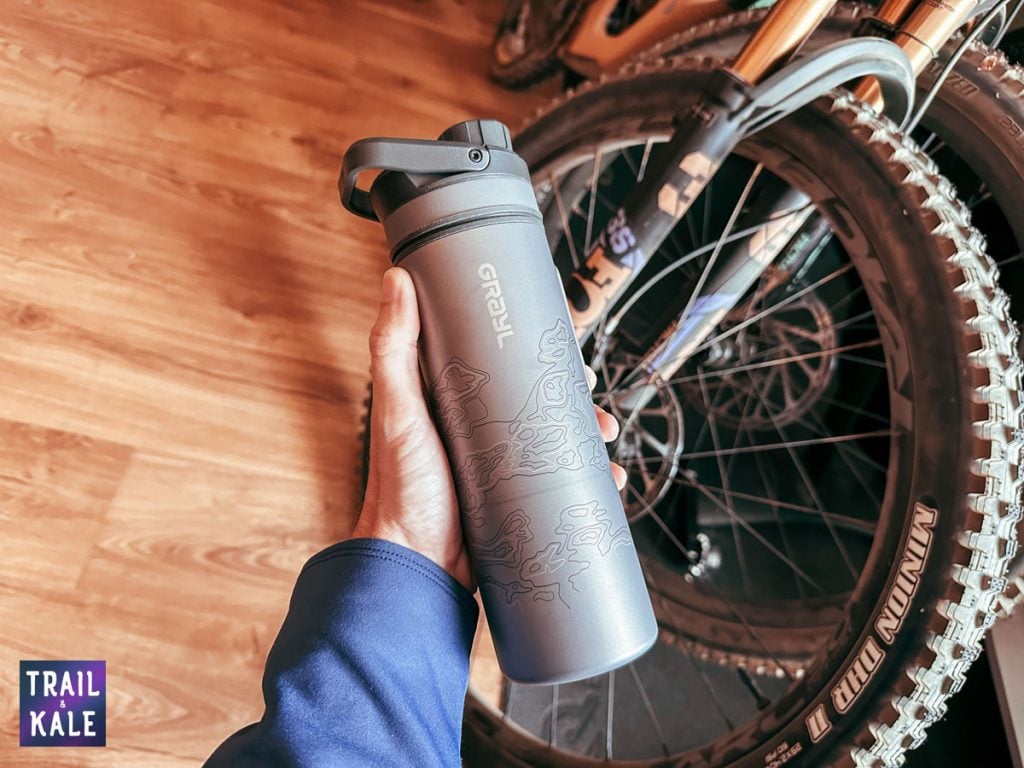 I've got one in my possession already and have been enjoying using it on my local trails.
There's a full Ultrapress Titanium review coming soon but so far I'm loving the smaller form factor when compared to the Grayl GeoPress bottle, and the new Titanium outer shell makes it even more durable.
The 16.9 oz bottle size will fit more backpacking packs or daypack pockets more easily, and it will mean the overall weight will be lower for carrying when full of filtered/purified water.
Durable and long-lasting, the titanium design features retractable handles for boiling water on a pocket stove or campfire, making it super convenient to brew up morning coffee or make a quick meal.
The outer has a strategically placed micro D-ring for safely collecting hard-to-reach water with paracord, or for hanging above an open flame which is a very nice touch to include.
The UltraPress Titanium also comes pre-installed with a one-way silicone cartridge valve, making it possible to add electrolytes and other water enhancers without compromising the filter integrity (it can also be used as a beer mug; a perfect travel accessory!).
This is the world's first titanium filter bottle and it provides an unparalleled strength-to-weight ratio that helps it meet the most challenging rigors of the outdoors.
I can honestly say that the Grayl Ultrapress Titanium is the most awesome-looking, durable, and well-made purifying (and filtering) bottle I have for camping and hiking.
By the way, to learn about the differences between filtering and purifying water (this bottle does both) read my guide to choosing a backpacking water filter/purifier bottle next.
I really like that it purifies (and filters) water without the need for batteries like some UV water purifying bottles do.
When you're on the trails it's better to not be too reliant on battery-operated equipment unless you have a solar method for charging them on the go.
It's drink-mix ready (hello electrolytes and long arduous hikes) and the Outer Ti Cup can be used to heat water and cook food near a fire or on a camp stove.
Yes, you read that correctly, this water purifier bottle can also be used as a mini camp stove with Grayl's PathFinder Ti Titanium Stove.
The 0.5L UltraPress Titanium Water Filter & Purifier Bottle provides complete global protection from viruses, protozoa, bacteria, particulates, chemicals, pesticides, herbicides, and heavy metals.
Cost and where to buy the Grayl Ultrapress Titanium
The Ultrapress Titanium is available for purchase now at grayl.com for $199.95. Yes, it's an expensive water-purifying bottle but it's also by far the best one that money can buy.
It really is the ultimate water filter and purifier bottle for trail adventures or camping trips and would make a great gift this holiday season.
Key specifications of the Grayl Titanium UltraPress:
Technology: electroadsorption, ultra-powdered activated carbon
Removes: protozoa, bacteria, and viruses
Filters: particulates, chemicals, PFAS, VOCs, pesticides, herbicides, and heavy metals; substantially improves taste and odor
Flow Rate: 3L p/minute
Capacity: 16.9 fl oz (.5L)
Weight: 14.1 oz (400g)
Height: 9.5 in (24.13 cm)
Diameter: 2.75 in (7 cm)
Cartridge Lifespan: 300 presses (150L/ 40 gal)