How many anti-aging skincare and supplement products are there out there? Thousands? Probably. Do they work? Sometimes questionable…
Along comes Timeline Nutrition, with their innovatively different cellular nutrition supplement, Mitopure, and cellular health-focused skincare range.
Mitopure is marketed as the world's first postbiotic nutrient that can re-energize cells, by triggering a crucial mitochondrial recycling process within our cells and targeting age-related cellular decline.
Improvement in cellular energy levels can translate to gains in strength, endurance and energy levels.
So, of course a supplement that may be able to do this immediately piqued my interest as a runner and generally very active person, and I was excited to get hold of some to see how it works for myself.
In this Timeline Nutrition review, I explain what you need to know about Timeline's Mitopure supplement as well as the downlow on their skincare products which I have also been using the last couple of months.
---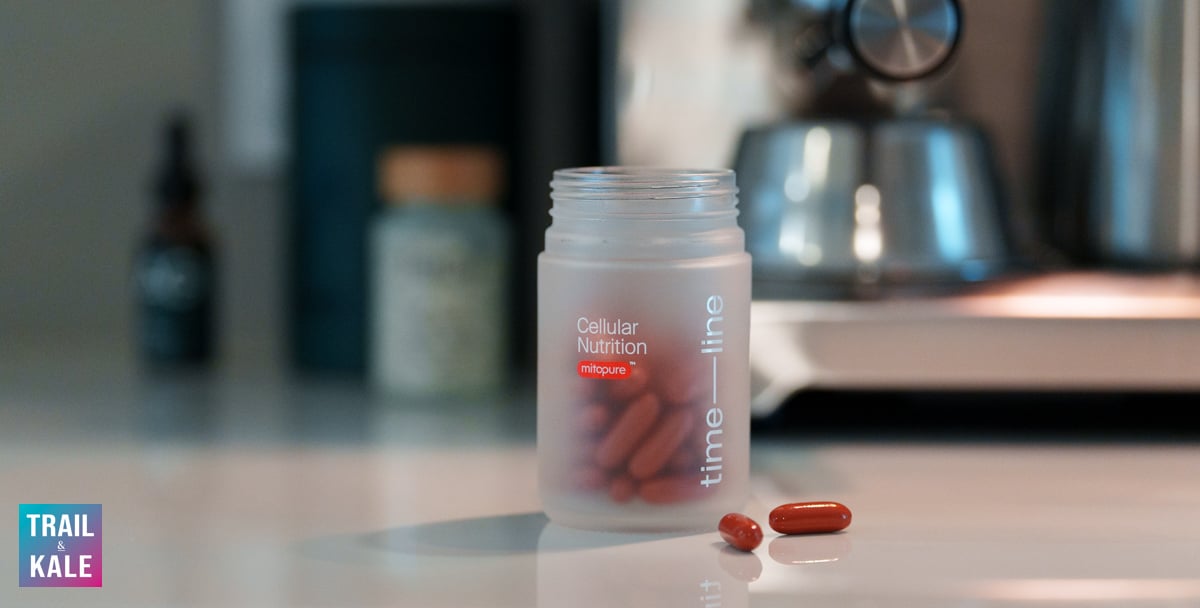 About Timeline Nutrition
Headquartered in Switzerland, Timeline Nutrition specializes in developing cellular health products. It's a relatively new company – launched in 2020.
Timeline's flagship product is Mitopure – their branded, highly pure form of Urolithin A, which is the key ingredient in their oral supplement as well as skincare products.
What is Urolithin A?
According to Timeline, this is a molecule that stimulates this crucial recycling and cleansing process – ultimately protecting cells from age-associated decline.
So the principle of their product is that by taking it as a supplement (the Mitopure supplement), you can help re-energize your cells. As they put it:
'Mitopure® is the first postbiotic nutrient shown to trigger a crucial recycling process within our cells called mitophagy, targeting age-related cellular decline'.
This all sounds great, doesn't it? I mean, who doesn't want to mitigate their age-related cellular decline?!
Especially when apparently this decline starts earlier than you think – perhaps even in your mid-30s.
Timeline's product focus has been on muscle health and skin health to date – skin being the largest organ in our body and muscles which have very large number of mitochondria. Their key products are:
Mitopure – the daily capsule supplement
Their Skin health range, including day cream, night cream and facial serum.
---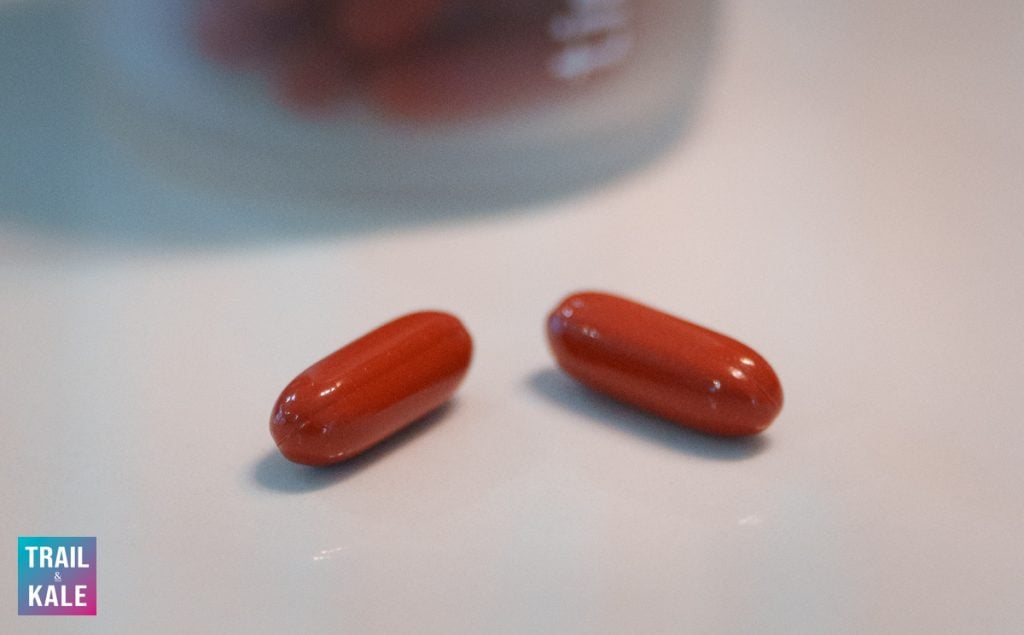 What is the Timeline Mitopure supplement good for?
Mitopure is described as a mitochondrial revitalizer. What this basically means is that it's designed to help improve how well and/or frequently our mitochondria – that is, the part of our cells that generates most of our cellular energy – get renewed.
We renew mitochondria constantly but as we get older, the rate of renewal declines and dysfunctional mitochondria can accumulate as well, which can result in significant issues related to energy supply and reduced cellular health.
The potential benefits of the supplement are essentially better-energized cells. This can translate to improved energy, strength and endurance levels.
You can see why this is interesting to me as a runner and generally highly active person!
---
What are the ingredients in Mitopure?
The active ingredient is 500mg of Mitopure (clinically tested and purified Urolithin A).
The capsules also contain other non active, non-GMO, gluten and lactose-free ingredients such as sunflower oil and purified water – see the full details on the product page.
---
How is Timeline Mitopure different from Fatty15?
I'm no stranger to supplements like this that are designed to offer potential cellular health benefits.
In fact, I recently reviewed another brand that offers similar benefits, albeit with a very different approach and different science and ingredients, and that is Fatty15.
Fatty15 is an Omega-3 alternative that also targets cell health, specifically mitochondrial repair. To learn more about it, read my Fatty15 review, which includes my thoughts and experience with it.
---
My experience after taking Timeline Nutrition Mitopure for 60 days
The recommended dose of Urolithin A (500mg of Mitopure) is two softgels a day. I followed this regime for two months to share my experience in this review.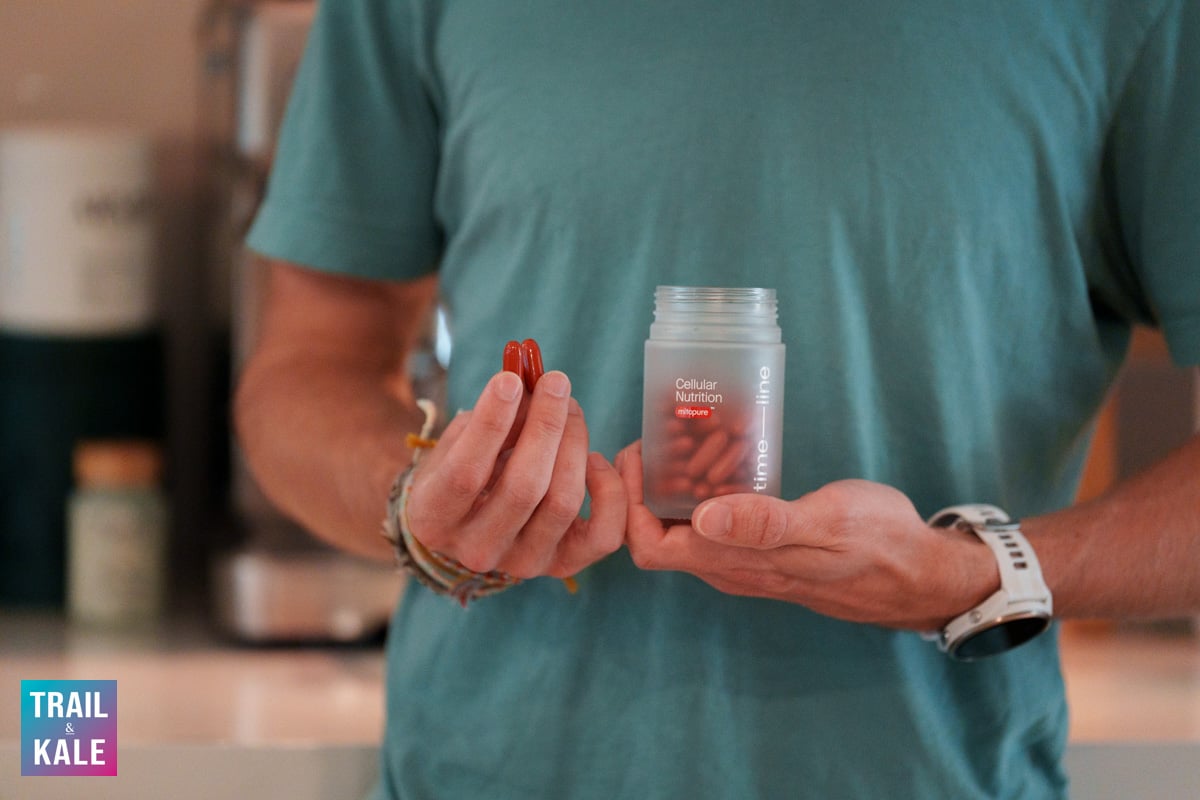 On first impressions, they are quite large capsules. It's also a shame you have to take two and they couldn't make it into one capsule, especially if you're not a fan of swallowing larger supplements.
As someone who lives and breathes running (no pun intended!), you know I'm all about finding that extra edge. When Timeline Nutrition hit me up with their flagship product, Mitopure, I was intrigued but also a little skeptical.
I mean, a supplement that promises to revitalize my mitochondria and essentially give my cells a new lease on life? I had to experience it for myself to believe it. 🤷‍♂️
First impressions when I started taking the supplement
I'm not going to lie, taking Mitopure felt like a placebo at first, as most supplements do because no one really knows how they will affect them personally.
I was in the first few weeks of my 50k training plan for my Kodiak 50K by UTMB race in Big Bear, California, ticking off the miles each day; feeling good, and avoiding any running related injuries.
This is interesting as I did feel like I had more energy much faster when I started my Fatty 15 supplement trial, I guess everyone's physiology is different, and hence will notice different effects at different points in time.
Life was good but tiring, especially with baby Sebastian shifting up the daily routine we've been used to for so long.
The first two weeks I started noticing subtle changes
Around the two-week mark, something shifted; my runs felt a tad easier, and my recovery times were quicker. It was like my body was holding onto energy just a bit longer.
Coincidence? I couldn't be sure yet especially seeing as my fitness was obviously increasing due to following my training plan.
At around the 1 month mark
By the time I reached the 30-day milestone, I was starting to think there might be something to this Mitopure business.
My energy levels remained consistent throughout the day, making it easier to juggle parenting, training, and wearing all the hats that running Trail & Kale entails.
The final stretch of my trial
The last 30 days have been the real test; my 50k training plan had me pushing through long runs over 4 hours, and hill repeats that would usually leave me totally depleted.
Here's the interesting kicker though: not only did I handle them with less fatigue, but I also found myself eager for more. Yeah, you heard that right—EAGER for more hill repeats! haha.
Comparing Fatty15 with Mitopure for me is really interesting as a runner, as both should supposedly benefit athletes in training. If I'm being totally honest here, I have to say that Fatty 15 seemed to provide better results for me, in terms of energy levels and general focus in the day to day. I also much prefer just having to take a small single tablet in the mornings.
After taking it for 60 days, would I recommend Mitopure to other runners?
Well yes and no – like I said before, we all have a different physiology, and so what works well for me, may not work as well for you, so my best advice would be for you to try both supplements, let me explain…
Obviously don't trial them at the same time but do it in the way I did. For example, maybe try Mitopure for 30 (get 5% off with code 'TRAILANDKALE') or 60 days, then leave it a week or two after your trial to see if you feel worse, or better! Then start a trial of Fatty 15 and do the same.
Taking a supplement like either of these two should be a long term affair, so it's really important you do your due diligence and work out which one works best for you and your body before committing to long subscriptions.
After 60 days, I definitely noticed benefits of Mitopure including the extra kick of energy, the enhanced recovery times, and the overall boost in endurance are hard to ignore. And let's not forget—any supplement that can make hill repeats seem enjoyable is a winner in my book, lol.
So, if you're looking to add a little zing to your daily life or runs, or need an extra push to get through a grueling training plan, give Mitopure a shot. 🏃‍♂️💥
I would love to hear your thoughts in the comments if you've also been on a Mitopure journey.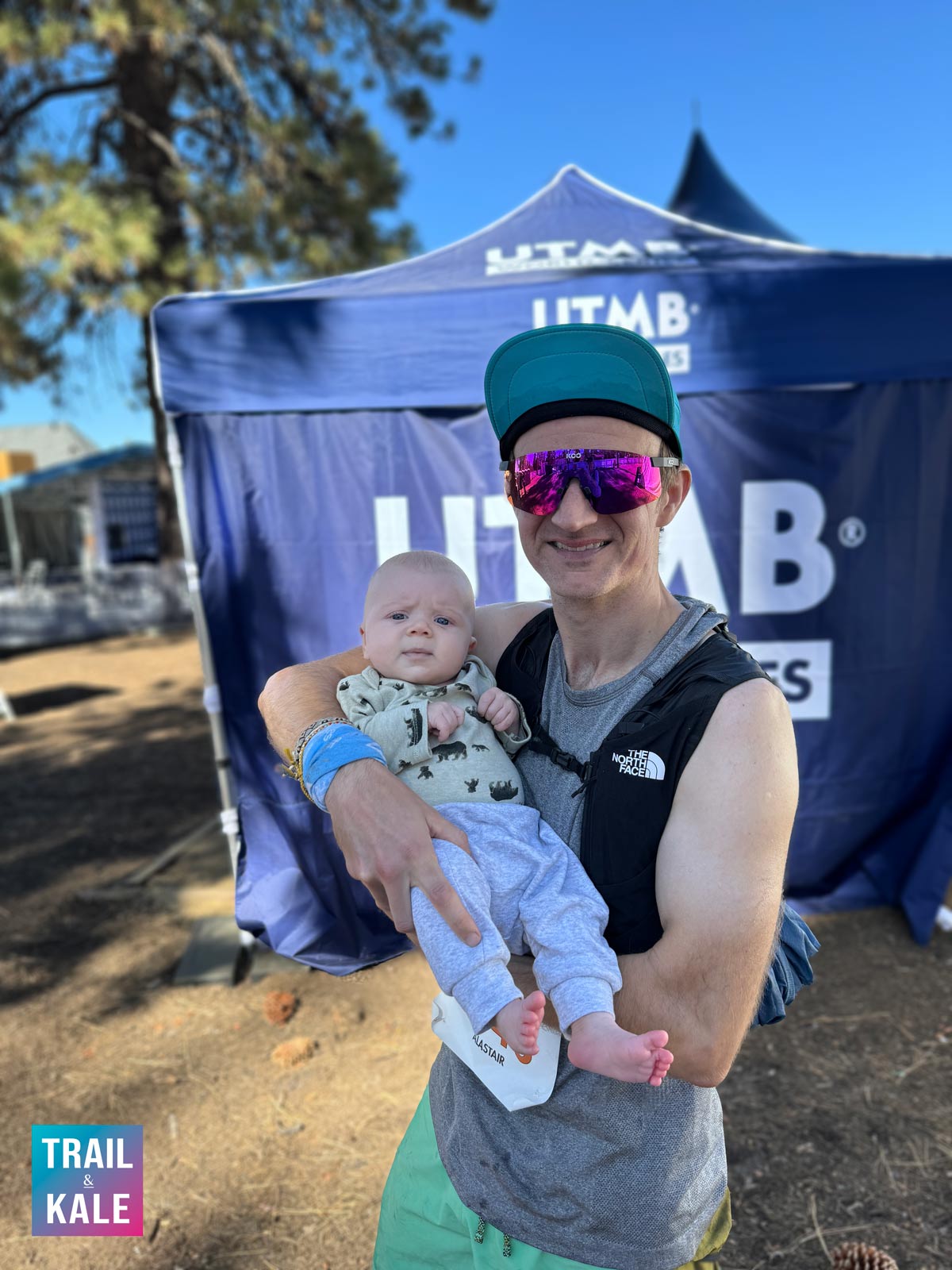 EDIT: I had an amazing day out running in the mountains for the Kodiak 50K ultramarathon in the end! Could I possibly have Timeline Nutrition to thank for helping me put a successful, injury-free training block in?
---
How much does Timeline Mitopure cost and where to buy it
Timeline's Mitopure supplement
You can order Mitopure in supplies of one or more month at a time, which equates to 60 softgels (taking two a day) costing $125, or just over $4/day from timelinenutrition.com.
Timeline also offers the option of ordering two, four or 12 months' worth on subscription, which gets you up to a 32% discount compared to just buying one month at a time.
The most cost-effective subscription works out to just under $3/day.
As with many of these types of subscription, you can change or cancel it at any time, so if you want to try it it's worth getting at least the two-month supply as that will give you 20% off compared to buying these months without subscription.
---
Review Summary
Timeline Nutrition Review
---
Image Gallery