About Sunski
Sunski is a trendy young company based in San Francisco, with beliefs that extend far beyond just making sales. Sunski actually wants to make a difference in the world by donating 1% of all sales to environmental non-profit organisations. We love this, especially as it's very closely aligned with our own donation promise to the World Land Trust via our online store and Trail & Kale Instagram Charity. Sunski has also started using recycled plastic for their frames, brilliant! Read on to hear our thoughts about Sunski Sunglasses for Running.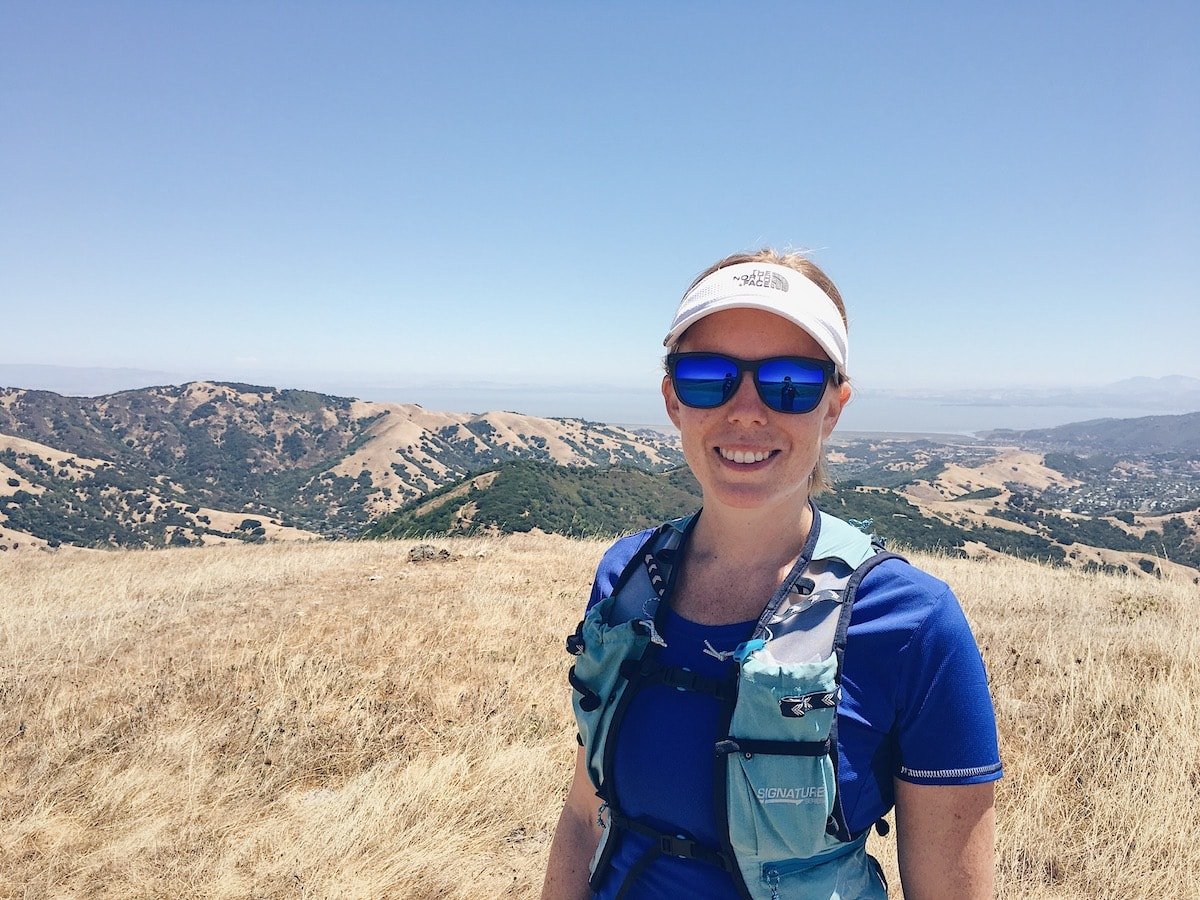 First Impressions Of Sunski Sunglasses
Each pair of Sunski sunglasses come in their own little box and a canvas pouch for you to store them in, which is a good first impression for the brand. The shades themselves feel high quality, especially given the relatively low price point.
Fit & Design Of Sunski Sunglasses for Running
We have been wearing three different pairs of Sunski
sunglasses
for running, the
Manresa
,
Headland
and
Originals
. Although we have been sharing the shades between us for review's sake, we have each chosen a pair that we love the most. I for one am a fan of the
Manresa
 for their medium to small frame size and stylish tortoise aqua pattern. The Manresa frames are made from recycled plastic which actually feels of a higher quality than the other two. Helen has taken a particular liking to the
Headland
 and the
Originals
.
All three models are lightweight and fit snug on each of our heads which means they don't fall off while running. This is an important factor when choosing sunglasses for running. I also find myself putting them on top of my head when running in shaded areas and they stay secure in that position too.
---
TOP DEALS FROM THE BRANDS WE LOVE
---
Manresa Sunglasses
I love the design work that has gone into the Manresa sunglasses, they appear modern and fresh whilst maintaining that classic look that you would expect to see on a very expensive pair of shades. The Manresa lenses, like all Sunski shades are polarised and have high quality lenses.
It's advisable to have polarised lenses when you're exposed to sunshine all day, whether you're on the trails or driving your car. Polarising lenses reduce sun glare and broad reflections which means your eyes wont suffer as much from the high contrast light which can force you to squint at times.
I recently ran the Volcanic 50K race in Washington state which took me nearly 9 hours to complete due to the challenging terrain. I was wearing them the whole time and at no point did they dig in or feel uncomfortable. A testament to their light weight and good design around the nose bridge area.
These particular shades come in two colors, the Black Tortoise Aqua (as pictured in most photos of myself) and Black Tortoise Slate, which has a bronze tint in the frames and dark lenses, rather than blue.
Originals Sunglasses
The Originals look so cool, I love the beachy vibe they carry and nothing says "California!" like clear frames and blue reflective lenses! I see a lot of runners in California wearing this style of shades and I think it's a really nice "happy" look.
The plastic frames on these don't feel quite as good quality as on the Manresa sunglasses but that could just be their transparent and shiny properties. Although they are $10 cheaper than the Manresa, they have been just as durable so far. Living in California requires us to wear sunglasses on pretty much every run, so we have used them A LOT! 🙂
Headland Sunglasses
The Headland sunglasses are another classic! WE love the slightly more angular design and they fit medium to large sized faces very well.
Like the Manresa and Originals, they are also lightweight which adds reason to why they stay secure on your head while running. I have never had any Sunski fall off my head while running on the trails.
The frames on the Headland shades have a soft matte look and feel to them with a slight transparency. The Headland sunglasses are available in 4 different lens color variations: black, lime, blue or sky.
Sunski Sunglasses
Pros
Very reasonably priced
Lightweight
Great design
Lots of style and size options for different shape heads
Polorised Lenses
Recycled frames
Cons
Plastic on Originals could be made to look better quality
Where to buy
To make sure you get the biggest choice of frames and lenses, we recommend buying Sunski sunglasses directly from the Sunski Online Store.
Find Your Perfect Sunskis Today