Hey guys, I'm Alastair from Trail and Kale, and today I'm reviewing the Knit Runner by NoBull. You may or may not be familiar with this athletic brand.
I wasn't aware of them until they approached me to review a couple of their shoes but now I've had a chance to test their shoes, I understand why they are rising in popularity so quickly.
In this NoBull Knit Runner review, I'll be sharing my experience of wearing these workout shoes both for running and other activities like weightlifting, calisthenics and as a comfy lifestyle shoe. Let's dive in!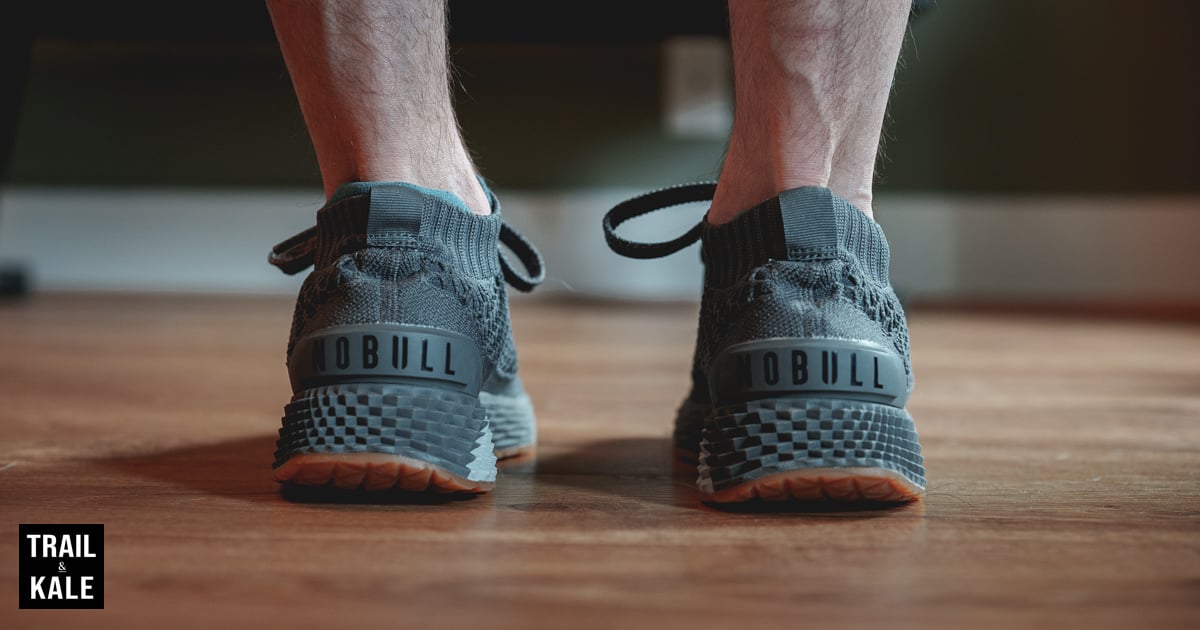 An introduction to NOBULL
NOBULL is a footwear and apparel brand established in 2015 by two former Reebok executives, Marcus Wilson, and Michael Schaeffer.
They aimed to create a brand focused on simplicity, durability, and performance, catering to individuals who demand functional, durable, and high-quality products for their training and fitness needs.
The brand's philosophy revolves around the idea that "no gimmicks, no shortcuts, and no BS" should be involved in the creation of its products. This means they concentrate on delivering functional and reliable gear for athletes and fitness enthusiasts.
They have gained great popularity among the CrossFit community, with many professional athletes endorsing their products – they are also an official sponsor of the CrossFit Games.
Apart from footwear, which is their main focus, NOBULL offers a wide range of fitness apparel and accessories, such as workout clothing, gym bags, and more.
The company is also dedicated to sustainability and environmental responsibility, incorporating eco-friendly materials and processes into their product manufacturing to ensure minimal environmental impact.
If you're on social media and would like to learn more about their community check out the hashtag #IAMNOBULL.
The Knit Runner's Design and Performance
The NoBull Knit Runner is a running shoe designed with a seamless, stretchy knit upper. Though created as a running shoe (the clue is in their name), they actually perform much better as a CrossFit, weightlifting or lifestyle shoe.
The midsole unfortunately lacks responsiveness, resulting in a running experience that's neither bouncy nor fun, it's just average.
Another issue I encountered with the NoBull Knit Runner when it came to actually running in them, was with its toe box upper design.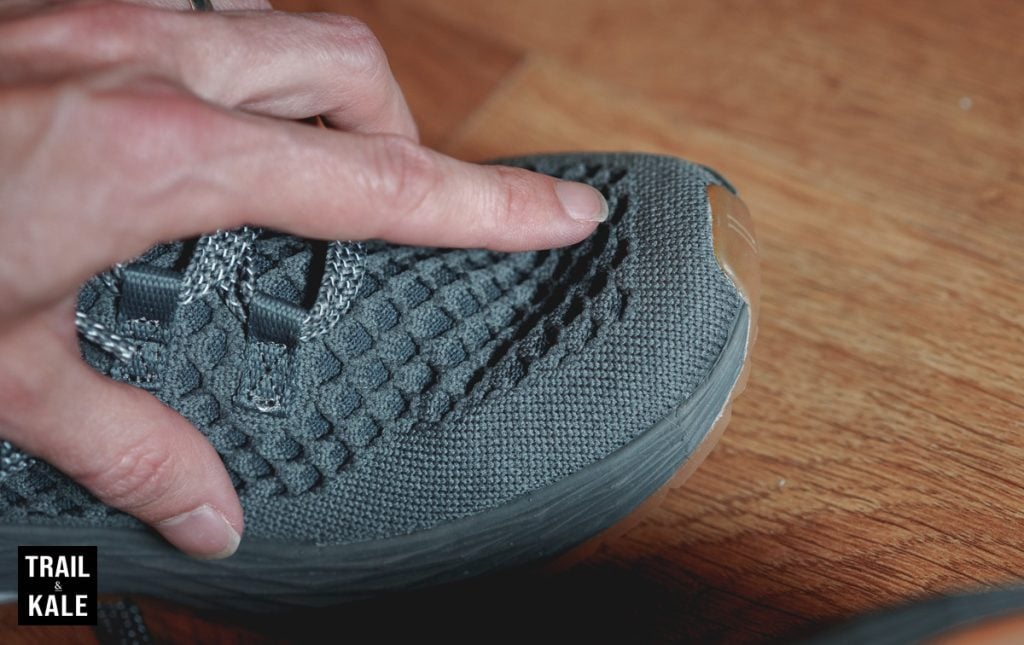 Occasionally, my big toe would catch on the front top part of the shoe during a run, which was uncomfortable.
Despite its shortcomings as a running shoe, however, the Knit Runner shines as a trainer for the gym, CrossFit, weightlifting, and at-home workouts.
Its stylish look also makes it a great lifestyle shoe – which is how I'm choosing to wear it.
Specs and Performance
Weighing 10 ounces for a US men's size 9 (my shoes), the NOBULL Knit Runner is a lightweight shoe that is true to size.
Its 10mm heel-to-toe drop is higher than what I usually prefer in running shoes, or shoes in general, however, the knit material in the upper is both breathable and comfortable, ensuring a sock-like fit that's incredibly comfortable for all-day wear.
To be honest, the drop from the heel to toe doesn't really feel like a 10mm drop which is a positive.
The finger loop at the back of the shoe allows for easy slipping on and off, while the reflective laces provide an added safety feature for nighttime use.
Drawbacks (and positives) when using the Knit Runner as a running shoe
While the Knit Runner's cushioned midsole offers some comfort, its ridges can create an annoying noise when doing exercises in which the feet are close together.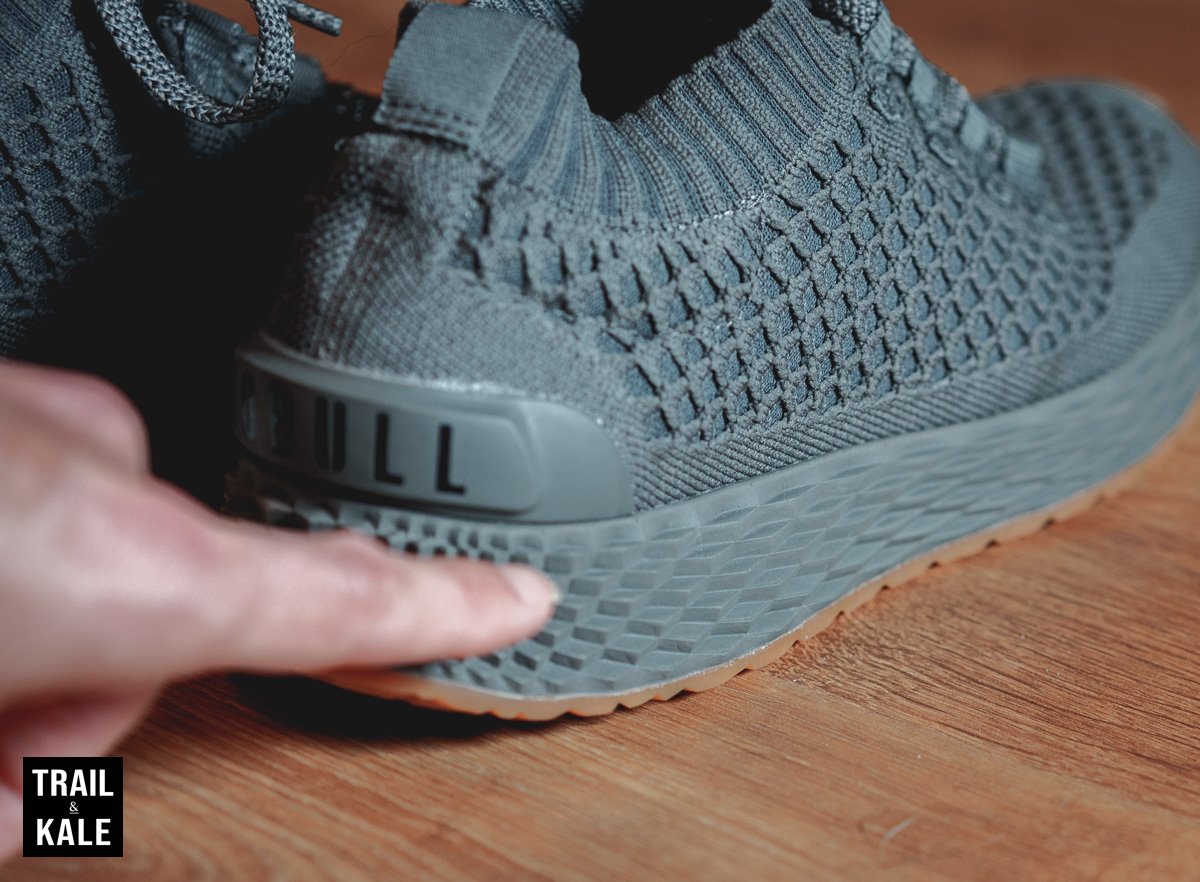 This is a minor issue but can be irritating during a workout if you do rub them together. You can see what I mean by watching my video demonstration below.
The outsole's tread performs well and is grippy on indoor surfaces like the treadmill or gym floor, but the traction leaves something to be desired in wet conditions outdoors.
The outsole's lack of sufficient surface area and traction can make the shoe very slippery in the wet.
---
Are the Knit Runner worth your money?
For $159, I'd say YES! The NOBULL Knit Runner is worth the money provided you use them for CrossFit, weightlifting, or daily lifestyle – maybe avoid them if you're looking for a running shoe, however.
For our top running shoe recommendations visit our Best Running Shoes Buyer's Guide next.
---
This video helps to demonstrate some of my opinions in my NOBULL Knit Runner review
---
NOBULL Knit Runner Review Gallery
---
Final thoughts and verdict on NOBULL Sneakers
I hope this NOBULL Knit Runner review gave you some insights into the NOBULL brand, and in particular, these workout shoes.
Although I don't recommend them for running, they do serve as a very stylish, and comfortable everyday workout shoe for cross-fitters, and weightlifters, or as a lifestyle shoe.
All in all, the NOBULL Knit Runner is a bit of a mixed bag but the positives do outway the negatives.
If you have any questions about NoBull as a brand, the quality, or anything else, feel free to leave a comment down below. Thanks for reading, and I'll see you next time!