What Is A Vertical Kilometer?
Vertical Kilometer Races are a common race concept in European mountain running – but one I had not heard of until I started researching and visiting the Alps for trail running.
ADVERTISEMENT
So, what is a Vertical Kilometer…?
"an uphill mountain running race, which ascends approximately 1000 metres while covering a distance of no more than 5km"
The spelling is in the European format ('kilometer', as opposed to 'kilometre') and it is often referred to as a 'VK' or 'VKM'.
While the broad definition specifies the distance is not normally any further than 5km, many vertical kilometer races are shorter, and some are occasionally longer (e.g. Transvulcania). The Chamonix Vertical Kilometer course we have run (but not raced), is less than 4km.
We love the concept of 'running' a Vertical Kilometer, as it is so simple: a maximal effort for as long as it takes to haul yourself up 1000m over mountain terrain – and you are rewarded with a fantastic view from the top of a mountain!
Racing a Vertical Kilometer
Some of these races have 'mass starts' where everyone starts the race at the same time. Other VK races, such as the Dolomites VK, have small groups of people starting waves, and others, such as in Chamonix, have one runner starting every 30 seconds. Each type of start has its advantages, with the intention of having one person start at a time being that congestion on the narrow single-track trails is mostly avoided (although you may still need to pass, or be passed, by the runners around you at some point).
Some of these races start at near-sea-level, but others, such as the Santa Caterina VK, start at a relatively high altitude. With the combination of the maximal effort involved in climbing pretty much non-stop and the increase in altitude, be prepared to be working extra-hard, especially if you live and train closer to sea-level!
Vertical Kilometer races are typically held the same time as one or more other, longer races, including 'Skyrunning' races and mountain ultramarathons. A typical race weekend format goes something along the lines of:
Friday afternoon/early evening: Vertical Kilometer race takes place
Saturday: Ultramarathon race starts (ultras often start on a Saturday as they can take so many hours to complete!)
Sunday: Skyrace takes place
This means that if your legs/body can handle it, you can visit an awesome mountain town, run the Vertical Kilometer on the Friday, and another race that weekend – with the Skyrace being the most likely option (I don't think many people race a VK one day and toe the line at an ultramarathon the next morning, but maybe some do…).
UK Vertical Kilometer races
The UK has some gorgeous mountains, but not many that can accommodate a full 1000m of ascent in 5km or less. The Glen Coe Skyrace event is an exception, and is the UK's only Vertical Kilometer race: Their VK event, the Mamores VK, covers 1000m over 5km.
RELATED: Trail Running With Poles: Benefits, Disadvantages And Advice
European Vertical Kilometer races
In the European mountains, the home of Skyrunning and the Vertical Kilometer, you're spoilt for choice. Here's a selection of those that excite us the most!
North American Vertical Kilometer races
As mountain running and European-style races become more popular, we will see more and more American and Canadian Vertical Kilometer races being introduced. Here are a few well-known races:
RELATED: Broken Arrow Skyrace: Race Report, Photos & Advice
Japan Vertical Kilometer races
If you're looking for a VK race in Asia, the Oze Iwakura Vertical Kilometer in Japan should do the trick! There's a choice of 700m over 3km, or the full 1000m over 5km.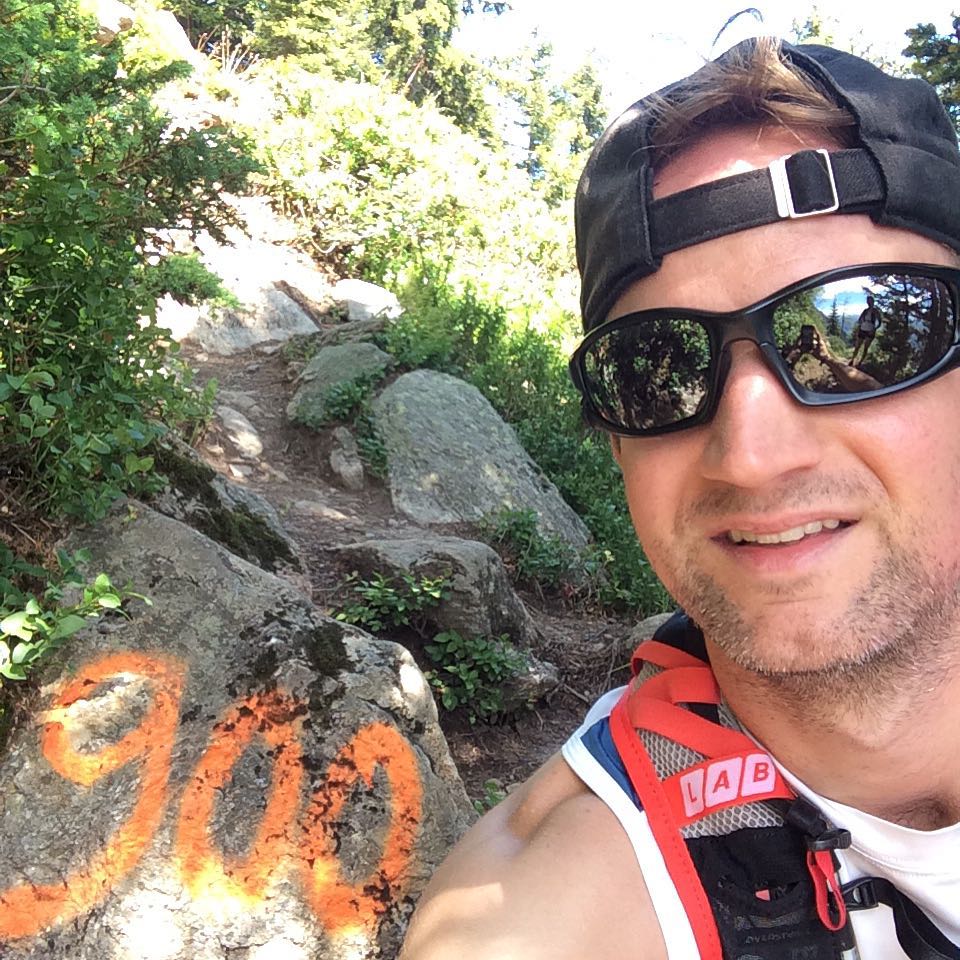 How long should a Vertical Kilometer take me?
If you're the Vertical Kilometer World Record holder, Kilian Jornet, or another super-hardcore uphill mountain runner, then you will be able to run a VK in less than 40 minutes! The current (as of 2017) men's and women's World Record holders are Urban Zemmer (29m42s!) and Christel Dewalle (34m44s) respectively, who both set these times on the steepest course, in Fully, Switzerland, in 2014.
For mere mortals, it's still a great achievement to complete the course, and it may take you a couple of hours depending on the course, conditions, and your experience and fitness levels.
While it will be painful regardless of how long it takes, what will keep you going will be that sense of achievement and the epic views you'll be able to take in as a reward!
Did we miss one!?
We're always excited to learn about new and adventurous trail running routes and races. Let us know in the comments if we've missed any great Vertical Kilometer Races off our list and tell us a bit about them!