Salomon S-Lab Light Skirt & Support Half Tights
Track back to a summer ultramarathon – Race to the Stones 2016. It was a beautiful English summer's day: rather humid, but a wonderful day to be out running the trails. I had a problem, however. Although I was wearing a trusty tried and tested pair of trail running shorts, for some reason on that day, my thighs were chafing – ouch.
ADVERTISEMENT
After recovering from the race, I set about finding some trail running clothes I could wear on my bottom half that would be flattering, comfortable, and not chafe. Oh, and they had to have their own built-in underwear, or be designed to be worn without anything underneath (a necessity, in my book).
I settled on the Salomon S-Lab Light Skirt, accompanied by the S-Lab support half tights and Modular Belt – here's why.
About Salomon's Womens 'modular' skirt and shorts combos
The Salomon S-Lab Light Skirt collection allows you to choose the length and compression level of the shorts that you wear under the skirt layer, rather than having a skirt with built-in shorts, or shorts with a skirt layer over the top. So you can mix and match the length and level of compression of the under-shorts, to your preference.
Briefs, shorts or leggings?
You can choose from the following under-layers:
You can see from the screenshot below (from Salomon's website) that the compression leggings are much longer than the 'support half tights', despite also being described as 'half tights'.
Although the longer leggings were tempting, I know from experience that the Exo compression doesn't work for me (too tight around the waist). The briefs looked overly skimpy for my style and didn't offer the chafe-free experience I was after, so I selected the support half tights to wear under the skirt. These are just long enough to cover the top half of my thighs, and therefore the area where my thighs have been known to rub (and chafe) on hot days and long runs.
[one_third]
[/one_third][one_third]
[/one_third][one_third_last]
[/one_third_last]
Light Skirt
I chose the skirt as the top layer, but there is also the option of having loose shorts that you wear over the top of the compression layer (like the men's option). However, as one of my objectives was to reduce chafe-potential, I decided that the less fabric there, the better. Plus, I like the look of the skirt 🙂
S-Lab Modular Belt
The S-Lab Modular Belt an optional accessory that is great for:
keeping the skirt in place
providing a little extra stomach coverage (which could be a good or bad thing) and
some handy stretchy pockets for storage.
It has two sets of three vertical poppers that connect to the three poppers at the front and back the tights/briefs in the series. This holds the belt in place on the bottoms.
When I wear the belt, I connect the bottom two poppers to the top two poppers of the shorts. This gives me a small amount of additional stomach coverage, which is more comfortable and flattering than the mini muffin-top I have with just the tights.
Fit
As with other Salomon clothing, I ordered these in size Small (see also my recent review of Salomon's Intensity trail running tights).
The first time I tried to get the tights on, it was a very real struggle to get them over my hips. From looking at them, I was pretty doubtful as to whether they would go on at all! Once on, they felt very tight around the crotch, and I was concerned about how comfortable they would be to run in. They did, however, feel great on the glutes and thighs, and fitted around the waist (although I did have a small muffin-top…). Of course, fit is going to be individual – I have a small waist to hips ratio so this happens with a lot of sports kit with an 'athletic fit' cut.
Next came the skirt. The skirt is a very loose and lightweight fabric that goes on over the tights. You couldn't wear it on its own unless you're happy to have nothing apart from your pants underneath – not me! It has an elasticated waist and sits over the tights wherever you place it.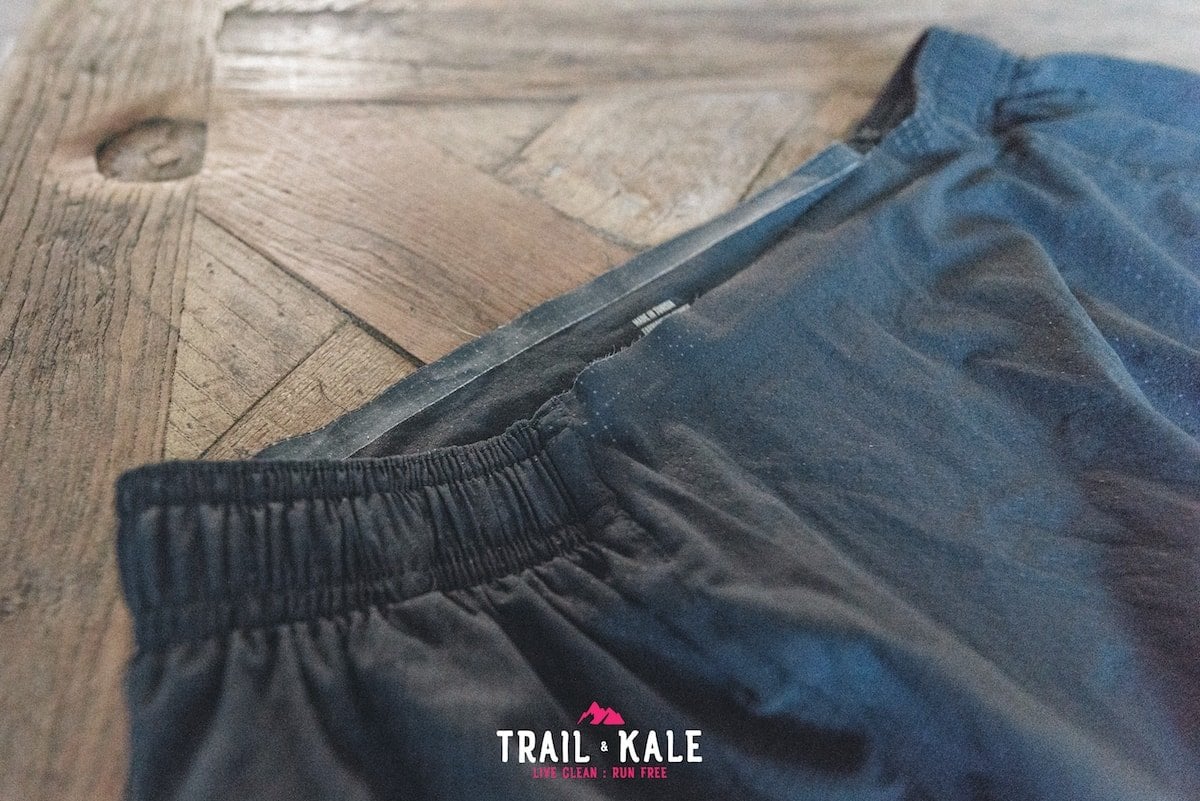 Finally, the belt pops on, as described above. I have the belt in size 4, which doesn't bear relation to dress-sizes, as the belts are unisex and come in sizes 1-5. It was a bit of a guess as to what size would fit the best, and I got lucky. If you're a similar size and shape to me, then size 4 should be suitable for you, too. It needs to fit snugly so it grips and doesn't move around, but it shouldn't be restrictive.
Pockets
The tights have small pockets that would be suited to a small key or gel – you can't see the bulge if you have the skirt on over the top.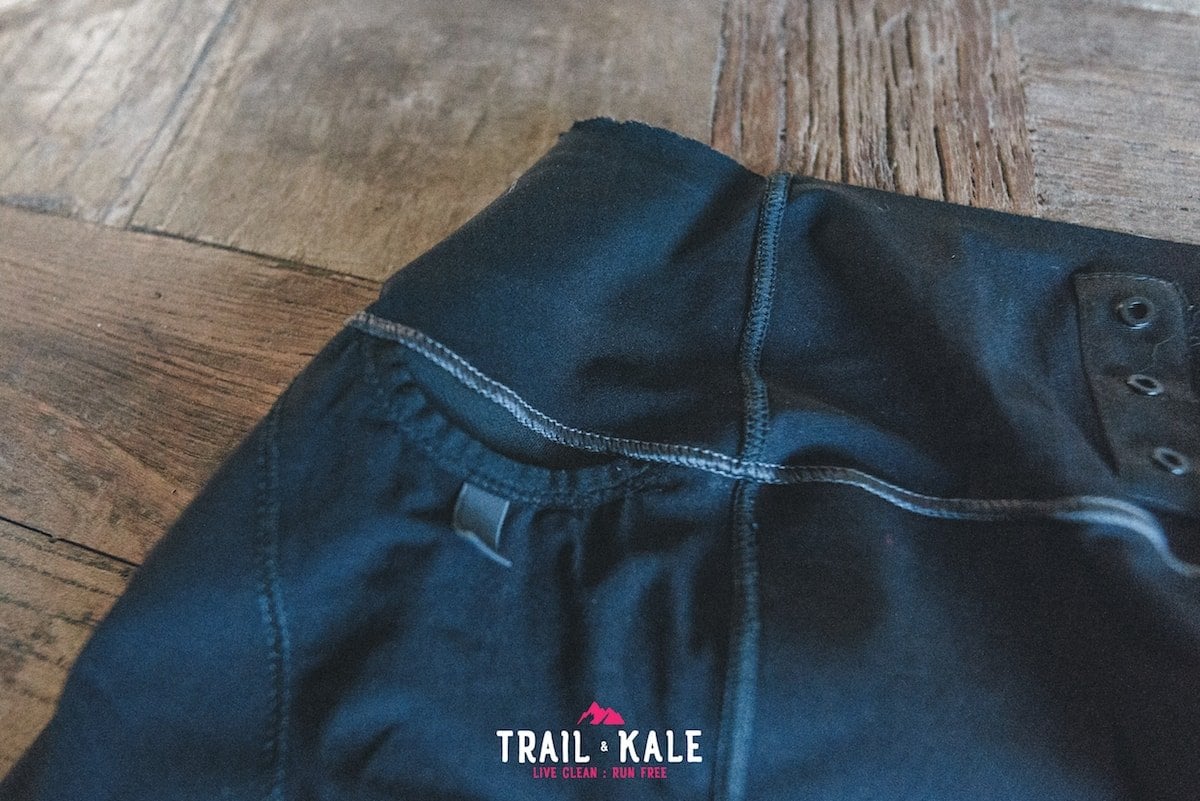 The belt is where most of the pockets are. None of them are zip-up, which is a shame. But there are four good-sized stretchy pockets (on each of the front, back, left and right sides) for storing gels, tissues, a small bag containing emergency cash/items, and a phone. My iPhone fits the best in either the front or back pocket, on days when I don't also have a race vest on and need to carry a phone. This makes it a great item for wearing on a shorter trail run or race when the race vest is not needed.
Fabric and weight
The fabric of all three, the Light Skirt, Support Half Tights and Modular Belt, is thin and lightweight. It dries the quickest I have seen any running kit dry – when on, and after being washed.
They also pack down very small, into the size of a fist, which is handy for travelling (or multi-day adventures) when you're short on space and weight.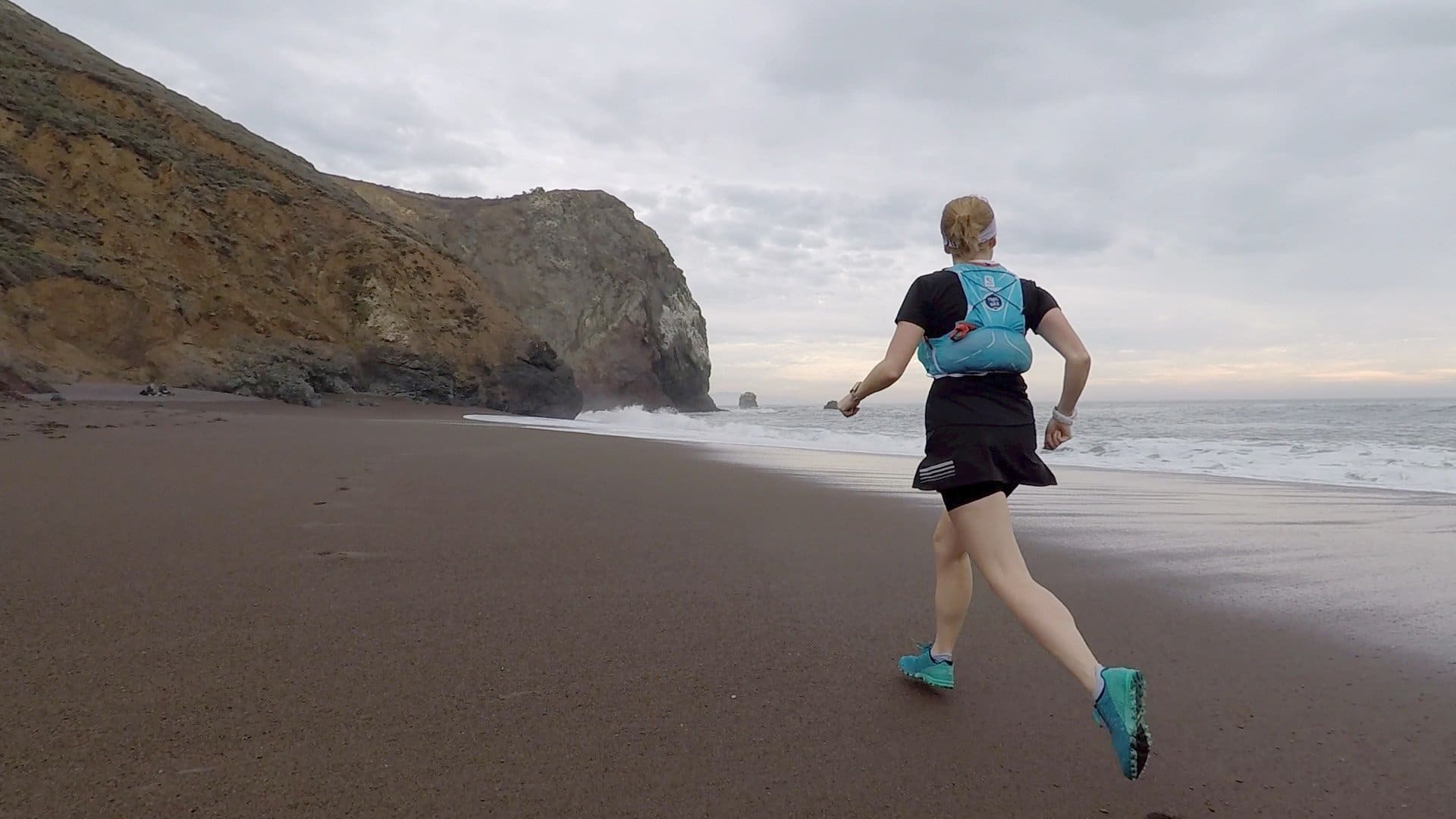 Comfort
I chose the S-Lab Support Half Tights and S-Lab Light Skirt in the hope of finding a good quality running skirt/tight combo that would be comfortable for long runs, and stop any thigh chafing issues I may experience on a humid or wet day.
Although I was initially concerned that these would be uncomfortable in the tight crotch area for running, actually, once you start running in them, they move with your body, and you forget you have them on. As they are snug-fitting, they don't rub, and they are long enough to cover the upper thighs and not move during a long run, so that eliminates any thigh-chafe issues.
While they are comfortable once running, after a run, I find myself looking forward to taking them off. The same would apply to most compression clothing – it's nice to relax in loose clothes after a run!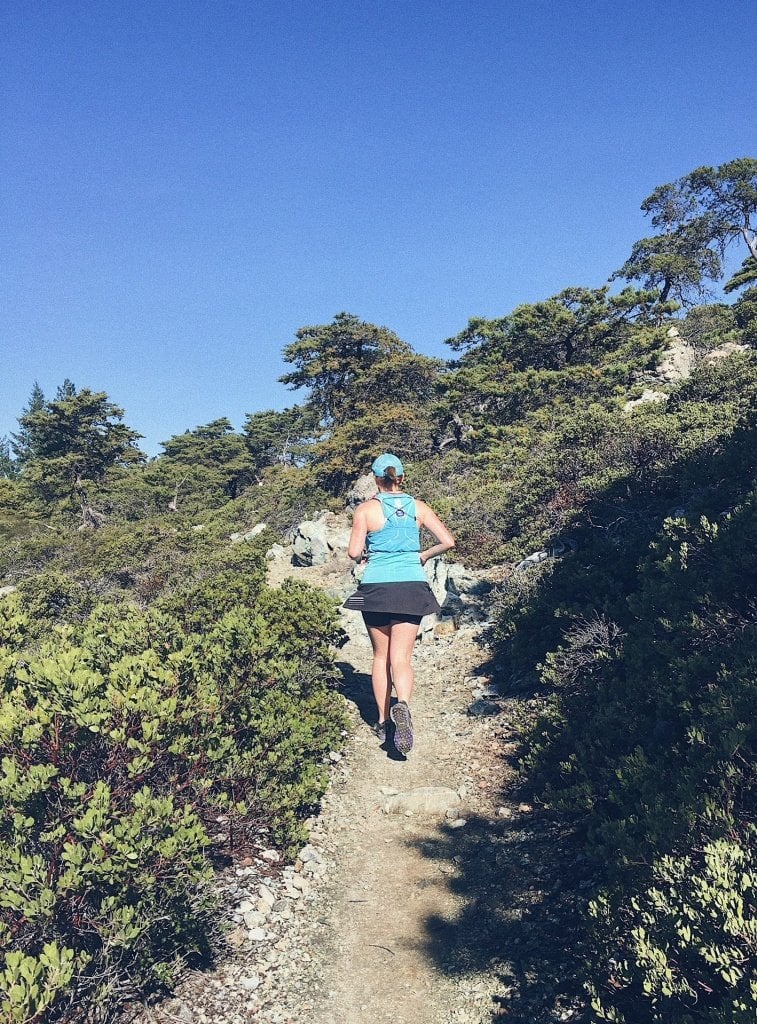 RELATED: Up and down Mount Tamalpais – Trail Running in Marin California
Summary
These are definitely the most expensive running shorts/tights/skirts I have come across! At £175/$200 at full price (£80/$100 for the shorts, £60/$60 for the skirt and £35/$50 for the belt), they need to last a long time to get your money's worth, given other good quality alternatives are available at less than half the price.
However, since buying these last summer, I have rarely worn any other shorts/skirt for running. Because the S-Lab Light skirt combo is so comfortable and dries quickly after a wash, it means I can wear it daily, and it still looks and feels as good as new, so on a price-per-wear basis, the investment can definitely be justified – if the S-Lab Light fits you and you value the features it offers.