I love to run in shorts and let my legs fly free! However, that's just not practical or sensible in colder weather. Finding a flattering, comfortable pair of running tights that stay put, are not see through and which you can comfortably wear for hours is easier said than done.
ADVERTISEMENT
As regular readers of Trail & Kale will know, we are big fans of On Running shoes and review all of the brand's most popular road and trail running shoes. On also sells a range of running clothes and socks. [To see our other reviews, see our On Running brand page!]. This winter I've been wearing On's women's running tights for chillier winter runs.
First impressions of On's Women's running tights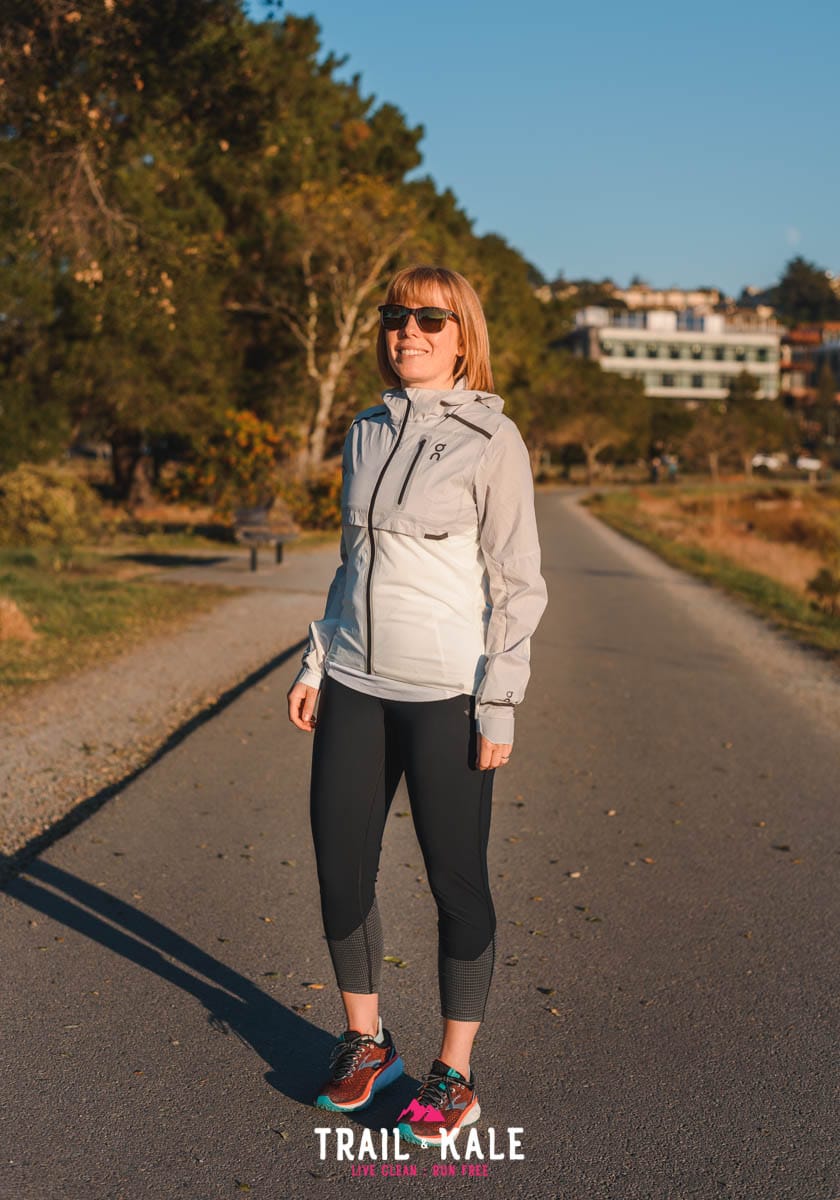 These women's On Running Tights are very streamlined. The fabric is smooth and elasticated, but not overly stretchy. The tights do not have a drawstring and have limited 'give' in the waistband, which means it's important to get an appropriately-fitting size.
I initially ordered these in a size small, but could not get the waistband over my hips! An exchange to size-up to a Medium ensured I could get them on comfortably.
Fit
As noted above, now I have the correct size, the running tights go on easily. Because the fabric is flexible but not overly stretchy, they provide light compression, stay put once on, and don't slide down or require pulling up during my runs, but still allow my legs to move comfortably through the full range of running motion.
I've worn these running leggings for hours at a time, on long trail and road runs and don't notice I'm wearing them. This is pretty impressive for running tights with no adjustable features.
While not marketed as compression tights, these leggings do offer a good amount of light compression, especially in the reflective calf area – great for hill-climbing sessions where your calves are doing a lot of work!
The fabric is not particularly thick, and still manages to not be see-through and feels durable – it's unlikely to snag or be prone to holes, because of the tight weave and quality of the fabric. This is perfect for autumn, spring or mild winter runs, where you don't need thick thermal leggings, just some coverage and protection from the elements. I also wear them on colder days, anything above freezing, assuming I'm not expecting a biting chilly wind (in which case I'd opt for some thicker running tights).
Due to the great fit, these running leggings also make great workout tights for general workouts in the gym.
Features
As the On running tights are pretty streamlined, they do not have many pockets. There is one small zip-up pocket at the back, which will fit a key and a credit card / gel, but it is not large enough for much else – and will not fit my iphone.
The tights have some nice reflective features, in particular the pattern at the back of the calf area, as well as reflective On logos.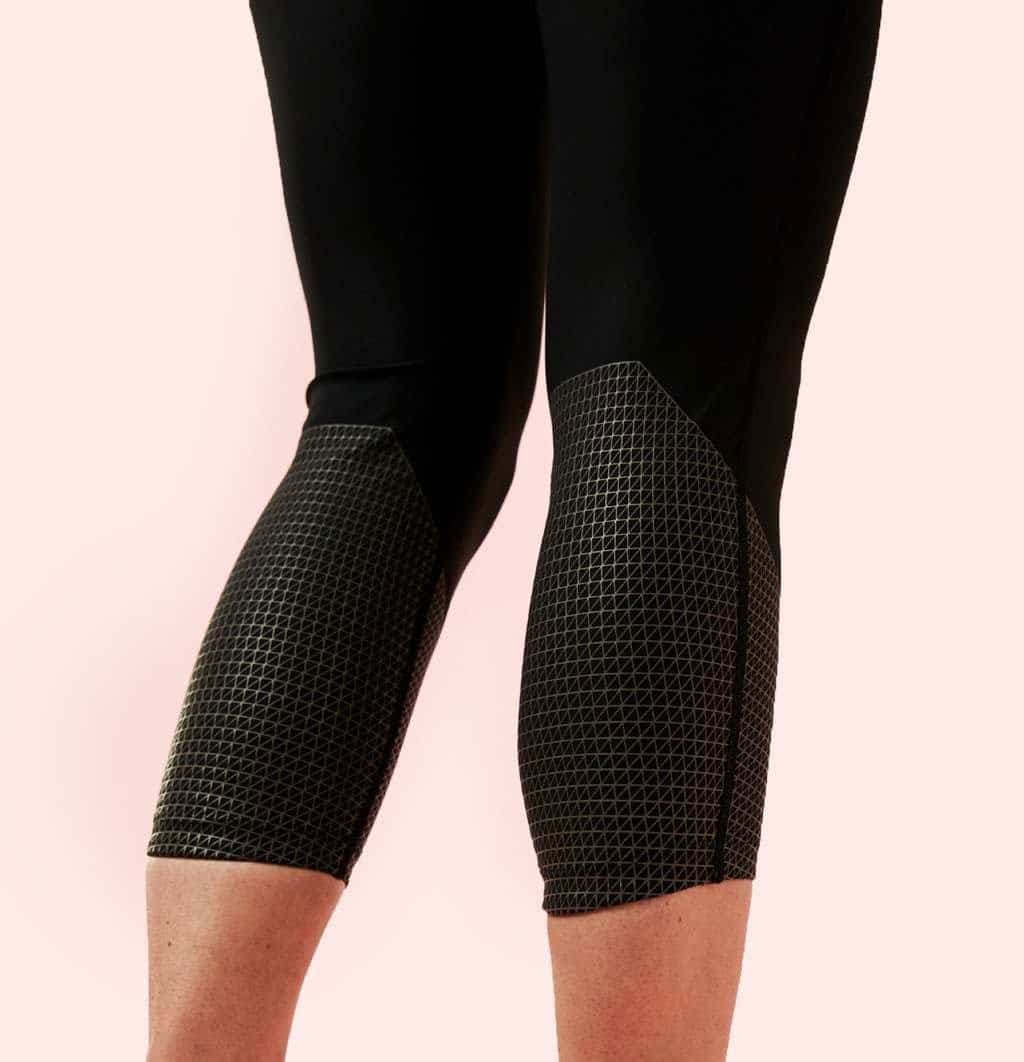 7/8 length tights are my favourite length, because I find them easier to get on and don't interfere with my socks!
The technical fabric is highly breathable, and helps keep me warm and dry when I have my running sweat on.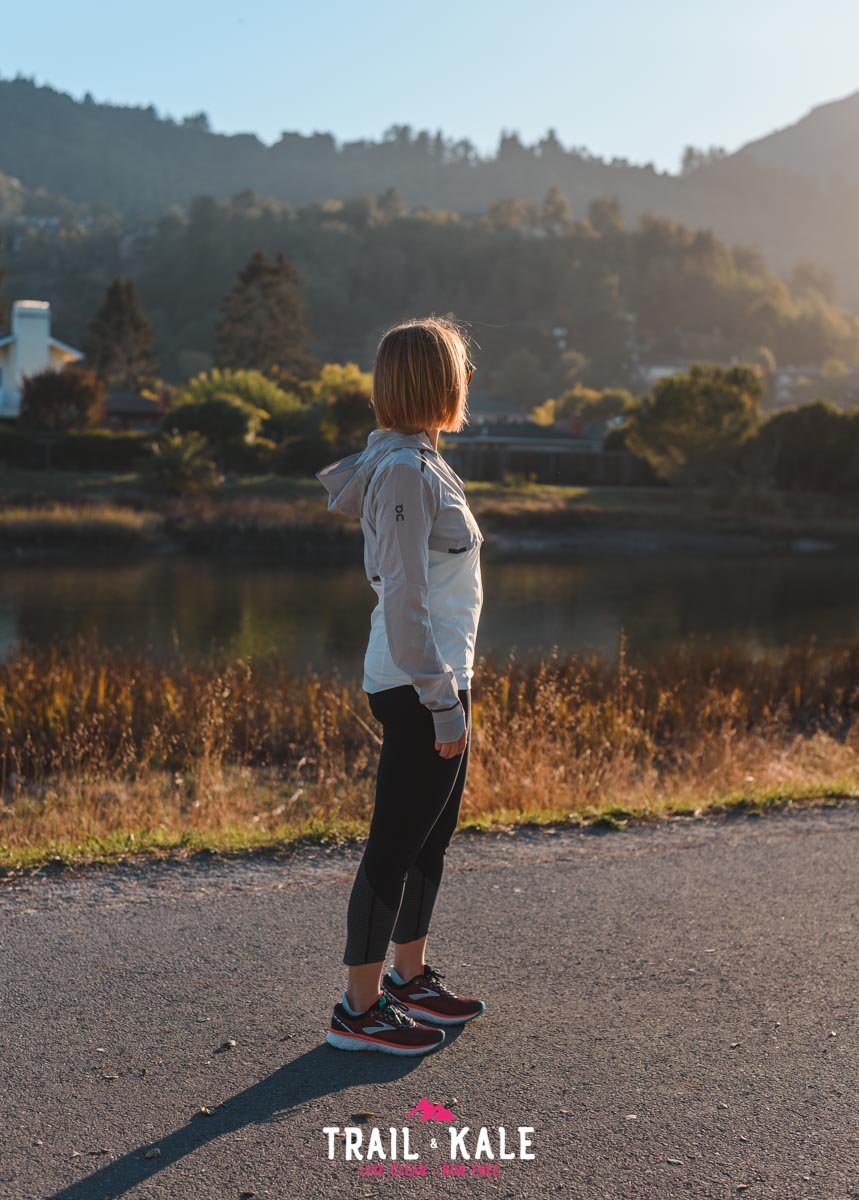 Appearance
These women's On running tights are pretty flattering, and it feels good to put them on. While appearance is not the most important thing, I believe that feeling good in what you're wearing does contribute to a good run. The wide waistband comes right up to my waist, which means that I don't get any 'muffin-top', and this probably also contributes to how well the tights stay up once on.
Although they only come in black, I get a lot of comments on them when I'm out running, mainly other women asking where they're from / what brand they are.
Value
At $119.99, these running tights are not the cheapest. But you are paying for quality at the end of the day. I've worn these many times and they still look as-new and have their shape. On a price-per-wear basis, these are therefore great value.
On Running Tights Women's
Pros
Quality fabric & construction
Breathable
Flexible
Flattering fit
Reflective features
Cons
Only available in black
Zip pocket too small for a phone
In summary – On Running Tights
For a well-fitting, comfortable and high-quality pair of running leggings, the On Running Tights are a great choice. They also look great with other On running clothing, such as the On Weather Jacket, which I reviewed recently [read here].
Still not sure which On Running Shoes to buy?
Visit our Best On Running Shoes Guide for an ordered list of the top ON shoes for road and trail running. It has been designed to make your buying decisions easier.