As regular Trail & Kale readers will know, we are long-time wearers of On Running's shoes for both trails and roads. When we heard that a new waterproof shoe had landed, the On Cloud Waterproof, we had to get hold of some. I hope this On Cloud Waterproof Women's review answers all your pre-purchase questions but if not, please leave your question in the comments below and I'll get bck to you.
Women's On Cloud Waterproof
On launched the On Cloud in 2014, and it has become a popular trainer for not just road running and shorter triathlons, but also day to day casual wear, as it looks so good and is easy to get on and off, thanks to the elasticated laces. There's now a new On Cloud 2019 that we recently reviewed, follow the link below to read that one next.
I have been wearing my On Clouds to commute into the city, which involves around 20 minutes of walking, as well as public transit. Having worn out my beloved stealthy all-black On Clouds, these women's On Cloud Waterproof have become my new commuting and general casual trainers.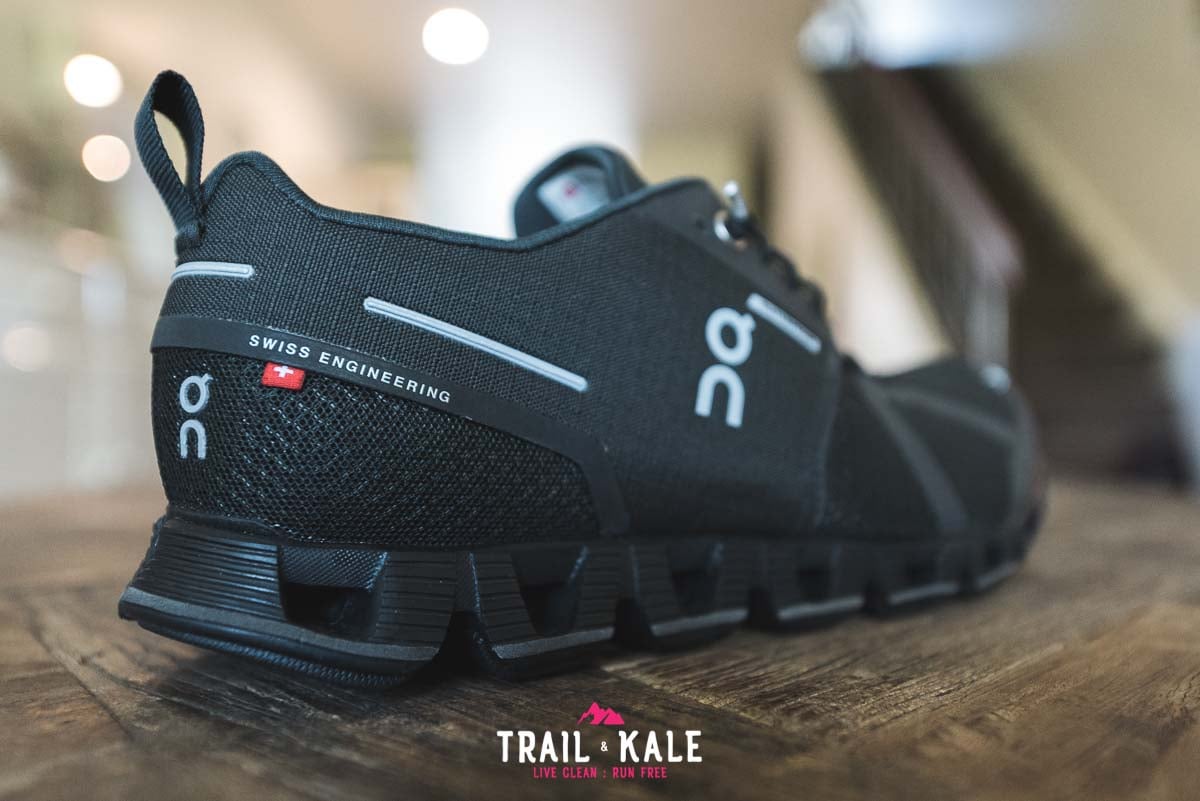 Fit & Design
The big advantage of On Cloud trainers over other trainers are that they are super-light, and easy to slip on and off, with understated elasticated laces. This makes them easy to put on and leave the house, and also makes them a more subtle choice (especially in black or other dark colors) to wear to travel to work in an office.
---
RELATED:
---
Waterproof and cushioning
The new On Cloud Waterproof women's is advertised as 'The World's lightest fully cushioned shoe, made waterproof'. Therefore it is perfect for commuting in cooler climates or parts of the world where it rains. There's nothing worse than trudging around a city with soggy feet (and socks/tights), so I was excited when On launched the waterproof edition, especially when it came out in a very stylish black edition, with reflective features!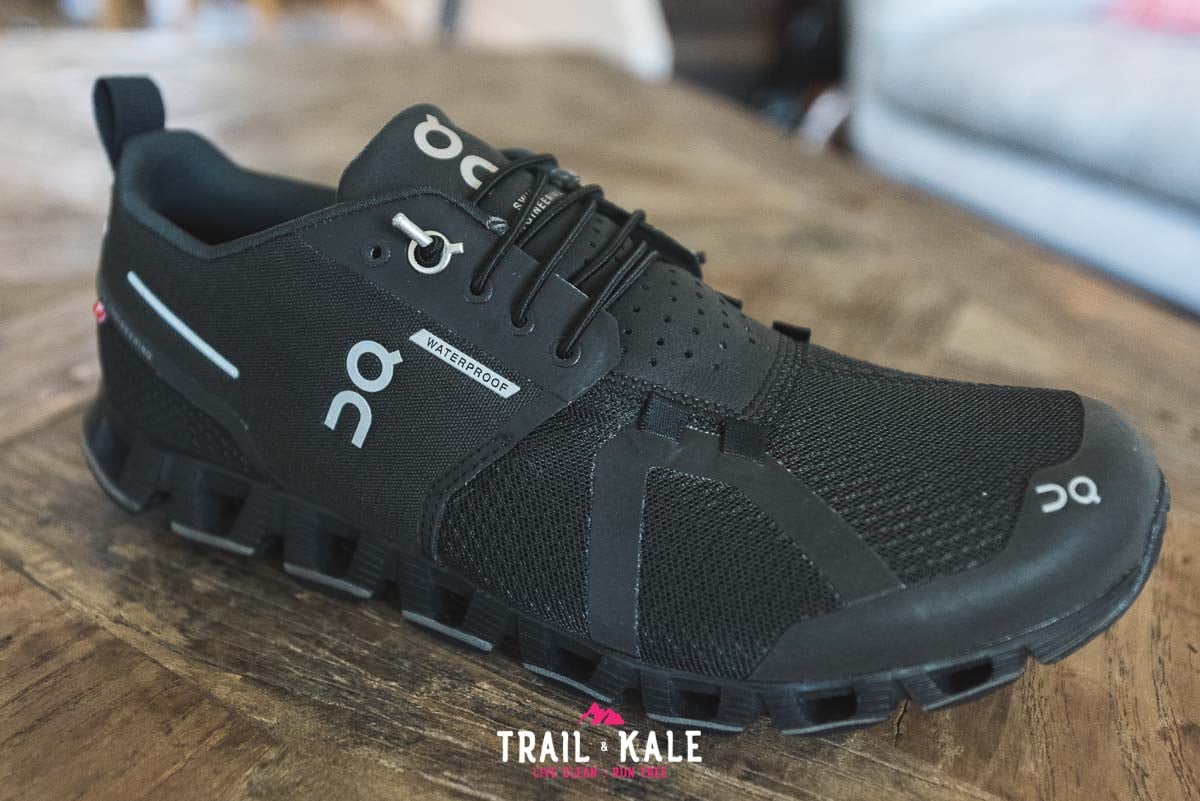 On Cloud vs On Cloud Waterproof
Comparing side by side, the toe cap and upper material on the On Cloud Waterproof are thicker and designed to repel water.
Reflective features
The On Cloud Waterproof has more reflective details than the regular On Cloud 2018 – it has thin strips of reflective material around the heel, as well as the usual reflective On logos.
Warmth and breathability
Because the On Cloud Waterproof is made from waterproof materials, it is inherently warmer than the normal On Clouds. This is ideal for someone like me, who gets cold feet even in mild temperatures and has a hard time warming them up! I would still choose the On Clouds on hot, dry summer days, to stop my feet from getting too hot and sweating, but for the majority of my needs, the On Cloud Waterproof is a great choice.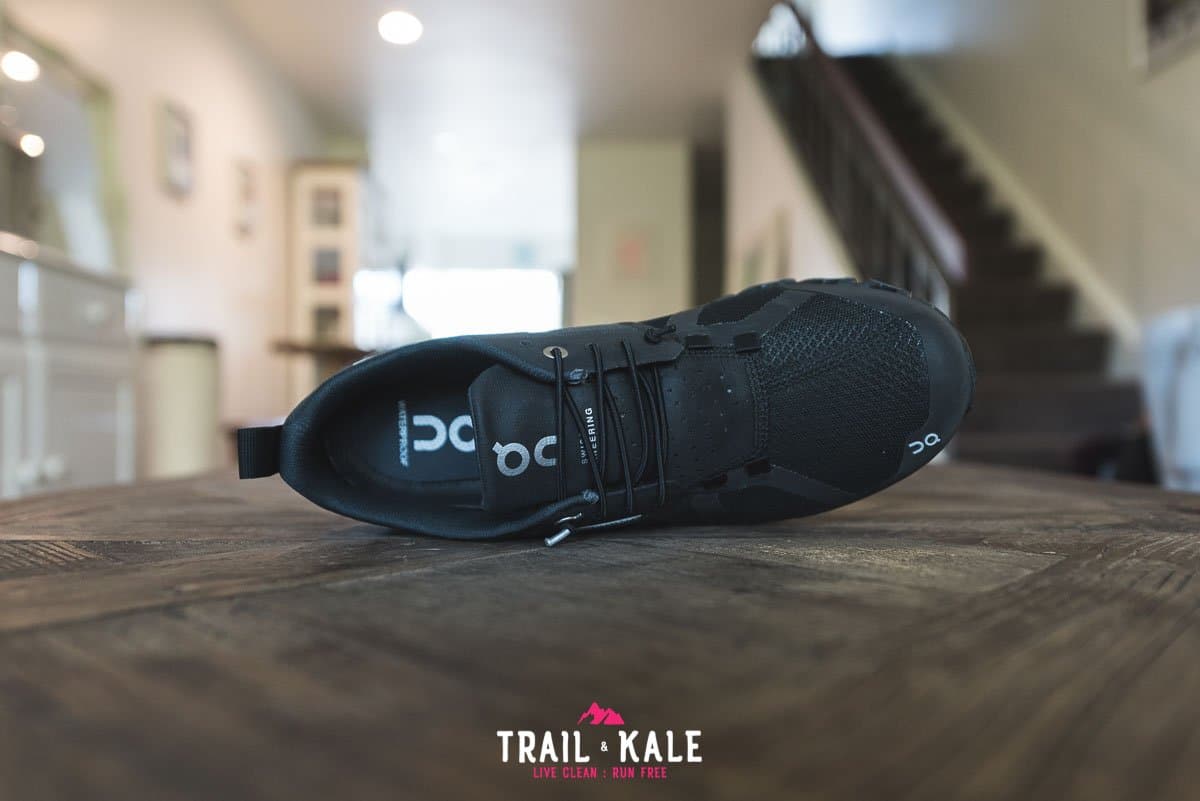 The outsole – flexibility with more protection
Due to the different materials used to make the Cloud Waterproof, they feel a little stiffer the first couple of times you wear them. I actually prefer this to the normal On Cloud for wearing in the city, as it makes my feet feel more protected when I'm walking around pavements and street hazards which I may stand on or accidentally kick, such as litter and broken paving.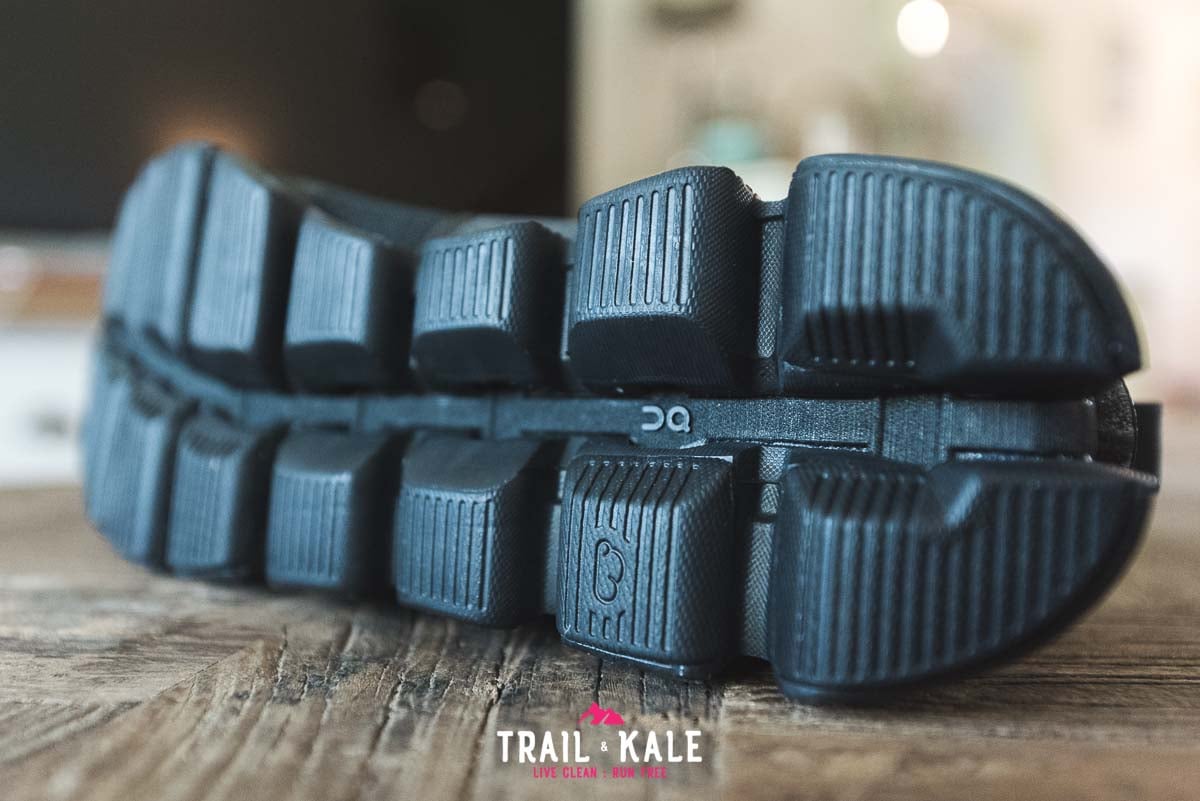 Sole – Grip in the wet
While I have not done a scientific comparison of the soles and grip, the On Cloud Waterproof women's also has noticeably better grip on wet surfaces – which makes sense, given their purpose, for wearing in the wet.
On Cloud Waterproof Women's
Pros
Fully Waterproof
Easy to get on and off
Lots of Reflective detail
Stylish design
Cons
Only 2 colors available (but they both look great)
On Cloud Waterproof Women's Review Summary
The Cloud Waterproof is a well-designed, lightweight and attractive trainer for city road running or casual/lifestyle wear. It's my go-to commuting shoe for comfort and style (even looking good when worn with workwear), as well as my casual weekend shoe of choice for wearing with jeans, shorts or leggings around town or walking light trails.
Still not sure which On Running Shoes to buy?
Visit our Best On Running Shoes Guide for an ordered list of the top ON shoes for road and trail running. It has been designed to make your buying decisions easier.