The Cloud 5 Ready is On's latest addition to the Cloud 5 collection, and it's been given a serious durability overhaul.
The Cloud 5 Ready is designed to be tough and ready for all-day adventures, the On Cloud 5 Ready brings a new wraparound TPU splash guard that gives easy-clean protection from dirt while keeping all the awesome features of the Cloud 5.
This On Cloud 5 Ready Review takes a look at the key features of these shoes, how they perform as an all-day lifestyle shoe, things I love (and don't like), plus how well they rank against other On running shoes reviewed here on trailandkale.com.
The Cloud 5 Ready upper construction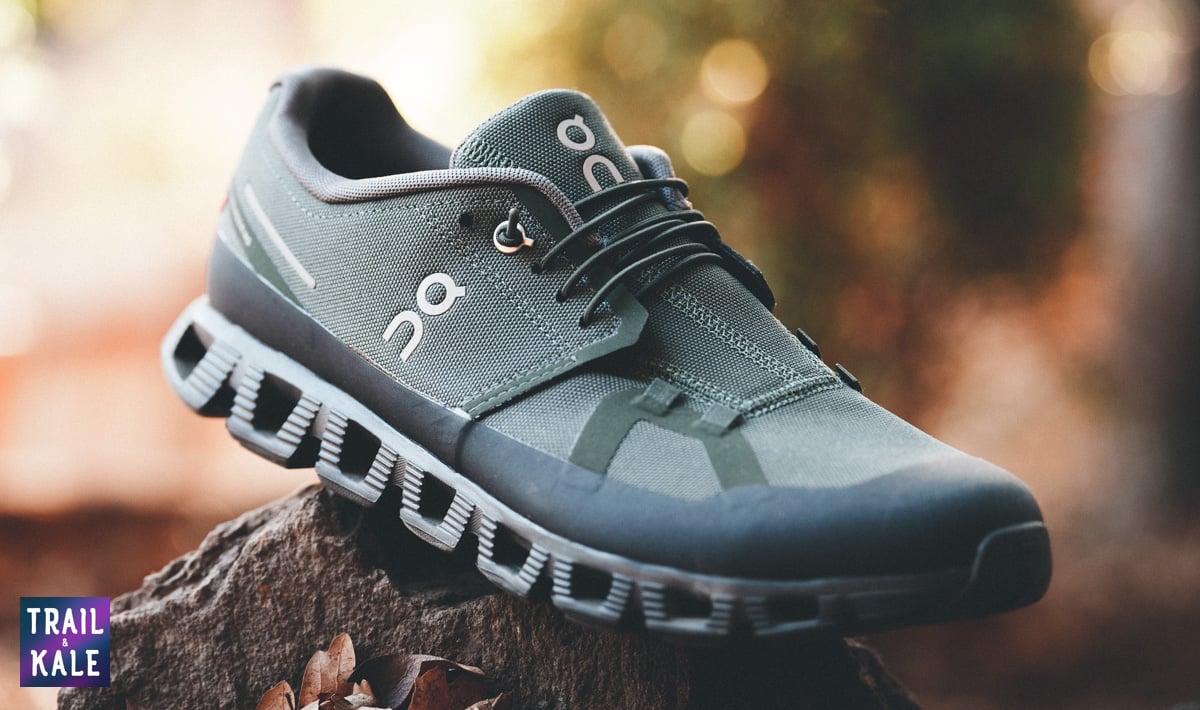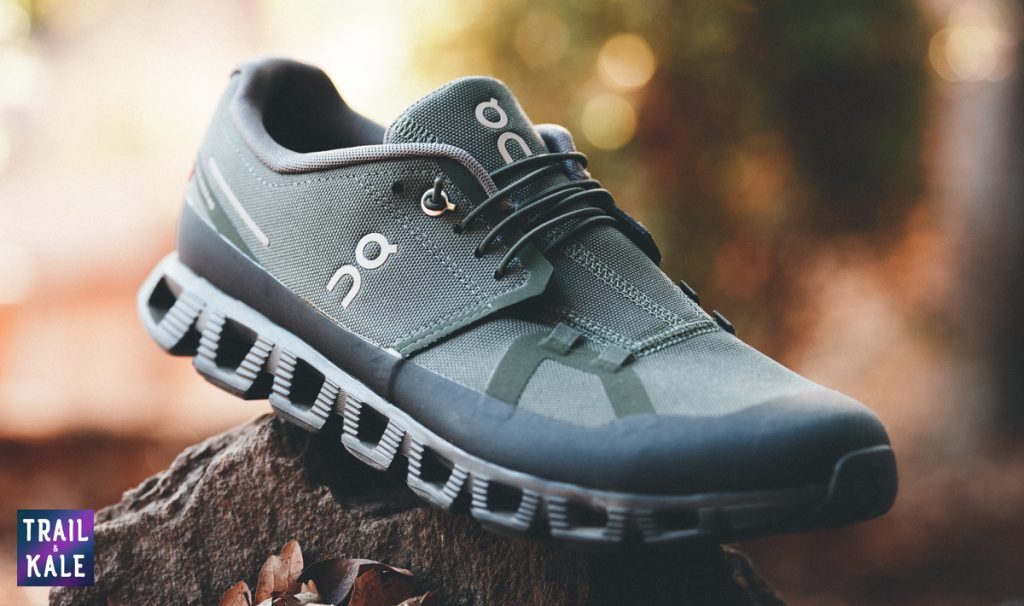 The most noticeable updates to the latest On Cloud 5 are definitely the tougher weave canvas upper and of course the striking wraparound TPU splash guard that you'll either love or hate.
I choose to love.
The canvas upper is a pretty firm material that will give much more protection than flex, which is ok because this is a lifestyle shoe and NOT a running shoe.
Sure you can run in it, but there are much better-suited On shoes for running that will get you hitting personal best times, with a lot more comfort. If you're looking for a great pair of running shoes for the roads, read our 'best running shoes' buyer's guide next.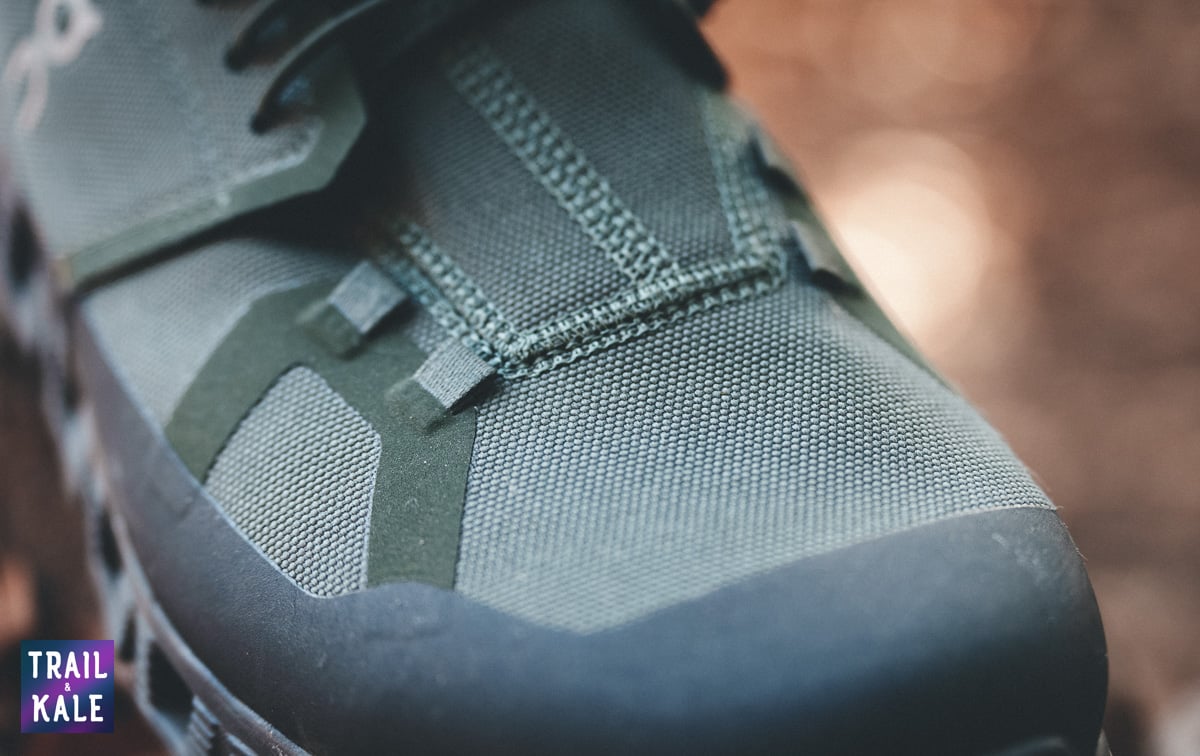 It's not a very breathable material, which means it won't regulate internal temperature as well as say the Cloud 5, but the upside to this is that your feet will stay warm during the colder Fall/Winter weather.
The canvas material on the Cloud 5 Ready isn't waterproof though, so if you're looking for lifestyle trainers that are fully waterproof, then the Cloud 5 Waterproof is going to be the shoe best for you, it's what I use for rainy days.
For anyone wondering, the Cloud 5 Ready is essentially the new and much improved On Cloud Dip that I reviewed a few years ago (pictured above), but is no longer produced by On.
There is some level of waterproofing, however, thanks to the wraparound TPU splash guard which protects the bottom half of the upper from water penetration.
It's an interesting look that I've grown to love due to it's unique style and practicality.
The Cloud 5 Ready is very comfortable to wear and as a comparison feels similar to the Cloud just with a little flex and breathability in the upper.
As with the rest of the Cloud collection, the On Cloud 5 Ready has an inner sock that connects the tongue to the sidewalls of the upper. This keeps the tongue in place and stops chafe from happening within the shoe.
The durability of the upper has been excellent so far, due in part to On's high-quality construction of the canvas material.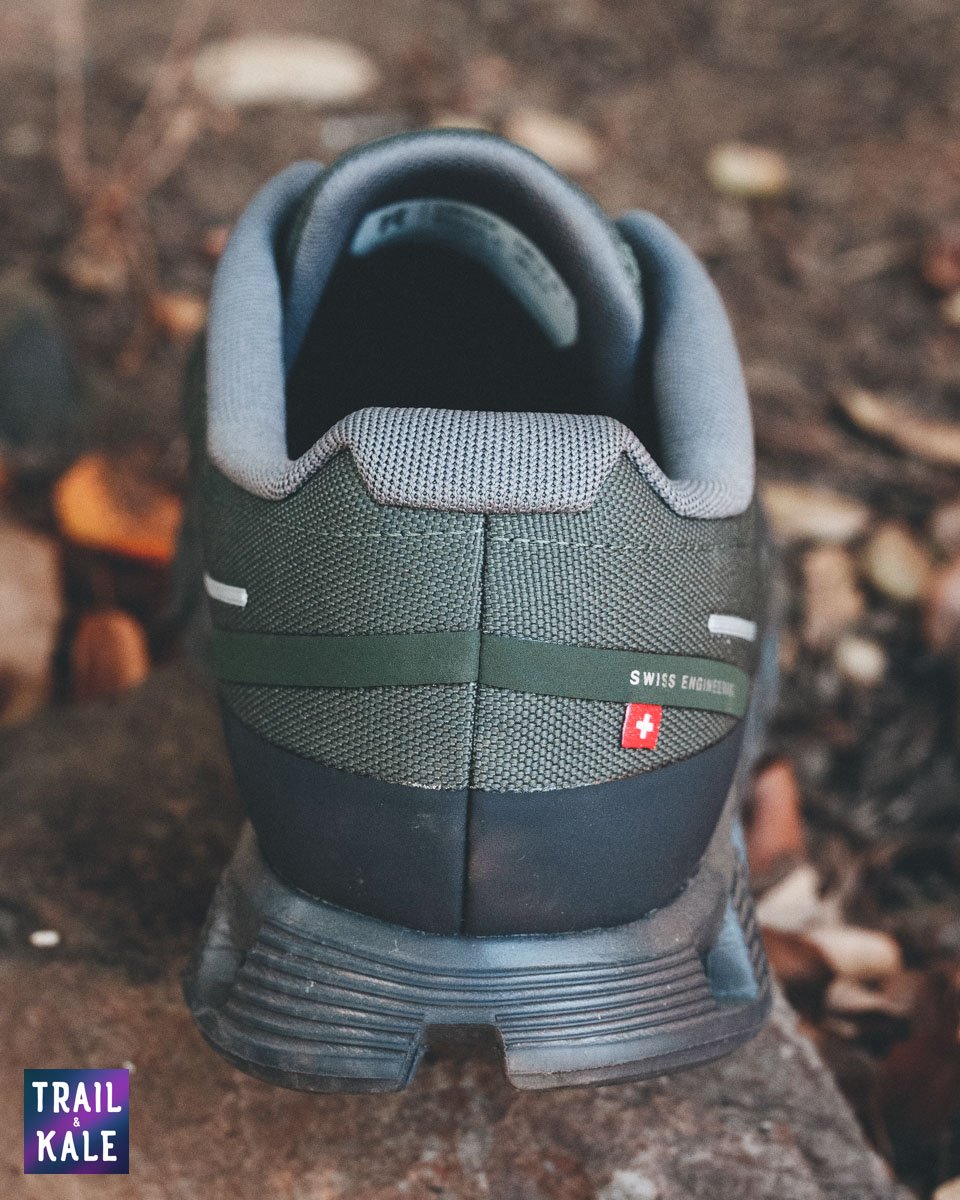 Padding around the heel area is soft and comfortable and the sidewalls don't rise too high either, which allows for more flexibility in the ankle areas without unwanted rubbing.
It's generally a really comfortable fit that feels great right out the box, with no 'breaking-in' necessary.
Cloud 5 Ready sizing advice
The On Cloud 5 Ready fits consistently to other On running shoes, which is also consistent with other popular brands including Nike, Salomon, Inov-8, and Merrell.
Due to the elasticated laces, if you have particularly slim feet then they may feel loose on you, even though the length is good.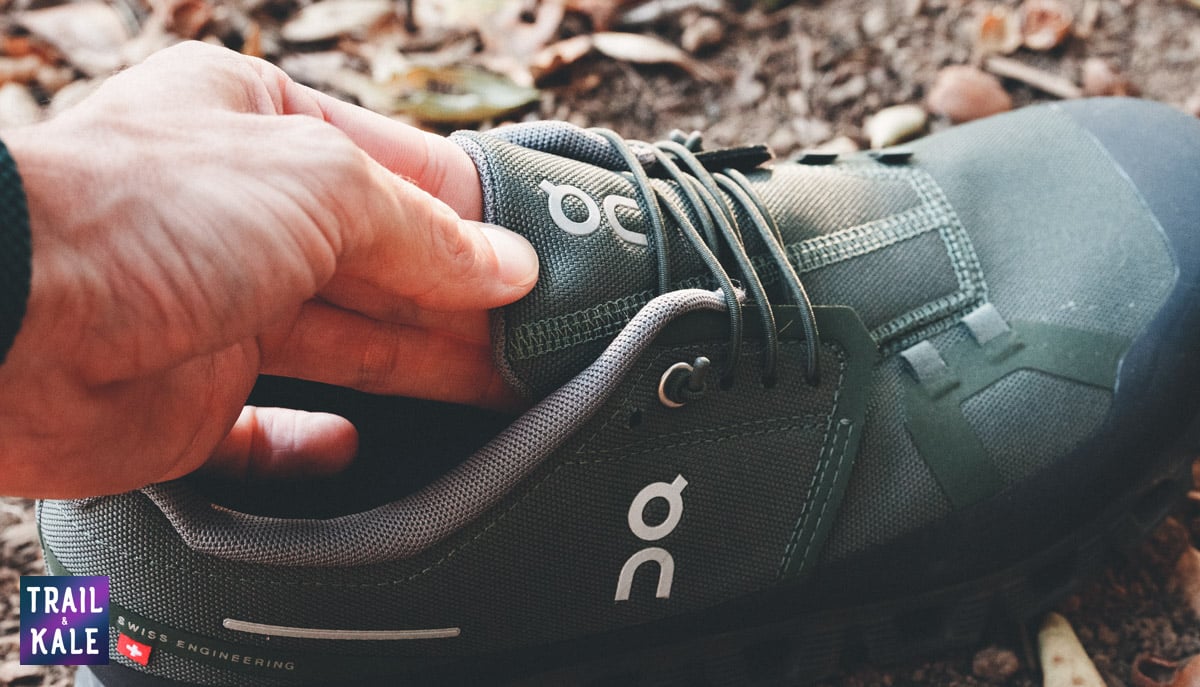 To fix this issue, you will need to adjust the length of the laces by pulling one end (or both) through until the shoes are fastened comfortably, then you can tie a new knot in the end(s).
This is something I usually end up doing with this style of lacing. This YouTube video I created will show you how to tighten On Cloud Speed Laces.
The Cloud 5 Ready support type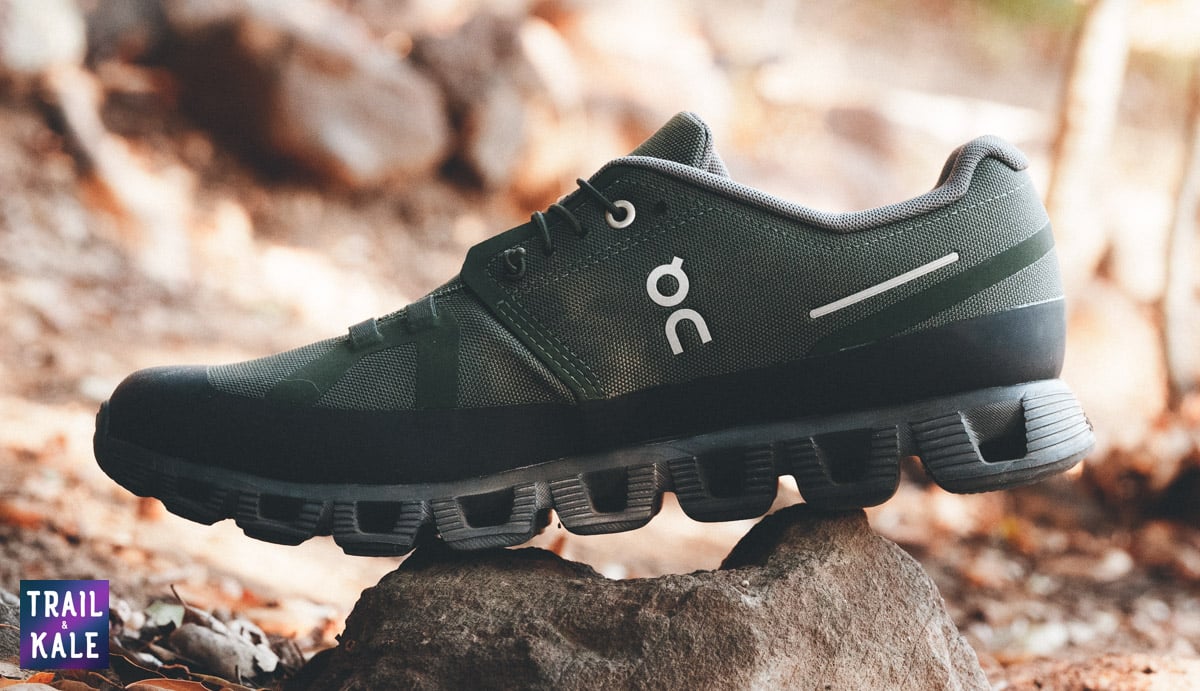 The Cloud 5 Ready has neutral arch support, one of the many things I love about On running shoes – this means it will fit most feet type well.
This neutral support is consistent with all other neutral On shoes I have worn previously.
I really like the lack of seams inside too as there's nothing inside to rub on your feet or cause discomfort.
How much cushioning is there in the Cloud 5 Ready?
There's plenty of cushioning in the midsole, it's the same midsole found in the Cloud 5. It feels great for all-day movement or standing up, whether at work, impromptu runs for the bus, or all of the above.
What's the Cloud 5 Ready outsole like?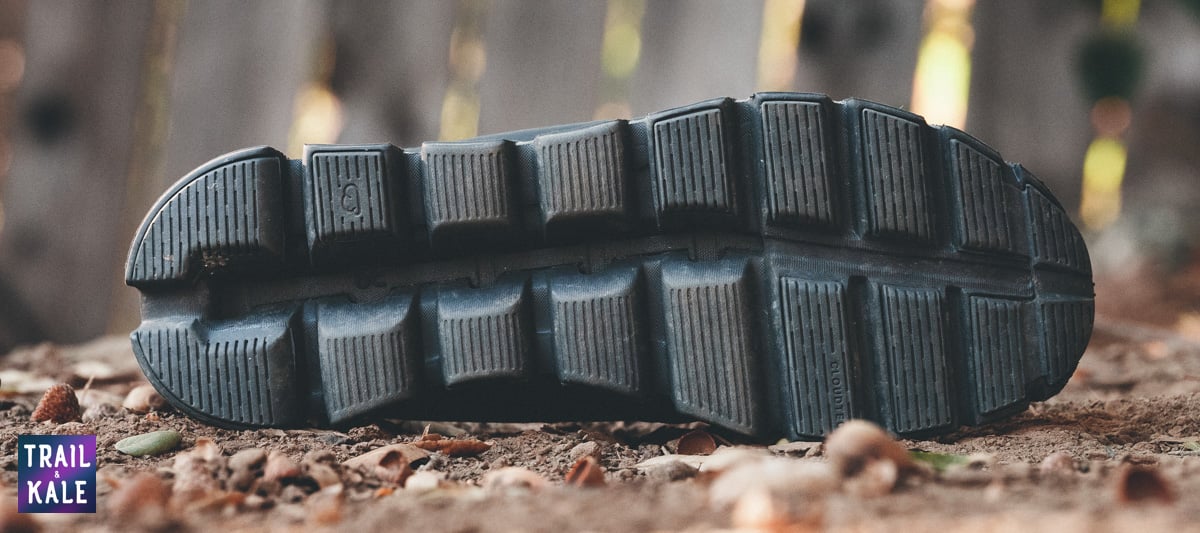 If you haven't tried "Running On Clouds" (or walking on clouds) before, then you must!
They'll make you want to run faster, I don't know why, they just do.
I always notice this, especially when putting on a new pair – the CloudTec pods give you that feeling of a cushioned landing, as they compress under your weight and forward force but then provide the feeling of a barefoot take off as the compressed pods spring back when your feet leave the ground.
The CloudTec outsole and Zero-Gravity foam offer outstanding impact protection and energy return.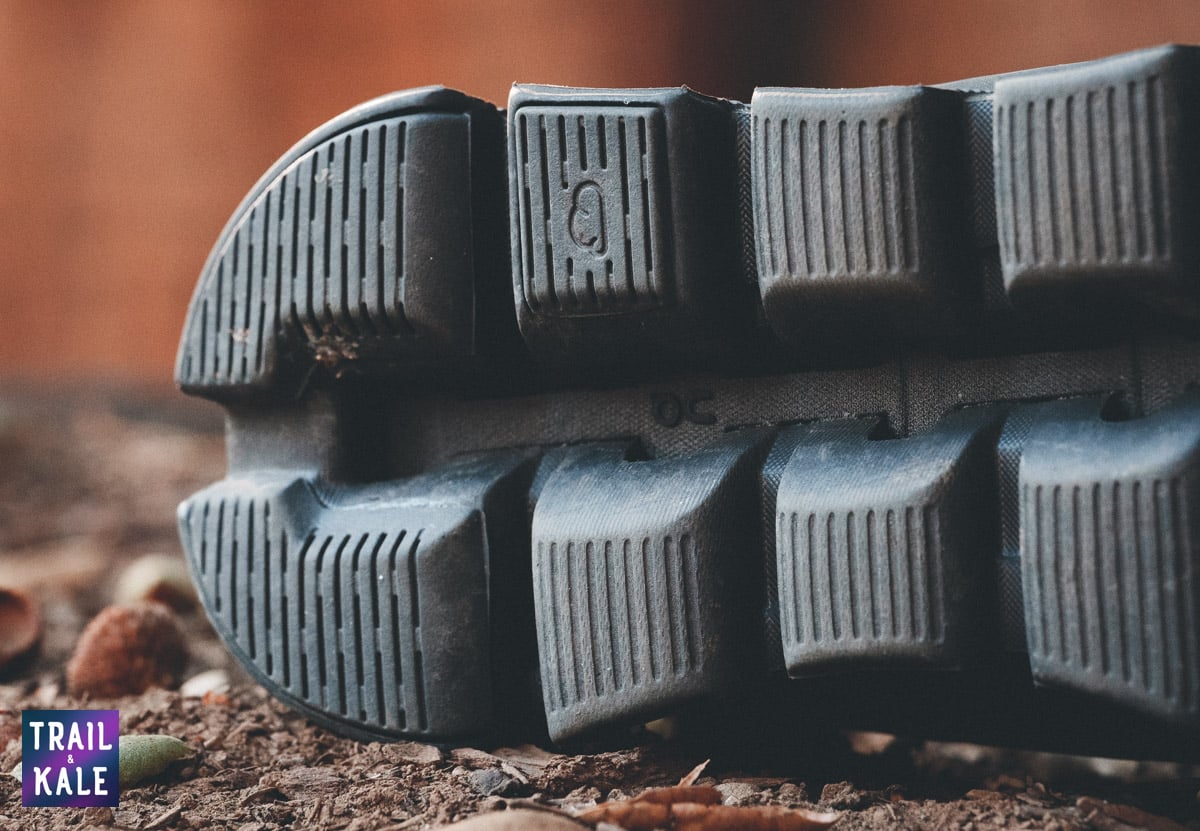 See above for a closer look at the outsole tread. It's simple yet effective, especially for everyday active lifestyle usage and road running.
Here's another image, this time showing the tread on the forefoot of the outsole: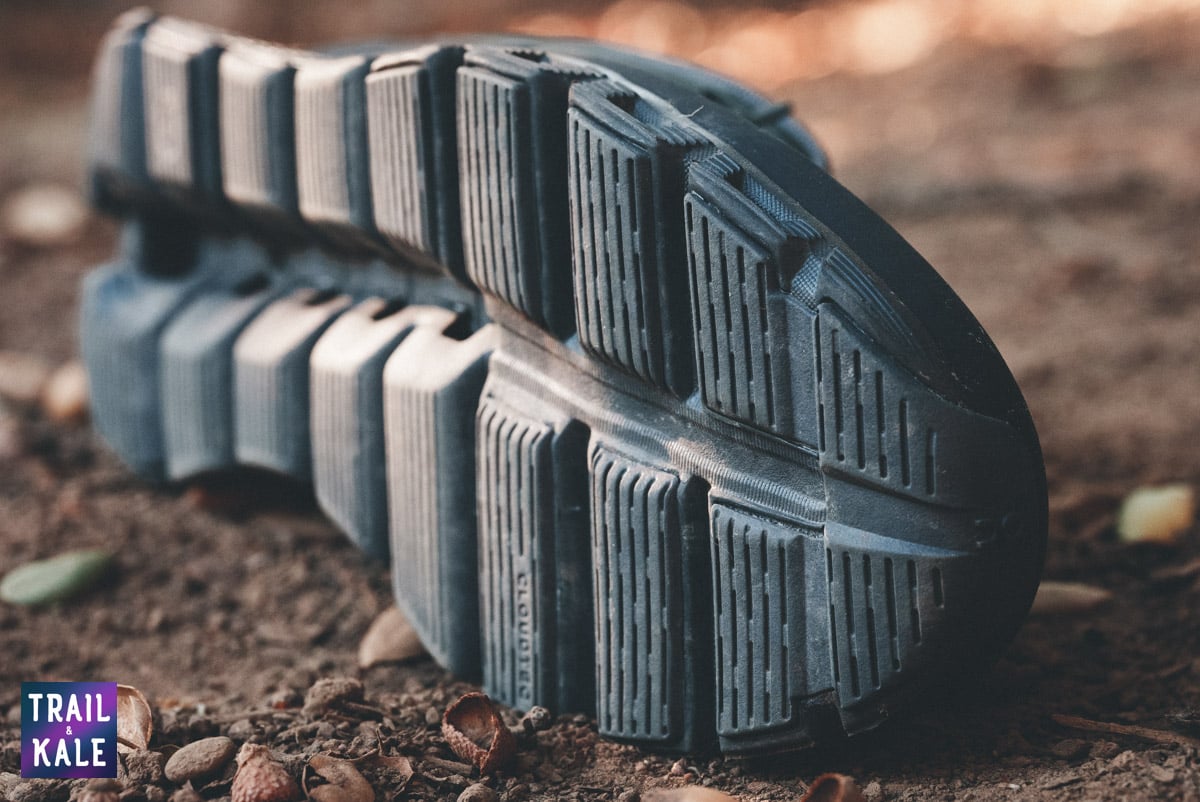 How big is the Cloud 5 Ready drop?
There's a drop of 8mm from heel to toe which is the same as the Cloud 5. 8mm, in my opinion, feels good for these shoes.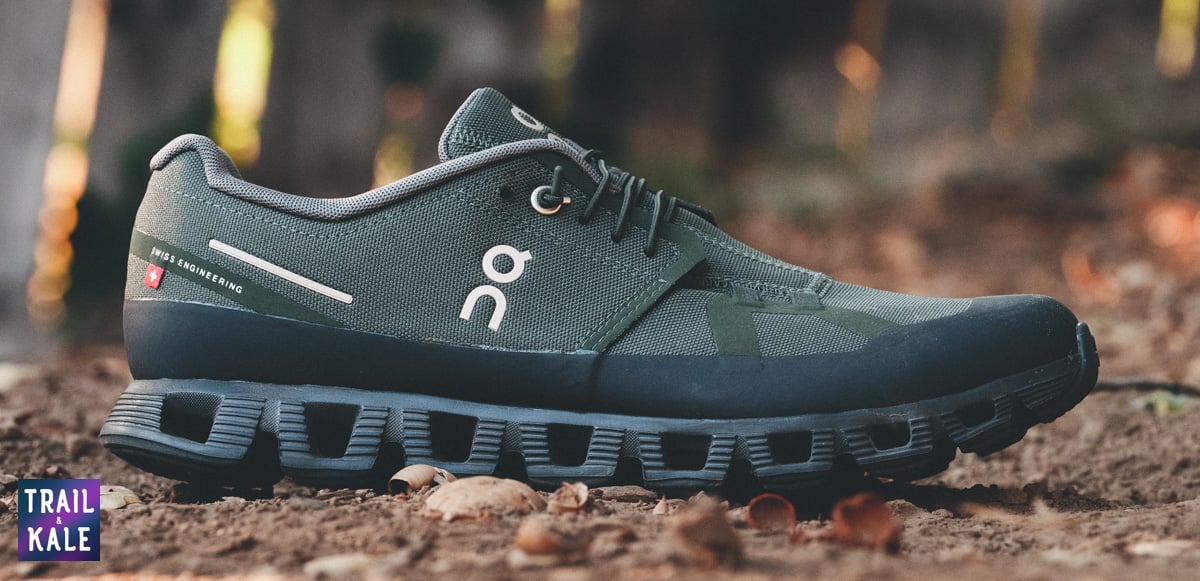 How much does the Cloud 5 Ready weigh?
The Cloud 5 Ready weighs 10.90 oz (309g) which makes it 2.1oz heavier than the On Cloud 5 (8.82 oz / 250g).
The Cloud 5 Ready does offer more protection from the elements however, and it's the upper that carries the weight gain.
How Wide is the Cloud 5 Ready toe box?
The toe box is a medium width.
Where to buy the On Cloud 5 Ready
The On Cloud 5 Ready is available for $169.99 at the On Running store below.
---
On Cloud 5 Ready Review Summary
On Cloud 5 Ready Review
PROS
Comfortable.
midsole is very comfortable to walk on all day.
nice and warm shoe for winter months
I love the design
CONS
upper is stiffer and less breathable than the Cloud 5 (but this shoe is warmer in winter months)
A bit heavier than the Cloud 5
For an active lifestyle shoe, the On Cloud 5 Ready performs extremely well.
The Cloud 5 Ready is most definitely a lifestyle shoe and not designed for performance running, but you can effortlessly break into a run when required to in the city.
The shoe is comfortable enough to run with but the lack of breathability in the canvas upper, it would make extended runs uncomfortable as your feet overheat.
If you're looking for a great performing running shoe from On, then visit my Best On Running Shoes Ultimate Buying Guide next.
The On Cloud 5 Ready is a very versatile active lifestyle shoe, so whatever you decide to do in them during your day, you should be covered.
On Cloud 5 Ready Image Gallery
---
Still not sure which On Running Shoes to buy?
Visit our Best On-Running Shoes Guide for an ordered list of the top ON shoes (with mini reviews) for road running, trail running, hiking, and lifestyle – each with links to my respective in-depth On Shoe reviews.
This list is designed to make your buying decisions simpler.