In my (somewhat large) running kit-bag, there are few items which are as versatile as a Buff – something I wear on pretty much all my runs without exception.This was great timing, as already being a Buff fan, I had unfortunately recently lost my old one and was in training for the Transgrancanaria marathon in early March, so would definitely benefit from some UV protection when running in the Canary Islands' intense sun for 8+ hours – not just for exposed head and neck, but also hair.
ADVERTISEMENT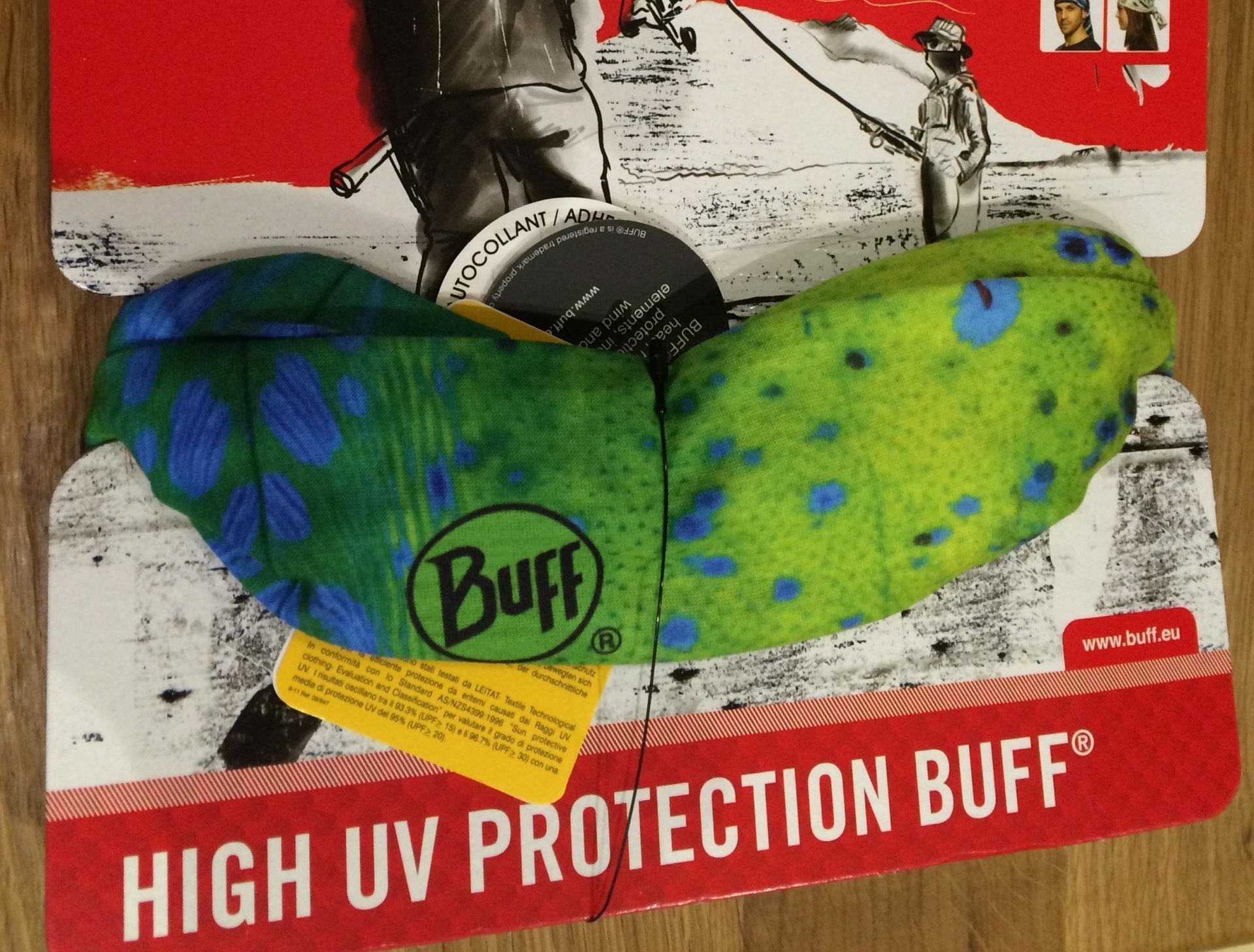 The great thing about Buffs, which in my view puts them well ahead of similar headwear, is their versatility. Here are my favourite ways to wear mine:
Headband
I need something to hold my fringe back so would have to wear some sort of headband anyway, and the Buff wicks sweat from my hairline/forehead and covers my ears. Usually it is the cold wind that makes my ears freeze on winter runs, so the Buff covers them and stops the wind sufficiently without making my ears too hot or limiting my hearing, as most hats do. This is really important for me, particularly when I am running on country lanes or out alone, I want to be confident I can hear someone coming. The other great thing about this item compared to other headbands I have worn, is that it does not budge once on my head, and equally does not feel too tight once it's on.
Hat
While I mostly wear my Buff as a headband (I get a hot head when running), when it has been freezing cold, I have converted it into a hat. You can do this by extending the tube of fabric while worn as a headband and tucking it in at the back, or taking it off, twisting the tube in the middle and folding it back on itself… best to watch this video for a demonstration.
Neck
My husband was concerned when I opted to wear my Buff around my neck for the Transgrancanaria marathon – he thought I would get hot wearing it. The opposite was true… I wore it around my neck as I needed a cap on my head to keep the sun off my face, and the Buff's UV protection stopped the sun hitting my (already slightly red) upper chest and back of my neck, and kept me cool throughout the race. I didn't notice I had it on as it is pretty lightweight. If I had been hotter on the day, I had also planned to soak it in water and put it back on to keep me cool – but this wasn't necessary. Top tip for future hotter runs.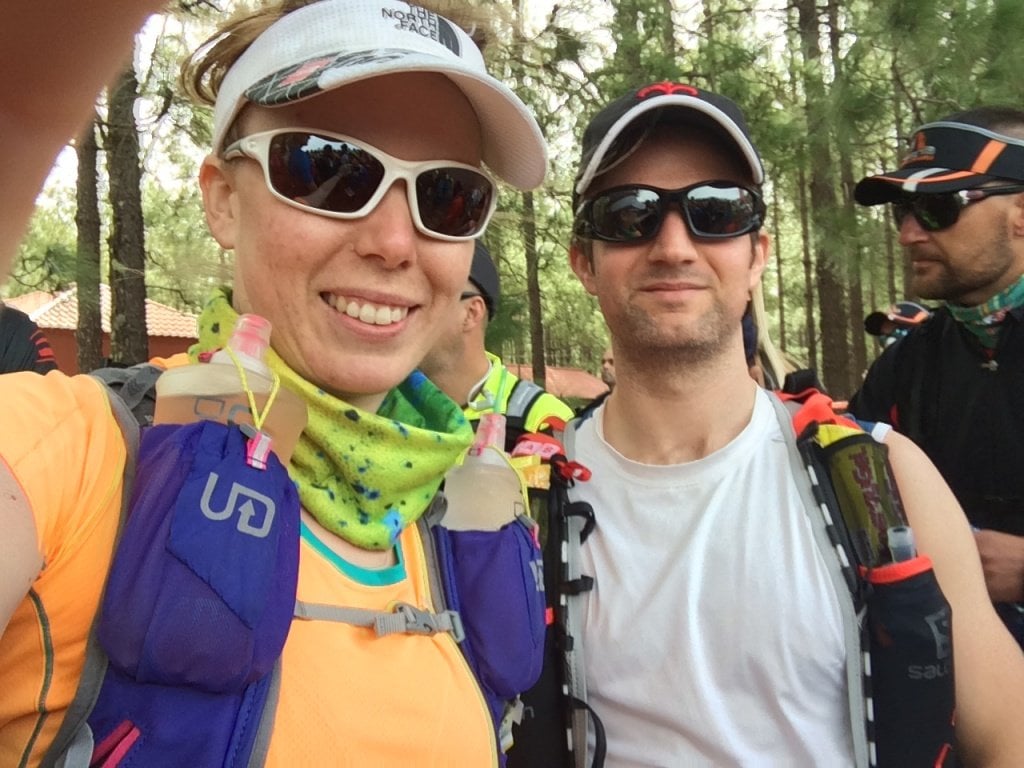 Colours and styles
I went for a bright yellow/green colour (as you have probably gathered, I love brightly coloured kit), which is actually part of the 'Angler Collection' (this particular style is called 'Dorado',) – however there are literally hundreds of styles to choose from on the Kitshack website. Of course you can buy one in the shop, but most only seem to stock a limited selection of around 20 styles, so going online you can spend ages looking through the different styles and colours to find the perfect one – you can also get a Charity Fundraising Buff or your own design made. I also have a (very old – but still good as new!) fleece-lined Buff that I wear skiing on cold days, a 'Polar Buff'… and may be tempted by a UV-cap Buff to add to my collection at some point.
In summary – this is a versatile piece of kit, whether you are running or tacking other outdoor pursuits – highly recommended.
Thanks for reading!
We love to hear from you, so if you have any comments or questions (or just really liked this post ;-)) please leave them in the comments section below…
If you like this post, why not check out some of our other posts and subscribe by going to trailandkale.com/signup to receive future post updates via email (no spam – ever).