Randolph was founded in 1973 and is now the only remaining metal eyewear company in the USA. It's so nice to see these premium high-quality sunglasses still being made in the USA, when so many other brands have chosen to take the work overseas.
COUPON – GET $25 Off Sitewide at randolphusa.com using discount code SUNNY25.
Randolph is clear on their mission, and that's to build eyewear for anyone who expects better. For the individualists, the singular, the uncommon.
For those with a spirit that's hard to define and a story that needs to be told.
It wasn't long after they opened their doors in the 70's, that they joined forces with the U.S. military to produce the HGU-4/P Aviator for fighter pilots. Cue the Top Gun music!
Randolph frames are also handmade, in over 200 steps! That to me, shows amazing attention to detail in the manufacturing process, and it really shows the closer you look at them.
The high quality materials, and workmanship that goes into each pair of sunglasses should be reason enough, to justify the relatively high price tag. If it's not though, here's Randolph's manufacturing process for creating each pair of sunglasses:
Firstly the top grade materials are selected, then 50 different people cut, mold, stamp, twist, solder, plate and polish in a six-week process that includes more than 200 steps. Mostly by hand, and that's all to produce just one pair of sunglasses. These specifications make them the leading choice for people who want the best eye protection & style in their day to day, including the likes of the U.S. Department of Defense, pilots, naval aviators and astronauts. As the lens optics are such high quality, they are also an excellent choice for hikers, who need the best all-day eye protection while exploring the mountains.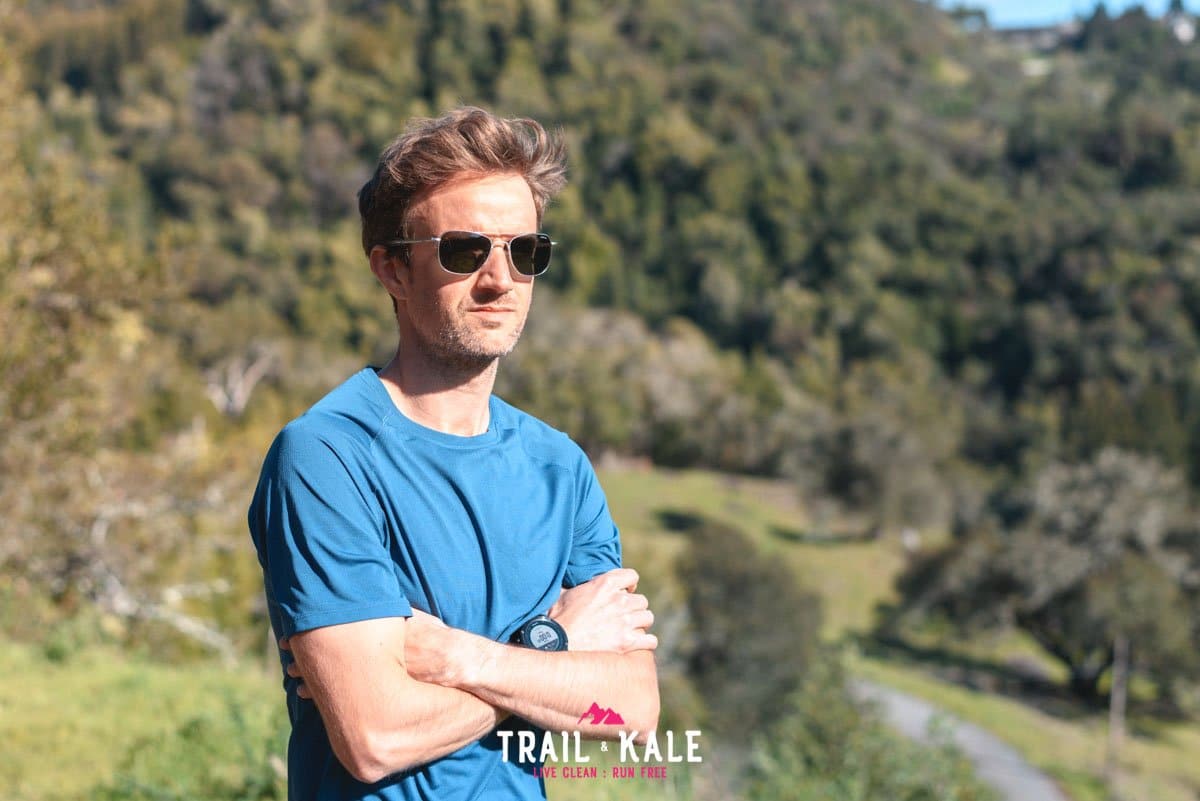 There's a big list of celebrities who have been spotted wearing them as their choice of sunglasses too. I was amazed at how many high-flying stylish men and women actors wore Randolph. HERE's the list, but some actors that I myself have noticed wearing Randolph in films and TV Shows are: Johnny Depp, Zac Efron, Tom Cruise, Emma Stone, Dwayne "The Rock" Johnson, Jon Hamm, Jamie Foxx, Amy Adams, Ryan Gosling… ME (haha)…the list goes on!
Design
Build Quality
The Randolph Aviator sunglasses are handcrafted in the U.S.A. and it's easy to see the craftsmanship and care that has gone into making them. Aviators, by design, are quite delicate looking, with their slim and intricate frames but these are far from fragile due to their hand construction. Randolph is so confident in their build quality that they include a lifetime warranty on them.
Frame Materials & Colors
There are seven frame materials to choose from: 22k Rose Gold, 23K Gold, 23K White Gold, Bright Chrome, Gun Metal, Matte Black, and Matte Chrome, I have the matter chrome frames.
Lens Colors & Optics Quality
There are a huge seventeen lens colors/filters available when customising your Randolph Aviators, take a look at the product page to see them all. Five of them are polarised, and depending on your main usage I would generally recommend getting these, as they will reduce glare from bright reflective objects, like the ocean, or car windscreens, or anything else bright and shiny that may be distracting. Polarising sunglasses are very important to me while driving for this very reason.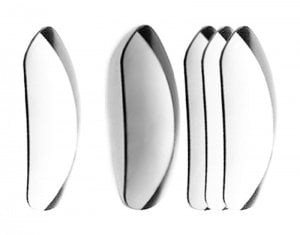 I love that every lens comes equipped with 100% UVA and UVB protection and an anti-reflective backside coating which will stop those annoying reflections of your face in the back of the lens. These performance lens coatings were originally developed with military aviation in mind to safeguard a pilot's most important sensory asset – vision.
The lenses are also scratch resistant for long lasting clarity and durability.
The Skytec-P American Gray lens is Randolph's signature neutral gray tint lens, originally engineered for military pilots. It maintains 'true' color and contrast distribution throughout all light and terrain conditions, it's also polarised which makes it a great all-round choice and also good for hiking over mixed terrain and landscapes.
Durability
23K gold and other premium finishes, the same precious metal finishes found on the world's finest timepieces are electroplated for maximum durability and scratch-resistance. The frames also provide unequalled solder joint strength and integrity, and as a final stage, all finishes are topped off with a corrosion-resistant coating for additional frame protection.
Randolph also provides a lifetime guarantee on their frames too, which shows complete confidence in their build quality. This guarantee means that Randolph promises to repair or replace any broken solder joint for the lifetime of the frame.
Frame strength and integrity is important, especially if you plan to be hiking in the great outdoors, all day long. Imagine being stuck out in the wilderness with a broken pair of shades, your eyes will be so annoyed at you!
Fit & Comfort
The Randolph Aviators are very comfortable to wear for long periods of time. I opted for the iconic Bayonet temples as I haven't tried them before. I didn't realise it at the time but they were designed to slide easily under pilot headsets, helmets and other headgear. I actually notice this while wearing them with our very own Trail & Kale trucker hat, simple yet effective!
The bayonet fit stays where you put them too, I wasn't sure they would be as snug a fit as the more tradition curved 'skull fitting' arms, but they are due in part to Randolph calculating the exact angle of the bend on the skull temple. This means that you shouldn't get headaches that can sometimes occur from incorrectly fitting sunglasses arms.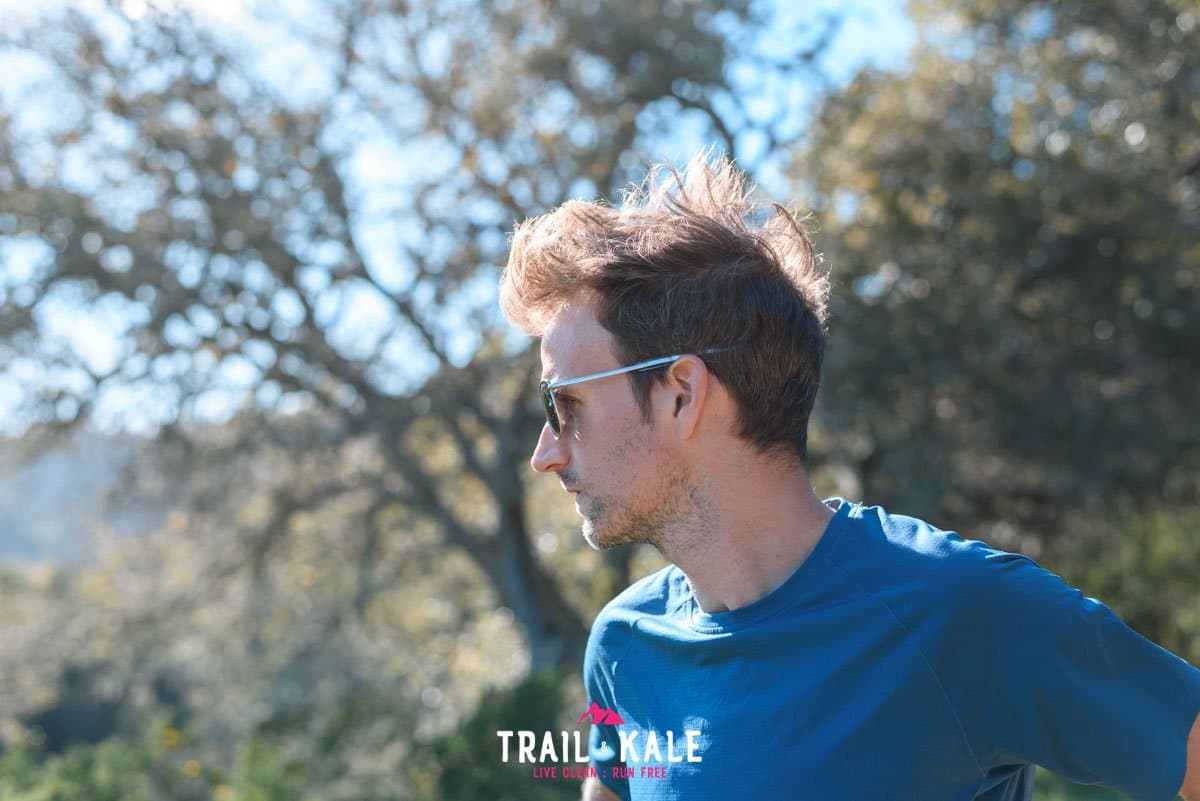 THREE Size Options
I like it when I see frames with multiple size options as I have a medium/small sized head, so large frames just don't look as good on me as someone with a larger head. I know I'm not alone in this and I think a lot of people will enjoy having three size options to choose from. You should expect perfectly sized sunglasses if you're spending a lot of money on them, so I love that Randolph offers this option.
I'm wearing the regular 52mm frames but the Aviator also comes in a 55mm and 58mm sized frame.
View the Aviator at randolphusa.com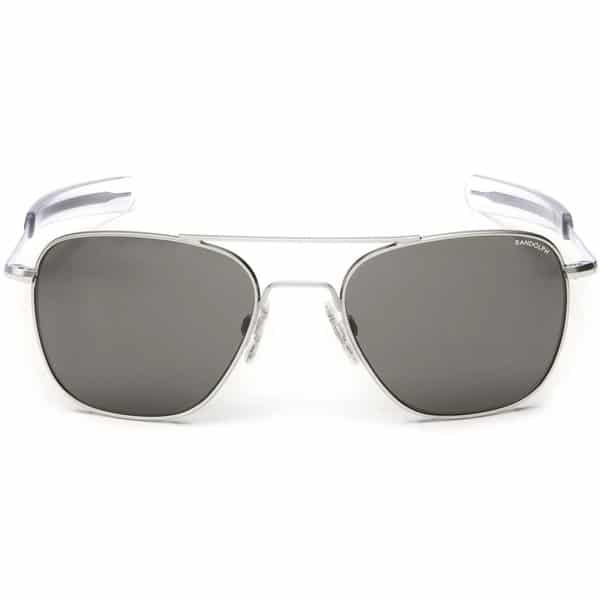 Randolph Aviator Sunglasses
Pros
Secure fit while being active in your day to day, or hiking over trails
Very lightweight and comfortable
Full customisation + perfect fit - Size/Style/Function Options: 3x sizes, 17x lens filters, 7x frame colors
Frames are made from durable materials.
The Best Quality (handcrafted in USA)
Lenses are UVA and UVB protected and have anti reflective backside coating
scratch resistant lens
Cons
A little expensive (but worth it in my opinion)
View the Aviator at randolphusa.com