We're not big into surprise gifts, but we do love a good book or thoughtful present from someone who cares about us, especially if it has something to do with trail running! Here's our growing list of top gifts for trail runners.
- Advertisment -
Warning… the first three gifts are books, because we think books are timeless gifts
If you love books like we do, you should definitely check out our personal list of what we consider to be The Best Running Books for Adventure Lovers too… OK, lets crack on with our gift list.
Read our Book Review / Read our Author Interview

Finding Gobi is the miraculous tale of Dion Leonard, a seasoned ultramarathon runner who crosses paths with a stray dog while competing in a 155-mile race through the Gobi Desert in China. The lovable pup, who would later earn the name Gobi, proved that what she lacked in size, she more than made up for in heart, as she went step for step with Dion over the Tian Shan Mountains, across massive sand dunes, through yurt villages and the black sands of the Gobi Desert, keeping pace with him for 77 miles.

Megan Hine is a British adventurer, wilderness expedition leader and survival expert. Many people have heard of her because she is also one of the world's leading survival consultants for TV shows such as Bear Grylls' 'Running Wild' and 'Mission Survive'.
Megan's book focuses on this very thing: the mental, rather than physical, aspects, by examining the human ability and instinct for survival.
There are plenty of 'how-to' survival books out there. What makes Mind of a Survivor different and why I enjoyed it so much is that it is more of an inspirational book full of advice on how to handle certain situations, as well as true stories, rather than a book of instructions. To some extent, instructions are of limited value, when you realise it's mental attributes such as adaptability, creativity and resilience which are more likely to make a difference to the outcome of a survival situation.

Grand Trail offers an enchanting encounter with the people, places, and emotions that make ultrarunning so special, including:
Intimate interviews: Kilian Jornet, Emelie Forsberg, Anna Frost, Anton Krupicka, Stephanie Howe, Scott Jurek, and eight ultramarathoners from around the world.
13 iconic courses: Western States, Hardrock, Marathon de Sables, Ultra-Trail du Mont Blanc, Transgrancanaria and races in Asia, Australia, and Europe.
Stirring photography: Breathtaking landscapes of the world's most beautiful trails, moving portraits of ultrarunners, and remarkable scenes from races.
Vignettes on trail running: Culture, history, training, night running, nutrition, and how the body bends to the miles
Who wouldn't want an instrument of pain as a gift?! But in all seriousness, foam rollers are an excellent way to speed up recovery times after a run. The great thing about the massage ball is its tiny size, which means you can take it with you on those longer hiking and running adventures. Massage Balls are also great for targeting all sorts of isolated muscle areas, because of its small size.
On the lookout for some wireless headphones to go running with, that WON'T break the bank?
We were recently sent some Onuki wireless earbuds to review. They work very well when running with the apple watch! You can pick these up on Amazon for a really great price. The good thing about having an inexpensive pair of wireless headphones is that you wont need to worry about damaging them too much while running. That includes sweating all over them 🙂
How about a pair of new running shoes?
Inov-8 Parkclaw 275 Trail running shoes
We recently reviewed the Inov-8 Parkclaw 275 trail running shoes which are an excellent choice for runners who are just getting into trail running. We love the Parkclaw 275's, especially for people relatively new to trail running and wan't a shoe that will work just as well on the road as it does on the trails. Here are some variants (GTX is the waterproof version):
On Cloudflow
Looking for a fantastic road shoe? You should definitely look into the On Cloudflow – We wrote a review on it here: On Cloudflow Running Shoes Review

Available for purchase in men's and women's versions here.
Inov-8 Trailroc 285
If it's a full-on high performing trail running shoe that you're after for a loved one, or yourself, then this shoe is worth a look. Have a read of our review of it here: Inov-8 Trailroc 285 Review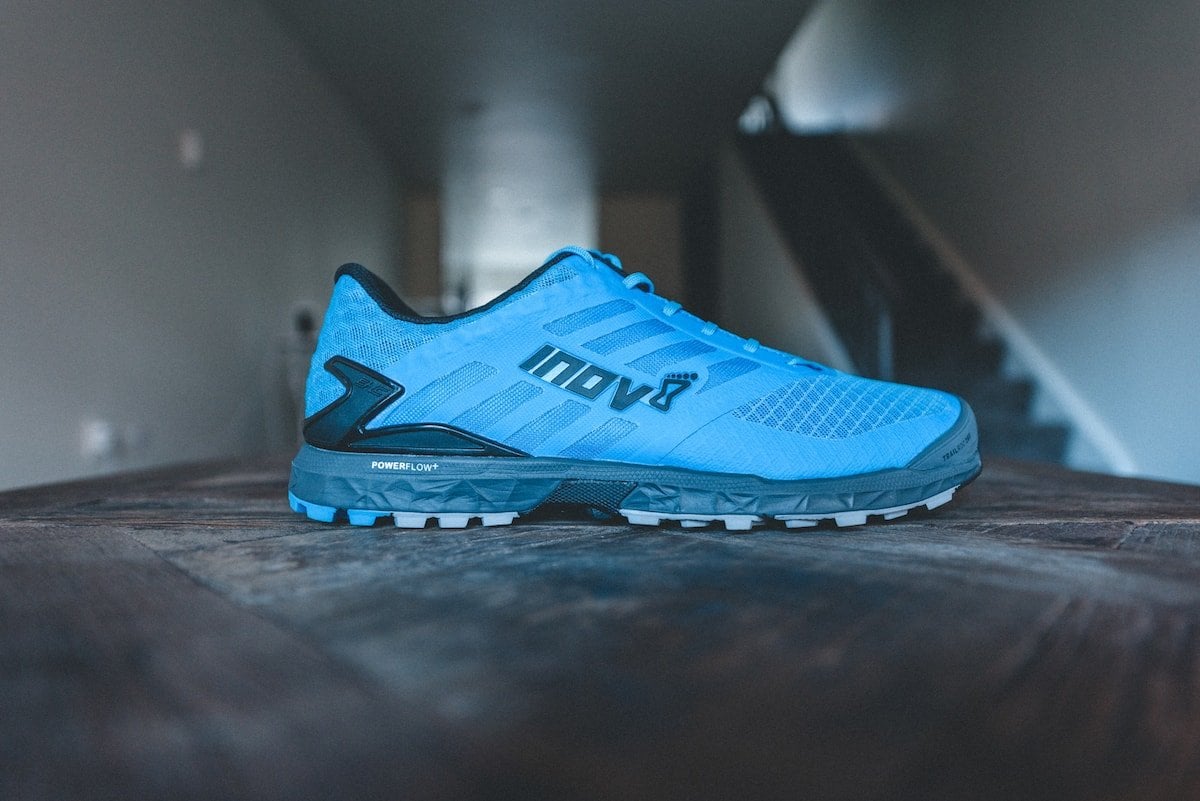 Available for purchase here:
- Advertisment -
Trail running socks
Stance
If you want to give a traditional gift, but with a twist – we suggest a pair of trail running socks! Good running socks are never cheap, so it's always nice to receive a fresh new pair that you'll get to wear and love over miles and miles.
We love Stance running socks because they have SO many fun designs to choose from and they are super comfy for wearing on trail or road runs. We particularly like the tab style which just show a nice little reflective tab at the back. Here are some examples of the tab socks:
Check out the full range in the Stance Store.
Tabio
We have also just recently discovered a brand called Tabio. They sent us some of their trail socks (trailblazer) to test, and we were very impressed. There's a lot of innovation going in to their design and build stages. The socks even have grip on the bottom to stop your feet sliding in your shoes, tres cool!
Buff headwear
These are so versatile, and don't break the bank. I've worn mine as a hat, wristband, headband, neck-gaiter and hair-bobble so far, and often use Buffs as flannels for my head/neck on a hot run. Plus I always have one with me when I go skiing. If I'm not wearing one on a run, I carry it in my running pack in case I need it for any other reason, including as a tourniquet (in that case – hopefully never!).
They're available in hundreds of designs, from plain colours (including black) to some very jazzy numbers!
Check out the full range here: BUFF Products
Dumbbells
These rubber hex dumbbells are great quality, and won't roll. I like the 3kg and 4kg weights for upper body strength and conditioning workouts, or mixed in with fuller body movements such as squats, lunges etc. These also make great doorstops when not in use 🙂
The Petzl Reactik + Headtorch – for the extra lucky ones.
For night runs around our local trails and village green, our basic head torches serve their purpose well – they'll last for a few hours, and will light enough of the way ahead so we can just about dodge any mating toads, tree roots or dog poo that we happen to come across. We reviewed, and loved the Petzl Reactik + Headtorch, and as far as our research went, it is the best available headtorch on the market.
Available for purchase here: Petzl Reactik + Headlamp
And finally… Tailwind Nutrition.
Why not try out a new fuel for those long runs. We love using the unflavoured Tailwind Nutrition, but there are so many flavours that we haven't tried them all yet.
You can purchase this fuel here: Tailwind Nutrition
We have lots of articles on Nutrition for running, below are just a couple:
Let us know if you have any other great gift suggestions for trail runners in the comments section below!