UPDATED: 20 SEPT 2018 – We're not big into surprise gifts, but we do love a good book or thoughtful present from someone who cares about us, especially if it has something to do with trail running! Here's our growing list of top gifts for trail runners.
Books!
If you love books like we do, you should definitely check out our personal list of what we consider to be The Best Running Books for Adventure Lovers too… OK, lets crack on with our gift list.

Grand Trail offers an enchanting encounter with the people, places, and emotions that make ultrarunning so special, including:
Intimate interviews: Kilian Jornet, Emelie Forsberg, Anna Frost, Anton Krupicka, Stephanie Howe, Scott Jurek, and eight ultramarathoners from around the world.
13 iconic courses: Western States, Hardrock, Marathon de Sables, Ultra-Trail du Mont Blanc, Transgrancanaria and races in Asia, Australia, and Europe.
Stirring photography: Breathtaking landscapes of the world's most beautiful trails, moving portraits of ultrarunners, and remarkable scenes from races.
Vignettes on trail running: Culture, history, training, night running, nutrition, and how the body bends to the miles. It really is the ultimate coffee-table book for runners!

Ultrarunning legend Dean Karnazes has run 262 miles-the equivalent of ten marathons-without rest. He has run over mountains, across Death Valley, and to the South Pole-and is probably the first person to eat an entire pizza while running. With an insight, candor, and humor rarely seen in sports memoirs (and written without the aid of a ghostwriter or cowriter), Ultramarathon Man has inspired thousands of people-nonrunners and runners alike-to push themselves beyond their comfort zones and be reminded of "what it feels like to be truly alive," says Sam Fussell, author of Muscle.
Read our Book Review / Read our Author Interview

Finding Gobi is the miraculous tale of Dion Leonard, a seasoned ultramarathon runner who crosses paths with a stray dog while competing in a 155-mile race through the Gobi Desert in China. The lovable pup, who would later earn the name Gobi, proved that what she lacked in size, she more than made up for in heart, as she went step for step with Dion over the Tian Shan Mountains, across massive sand dunes, through yurt villages and the black sands of the Gobi Desert, keeping pace with him for 77 miles.

Isolated by Mexico's deadly Copper Canyons, the blissful Tarahumara Indians have honed the ability to run hundreds of miles without rest or injury. In a riveting narrative, award-winning journalist and often-injured runner Christopher McDougall sets out to discover their secrets. In the process, he takes his readers from science labs at Harvard to the sun-baked valleys and freezing peaks across North America, where ever-growing numbers of ultra-runners are pushing their bodies to the limit, and, finally, to a climactic race in the Copper Canyons that pits America's best ultra-runners against the tribe. McDougall's incredible story will not only engage your mind but inspire your body when you realize that you, indeed all of us, were born to run.
Who wouldn't want an instrument of pain as a gift?! But in all seriousness, foam rollers are an excellent way to speed up recovery times after a run. The great thing about the massage ball is its tiny size, which means you can take it with you on those longer hiking and running adventures. Massage Balls are also great for targeting all sorts of isolated muscle areas, because of its small size.
Check out the Trigger Point Grid Vibe too, it's very innovative!
Looking for the best wireless headphones to go running with?
Definitely take a look at the Jaybird RUN wireless buds. They are sweat and water resistant and the audio quality is great.
Because these particular earbuds are not connected to each other via a wire, you can run with just one bud in your ear if you like to be able to hear your surroundings as well as run with music. Oh, they look cool too! 😉
Some features at a glance:
– 4 hour play time + 8 hour charge case
– Fast charge – 5 minute charge = 1 hour play time
– Secure + Comfort-Fit with interchangeable tips and fins
– Customize your sound with the Jaybird app
– Sweat-proof and water resistant
– Music + Calls
FULL REVIEW: Jaybird RUN True Wireless Headphones Review (Pros And Cons)
How about a pair of new running shoes?
A good pair of running shoes is probably the most important bit of gear to think about. Here are what we consider to be the best running shoes that we know will be great gifts for trail runners. We also added road and barefoot running shoes to the list.
Our Favourite Door to Trail Shoe: Inov-8 Parkclaw 275
We recently reviewed the Inov-8 Parkclaw 275 trail running shoes which are an excellent choice for runners who are just getting into trail running. We love the Parkclaw 275's, especially for people relatively new to trail running and want a shoe that will work just as well on the road as it does on the trails.
Here are some variants (GTX is the waterproof version):
For Road Running, we love the 'On Cloud X' and 'On Cloudflow'
Looking for a high-performance road shoe for speed training? We had tons of fun running in the On Cloud X – Review here: On Cloud X Review: Lightest, Fully-Cushioned Shoe For Running
We also highly rated the On Cloudflow – Review here: On Cloudflow Running Shoes Review

And the Waterproof Running shoe we would recommend for the roads is the On Cloudflyer Waterproof:
On Cloudflyer Waterproof offers Lightweight support meets waterproof protection. Making long runs feel shorter in all conditions.
Trail Running – My current favourite: Inov-8 Trailroc 285
If it's a full-on high performing trail running shoe that you're after for a loved one, or yourself, then this shoe is worth a look. Have a read of our review of it here: Inov-8 Trailroc 285 Review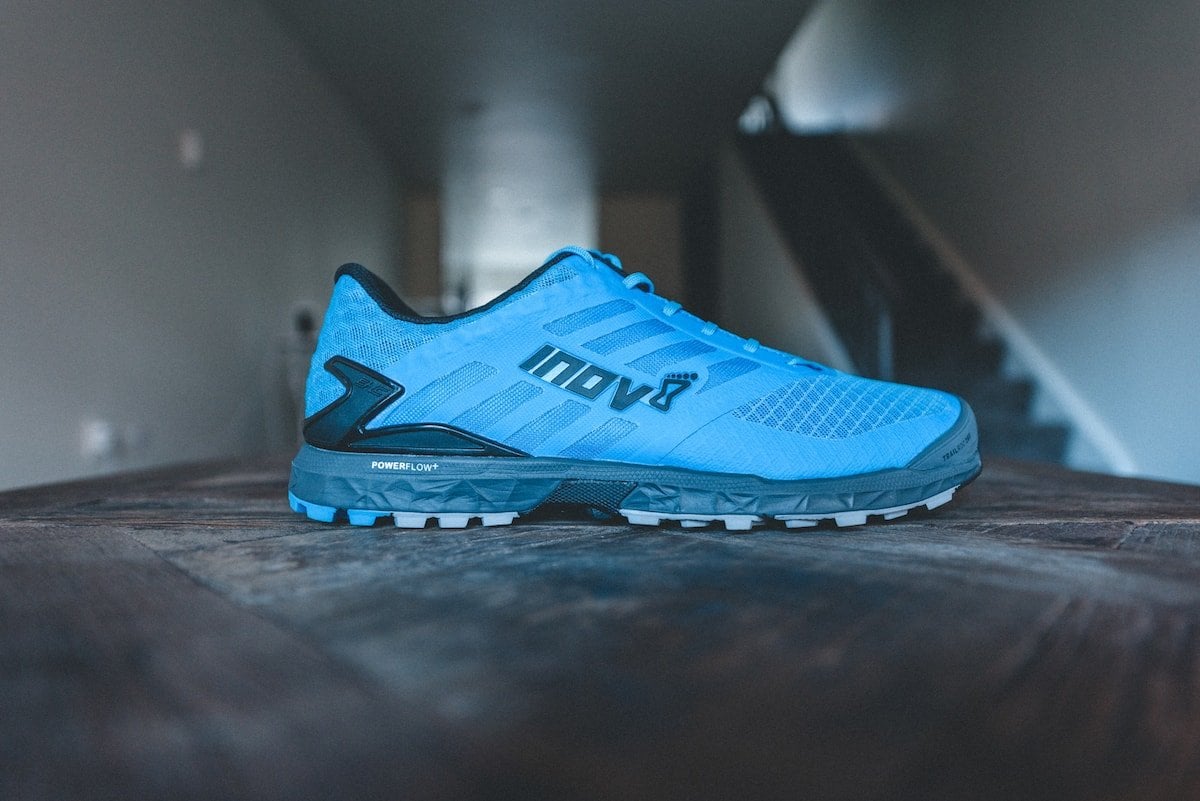 Buy Now: Inov-8 Trailroc 285 Women's
Barefoot Running – We even have a couple of top picks for minimal "barefoot" zero drop trail running & hiking:
The Merrell Trail Glove 4 Knit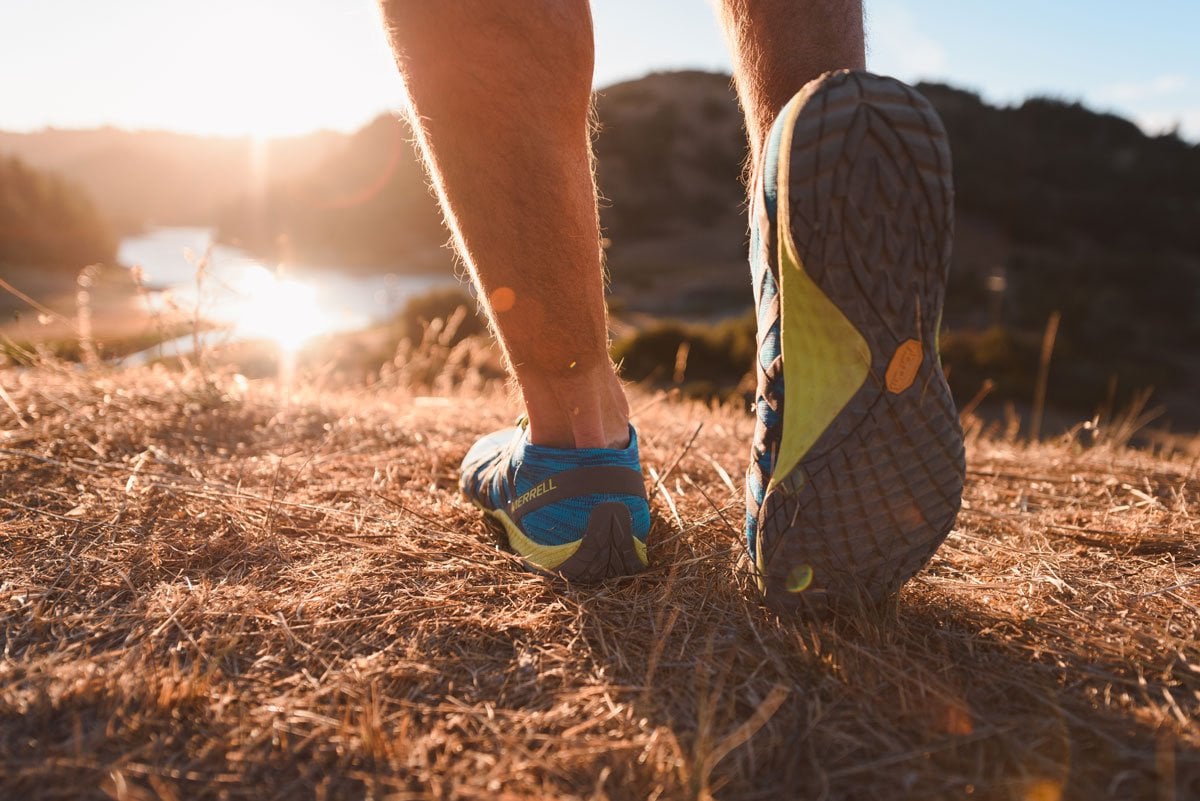 The Merrell Trail Glove 4 Knit is a very innovative shoe. It's lightweight, zero-drop and with the upper being made from a knitted material means it literally fits and feels like a glove. It's also has a very impressive Vibram outsole which provides excellent grip! Check it out HERE.
Buy Now: Merrell Trail Glove 4 Knit
The Xero Terraflex
The Xero Terraflex is a super flexible, lightweight and zero drop shoe will have you running with natural and efficient form in no time. They are also very reasonably priced – coming in at $99.99 from the Xero Shoes online store.
Read our review here: Xero Terraflex Review: A Barefoot Trail Running & Hiking Shoe
Running Apparel
If it's style you're after, you have to check out Janji! Their latest range is called the Bolivia Collection and the designs are awesome!
We recently tested and reviewed a couple of their summer running outfits for men and women.
Here is the men's:
And here is the women's:
Explore the full range at Runjanji.com
Race Packs
For Women: Helen loves running in her Ultimate Direction Ultravesta 4.0 and for good reason, this race vest packs in so much! There are many storage compartments located in easy to grab areas, it fits the female form very well, is super lightweight and looks beautiful!
Buy Now: Ultimate Direction Ultra Vesta 4.0
For men: We highly rate the Salomon S-Lab Sense Ultra 5 Set Pack – I choose to wear this pack for racing with! The fit and function of this pack is absolutely brilliant!
Trail running socks
Stance
If you want to give a traditional gift, but with a twist – we suggest a pair of trail running socks! Good running socks are never cheap, so it's nice to receive a fresh new pair that you'll get to wear and love over miles and miles. Socks are one of the best gifts for trail runners because we 'run' through them so quickly, what with all the dirt and grit we endure.
We love Stance running socks because they have SO many fun designs to choose from and they are super comfy for wearing on trail or road runs. We particularly like the tab style which just show a nice little reflective tab at the back. Here are some examples of the tab socks:
Explore the Stance Running Socks Range
Darn Tough
We have also just recently discovered a brand called Darn Tough. They sent us some of their Vertex Ultra-Light socks to test and review, I personally loved them!
Check out my review of them here (includes more pics): Darn Tough Running Socks Review: Vertex Ultra-Light Cushion
Explore the full sock range at Darntough.com
Trekking Poles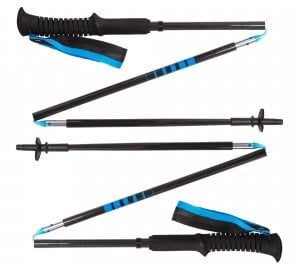 If you or someone you know is about to run a mountain marathon then you need to seriously consider getting some lightweight trail running poles to take with you. The poles we love are Black Diamond Distance Carbon Z Trekking Poles – Being built with Carbon, they are very lightweight and they are also designed to fold up nice and small, important if you need to place them back in your race vest while not in use.
If you need a little advice on using poles while trail running, including advantages and disadvantages, have a read of this informative article: Trail Running With Poles: Benefits, Disadvantages And Advice.
Buy Now: Black Diamond Distance Carbon Z Poles
Buff headwear
These are so versatile and don't break the bank. I've worn mine as a hat, wristband, headband, neck-gaiter and hair-bobble so far, and often use Buffs as flannels for my head/neck on a hot run. Plus I always have one with me when I go skiing. If I'm not wearing one on a run, I carry it in my running pack in case I need it for any other reason, including as a tourniquet (in that case – hopefully never!).
They're available in hundreds of designs, from plain colours (including black) to some very jazzy numbers!
Check out the full range here: BUFF Products
---


Trucker Hats are ALWAYS good gifts for trail runners
Trucker hats are all the rage on the trails nowadays. This is why we designed our subtle yet distinctive "Stealth Edition" Trucker hat. You can buy it in any colour, as long as it's black (and very stealthy). It features the Trail & Kale Mountain logo embroidered in a grey/silver colour on the front. Trucker hats are great for keeping rain, sun and sweat out of your eyes and face and also look damn cool.
Our Classic Trucker is also available and comes in 4 colour combinations. All products in our Online Store ship worldwide!

Sunglasses
What pairs really well with a funky trucker hat? Funky sunglasses do, that's what! We love the Sunski brand for sunnies right now. All lenses are polarised, the frames are made from recycled plastic, they're lightweight, look great and have a price tag that definitely won't break the bank!
Sunski also donates 1% of all sales to environmental non-profits, so their company ethos is very well aligned with our own. We love that!
Gym Equipment for Strength Training
Dumbbells
These rubber hex dumbbells are great quality, and won't roll. I like the 3kg and 4kg weights for upper body strength and conditioning workouts, or mixed in with fuller body movements such as squats, lunges etc.
These also make great doorstops when not in use 🙂 – Hex rubber Dumbbells
Bosu Balance Trainer
The use of a balance trainer is something that I feel is largely overlooked when it comes to cross-training for runners. I'm sure you have heard it before but let me say it again, strength training is so important when it comes to becoming a stronger runner.
So what happens when you make it fun by adding the added challenge of being required to engage your brain to focus on keeping your balance. Well, suddenly you're motivated to increase your strength to improve your balance and reduce that "wobble".
Read our article to learn more about this awesome balance trainer: The Bosu NexGen Pro Balance Trainer: Become A Stronger Runner.
Flowin Pro Friction Trainer
Friction training is low impact as you're encouraged to keep your feet, or arms (depending on the exercise) connected to the board via the friction pads and it's high intensity as you can push yourself as hard as you like. You're also using your own body weight and muscle power to initiate movements and will notice the added challenge of horizontal friction between the board and the pads.
The friction is where the real fun comes in. This all means that your body-weight to power ratio is of a natural balance. You should notice this when transitioning your friction training over to running on the trails.
Buy Now: Flowin Pro Friction Trainer (Use TRAILANDKALE10 for 10% Off)
The Petzl Reactik + Headtorch – for the extra lucky ones.
For night runs around our local trails and village green, our basic head torches serve their purpose well – they'll last for a few hours and will light enough of the way ahead so we can just about dodge any mating toads, tree roots or dog poo that we happen to come across. We reviewed and loved the Petzl Reactik + Headtorch, and as far as our research went, it is the best available headtorch on the market.
Buy Now: Petzl Reactik + Headlamp
And finally… Tailwind Nutrition.
Why not try out a new fuel for those long runs. We love using the unflavoured Tailwind Nutrition, but there are so many flavours that we haven't tried them all yet.
Buy Now at the Tailwind Nutrition Store
We have lots of articles on Nutrition for running, below are just a couple:
Let us know if you have any other great gift suggestions for trail runners in the comments section below!