With Father's Day just around the corner (Sunday, June 18th), there's not much time left to think of a thoughtful gift that your adventurous dad will truly appreciate.
Don't panic though, we've got you covered with these cool Father's Day gift ideas for active and adventurous dads that have been chosen specifically to encourage a fun and active lifestyle, as well as some to help your dad spend more time relaxing.
If your Dad enjoys staying active and has an adventurous spirit, then you really can't go wrong with any of these cool Father's Day gift ideas.
To see our other seasonal outdoor gifts for men ideas, visit our gifts for outdoorsy people post next.
This gift list includes ideas for what to give the Dad that has everything, Dads that are difficult to buy gifts for, and gift ideas under $50 for when you're looking for a thoughtful Father's Day gift on a budget.
---
Cool Father's Day Gift Ideas For Outdoor-Loving Dads
1. The best last-minute Father's Day gift: a gift card from REI [from $10]
An REI Gift Card is a great Father's Day Gift because you won't have to guess what your outdoor-loving dad would like to receive the most, so it's a great father's day gift for dads who are difficult to buy for, or as a last-minute gift if you've run out of time to find something great online or in a store.
They can use it to get themselves a great outdoor gadget, or some new camping, running biking or climbing gear, for example – and have you to thank for their awesome new gear!
You can either order a Gift Card to be delivered as a physical card, which takes up to 7 days to arrive, OR you can choose to send a digital E-Gift Card, which can be sent directly to your dad within hours. You can also choose how much to load the card up with, the minimum is $10.
---
2. A fully-loaded do-anything e-bike with space for a passenger [RadRunner Plus Electric Utility Bike, $1,999]
If you feel like really treating your outdoors-loving Dad to something special this Father's Day then the RadRunner Plus from Rad Power Bikes is the e-bike that dreams are made of!
With fat tires, a nimble ride, front suspension great build quality and responsive throttle acceleration, he'll get up to 45 miles on it between charges and of course, will have a permanent grin on his face while he rides it 🙂
If you'd prefer to contribute in part to the cost of a shiny new e-bike, Rad also sells gift cards, starting at $50, which you can get as a last-minute gift for Dad to put towards one!
---
3. A self-cleaning water bottle that purifies and sterilizes water anywhere [LARQ Bottle, $99]
If you're looking for a cool gadget to give your dad for Father's Day, check out the LARQ bottle.
The LARQ Bottle is not just another reusable water bottle, it's the world's first self-cleaning water bottle. It'll purify your water and neutralize that bottle stink that we all hate!
The UV-C technology built into the lid, eradicates up to 99.9999% of bacteria and 99.99% of viruses in 'Adventure Mode', meaning you can sterilize water found in streams while out hiking for example.
We've been using LARQ bottles for several years and you can learn more about them from our review of the original LARQ Bottle PureVis and the LARQ Bottle Movement.
---
4. Cool-looking slippers that Dad can wear anywhere, indoor or outdoor [Danner Jag Loft Slip-Ons, $150]
These insulated Danner Jag Loft slip-ons are great for not only wearing in and around the house, but Dad can wear them outside in the backyard, on camping trips or other overnight adventures.
They're a joy to slip on after a day of work, hiking or skiing for example, making them a thoughtful Father's Day gift for outdoor-loving dads of any age!
As well as an insulated suede and textile upper, the Danner Jag Loft slippers have a collapsible heel and plenty of grip on the sole to help keep footing on wet or frozen ground.
---
5. A back roller wheel [Chirp Wheel, from $45]
If your Dad needs to spend some time stretching out his back after some intensive adventures (or just, you know, work!) then he will appreciate one of these Chirp Wheels.
This back roller wheel is an innovative, yet super simple back roller wheel, which has even been featured on Shark Tank.
It's infinitely better than using a foam roller (read why in our full Chirp Wheel review) and really does work wonders for relieving back pain and tension!
---
6. An Insulated Travel Blanket [Rumpl Blanket, $89+]
Apart from being one of the coolest things on this list, the Rumpl Nanoloft Travel Blanket is also one of the most useful.
Each one of these travel-sized insulated blankets is made from 20 recycled plastic bottles – and uses synthetic down which mimics the amazing insulation properties of down.
Your Dad will enjoy using this stain and water-resistant blanket on cold days, whether that's in the evening by a campfire, enjoying a beer in the backyard, or even whilst traveling.
The blanket is machine washable and comes with a water-resistant stuff sack (pictured above) that packs it down to the size of a water bottle.
---
7. A new workout shirt that will last (stink-free) for years [Lululemon Drysense Training Shirt, $78]
These Lululemon t-shirts are designed to be sweated in, and feature quick-dry, breathable and anti-stink fabrics, making them great for gym workouts, running, hiking, or any activities in general.
These tees make for a great gift that we know your dad will use a lot for a long time to come, plus they're available in a wide range of colors at lululemon.com.
---
8. The latest On Cloud shoes [On Cloud 5, $140]
The On Cloud is a super comfortable, lightweight shoe that he can wear every day for general lifestyle wear. There's a reason this is On Running's most popular shoe.
To learn more, read our in-depth On Cloud review.
---
9. Cool Father's Day Gift idea: Military-Spec Aviators [Randolph US Aviator Sunglasses, $250]
Randolph Engineering has been a supplier of Aviator sunglasses to the U.S. Military for the past 42 years, and for good reason, their hand-made sunglasses are high-quality, comfortable, and durable, and as a result, very reliable in the field.
These Randolph Aviator frames look particularly badass as well as being awesome sunglasses for doing pretty much anything in, including hiking, golf and boating.
---
10. Best budget Father's Day gift idea for outdoors-loving Dads: A new go-anywhere trucker cap [Trail & Kale trucker hat, $27]
For $27 you can't go wrong with our uniquely designed trucker hat! Truckers are great for keeping rain, sun, and sweat out of your eyes and face while on the trails, they also look really cool.
Our Classic Trucker is available in 4 color combinations but if you're after a more stealthy look, then check out our "Stealth Edition" Trucker hat. You can buy it in any color, as long as it's black (and very stealthy). It features the Trail & Kale Mountain logo embroidered in a grey/silver color on the front.
All Trail & Kale merchandise ships worldwide!
If you think dad may prefer a more technical hat for running or hikes, see our technical running cap gear guide for some inspiration.
---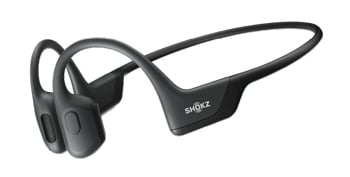 11. The best Father's Day gift for Dads who work out to music [Shokz OpenRun Pro Bone Conduction Headphones, $179.95]
The Shokz OpenRun Pro is ranked number 1 on our best running headphones buyer's guide, and for good reason – in our running tests they outperformed other running headphones in most categories.
The OpenRun Pro is Shokz' most premium 'outside ear' bone headphones, and are also the best bone conduction headphones for running right now.
Learn more in our detailed Shokz OpenRun Pro review.
---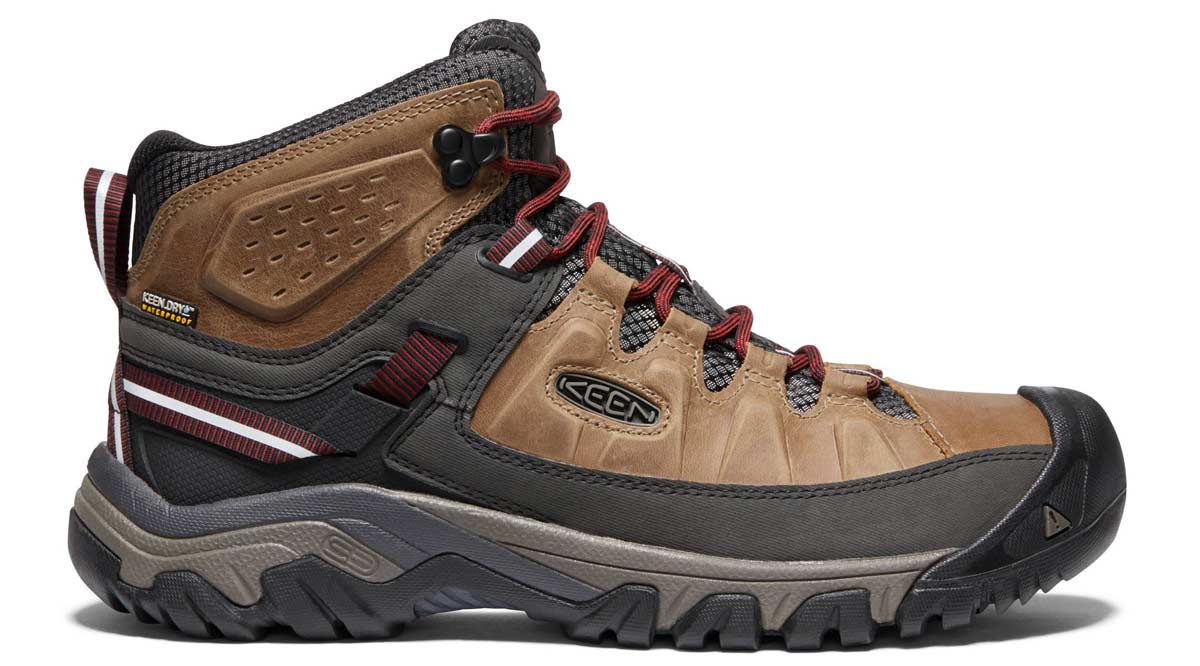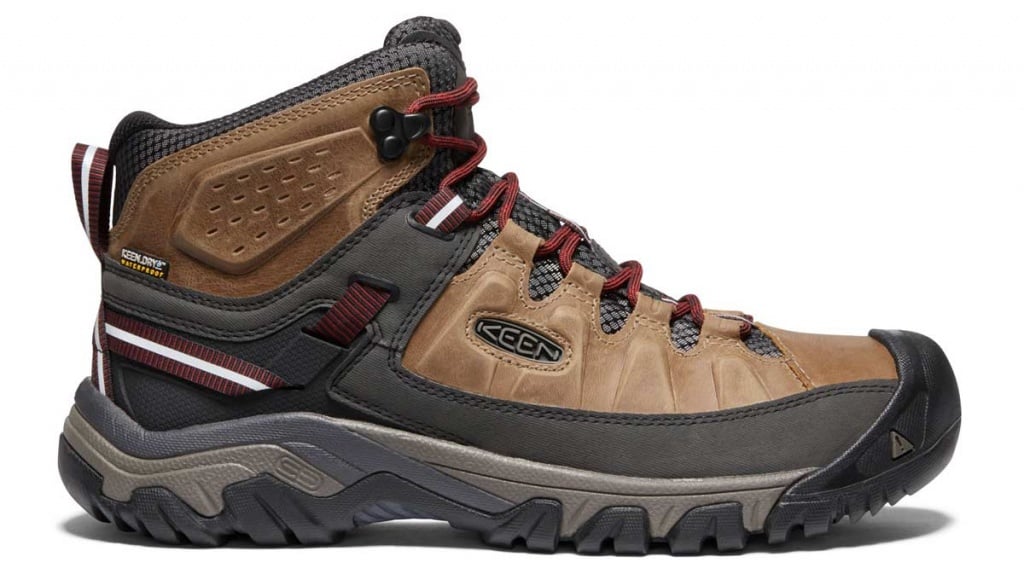 12. Best hiking gift for Father's Day – a new pair of waterproof boots! [KEEN Targhee III Waterproof, $175]
These KEEN Targhee III WP hiking boots have a fully waterproof yet breathable membrane in the upper to keep your feet dry while allowing perspiration to dissipate away from your skin and socks during hot weather hikes.
Whether your dad is a fair-weather hiker or likes to get after it in the rain, these hiking boots will have him covered, as they're excellent all-round hiking boots for the price.
---
13. Another cool Father's Day gift for outdoors-loving Dads: Compact Binos! [NOCS Binoculars, $95]
Nocs Provisions' goal is to preserve the land and sea that is shared by us all and they believe that by observing and discovering how intricate and delicate our planet's ecosystem is, the more it reveals itself – we are inclined to agree with them.
For any outdoorsy dads, a good quality pair of binoculars is a great thing to take on a road trip, camping, hiking or backpacking, as they can use them at night for stargazing, as well as during the day to check out the area's birds and other wildlife.
These Nocs' Binoculars are waterproof, small, lightweight, rugged, have high-quality optics, and come with a lifetime warranty – while still coming in at a great budget-friendly price point.
Read more about these binoculars and see more images in our Nocs binoculars review.
---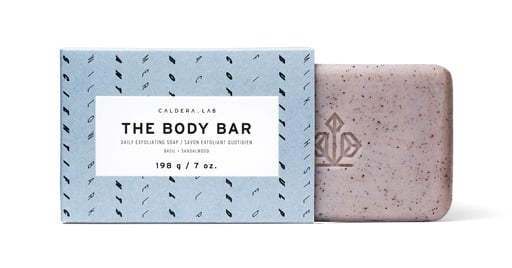 14. The best men's skincare gifts for Father's Day [Caldera Lab's 'The Body Bar' Soap, $30]
Ok, so your Dad may not tell you this but if he's into looking after his skin, or perhaps he's not and needs some not-so-subtle hints from his son or daughter to encourage him to be.
Caldera Lab's line of skincare products, and in particular their latest product, this exfoliating body soap with a unique formula that will moisturize and refresh his skin, the natural way.
This soap creates a rich lather scented with sandalwood, basil, eucalyptus and cedar, leaving your skin and bathroom with a woodsy, fresh aroma. mmm mmmmm!
Read more about Caldera Lab in my review here.
---
I hope you've found a great and unique gift for your dad this Father's Day, but if you need more inspiration for Father's Day gifts, visit our outdoor adventure and lifestyle gear buyer's guides section for more ideas.