Many of us choose to take our phones with us when we go out running, however, I am sure there are many people out there who do not. This post covers five very good reasons why you should take your phone running (whether road running, trail running, or even hiking), how to protect it from damage while doing so, and also how best to carry your phone while running.
I take my phone on all but the shortest local runs. However, I don't just hold it in my hand or stuff it in a pocket as it is – both are a good way to risk damaging your expensive gadget.
---
Table of Contents
---
Why You Should Take Your Phone Running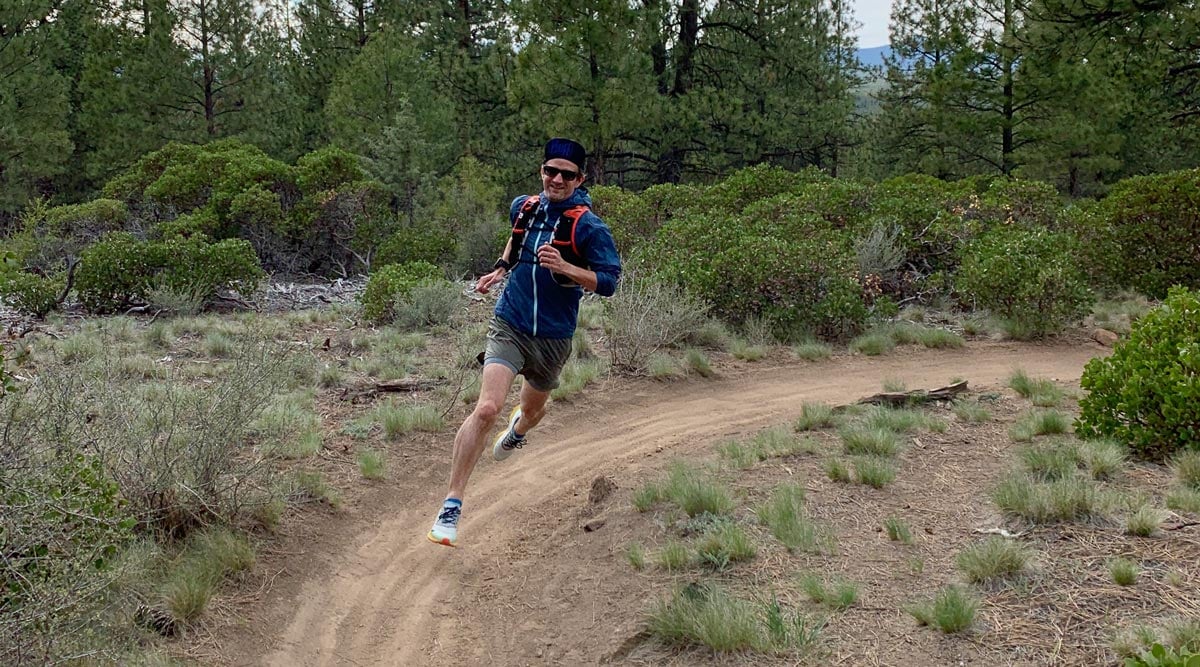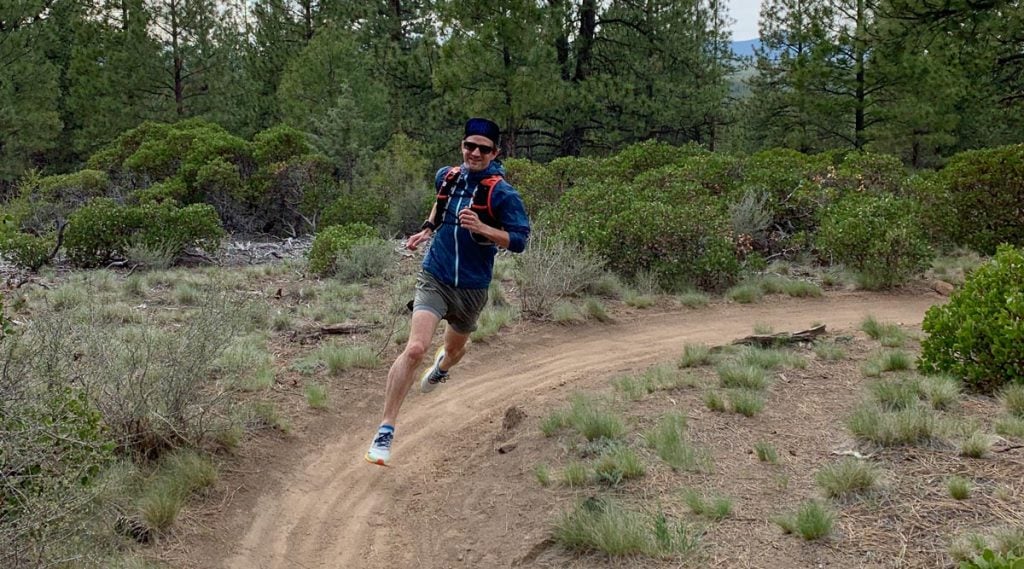 Reason 1: Having your phone with you on a run can be a lifeline
Nobody expects accidents to happen. But… they do. The potential for an accident, such as falling over and hurting yourself, making you unable to run, and potentially requiring medical assistance, is a good reason why you should take your phone running and hiking. This is especially true if you are trail running or hiking somewhere remote, or in an area with limited facilities or access, which means it can be more difficult and take longer for someone to come to your aid if you're in need of assistance.
What if you don't want to be bothered by receiving notifications or calls? This is often cited by people as a reason not to take your phone running, but you can still have your phone with you and put it on airplane mode or turn it off to stop these distractions – both of which will also conserve the battery.
I also take my phone running when I am running in an unfamiliar place, even if it's in a city, so I have the option of running one way and calling a rideshare or taxi back to my hotel.
---
Reason 2: Your phone can be used as a backup GPS and maps option
Most people's phones and data contracts mean that if you need to you can open a map app, such as Google Maps, and check out the local area.
Using a maps app on your phone when running is definitely not something to rely on as a way of preventing yourself from getting lost or going the wrong way, but as a backup, it can be useful, especially if you're in a town or city where you're likely to have signal and need to check how many streets or blocks you have before the next turning. My favorite way of running new routes without getting lost is by creating a course on Garmin connect and uploading it to my Garmin Fenix GPS watch as a course that I can then easily follow.
RELATED: Best GPS Watches for Trail Running and Ultrarunning
I also like to use the 'satellite view' option to see what's around me. This is a great way to find new paths, shortcuts, and park entrances that may not be immediately obvious from street level.
The limitation of using your phone for maps when running is that website-based maps such as Google Maps will not load quickly, or even at all if you have little or no signal. This is a good reason why if you're running in a new location, it can be worth also either using a dedicated trail map such All Trails, taking a paper map with you (if on a trail) – or, at least, save screenshots of your route and key junctions, landmarks, and turnings, so you can refer to these images even if the maps don't load live on your phone.
---
Reason 3: Your phone can be tracked by friends, family and emergency services
Although it's kind of creepy to think about someone 'tracking' your whereabouts when you are going out running (or anywhere, for that matter), the ability to track a close friend or family member is a very helpful reason why you should take your phone running, whether you are running alone or with another person.
To give you an example, Helen and I run at different speeds (she is a little slower than I am) and so we don't always run together. However, we like to run in the same area as each other. So, she might run an 18km route (around 11 miles), and I might run a similar route that is a bit longer, say a half marathon. This way, our runs will take a similar length of time – but, depending on the route, we may be near, but not see each other, for quite some time. With a tracking app (I use Apple's 'Find my Friends'), I can see where Helen is, in relation to me.
This is really helpful if we've arranged to meet at a given point mid-run, or if one of us is taking longer than anticipated – I have been known to spy on her and check her little circle on the app is indeed still moving, and that she's not passed out under a tree somewhere along her route…!
This is also helpful if one of us has gone out for a long run and the other is at home – I like to know that if I really need to call Helen I can, but if I don't want to bother her while she's running, I can use Find my Friends to check she's still moving if it has been a couple of hours since she left home. I admit I have done this myself where I told Helen I'm going out for a 10k / 6 mile run but ended up running a 25km loop instead.
Similar to the maps and GPS functions, the Find my Friends app is also only useful if both of you have signal, so not something to rely on, but another helpful backup that will at least show your, or your friend/family member's last known location before their phone lost signal.
---
Reason 4: Your phone is also a camera
We admit it's almost impossible to run on a nice trail and not stop at least once or twice to take some photos!
Plus, you never know what weird and wonderful things you may see that you may want to document. It helps to have a newer smartphone with a good camera, especially if you're planning to share your photos on a website or social media, where the image needs to have a good enough quality to be fully appreciated. If you're looking for some daily trail running and outdoor adventure inspiration, definitely give our Instagram channel a follow.
I often see wild animals on my trail runs and enjoy stopping for a moment to watch them and maybe take a photo or short video of whatever they're doing. I also take photos of beautiful views as well as random sights I may encounter while out running (you'd be surprised at some of the things I've seen!) – as well as, of course, the occasional running selfie or photo of Helen in her natural habitat doing what she loves, trail running!
---
Reason 5: Mobile Payments Systems such as Apple Pay and Google Wallet
I cannot tell you the number of times I've gone out for a run and wanted to buy something, either en-route or if I've driven to a trailhead and want to pick something up on the way home… but don't have any cash or a credit card on me!
What to do? Well, thankfully, in the US, UK and certain other countries, it's pretty easy to find somewhere that accepts mobile payments methods, such as Apple Pay. This means that whether I'm stopping somewhere mid-long-run for a drink or snack, or visiting the store on the way home to pick up essentials, I can pay using my phone if I don't have my wallet on me.
---
How to protect your phone when running
With a new iPhone potentially costing in the region of $1,000, this is a serious amount of money to spend on a gadget that you will probably want to take everywhere with you. While we have laid out all of these reasons why you should take your phone running, it would not be wise to take it with you without making sure it is protected, especially from being dropped, which is the biggest risk to your phone when you're bounding down a trail or street.
For this reason, having a quality protective case is paramount – think of it like a crash-helmet for your phone: it needs to work for that one time you don't expect to, but do, drop it from height onto something hard and unforgiving.
To protect our phones when running, we use cases from Rokform, which are affordable, slimline and lightweight, as well as most importantly being constructed of high-impact polycarbonate armor with reinforced corners, specifically designed to absorb shocks and drops. There are other alternatives that we recommend here, however, the Rokform Crystal Case is still our favorite right now, due to the stand-out features listed above.
---
How to carry your phone when running
Once you have a good quality protective case for your phone, the next question is what is the best way to carry your phone when running?
There are a few good options to choose from – the main ones we would recommend being either in a secure pocket of your running tights or shorts or in a dedicated running armband, running belt, or hydration pack.
My preferred method for carrying my phone when running is to use a hydration pack. I find them more comfortable than the alternatives and they provide plenty of volume and versatility to carry other items, which is particularly useful for long runs and trail runs where it would make sense to take some food, water, and emergency essentials as well.
---
Charge your phone before a run!
One last note you are going to take your phone running (and we believe you should, especially for trail running), then make sure it has a charged battery! Some of these phone features and apps can wear down the battery very quickly, especially maps, video filming and when your phone is searching for cell signal. A phone with a dead battery is about as useful as a brick when taken on a run 🙂
---