Well, this self-isolation is getting boring quickly – but it doesn't have to be that way. We've been thinking up productive low-cost things to do while social distancing that you can do in and around your home and actually enhance your life, or that of someone else. Let's make the most of this enforced situation! So without further ado, read on for my list of the top 10 – click the links in the table of contents to jump down to individual topics.
---
Top 10 things to do while social distancing – Table of Contents
---
1. Tidy up, de-clutter, clean and sort 'stuff' out
There's nothing like a good clear-out to make you feel like you are in control of your current situation. There are many benefits to cutting down on your belongings, and clearing out your home and getting rid of things you don't need, use or have space for is the first step in the journey to minimizing on 'stuff'.
If you have less 'stuff' there is less to store, insure, keep track of and sift through when you need to get to something you actually need or use. We are continually led to believe that more choice brings more freedom, Try flipping that statement around and you've got a sentence that actually makes sense.
"The FEWER choices we have to make, the more productive we can become IN the thingS that truly matter to us."

Alastair – Trail & Kale
While you're at it, how about some of these: wash the car, fix the broken appliance, sew a hole in your pants that the dog ripped (true story), clean the windows… dust the awkward places… you know, all the boring stuff that you've been meaning to do but had more interesting things that you prioritized? Bonus points for doing this for a friend, family member or neighbor (while practicing appropriate social distancing and cleansing steps).
Extra bonus points for getting your family involved and turning it into a game. How about 10 burpees every 5 minutes while cleaning? It may take you longer to clean the house, but I bet you'll get fitter!
---
2. Set a home workout routine
It's easy to become despondent when you're somewhat housebound and your fitness class, run group, social event has been canceled – if you're anything like me then yes, I get it, working out at home is not as nice as being outside. But for many people now it is just not practical or socially responsible (and in some places, potentially not legal) to travel out of your neighborhood to spend time in a park or open space further afield.
GASP – what to do when you can't safely visit a trail?? Well, let's make the best of it and craft some home functional strength and core workouts that will make us all stronger runners over the coming weeks, whether we are able to actually run or not. If you're in need of some home gym equipment I recently wrote a post all about the essential home gym equipment for runners. Extra points for challenging a friend via social media or a fitness App such as Strava or Apple activity.
---
3. Batch-make healthy home-cooked meals
When your trips to the supermarket are necessarily limited, and the food may be limited when you get there, it makes sense to buy simple foods that you can make into healthy plant-based meals in batches and refrigerate or freeze. This is a great thing to do anyway, as it cuts down on the cost of everyday meals and you can control what is in your meal if you make it at home – but you don't have to cook a meal every night (who has time for that?!). We like to make plant-based meals using potatoes, whole-grain rice or quinoa for a base.
---
4. Learn a new language or skill
I recently downloaded a language app called Babbel, which is a really fun way to learn a language – it tests your ready, writing, listening and speaking skills, by topic and tests you along the way.
It's also great how you can learn vocabulary that's relevant to your life, with courses ranging from business to travel — and more! This fast-tracks your learning to focus on most likely conversations that you may want to have.
I have been learning Spanish on and off since I can remember, but never really got to a conversational level, which has been a long-standing goal of mine, especially given all the travel we do – so this is perfect!
Registration with Babbel is completely free of charge and the first lesson in every course is free to try. (Depending on the language you choose, that's 30-80 free lessons), or pay a small amount each month to upgrade to unlock the whole app ad lessons. If you sign up before 31 March 2020 you can get 50% off a year's subscription which makes it $3.49 per month, now that's a serious bargain for being able to learn a new language.
Another advantage of choosing to spend time on this app is that you can make this a focus rather than spending too much time on social media – I think we can all agree that a break from scrolling down a news or image feed can be good for you.
If you're not up for languages, how about spending some time educating yourself or learning another new skill – it's amazing what you can learn on YouTube! Here are some of my favorites:
Healthy plant-based recipes – we're working on some content in this area, and in the meantime, a quick youtube search will throw up thousands of videos (TIP: make sure you focus on the 'healthy' aspect, though, otherwise you may end up with a lot of dessert recipes 😉 ).
Learn from a Master – If you don't mind paying a subscription, we've also found that Masterclass is a great way to start learning about a range of subjects from some of the most talented people in their industries. For example, you can learn to cook with Gordon Ramsay or learn about being an adventure photographer with Jimmy Chin. These courses are your chance to become a master in a field you're most passionate about. For $15/month you get access to ALL the masterclasses in their database. How awesome is that!?
Gardening – again, loads of choice on YouTube… if you want just one, Self Sufficient Me has an easy to follow channel with great videos for beginners. Plus, he gets bonus points for also making an outdoor cat run and sharing how he did it on his channel – lucky cat!
TED Talks – the original! TED Channel has hundreds of videos, so I find the best way to find a video to watch is by either searching their channel for a topic or going to 'videos' then sort the videos by most popular if you're just getting into TED and want to watch some really good ones. Some interesting videos I watched recently are titled 'Do schools kill creativity?' and Astronaut Chris Hadfield's talk ' What I learned from going blind in space'.
Dog training tricks and tutorials – (I subscribe to Kikopup and McCann Dog Training, both of which provide some great videos).
Meditation – not really a skill but something worth spending time on, you can find meditation music videos that last anything from 10 minutes to hours on YouTube. I subscribe to Meditative Mind.
5. Give your body and mind some TLC
When do you ever make time to look after your gnarly runner's feet, or take a warm bath and soak in aromatic bubbles? I rarely do but I appreciate the effort when I do actually take an hour or so out of my day to do this. Lately, a warm bath and a glass of wine have been a nice way to spend some of my evenings, and I can sort out those feet at the same time (yes, I know, the glamor of a trail runner).
I've also had some niggles that I'm working hard to rehab, including an aching ankle from a sprain a few months back. The warm bath and a massage with some CBD rub every few days are really helping (I'm using Venga CBD recovery balm).
---
6. Watch some great documentaries online
Do you ever spend way too long browsing Netflix / Amazon Prime / other online TV service trying to find something you actually want to watch at that time? We can spend so long that we give up on it, put some music on or update our blog instead! If you're in the mood for learning and broadening your mind, I strongly recommend checking out the documentaries category in these services, where you can find some hidden gems.
We also recently put together a list of the best plant-based diet documentaries which changed our perspective on what we eat and why – all of which are available online on-demand.
---
7. Train your dog (or cat)
If you're house (or house-and-yard) bound and have a dog or even a cat, why not do some training or teach them a new trick? We have so much still to work on with our pup Kepler, although as he is so smart he quickly learns new tricks, and it's an awesome feeling once he has a new skill or trick locked-down. Some of his favorites are 'shake', 'wave', 'spin' and 'twirl'. We're currently working on having him jump through my arms and weave between my legs.
As for cats, YES! You can train a cat to do tricks, too. You just can't choose when the cat is up for training, but usually, this is when they are hungry as you can lure/bribe them with food. Our cats come when called, fetch toys and open doors, although the latter is something they worked out themselves and I can't take credit for (also… teeny bit annoying, but I let them off because they're crazy-cute). Check out the Cat School Instagram account for some ideas and tutorials on teaching your cats tricks.
---
8. Plant some veggies
With it being spring it is the perfect time to plant some flowers, tidy up your garden, and, even better – plant some fruit and vegetable seeds or seedlings. Some easy veggies to start with are tomatoes, radishes, peas, zucchini, and potatoes – but depending on the space you have available, and your climate where you live, you can grow a whole range of organic fruit and veg in your own home or yard – from chillies to lettuces.
Growing your own vegetables at home is pretty inexpensive and if you look after them well enough, you can maintain your own supply of veg for cooking – which not only tastes great because they're so fresh but means you are in control of their availability if you plan far enough ahead for them to grow. If you need some tips on where to start, YouTube is an awesome place to start.
---
9. Plan a future trip
All this will pass. While we can't control when the need to practice social distancing will cease, we can control how we feel about it and what we do with our minds and bodies during this time. Why not think about a future trip or adventure and start planning for when you can get to go?
We suggest making a list of the top 5 places you want to go or trail races you want to run, and plotting out the logistics – when will you go, how long do you need, how far in advance does it need arranging, what do you need to take and what training or preparation do you need to do in advance? Pinterest is also a great way of creating a 'mood board' by saving images and websites that show the places you want to go, as it also links through to the websites that shared the image, which often contains guides on the places/activities.
Watch some of our own Running Films on our YouTube Channel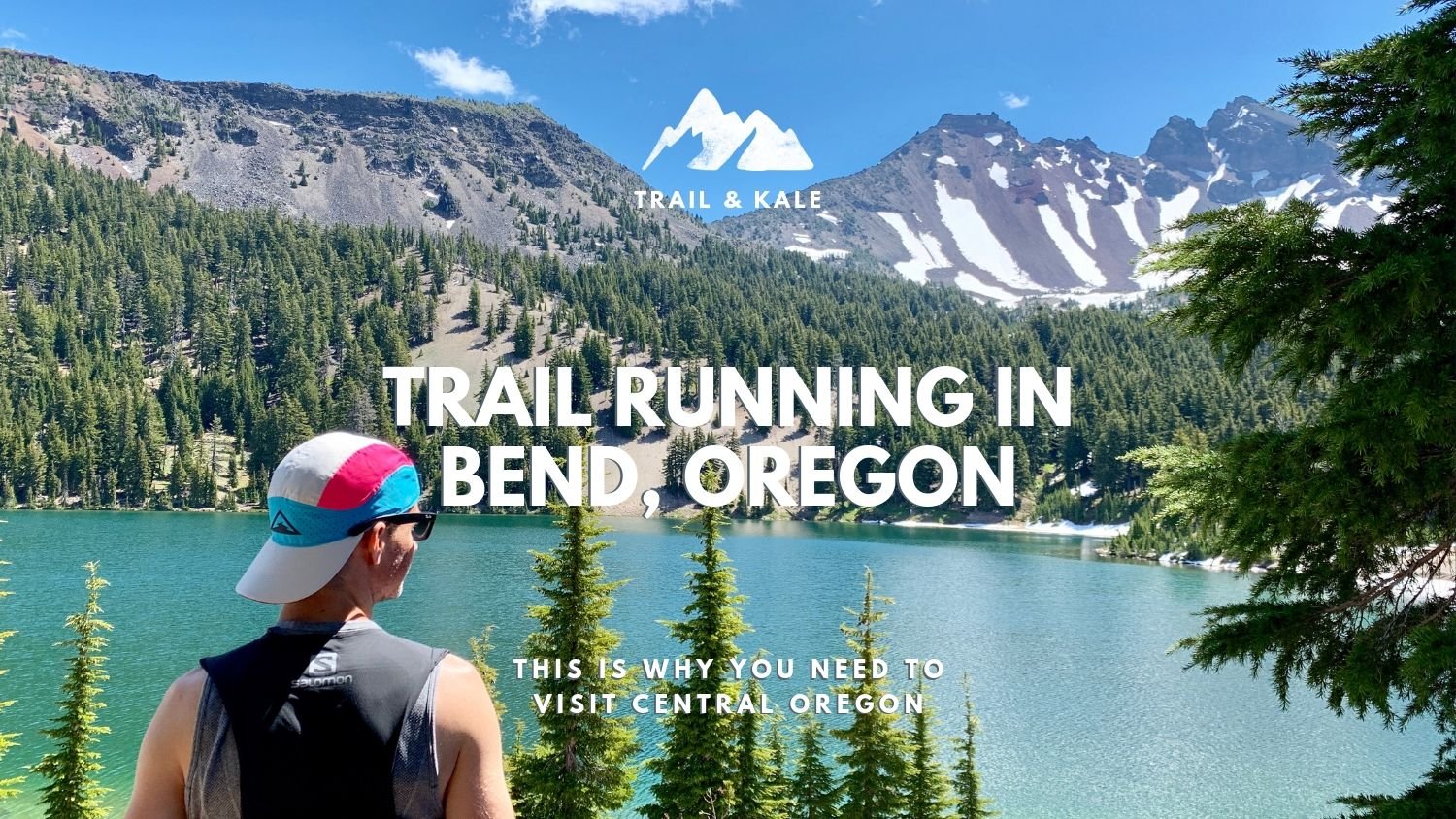 When we go trail running in beautiful destinations we usually take filming equipment along with us to document it. We make these running films to inspire others to try out trail running and to run the world by booking a run-cation running vacation. I know now isn't the time to be booking destination events or vacations but it's a great time to gather inspiration for when travel restrictions are eventually lifted.
For some more trail running inspiration from all over the world, we also have plenty right here on trailandkale.com:
---
10. Redo your financial budget
Ok, this one is pretty boring-sounding but the accountant in me couldn't help it. Looking at your financial budget is actually a very helpful thing to do while social distancing. In these times, your financial situation may well be under pressure, and a constructive way to get a grip of the situation, understand your current financial position, set goals and plan a way forward is to sit down and write a list of your monthly incomings and outgoings.
It is helpful to split your outgoings by 'fixed' (what you must spend) and 'variable' (what you choose to spend). What choices can you make over your spending behavior to find some extra cash to set aside each month? What lifestyle changes could you make that may benefit your financially, emotionally or even health-wise? Perhaps, if you've been planning a future trip, this budgeting exercise will help you save up the necessary funds to make that adventure a reality.
---
More productive low-cost things to do while social distancing
Go on, tell me – what have I missed? I'd love to hear some of your ideas for low-cost things to do while social distancing – let's share the creativity and ideas to keep our bodies and minds healthy and productive during this crazy time!
---