What are the best shoes for trail running?
When faced with so much choice out there, it can be difficult to know what the best shoes for trail running are and consequently choose the best trail running shoes for your type of running.
---
OUR LATEST BUYERS GUIDE CAN BE FOUND HERE: The Best Trail Running Shoes this year (So far): The Ultimate Buying Guide!
---
The answer to the question depends on the types of trails you intend to run on! With so many different brands and styles of trail running shoes out there, it helps to have an idea of when and where the shoes will mainly be used, as that will help narrow down which type of trail running shoe will suit your needs the best.
Here's our summary of the main types of trails and terrain we encounter, and the best types of shoe to consider wearing for each.
Smooth, 'buffed' trails
These trails are normally not very technical, slippery or muddy. The best example of what I consider to be perfect buffed trails are those that make up the first section of New Zealand's Abel Tasman Coastal Track.
Closer to home, buffed trails may be in a local park or forest roads ('fire roads').
DEALS FROM REI.COM & MORE (ENDING SOON)
, as If the terrain is like this, then you probably don't need to wear specific shoes for trail runningroad running shoes will be just fine if that's all you have. Otherwise, look at shoes designed for use on hard ground (eg rocky/stony trails), or shoes designed for 'door-to-trail', would be good, as these are intended to be used on hard surfaces to get to your local park or trail, and have some more grip and texture than a normal road running shoe.
Our choice of shoes for trail running on buffed trails
Sloppy, muddy trails
Not my favourite! If you're going somewhere really slippery and muddy then a trail running shoe designed to grip on mud will really save your bacon, and possibly your dignity. Examples are Salomon XA Elevate, Inov-8 Parkclaw 275 GTX and On Cloudventure Waterproof.
The downside of these types of shoes is that they aren't particularly comfortable to wear when running on harder surfaces for any prolonged period of time, except for the On Cloudventure Waterproof as mentioned in our review of them.
Rocky mountain trails
The mountains can be diverse and unpredictable: one of the many reasons why I love them and they never cease to be a source of fascination and wonder.
Having said this, in most places I've been, the best shoes for trail running in the mountains have been those that can handle hard, rocky terrain, which may be either loose, slippery moving rocks, scree, hard-packed rocky trail, or big slabs of rock, which may be very slippery when wet (and they often will be wet).
So the best shoes for trail running in these situations are usually those designed for running on hard ground, with a bit of cushioning and good grip on flat, slippy surfaces. Personally, I'm not a fan of having loads of cushioning in my shoes (on trail OR on road), but I do need some padding, otherwise, my feet will be really sore after a few hours.
Shoes we recommend for trail running on gnarly rocky terrain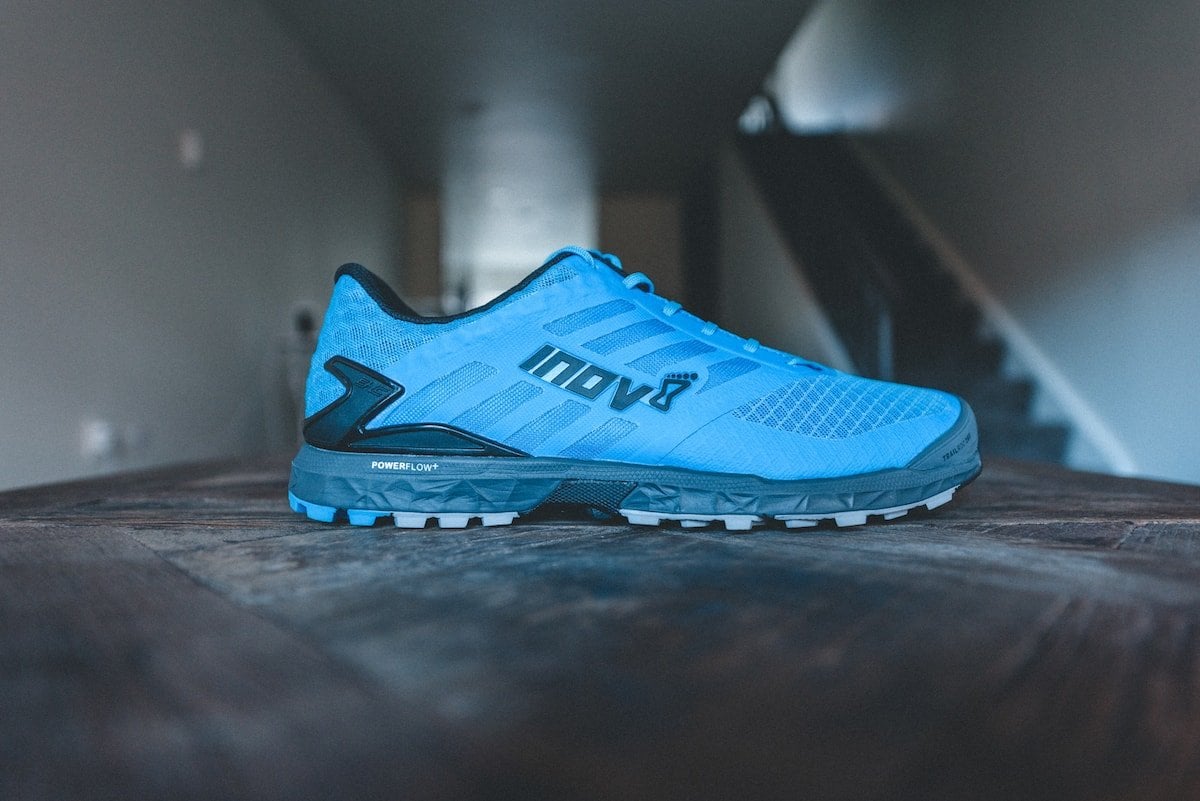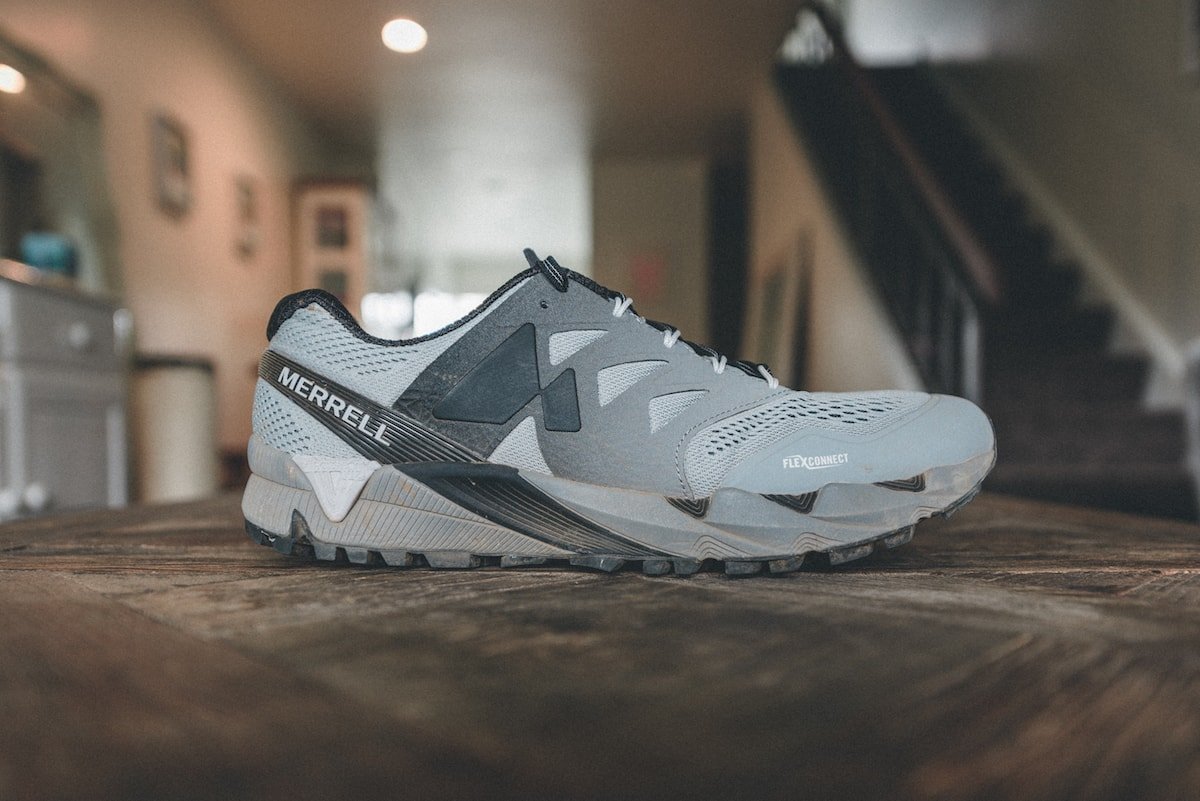 If you're going into the mountains out above the tree-line and doing more hiking (and even something more extreme, like climbing with talons on your shoes) then you may be better off with a mountain running shoe like Salomon's XA Alpine. As far as I'm aware there is nothing quite like it out there – check out this separate review to find out more about this shoe and watch our video review: Salomon XA Alpine
Forest trails and grass
As these tend to be quite soft, I enjoy springing around in these in some more minimal trail running shoes, such as my Salomon Sense Ultra 6, or even my Merrell barefoot-running shoes, as I don't need to worry about the impact that running on hard surfaces in minimal Shoes may have on my feet and joints. But equally, most other trail running shoes would be fine for forest trails, as they tend to be pretty forgiving.
Watch out for those forest trails with slippery tree roots, though – there's not much that will give you good grip on those, they're nasty!
RELATED: Trail Running With Poles: Benefits, Disadvantages And Advice
A bit of everything
You need to run in forest areas, on a bit of road, through some technical slippery tree root sections, then up and over some rocky mountainous sections… what type of shoe will be best?
It's a continual quest for perfection, and everyone will have their preference.
Alastair is a big fan of Salomon's S-Lab Sense (hard ground) and has also recently been enjoying running in Inov-8 Trailroc 285. Click the links for shoe reviews 🙂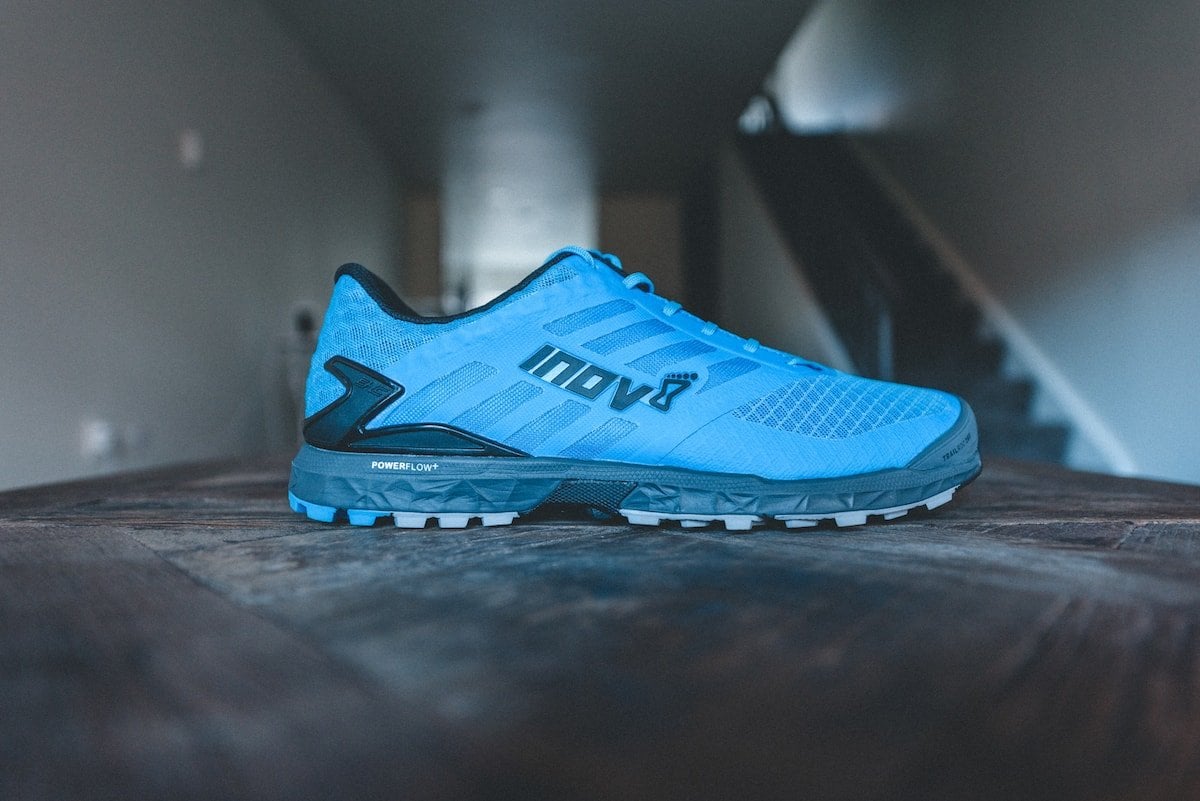 I find you need some moderate cushioning and grip, nothing too aggressive, and you just have to accept that this type of shoe won't be the best when it comes to really slippy mud, but it will be able to handle the majority of terrain you may encounter. 
I mix up my shoe choice between a pair of Sense Ultra's (like Alastair), but sometimes find they don't provide enough cushioning, so I wear other, more padded shoes such as my Asics Gel Fuji Attack 5s. They got me around my toughest race to date (Keswick Mountain Festival 50k) and can handle everything from bogs to scree!
RELATED: The Ultimate Trail Running Gear Guide: What To Wear Trail Running
More trail running shoe reviews
If you're after some more ideas on specific shoes for trail running, check out our 'shoe review' section for reviews of trail running shoes we've tried and tested 🙂
What shoes do you prefer for trail running?
Share your thoughts on the best shoes for trail running in the comment section below, we'd love to hear from you!