We've put together this list of our favorite motivating and inspiring running quotes that apply particularly to trail running, ultramarathons and other tough endurance challenges – and many of these quotes would also be equally applicable to everyday challenges and life.
ADVERTISEMENT
Many of these quotes come from not runners or athletes, but inspiring leaders, survivalists and adventurers who have a way with words and inspiring others to explore more, adventure and push their limits.
So many parallels can be drawn between seeking the motivation to run or achieve big, audacious running goals and challenges, and the motivation to overcome and succeed in other aspects of life.
All of the running quotes in this list are focused on helping you to get your mind in the right place to tackle challenges and inspire confidence, whatever it is you are facing.
I've grouped these running quotes into four themes that apply to running motivation and I hope you will also find them inspiring mantras to have in mind when you need that extra kick!
Motivating and inspiring running quotes about having self-belief:
These self-belief quotes are particularly helpful when running a long distance, ultramarathon, undertaking an epic, tough challenge, or pushing yourself and experiencing flickers of self-doubt.
---
"It always seems impossible until it's done"

Nelson Mandela
---
"Believe you can and you're halfway there."

Theodore Roosevelt
---
"Every accomplishment starts with the decision to try"

John F Kennedy
---
"Believe in yourself. You are braver than you think, more talented than you know, and capable of more than you imagine."

Roy T. Bennett
---
Motivational and inspiring quotes for gaining perspective on the challenge you are facing – running or otherwise:
I think of these quotes as those that basically say – it's a challenge/problem/difficult situation: get over it and deal with it! The authors of these quotes put this sentiment in a few different ways.
I think of these when I am tackling a steep, seemingly never-ending mountain on tired legs, in the heat with a dwindling amount of water – which happens fairly frequently.
---
"The pessimist sees difficulty in every opportunity. The optimist sees opportunity in every difficulty."

Nike Advert
---
"Climb mountains not so the world can see you, but so you can see the world."

David McCullough Jr
---
"Don't stop when you are tired. Stop when you are done."

Unknown
---
"Press forward. Do not stop, do not linger in your journey, but strive for the mark set before you."

George Whitefield
---
"It does not matter how slowly you go as long as you do not stop."

Confucius
That last Conficius quote is a great ultra-running mantra, if ever there was one. Just… keep… moving.
---
Something I also frequently tell myself when I'm having a tough time on a run or during a race is a piece of advice given to me by elite mountain ultrarunner Anna Frost, which is:
"You CHOSE to do this. Be grateful that you're here and appreciate the opportunity."
I find this really helps remind myself to be grateful that I'm not sick / injured / for some reason other to be out running and / or racing, and I snap out of any self-pity I may be feeling due to being sore, hot, tired, cold, etc etc.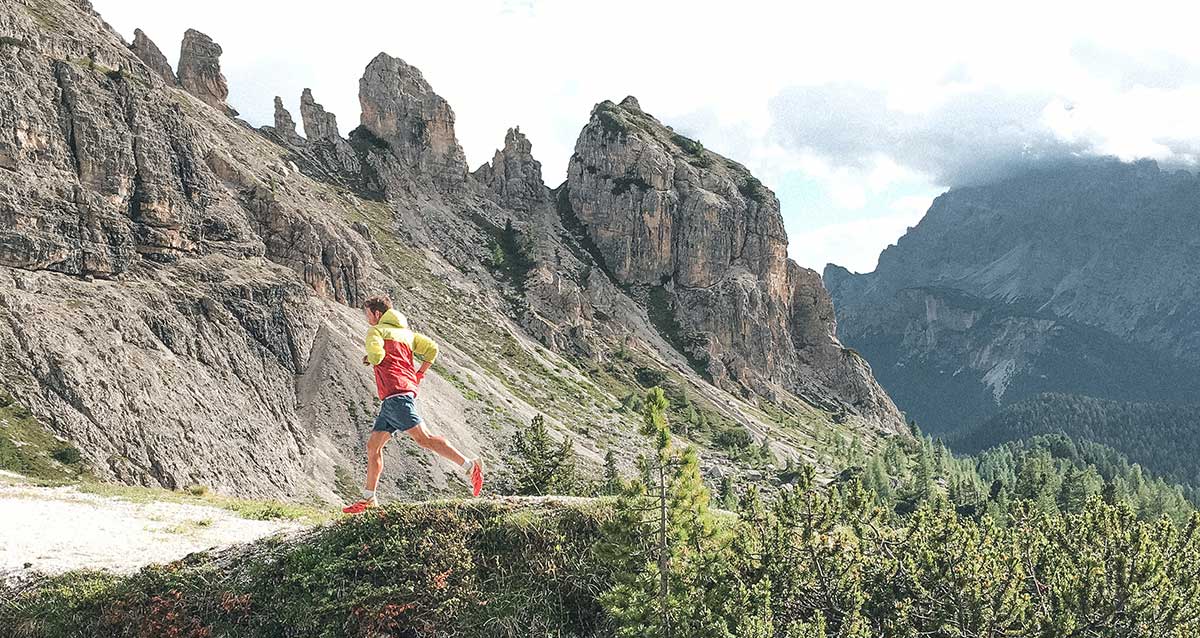 ---
Motivating and inspiring quotes for having the confidence to challenge and push your limits:
It's possible for everyone, even the most confident person, to lack confidence at times, although from personal experience the more challenges you overcome, the more confident you become, both in terms of your ability to tackle similar challenges in the future, as well as your capabilities more broadly in life.
It's self-perpetuating, in a sense.
Here are my favorite quotes to remind you to have the fortitude and confidence to challenge yourself in new ways.
"Only those who risk going too far can possibly find out how far they can go."

T. S. Eliot
While perhaps over-quoted, this T. S. Eliot quote is popular for good reason – because it is so true.
---
"Don't limit your challenges, challenge your limits."

Jerry Dunn
---
"The danger of an adventure is worth a thousand days of ease and comfort."

Paolo Coelho
---
"The best way to gain self-confidence is to do what you are afraid to do."

Swati Sharma
---
"All our dreams can come true, if we have the courage to pursue them."

Walt Disney
---
"It is never too late to be what you might have been."

George Eliot
---
"Twenty years from now you will be more disappointed by the things you didn't do than by the things you did."

Mark Twain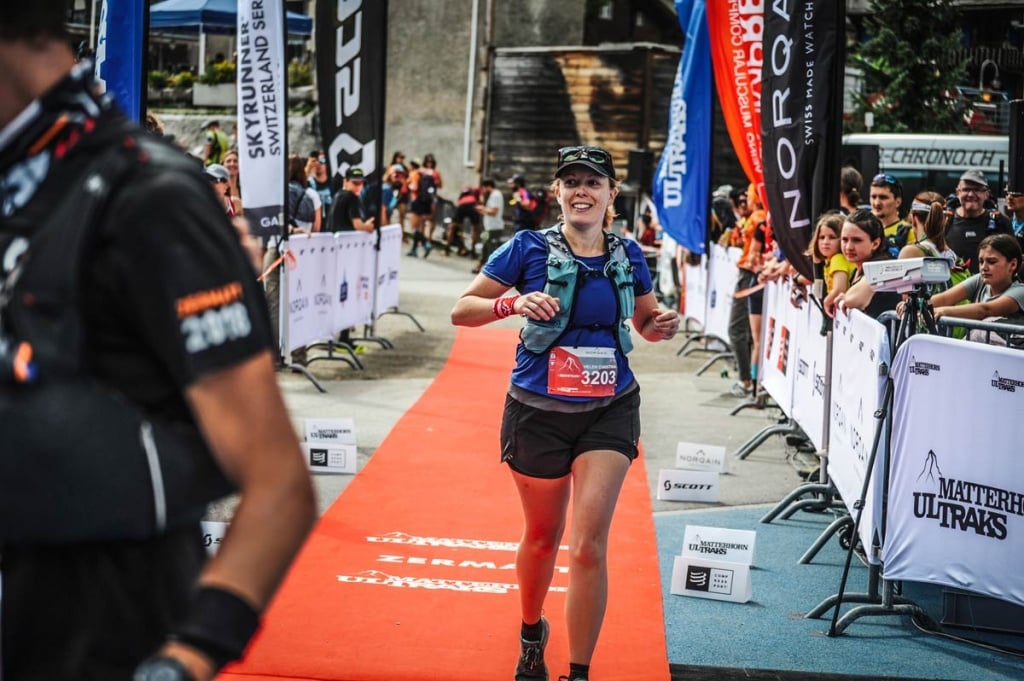 ---
Motivating and inspiring running quotes about maintaining a positive attitude in any situation
So many things can be achieved if you have the right positive mindset when you go about them.
You can see this in so many aspects of life, and the best representation I see is when I read books by endurance athletes and adventurers, as well as when I watch shows and documentaries about survivalists, such as the books featured in this list of the best survival books for ultrarunning mental strength.
Those who stay positive and creative tend to fare the best when it comes down to it – and let's face it, sometimes an ultramarathon (or any long, hard run) can seem like a survival situation at times.
---
"Attitude is the difference between an ordeal and an adventure."

Unknown
Has there ever been more of a truth uttered than this quote?!
I wish I knew who first said it. Proponents of Type 2 fun are experts at having the right attitude when it comes to defining what is an adventure vs. an ordeal.
---
By the way, if you're wondering what 'Type 2' fun is, it can be summed up as something that isn't 'fun' at the time but it certainly makes for an exciting story when it's over – the type of fun that sits comfortably on the fine line between misery-inducing nightmare and epic, character-building adventure.
---
"I can't change the direction of the wind, but I can adjust my sails to always reach my destination."

Jimmy Dean
---
"There is no such thing as bad weather, only inappropriate clothing."

Sir Ranulph Fiennes
---
"Whether you think that you can, or that you can't, you are usually right."

Henry Ford
---
"Success does not come from physical capacity. It comes from an indomitable will."

Mahatma Gandhi
As ever, Mahatma Ghandi hits the nail on the head. It is said that 90% of an ultramarathon is run with your mind.
I'm not sure if the percentage is right, but if your willpower and heart are not in it and you're not fully committed, then you are less likely to succeed.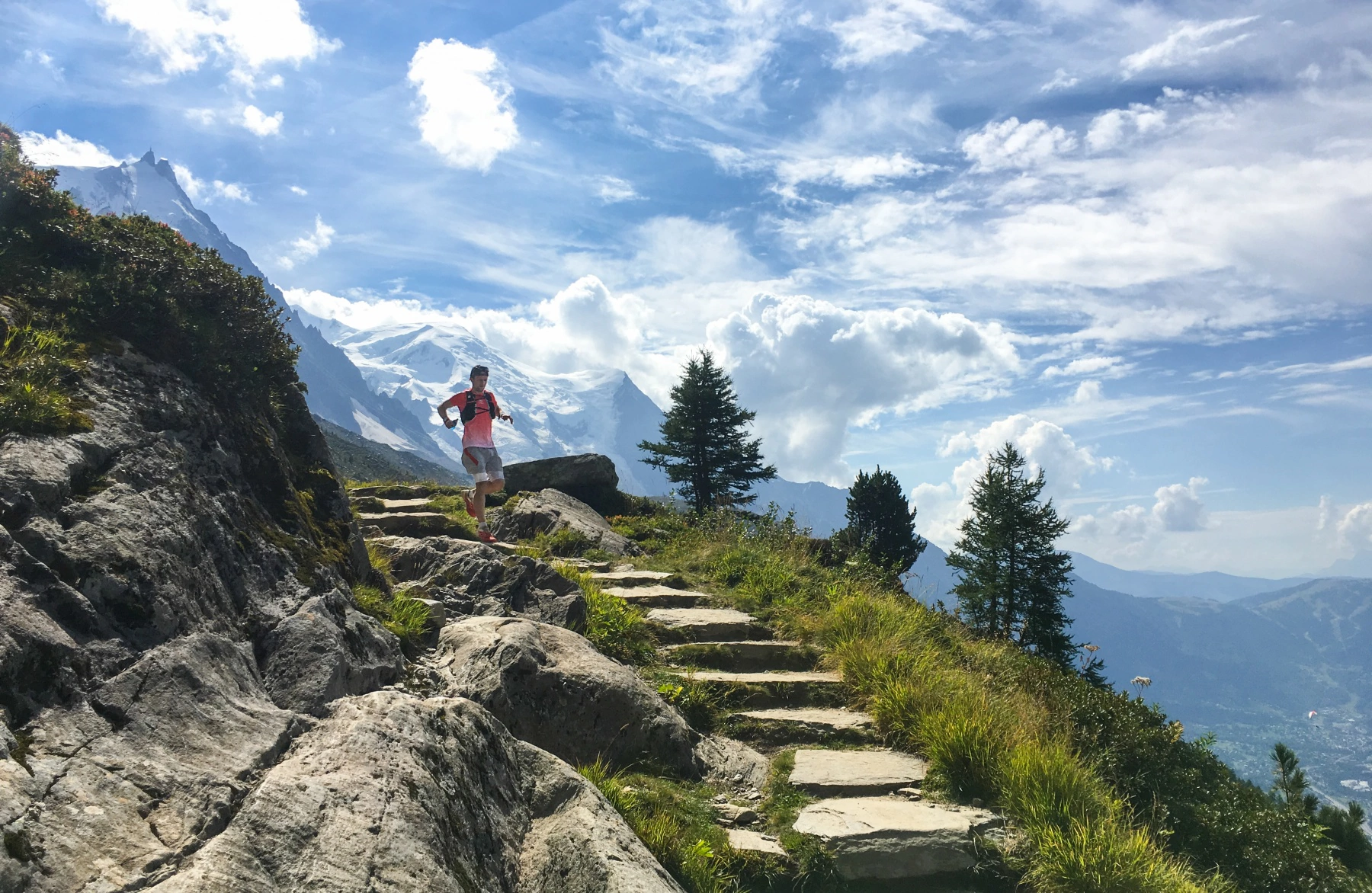 ---
Motivating and Inspiring Running Quotes – Specifically About Running
These inspirational running quotes are some of the best out there, specifically about running itself.
---
"What seems hard now will one day be your warm-up."

Unknown
---
"A short run is better than no run."

Unknown
---
"A runner is real when she takes the first step."

Clarissa Pinkola Estes
---
"Run like you stole something"

Unknown
---
"I breathe in strength and breathe out weakness."

Amy Hastings Cragg
---
"Pain is inevitable. Suffering is optional."

Haruki Murakami
---
"There will come a day when I can no longer run. Today is not that day."

Unknown
---
"Run when you can, walk if you have to, crawl if you must; just never give up."

Dean Karnazes (The Ultramarathon Man)
---
If you enjoyed these motivating and inspiring running quotes, you may also enjoy some of the adventure, survival and running-themed books that I have read and enjoyed, too.