What are the benefits of a running streak?
Intro
I'm sure a lot of you have heard about the running streak before, but I have learned to interpret it differently to the masses. It's a topic that brings up extremely divided opinions. I personally try to find the positives from most controversial training techniques I read about, before dismissing them as being bad for you.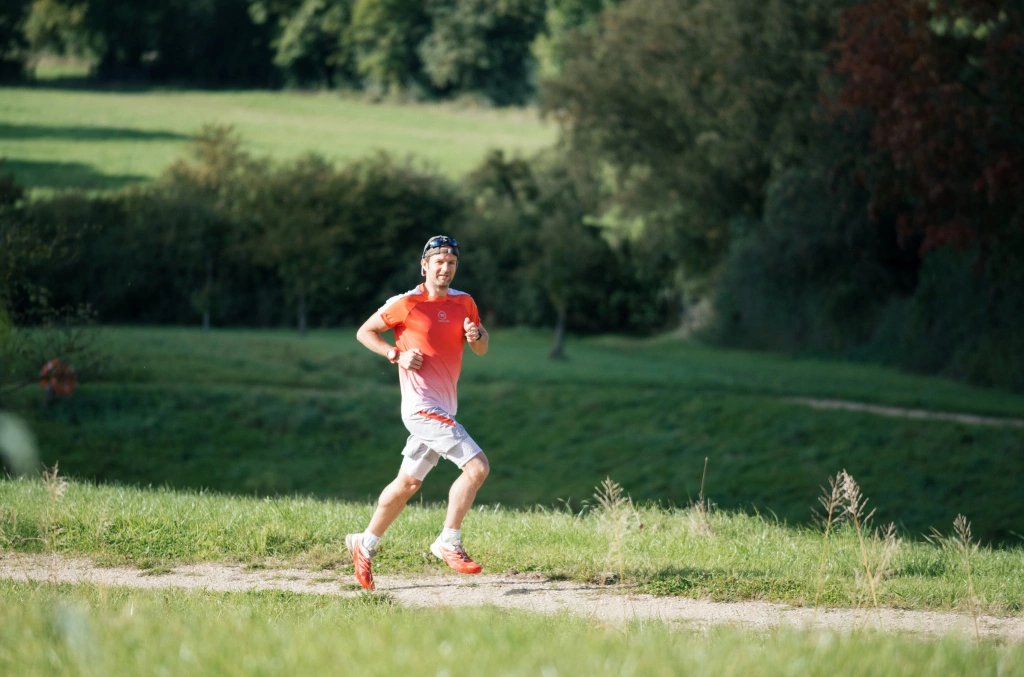 How I see a Running Streak in its most rewarding form
ADVERTISEMENT
Everything in moderation is KEY in this case.
My running streaks are relatively short-lived in comparison to the media sensationalised 365-day streaks that you see floating about. I find a streak of 7-10 days to work best for me at this time. Sure this may change one day but right now that's where I'm seeing the most gains.
You should be sensible about how you do your run streaking, too much and you risk injuring yourself or even losing your running mojo (which would be sad), too little and yes… it's not a run streak.
I use the run streak as a way to experience fast gains in fitness and confidence with my running. Usually, this will happen in Spring when I'm trying to up my distance and/or fitness, ready for Summer running events.
Run streaking for ridiculous amounts of time would go against a lot of my own personal feelings on how I prefer to train as a non-elite runner. I always go by the ethos that if you really don't feel like running, then you probably shouldn't.
If your mental game isn't on, then there's not much that your body will benefit from. I wrote a little bit about this in an early Trail & Kale interview.
How to run streak for fast gains in fitness and running confidence
When it comes to training I like to set myself a weekly distance or elevation gain goal. I then choose which days to run based on how big the urge to run is. The main reason I run is because I love it so much, forcing myself to run when I don't want to would be going against that completely, and may also one day put me off it. This does, of course, mean that a lot of my long runs may come on the weekend as I have to fill the deficit of my goals. But weekends are for long runs anyway right? 🙂
Starting a run streak
I start my run streak with a moderate effort and distance on my first run. To be able to finish a run streak feeling strong and wanting to still run frequently for the pure joy running will rely on a ramping up of efforts. Don't forget, you're in it for the long run. Excuse the pun.
Mix up your shoes
If you own a couple of pairs of trainers, try swapping every other run, or when you feel a niggle coming because of one of them. It will hopefully help your feet recover faster between runs. At the moment, I am swapping between the Salomon S-Lab Sonic 2 for road running and then the Inov-8 Roclite 290 for when I hit the trails. Have a read of my reviews for those shoes, they are so good in their own rights.
Feel the benefits of your running streak
By run 4 you should definitely be feeling the fitness benefits of your run streak and as such you may want to push yourself harder. But, don't fly too close to the sun, Icarus! Stay sensible and remember you are supposed to be ramping up perceived effort level through each run.
On your sixth day, you will probably feel on cloud nine. Feeling loose, super fit, and as if your body was designed to operate better while running as opposed to walking. Your technique should feel more efficient and comfortable and you'll be able to open your stride and run fast with reduced risk of injury.
It's also worth mentioning that to get more out of these runs, it's so important to eat cleanly with a well-balanced diet. For example, eating whole and organic foods that you know haven't been tampered with (for example to make them taste "better" or to improve their shelf life). You can even look into recovery shakes for after those extra strenuous or long runs. We use RecoverFuel by MyProtein but there are so many alternatives that you may want to try. We have both really noticed an improvement with reduced recovery times when drinking good recovery shakes within 30 mins of our runs.
Conclusion
I hope my "less hardcore" version of run streaking will give you a little insight into different ways of interpreting training techniques.
Not everything has to be taken to the extreme to reap the benefits.
If you decide to try out the smaller side of run streaking then please let me know how you get on in the comments below. I would love to hear more about how it helped you out.
Other Trail Running Advice
Check out the advice section of our blog for more great trail running advice. Also you may be interested in these posts: