I can't tell you how excited I was when Inov-8 said they were sending us a couple of pairs of their Inov-8 Trailtalon 235 trail running shoes to review. The first thing that sprung to my mind when I saw the press release for the shoe was: "Could this be the first REAL competitor of the Salomon S-Lab Sense trail shoe?". I mean its profile even looks a bit like it!
ADVERTISEMENT
RELATED: Best Trail Running Shoes of 2019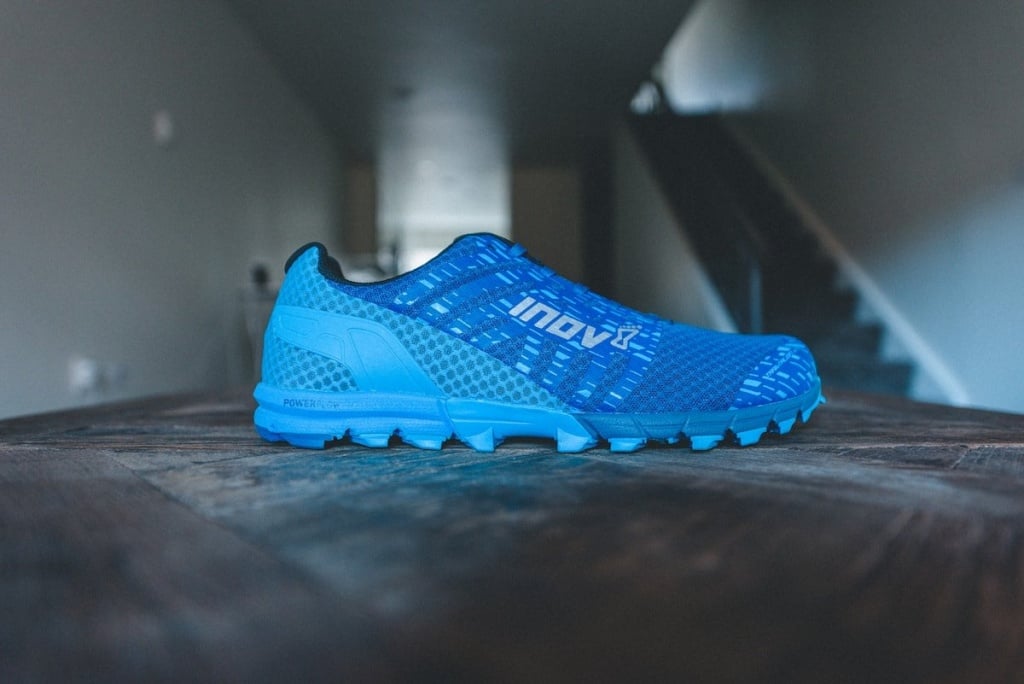 Marketed as a shoe that's is designed for running fast over all types of trails. Delivering the perfect flexible fit for increased protection and support. Featuring a new heel cage at the rear for extra support and a welded film toe bumper at the front for enhanced protection. Sounds snazzy, doesn't it!
Fit & Design
The Inov-8 Trailtalon 235's fit exceptionally well. In fact, I'd go as far as saying they felt like wearing slippers. I did, however, notice extra length in the toe box, Helen also noticed this on the women's version too. This could be part of the design, and it didn't really affect my running, but it just seemed a bit odd to have that extra space there for no apparent reason.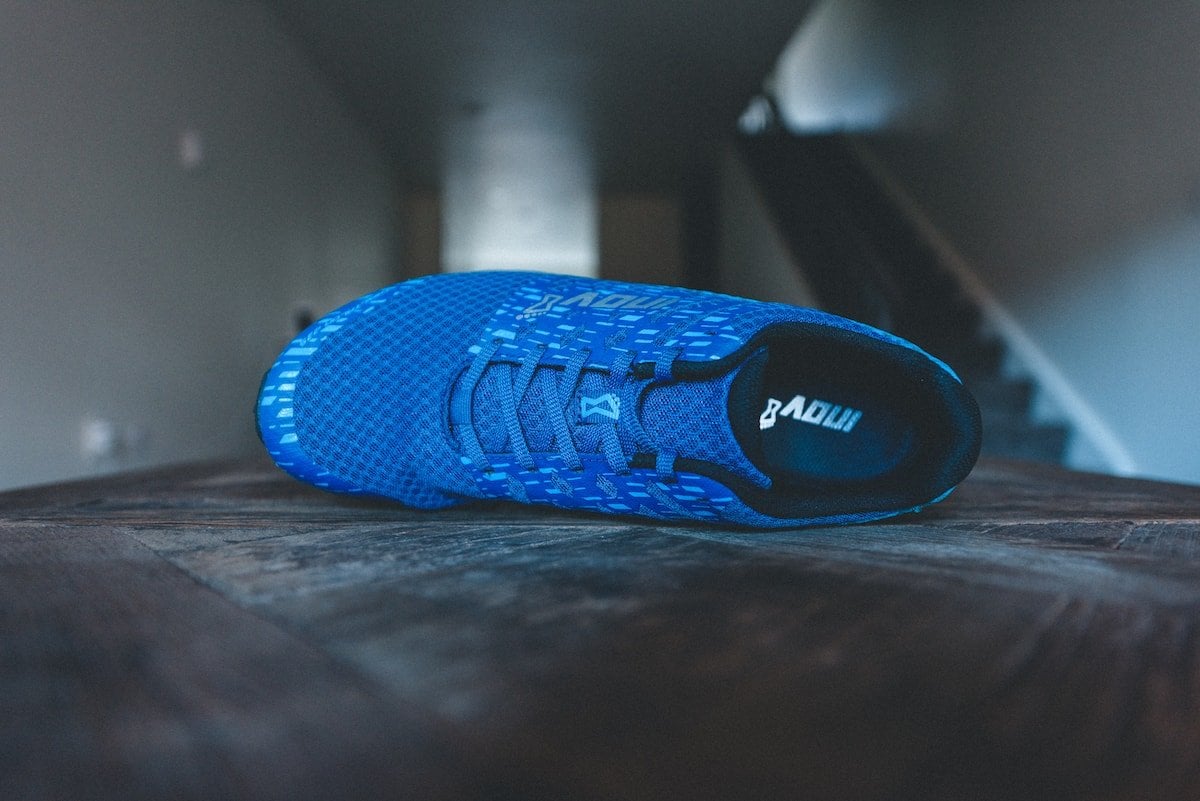 The Trailtalon 235 is super lightweight, weighing in at (as the name suggests) 235g. As a comparison, the Salomon S-lab Sense is 220g, so pretty close in this respect too!
There's a 4mm drop from heel to toe on this shoe which felt really good.
The laces are a good length and made with a fabric that causes enough friction between itself when tied, that they won't come undone.
The 'upper' is constructed from a single piece of breathable fabric, which bends freely when you take off on a stride. It appears to be made of the exact same material at the Inov-8 Parkclaw 275's which I really liked.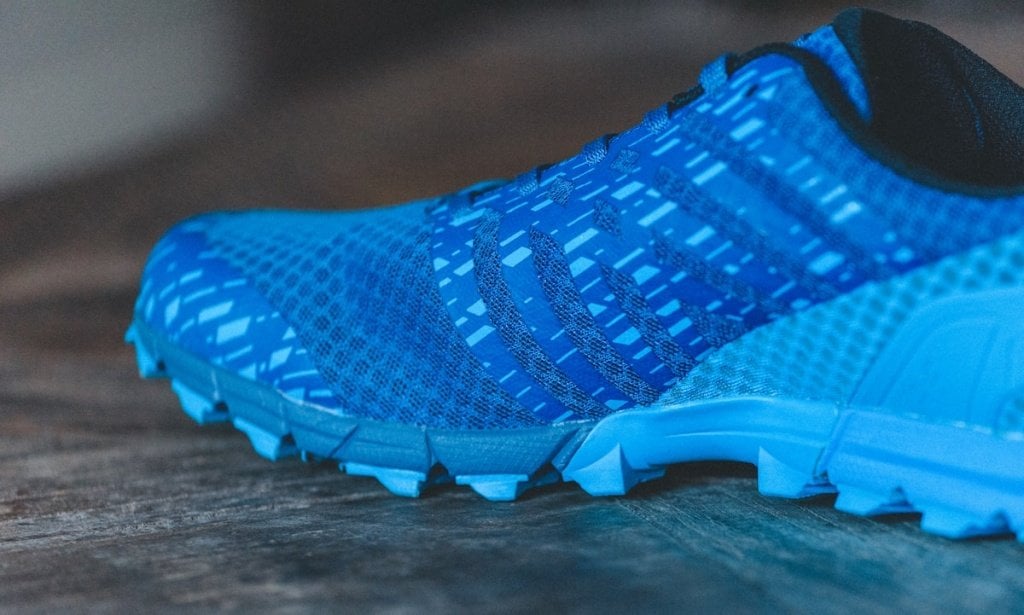 Below you can see the heel cage that I mentioned earlier.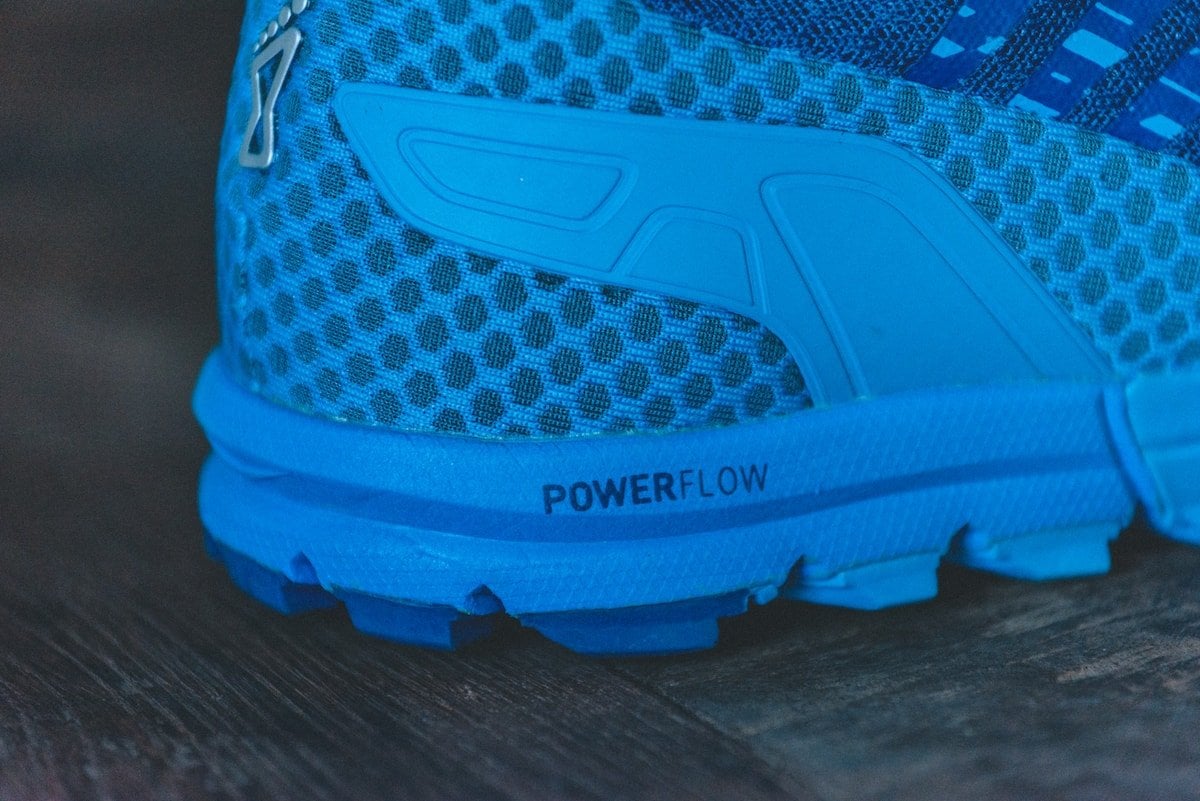 Although Inov-8 say this shoe has a welded toe bumper at the front for added protection, this is not a solid re-enforced toe cap. Maybe the "protection" is for keeping the shoe toe material from tearing. I personally would prefer to have the protection in place for my toes in case I accidentally kicked a rock. Oh, I've just had a thought, maybe that's why there's extra length in the toe box?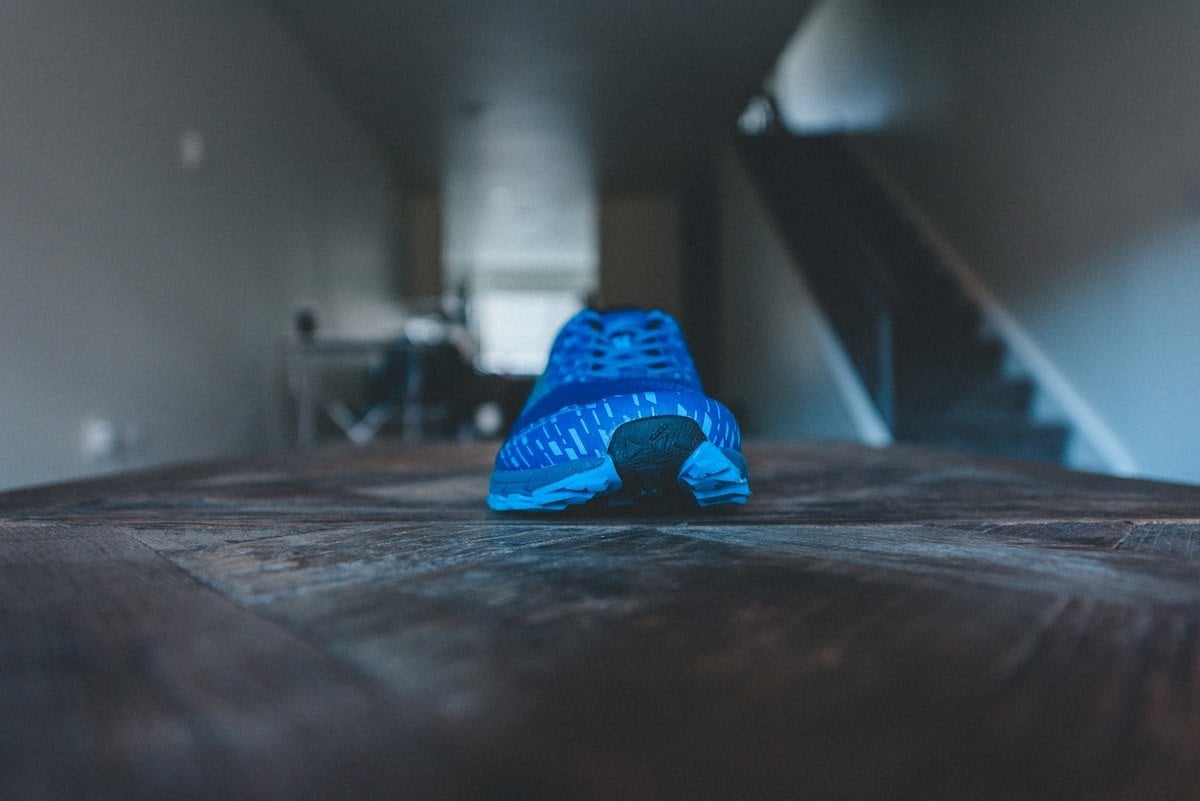 The grip on this shoe is very similar to the Inov-8 Roclite 290's that I have tried in the past. Which is excellent for buff or rocky trails. You may want something more aggressive to tackle muddy trails though.
The footbed also feels good on the Trailtalon 235's and protects your feet from sharp rocks pretty well.
Running in the Inov-8 Trailtalon 235's
The Trailtalon 235's are really comfortable and also very minimal, reminiscent of the Salomon S-Lab Sense that I love so much. That to me is a great asset to have on your side! I felt like running fast up every hill I came across, not something that always happens, trust me.
We took these out for a test run while discovering new trails, so naturally, we took the GoPro with us to film our adventure. Below is the video and you should get a sense of how happy we were while running in the Inov-8 Trailtalon 235's. Keep an eye out for Helen's own review of the Trailtalon 235 Women's shoes, coming soon.
Inov-8 Trailtalon 235
Find the best price for Inov-8 Trailtalon 235
Last Amazon price update was: 17th August 2022 12:00 am
In Summary
If you're a fan of Salomon S-Lab trail shoes but fancy trying something new, or you just love minimal racing trail shoes, then I can really recommend you try the Trailtalon 235's. They are a high-end shoe, with a beautiful design that will undoubtedly turn heads when you're on the trails.
A gallery of the Trailtalon 235 Women's shoes: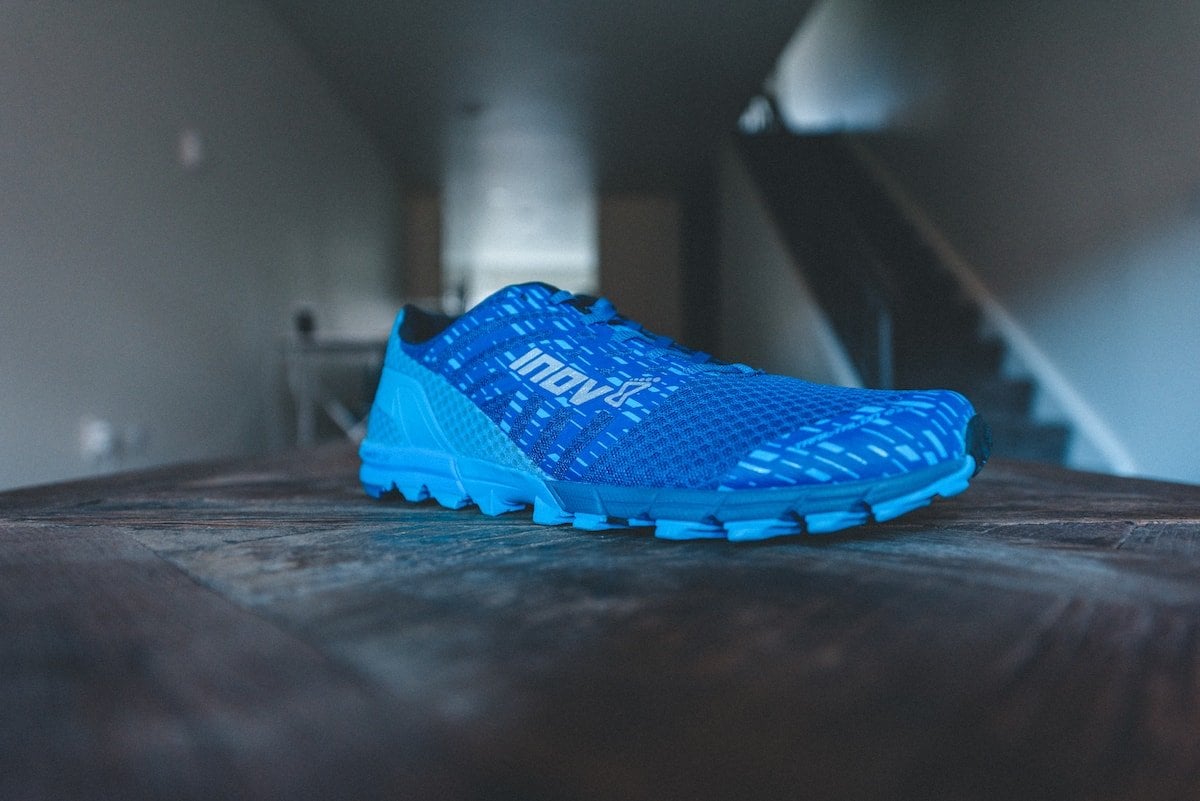 The Inov-8 Brand
Founded in 2003, Inov-8 is one of the World's leading all-terrain footwear, apparel and equipment brands.
Operating in over 60 countries, Inov-8 pride themselves in designing high quality, innovative products in both the running and performance training sectors. Their origins and footprints remain firmly etched into the muddy British fells but over the years they have optimized their products to meet the needs of the many terrains they have travelled.
If you fancy learning more about their products, be sure to browse their online store.
If you have any questions about the shoes or anything relating to them then please leave a comment below and I will reply as soon as possible. Happy Trails!!