April is a fun time of year, Spring is in the air and it's most likely when you'll be getting your annual tax refund, Yasss!! 🙂 Or maybe you've just finished college and want to treat yourself, for these reasons, we've put together this special list that showcases some awesome trail gear for your Summer adventures. Right then, let's get started with our Top 10 gift ideas that will spark joy in your Summer adventures!
YETI Rambler Tumbler
The YETI Rambler Tumbler is one of REI's best selling products, and for good reason! It's one of those products that actually does what the marketing proclaims, yet still amazes people when it does it. This BPA-free tumbler will keep your cold drinks cold, all day long, no matter how hot it is outside. The same goes for keeping hot drinks hot when it's cold out.
The Rambler Tumbler uses magnets in the lid to keep your drink contained while on the move; they also make it easy to open and close. The double-wall vacuum insulation is made from kitchen-grade stainless steel making them easy to clean, rust-resistant and dishwasher safe. If all those features weren't enough for a drinks tumbler, it also has a tapered design so it can fit in most car cup holders, bonus!
Last Amazon price update was: 14th June 2019 3:50 pm
Pendleton National Parks Blanket
These classic blankets from Pendleton, look just as great on the sofa at home as they do in a tent on trail adventures. There are a few different designs available, all of which are inspired by the National Parks, Helen's in love with the blue Crater Lake design.
Each blanket has a Pendleton label signifying its authenticity and special woven label with the park name and image of an important natural feature. National Park Blankets are still woven in their Pacific Northwest mills, just as they were nearly 100 years ago.
Backcountry.com
$219.00
See Deal
Rei.com
$249.00
See Deal
Amazon.com
$299.00

5 new from $299.00

See Deal
Last Amazon price update was: 14th June 2019 3:50 pm
Solo Stove Bonfire Firepit
The Solo Stove Bonfire Firepit is intended for camping trips, where fires are safe and permitted, but we think one of these would be perfect for the garden too! It's a very clean and simple way to have a firepit in your backyard, plus it's designed to minimise smoke, which is better for you if you're going to be socialising around it all night.
Last Amazon price update was: 14th June 2019 3:50 pm
---
LIMITED TIME OFFERS FROM BRANDS WE LOVE:
---
Randolph was founded in 1973 and is now the only remaining metal eyewear company in the USA. I think it's so nice to see these premium high-quality sunglasses still being made in the USA, when so many other brands have chosen to take the work overseas. The Randolph Aviators are a true classic, that will never go out of fashion. They fit securely on your face, when active in your day to day, or hiking over trails, and are very comfortable when worn for long periods of time.
I love that you can fully customise these handcrafted sunglasses, down to the materials, lenses and arms used. The scratch resistant lenses are made from mineral glass (for the clearest vison), are UVA and UVB protected and have anti reflective backside coating, which means you don't get any distracting reflections from behind.
LARQ Bottle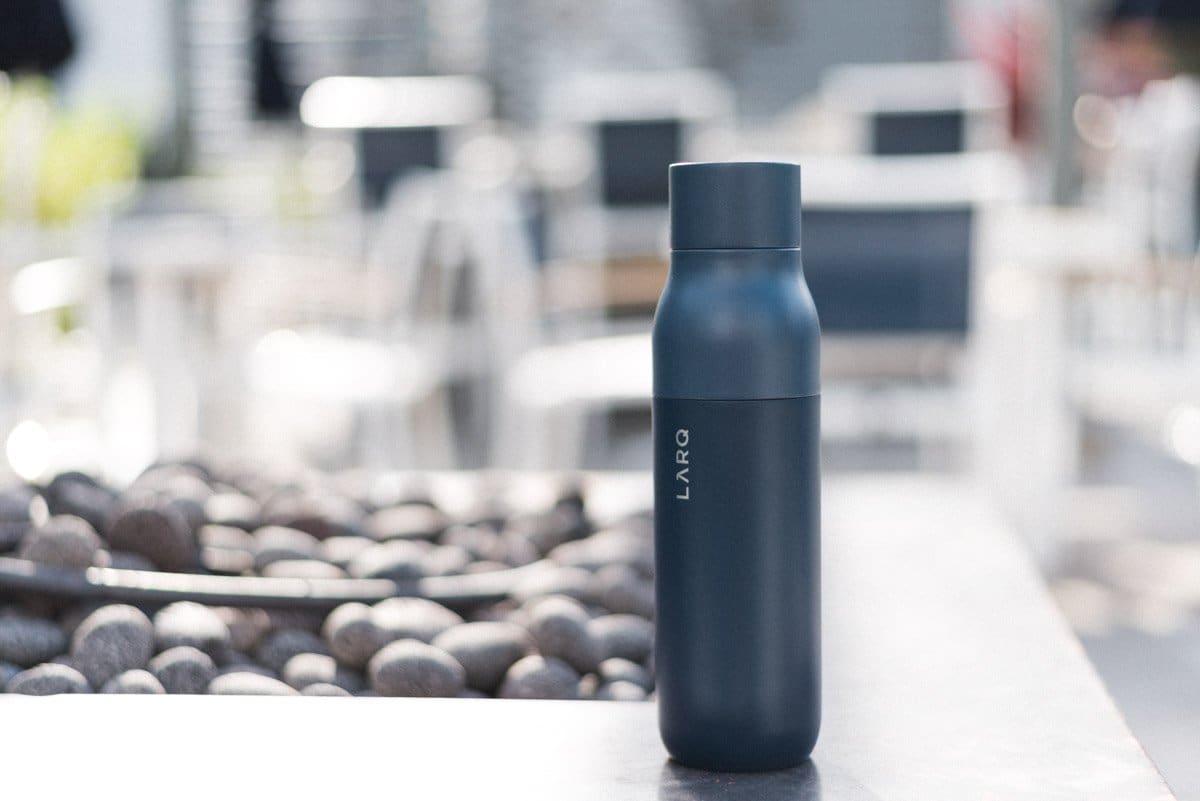 When it comes to water purification and the odor-neutralization process, the LARQ bottle does it all. The LARQ bottle is a purifying water bottle for those who want something a little different from all the other insulated water bottles on the market. The LARQ self-cleaning bottle can fill up from almost anywhere, even on the trails, and will purify your water at the tap of a button. The bottle itself has been designed beautifully too and is built to a very high standard.
If you wan't to take it on a hiking trip with you, I recommend getting the LARQ Limited Edition sleeve too, as it will protect the bottle and give you a means to attach it to your backpack.
Free shipping for orders $50+. Use code CATCHSHIP at checkout. Coupon Code: 'CATCHSHIP'
Rumpl Puffy Blanket
The Rumpl Puffy Blanket packs down, which makes it great for backpacking or camping. They're also made with synthetic down which makes us happy, and if you have pets, these Rumpl blankets are great because they don't collect fur like wool blankets.
There are so many fun designs to choose from so make sure you check out the complete RUMPL range at REI, but our favorite design is the Bermuda pattern.
Last Amazon price update was: 14th June 2019 3:50 pm
Big Agnes Frying Pan SL3 Tent with Footprint
The Big Agnes 2 or 3 person Frying Pan camping tent is great because it's so versatile – if you're going to spend money on a premium tent, then it should be one that can be used on a variety of trips and year-round. This one is packed with features and superlight, great for both backpacking and road tripping.
Patagonia Duffel Bag 90L
Nothing says 'I'm going on an adventure' better than a big durable duffel bag with the Patagonia logo! Of course, it's equally useful for less-adventurous trips. We love travelling with ours because you can chuck them around and squish them in tight spaces without worrying about them breaking.
Backcountry.com
$104.30
See Deal
Rei.com
$149.00
See Deal
Amazon.com
$189.88

2 new from $189.88

See Deal
Last Amazon price update was: 14th June 2019 3:50 pm
Goal Zero Venture 70 Recharger
The Goal Zero Venture 70 weatherproof portable power bank can charge your smartphone up to 6 times on one charge. It has two USB ports too so your friend or partner can charge theirs at the same time. It can even charge small cameras (like a GoPro Action Camera) and tablets. It weighs in at 1lb which is very light for a device like this!
Amazon.com
$149.95

3 new from $149.95

See Deal
Backcountry.com
$149.95
See Deal
Rei.com
$149.95
See Deal
Last Amazon price update was: 14th June 2019 3:50 pm
ENO DoubleNest Hammock (2-Person)
The ENO DoubleNest Hammock is a lightweight gathered-end hammock that tucks into an integrated stuff sack the size of a grapefruit and weighs just over a pound. Being so lightweight and packable means you can keep it in your car or your daypack, ready to hang in minutes. Laying in a hammock is an awesome way to spend the evening stargazing! 🙂
We also like that ENO uses all fabric remnants in the production of their hammocks so the color combination of the hammock you receive may vary slightly from the product picture. There's individualism for you!
Last Amazon price update was: 14th June 2019 3:50 pm