There are many factors that keep your feet happy while running, two very important ones are: a good pair of running shoes and socks! After running in the Rockay Accelerate for a couple of weeks, I'm ready to share some thoughts on these socks that are designed to help prevent chaffing and blisters.
Three notable features
1. Compression and cushioning
ADVERTISEMENT
The first thing I noticed with the Rockay Accelerate socks was the compression they provide. If you haven't worn socks with compression before you may think they feel a bit strange at first. Constrictive would be the best word to describe it but it's there for a reason and you'll soon get used to the different feel. The compression is localised to the arch and upper of the socks to help support your feet, seen in the picture below.
There's also localised cushioning which covers the heel and forefoot areas. This provides extra comfort while running.
2. Temperature regulation and anti-chafing
Having organic Merino wool mixed into the construction of these socks gives them a degree of breathability which promotes good temperature regulation for both warm and cold conditions. This temperature regulation combined with the compression and padding helps prevent blisters and chaffing.
The materials used in this sock are as follows:
66% Polyamide
30% Organic Merino Wool
4% Elastane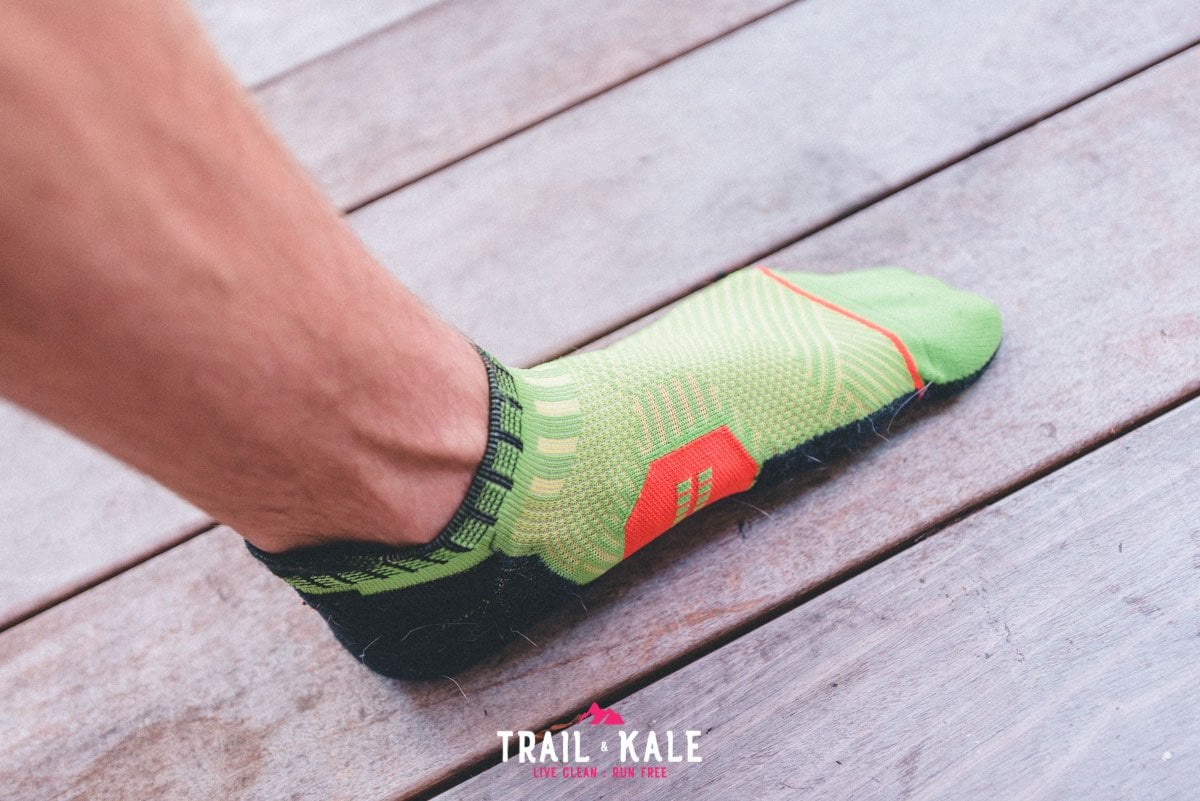 3. Lifetime Guarantee
If your socks ever tear or fail to provide basic functionality then Rockay will send you a new pair. It's nice to have quality assurances like this! Some other sock brands including Stance and Darn Tough offer similar guarantees.
RELATED: Best No-Show Running Socks
More colors available
There are 6 color options available and you can buy them at Amazon.com – starting at $15.95 (£14.50)
Rockay Accelerate
Pros
I like the cushioned areas
Breathable
Anti-blister
Lifetime guarantee
Cons
Compression can feel constrictive for the first few runs. I did however get used to it eventually.
Last Amazon price update was: 23rd March 2023 6:02 am