As I started to up the mileage on trail runs, particularly in summer, I did not appreciate the chafe that was happening under/around my running shorts.
ADVERTISEMENT
Without going into too much detail, I also wondered whether it was right to wear pants underneath my running shorts – after all, it's just another item to potentially rub, or get sweaty, or both. I worked this out when wearing my Salomon S-lab EXO skort (review here) which uses compression and is clearly not designed to be worn on top of other underwear. I liked the compression but sometimes it gets too hot, and I wanted more freedom around my legs.
Cue, The North Face's 'better than naked' running shorts. I picked up a pair in the North Face's shop in Chamonix last summer, together with the bright orange matching top. LOVE the bright colours. Love even more that when I have these on, I genuinely don't know it. It really is better than naked, mainly because other people don't have to see a naked crazy lady running around, I don't get arrested, and I don't get as much mud in places it shouldn't go.
The same comments go for the matching top. The material is really light, quick-drying, and it has small cup sleeves, which stops underarm chafing that can happen with vests, and also means that when wearing a rucksack the bag doesn't rub on my shoulders.
The shorts have a built in 'pant' layer, as well as the light outer shorts. My normal size (small) was too tight but the medium fits perfectly. This was a bit odd because I have quite a few North Face items and the clothes are normally reasonably true to size.. but then again they are tops so my bottom half must be bigger than their standard sizing compared to the top half. I wouldn't say they are particularly flattering around the waist, as they have a scrunchy elasticated waist (and it's not my best area), but they look great when the t-shirt covers the top.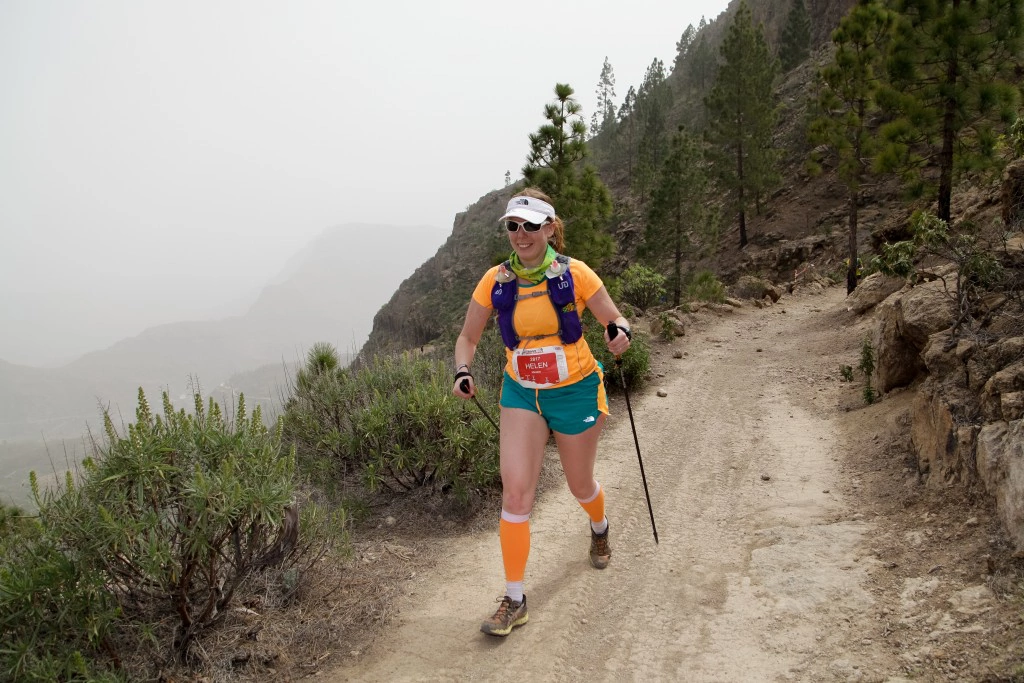 Unlike other lightweight running shorts, which often come without any secure pockets, these have a zip-up pocket at the back, which can just about fit an iPhone (5s) in at a stretch. It also has a few stretchy gel pockets, which come in really handy for stuffing empty gel sachets before you can throw them away when you get home/at a water station when racing.
Even when bought in the sale, the shorts and t-shirt were not particularly cheap, they worked out at about £30ish each, but were definitely worth the investment and are currently my favourite clothes to wear on a long hot trail run.