Salomon Sense 3 SG Review
Buying the Sense 3 SG was my first step to truly understanding what the Salomon S-Lab range of clothing is all about.
ADVERTISEMENT
RELATED: Best Trail Running Shoes of 2019
[one_third]
Distance
736.1
KM
[/one_third]
[one_third]
Elevation Gain
15,472
M
[/one_third]
[one_third_last]
Duration
80:49
Hrs
[/one_third_last]
For those who don't know what the Salomon S-Lab range is, here's a brief explanation:
"Salomon Lab is a process of making dedicated products to meet individual fit and performance needs of Salomon's international team of athletes. Trail running legend Kilian Jornet widely regarded as the best trail runner in the world works with the designers through every step of product development because a millimetre or gram is ultimately the difference between gold and silver. While the S-Lab process is focused on winning, the products it generates are your assurance of pure performance."
With that said, its pretty obvious that the quality of the products is also extremely high. I'm sure a lot of people will be thinking:
"Well if its good enough for Kilian, I'ts definitely good enough for me!"
Of course, with these high end attributes comes a heavy price tag. My personal opinion is that you get what you pay for when it comes to the S-Lab range, so I tend not to worry too much about the price.
Real world Usage
Distance
Its clear from my statistics posted above that this shoe is extremely durable. I was able to run nearly 750 km on all kinds of terrain including mud, bogs, fells, road, rock, forests, single track and scree.
I competed in 5 races with an accumulated race time of 13 hours in these shoes. Below is a list of the races to give you an idea of the varied terrain I used them on:
Elevation Gain
With that distance I managed to climb 15,472 m in them. I found that being such a minimal shoe with only 4mm drop (heel to toe), I developed a very natural form when it came to running up hills. Beware, if you are not used to running in minimal shoes then you will need to get used to running in them before pushing too hard. You will probably notice that your calves and hamstrings will get stretched more because of less height in the heel. So that means tight calves!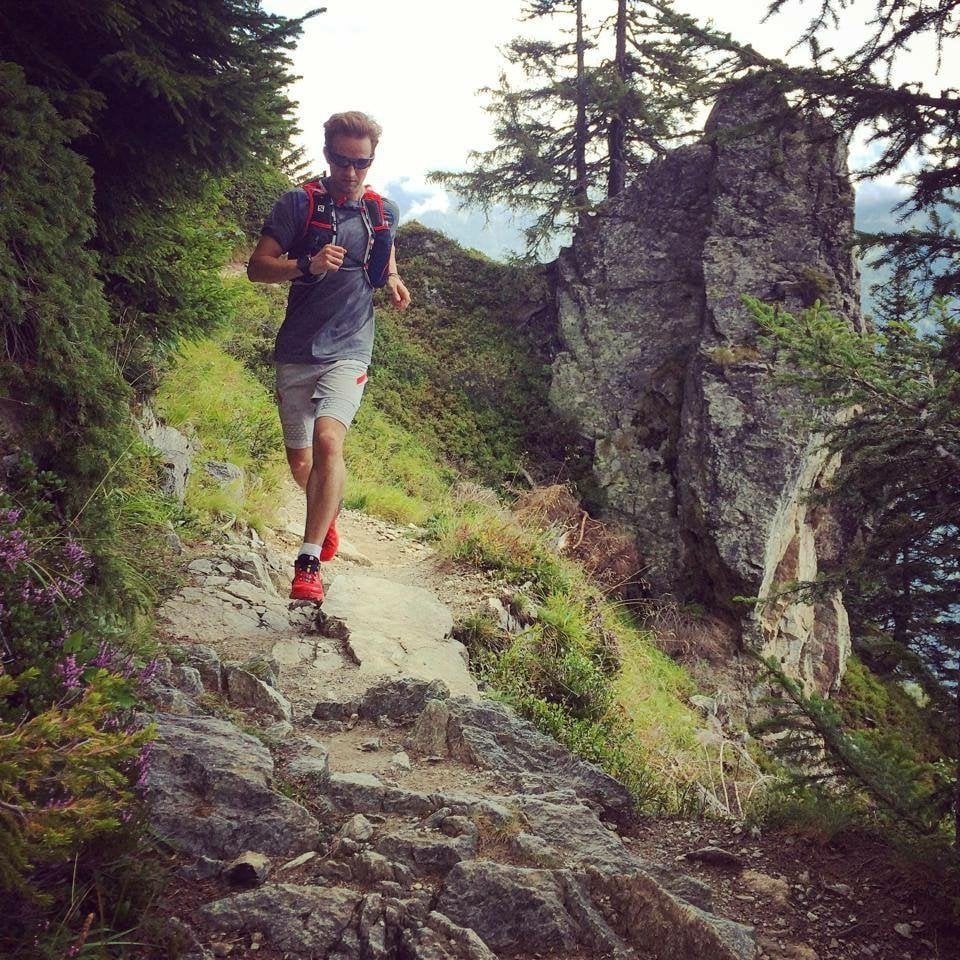 I bought these shoes as I was beginning to increase my mileage from the half marathon range up to marathon distance. Although they are a minimal shoe, I never really felt much foot soreness over the longer distance due to the lack of cushioning. Whether or not this was because I tried to keep them for "soft ground" is unknown. But they are called "Soft Ground (SG)" for a reason, because that's what they work best on! So if you run long distance on the harder terrain types then maybe look at the Sense Ultra HG shoe. It appears that what makes this shoe ideal for Soft ground is the deep rubber lugs and the rubber material that they are made of. I noticed how good the grip was during a Tough Mudder Obstacle race. The obstacles where the shoe's grip really shined were "Everest" and "Mud Mile".
Its worth mentioning the excellent Salomon Quick Lace system as it's REALLY good. Its super fast to do up your shoes to that perfect comfort level that we all become so obsessive about and you'll never have to worry about your laces coming undone during a race. There's even a little pouch on the tongue to store away the excess lace, so that it doesn't get in the way or caught on anything. Love it!
Wear & Tear
You can see from the picture above that its pretty easy to know when the cushioning on the sole has nearly gone. You can see around the black gap areas(rock plate) on the sole that there's a bulgy material that has compressed and flattened out as a result. This means that there's less springiness and cushioning in this area. I've personally found that you need to be careful when this starts happening because it can be easy to pick up niggles when running without any padded protection. Especially when you're not used to it. So if you're getting niggles that you cant understand why, it could be that the shoes have passed their use by date and you should probably look at getting a new pair.
I also noticed that the first thing to start going on these shoes is the material on the upper breathable mesh. Holes began to appear but to be honest this never effected my running or comfort and as I understand Salomon are using a new material on their latest Sense Ultra shoes which has probably remedied this.
This was pretty minor but there was also some wear on the heal area of the inside of the shoe.
All things considered, this shoe is amazingly durable and the wear and tear seen in the pictures is to be expected when putting a shoe through this much pain. In fact i'm extremely surprised they look this good after the exciting life they have had.
The things they've seen, and got me through is incredible, and the reason why I went on to buy a pair of Salomon S-Lab Sense 3 HG to try.