You need some quality outdoor gear such as shoes, clothes and backpacking gear and don't want to wait for an REI sale to buy it. Plus, you can't find any coupons or promo codes to use on the main REI online website? Well, there is a separate part of the REI website that may be the answer.
ADVERTISEMENT
You can find significantly discounted quality gear on the REI Used Gear website, 'REI Good and Used', which is the REI second-hand gear store where they sell returned and used items, many in excellent condition, for discounts ranging up to 60% and in some cases more off the retail price – no membership, coupons or promo codes needed.
---
Table of Contents
---
How does REI's Used Gear sale work?
REI's Used Gear website is available year-round, so you don't need to wait for REI's garage sales to buy discounted used outdoor gear. This REI online site sells used women's, men's, and kids' clothes and shoes, as well as outdoor gear and camping equipment such as tents, daypacks, backpacking gear, and ski boots, with significant discounts.
This is gear bought at REI that has been returned, from the current season as well as past seasons.
When a customer returns a piece of clothing or gear that was bought at REI, it is inspected for use and functionality (is it dirty, do the zips still work?) before being prepared for re-sale on the REI good and used site.
Depending on the level of wear, the product is given a rating which determines how much of a discount from retail price is applied to the price of the second hand / returned item.
If you're anything like most consumers then a lot of the items that you may buy and then return may not have really been 'used' at all – such as clothes that don't quite fit you right.
This means that a lot of the outdoor gear, clothes, boots, and shoes available on REI Used Gear are classed as being in 'excellent condition' so it's not a case of just buying other people's partly-worn second-hand gear – some of this stuff is basically new.
The REI Used Gear marketplace reduces the environmental impact of your outdoor gear shopping by extending the lifespan of a product, and it's less expensive to you.
Since finding out about this used gear marketplace, I always check on REI online and look at their second hand gear before buying a new piece of gear to see if I can find if not the specific product in mind then an alternative that may be even better suited for my needs.
Sometimes I come across a more expensive higher-spec outdoor product than the one I was looking for, but because of the discount being offered off the retail price, it falls within my budget, which is a win!
---
What types of outdoor gear can you buy from REI Used Gear?
There's a huge range of discounted products available on the REI Used Gear website. Some that stand out for me because there is a lot of choices and they are items of outdoor gear I am personally interested in include:
Use REI Used Gear to buy old versions of your favorite running shoes and outdoor gear
The REI Used Gear website is a great place to have a look if you're looking for a particular model (for example, a particular version of your favorite running shoes) that may not be sold anymore on the main site, or has sold out.
You know, when you LOVED running shoes version 12 and the version 13 isn't quite working for you? They may well have a pair of the version 12 just waiting for you to snap up.
What is not available at on the REI Used Gear website?
There are a few types of products that are not available at REI Used Gear. This includes helmets and climbing gear (for safety reasons – who would trust a second-hand helmet or carabiner?) and large items such as bikes or kayaks which would be very bulky to ship.
---
What are the benefits of buying used gear from REI?
The used outdoor gear is usually heavily discounted
Affordability is the most obvious benefit: quality outdoor gear can get expensive, especially if you're gearing up for a big adventure such as a thru-hike and need to buy a lot in one go.
Or, perhaps you're trying a new sport such as trail running, and would prefer not to spend a lot on a pair of trail running shoes when you're just starting out. [If you are just starting your trail running journey, this article is a must read: Beginner's Guide to Trail Running.]
REI'S Discounts vary by product, but it's not unusual for the USED GEAR PRICES to be 50-60% lower than the retail price.
The quality of REI good and used gear is as good as new
No compromise on quality – you're still getting the same quality camping, outdoor, backpacking, and adventure gear from a great store, with the difference being you're getting them for less than REI's regular prices.
Rather than the alternative of buying something cheap and potentially lower-quality because the good stuff is out of your budget when at full retail price.
Buying second hand outdoor gear is a sustainable approach to gearing-up for adventures
Reducing your environmental impact – this is the big-picture benefit of buying used gear from REI. By buying used clothes and outdoor gear that may otherwise have gone to waste, you are recycling rather than being a consumer of a brand new product.
This is a huge advantage over buying new gear, because when you buy new gear, whether at full price or in a sale – you are consuming a newly-made product, rather than buying one that you are effectively saving from landfill.
You don't have to wait for seasonal sales to come around, including REI's Garage Sales
Don't wait for seasonal sales – REI used gear is sold year-round, although, of course, the individual items available vary depending on what they have in stock based on returns.
I don't know about you but I'm pretty impulsive and if I decide I want something, I want it NOW and struggle to wait for the sale (I also worry that my chosen product/size / color will sell out before I can get on and buy it at the sale price!).
For bargain-hunters it's pretty fun browsing the REI good and used website regularly to see what new outdoor adventure items become available – you can select to view by 'just added' then click the filters for product types and sizes.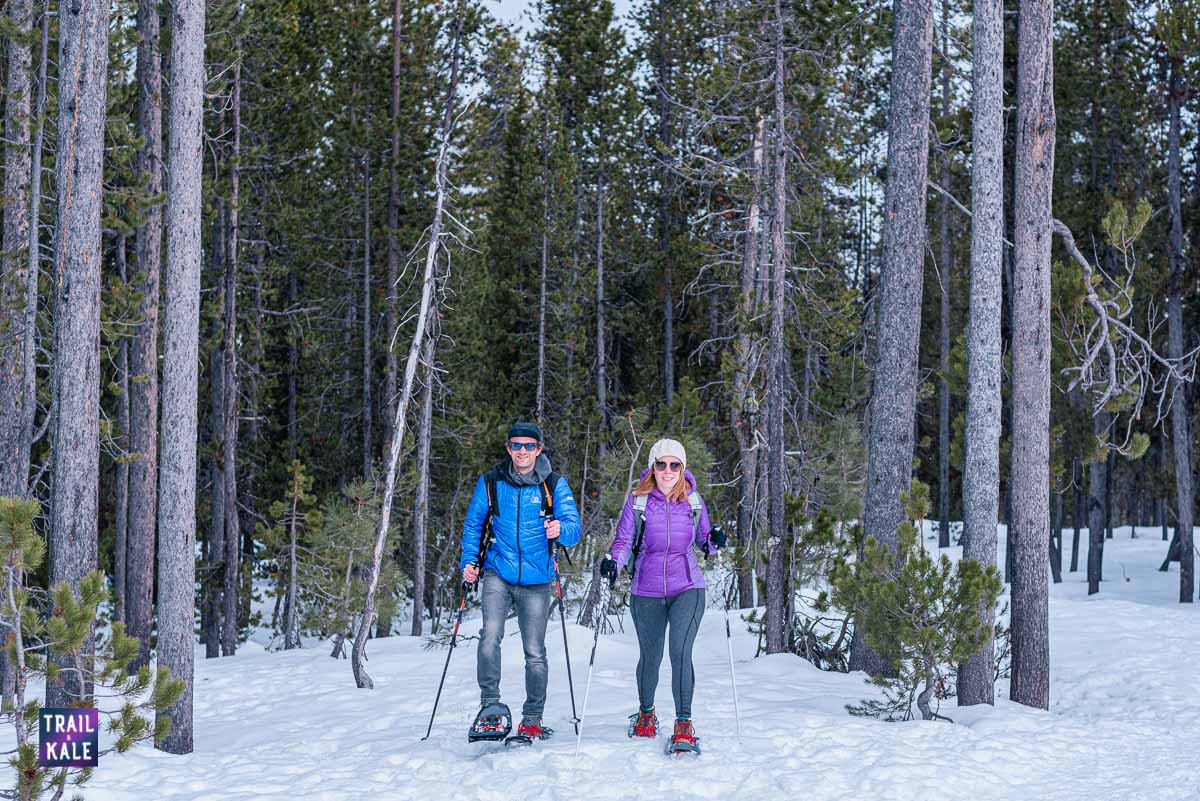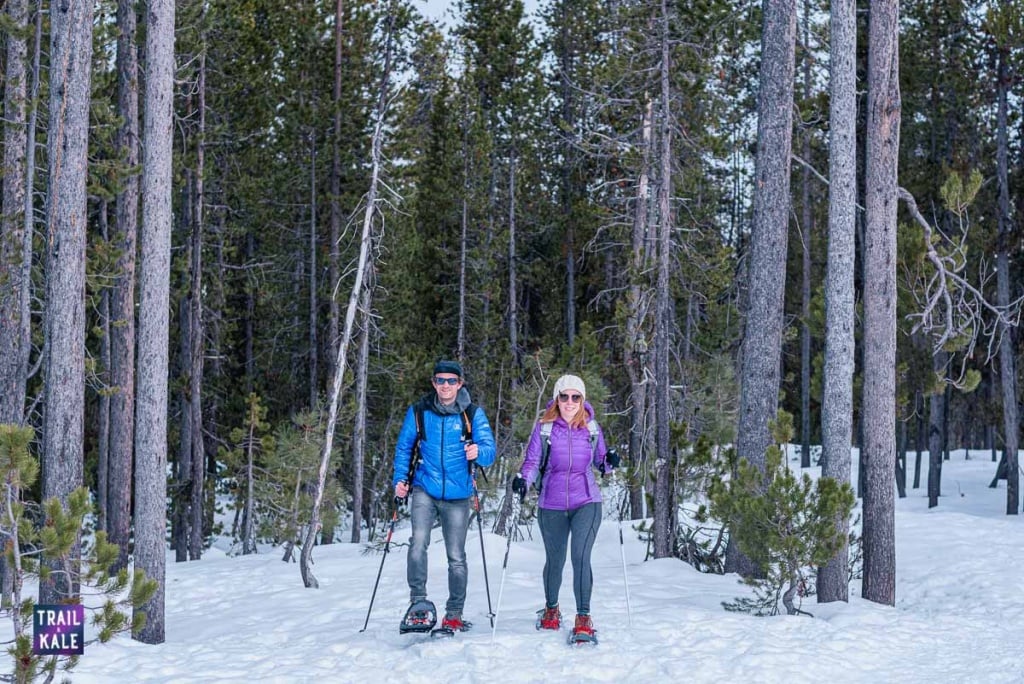 ---
What is the REI Used Gear Return Policy?
REI's used gear return policy is that if you buy a product from REI Used Gear, it is sold as-is and with no warranty, however, REI does offer a 30-day satisfaction guarantee so you can return it if you need to.
---
How is REI Used Gear different to the In-Store REI Garage sales and REI Outlet?
REI Outlet sells end-of-season new gear, rather than used gear, and this is covered by REI's normal 100% satisfaction guarantee – so you can pick up a good deal at the REI Outlet, but it's more focused on the seasonal sale and end-of-line items.
REI's garage sales are offered to members and only available in-store, with no returns. The advantage of REI garage sales is that you can look at and try the gear on before you buy it, but is limited to whatever items are in-store at your local REI. This also assumes you are fortunate enough to have an REI store near you.
In comparison, REI Used Gear is an online offering of used (returned) products that are offered with the 30-day satisfaction guarantee mentioned above.
---
Can you sell your used gear to REI?
Yes! REI also works with REI members who would like to give them their used gear in exchange for REI gift cards. They'll accept gently used gear with an original retail value of at least $75 that was bought in the past six years and in good condition and fully functional.
Full details of what used outdoor gear items are accepted are on the REI Used Gear website, but it includes used backpacking gear, men's, women's, and kid's clothing, shoes, sleeping bags, backpacks, and tents. To get involved, click the link on the REI Used website.