This month, I've been testing out Nuheara's IQbuds BOOST adaptive hearing buds and wanted to share my thoughts with you. If you've landed on this page because you want to know more about them before purchasing, then you've come to the right place.
I've been using these clever little buds in different real world scenarios including running, hiking, in the gym, in a restaurant and at the office, in order to learn their strengths and weaknesses.
First of all, in-case you know very little about the Nuheara IQbuds BOOST, let me explain what they are, how they work and some of the stand-out features that they offer.
What are IQbuds BOOST Adaptive Hearing Buds and why would you need them?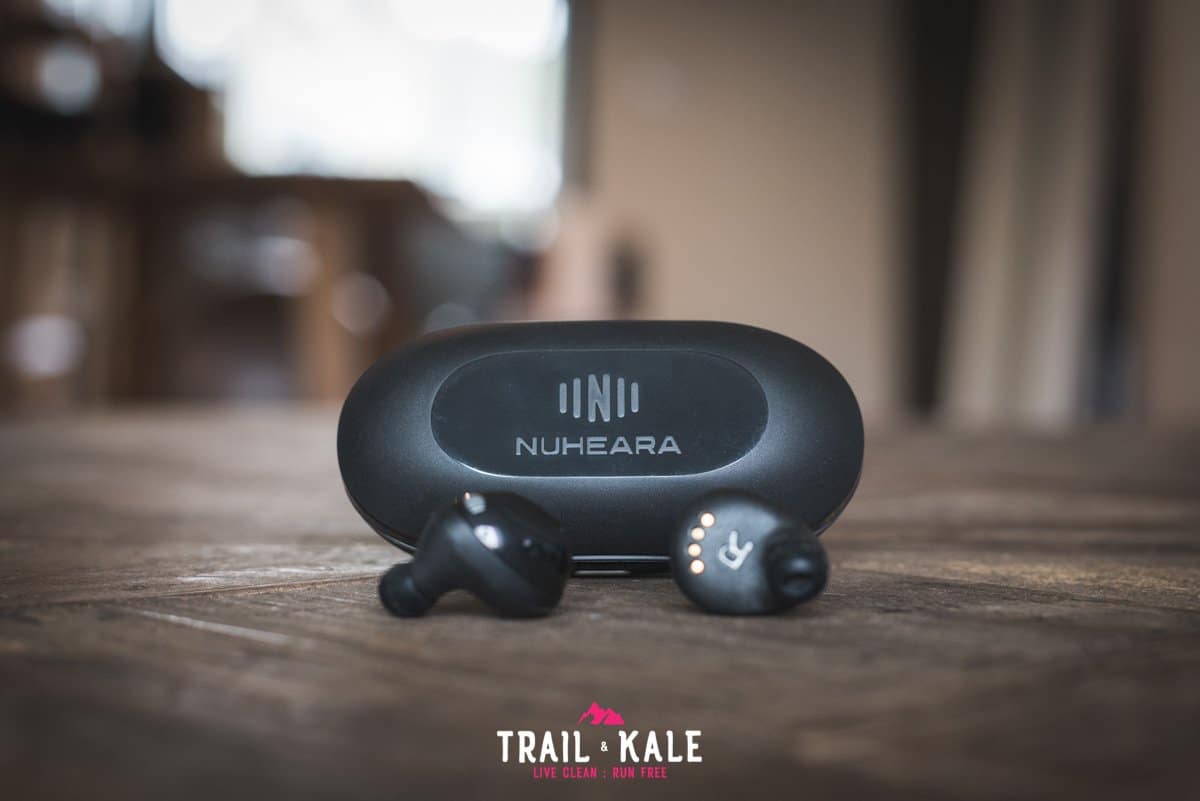 The IQbuds BOOST hearing buds essentially supercharge your hearing capacity. With that said, they are going to appeal mostly to people who aren't quite ready for hearing aids, but also to those who can already hear perfectly (without any aid) and want to be able to amplify sounds (or reduce noise) from the world around them.
A few usage examples of the latter would be someone:
who works in an office and likes to listen to music, podcasts or audiobooks but doesn't want to be oblivious when a co-worker is calling their name.
who often finds themselves in a noisy environment and would like to be able to turn that "World noise" down, but still be able to hear when someone is talking to them.
who is hiking outdoors, and would like to be fully aware of sounds around them for safety or the pure joy of nature sounds. That person would be able to turn up the "World sounds" around them, like bird songs, or wind in the trees for example, and effectively immerse themselves fully in the moment through sound.
How do they Work?
For them to work to their full potential it will take about 10 minutes of setup time. It's worth it when you hear the results, I promise!
Step 1.) Get a Secure Fit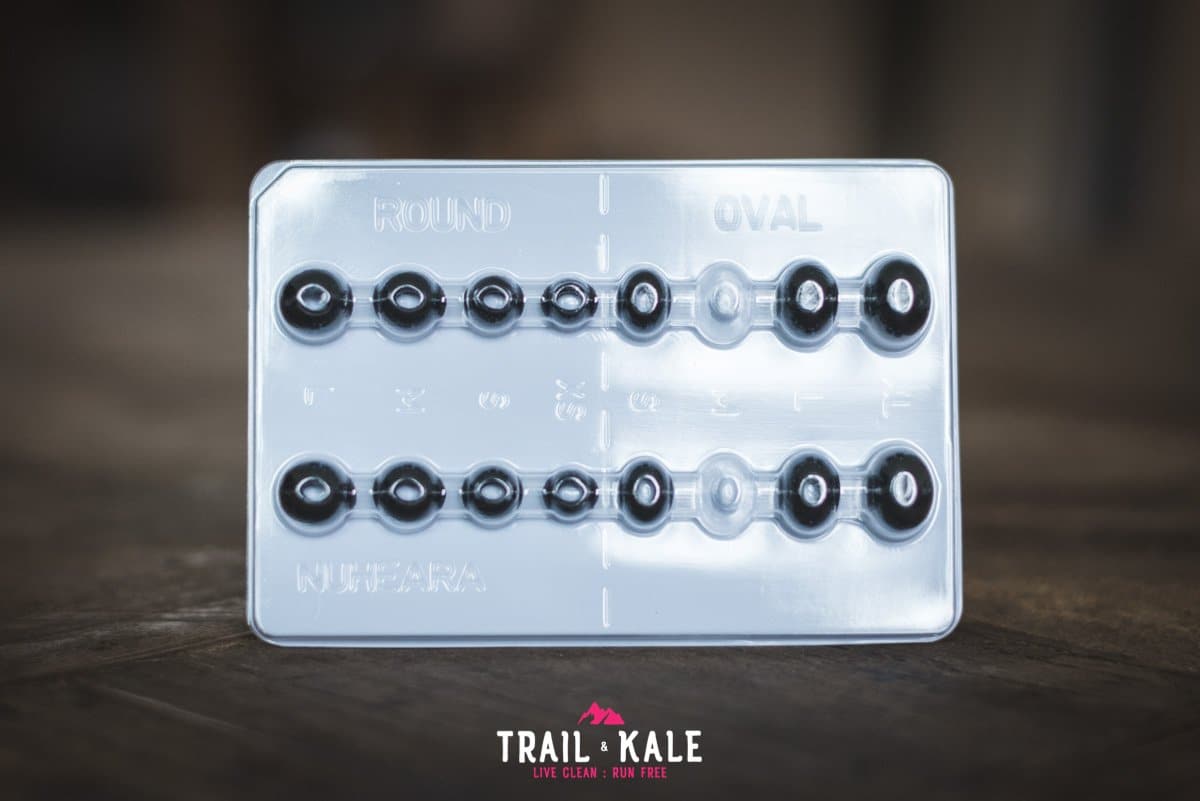 It's very important to make sure that the earbuds fit in your ears securely. You'll get much better sound quality and you won't be worrying about them falling out during active situations. When I first starting using the IQbuds BOOST, I was using the silicon tips that come in the pack, shown in the image above. Although they felt great while working and walking, they would slowly begin to work their way out of my ears when I tried to run in them.
So, I asked my contact at Nuheara about it and he shared a great tip with me. If you use the comply isolation foam tips instead (they come in the box but in separate packaging). Once you've put the foam tips onto the buds, you need to squish the foam down with your fingers, insert the buds, let them expand, and then twist the headphones back 30degrees to lock them in place.
If you're having trouble, there's a more in-depth article about getting a secure fit, and better sound quality HERE.
Step 2.) Assess Your Current Hearing Capacity in App with 'Ear ID'
Nuheara's proprietary in-App Ear ID profiler analyzes your hearing thresholds using a prescription formula (NAL-NL2) used by audiologists everywhere. This is a really cool feature that gives you a professional hearing test, right from the comfort of your own home. I would suggest doing the test when you're in good health; if congested due to a cold, you may not be able to pick up certain tones. This test is a great way to find out if you do have hearing loss to any degree.
Step 3.) Let the IQbuds App auto Calibrate Your New Hearing Profile
The test didn't pickup any loss of hearing for me when I took it, so there was no custom profile applied to my buds. If you do have any hearing loss in high or even low tones though, your new hearing profile will allow the IQbuds BOOST to enhance your hearing in areas where you need it. It will also enhance your hearing capacity across the board and make you feel a bit like a super hero.
Some Features of the IQbuds BOOST that I love.
Focus
This is such a handy feature, specifically for when you're in a noisy environments and want to isolate and enhance sounds directly in front of you. I know from friends that are hard of hearing, that this is one of the most distressing things about not being able to hear fully. It must be so frustrating trying to socialize with friends, when so often the only place you can meet up, is in a noisy environment, like a cafe or a bar. The Focus feature provides enhanced conversation clarity in noisy environments, perfect for these types of scenarios!
Low Latency Streaming for TV
Works with Nuheara's new IQstream TV to stream crystal clear stereo sound from the TV to your IQbuds™ BOOST so you can listen at the volume you want while others can listen at the volume they want. I love this feature, and I can see it being so useful for many but mostly the older generation who want to watch TV with their children and grandchildren.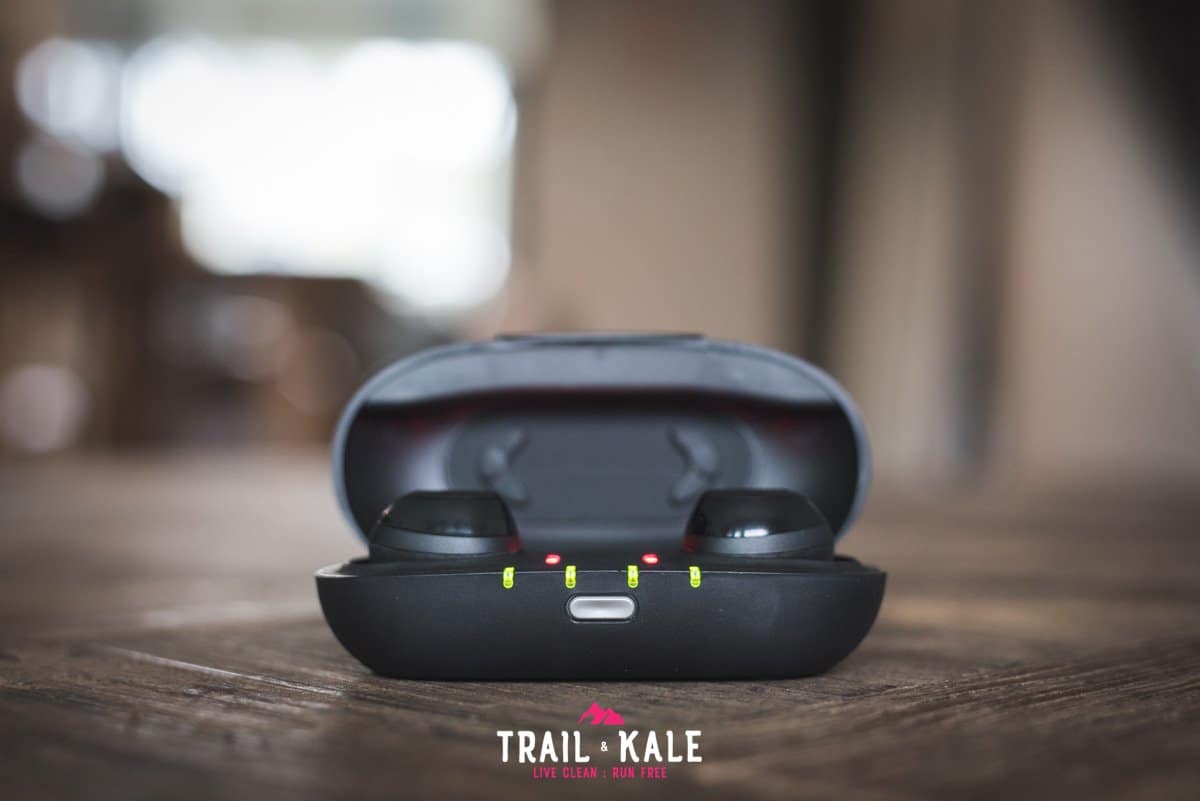 Fast Charging, Long Battery Life
The charging case that comes with the buds can fully charge in 90 minutes which is pretty great. The case can then keep the buds charged when you're not using them. If you were to take the case with you on the go it would provide a total of 20 hrs Bluetooth Streaming or 32 hrs Hearing Processing. If you're using them for a bit of both then it will be somewhere in between.
The battery life of the buds themselves is good too with around 5 hrs audio streaming / 8 hrs hearing processing.
They are Water Resistant/Sweat Proof
If you plan to use your IQbuds BOOST in a more active environment, either at the gym or for short runs, then you can relax knowing that they are water resistant and sweat proof.
Dynamic Noise Control
With Nuheara's Intelligent Noise Control (SINC™) technology it's possible to selectively tune in or tune out the world around you, making for a much less noisy experience.
For example, while in the office, you would select the office profile to hear your colleagues loud and clear but still be able to listen to your music or an audiobook. If after work, you then go off to a restaurant, it's possible to then quickly switch to the 'restaurant' profile in app or with a tap of the ear bud. Once selected, the 'Restaurant' profile will then tune out the background noise while focusing your listening on the voices of people you want to talk to. Here's a video that shows what I mean:
What are the IQbuds BOOST like for running, hiking, in the gym or at the office?
Running
My experience running with the buds was overall pretty good for shorter distances, but I have used other running specific buds that are better for longer runs. The issue is that the IQbuds BOOST weigh 8g (which is a bit heavier than the average running wireless buds), have no extra in-ear locking mechanism like fins, and no connecting wire between the two buds to catch the bud if it falls out of your ear. Yes, the IQbuds BOOST have more tech inside, so I'd expect them to be heavier than most running headphones, all I'm saying is, don't expect these to be the holy grail of wireless buds that do absolutely everything better than their competition.
Let me explain , if you're running for long periods of time, you may start to feel the buds slip, as your inner ears begin to sweat. At $500 a pair, you'll be very upset if one was to slip out of your ear and break when hitting the ground. The Jaybird RUN for example, has what they Jaybird Sport call "fins", which adds an extra locking mechanism to secure them, but even that isn't a perfect solution. The IQbuds BOOST don't have these 'fins', but I will say that the option of switching the tips to foam ones, definitely helped secure the buds in place. Still I wouldn't trust them for long runs. For shorter runs these buds perform very well though. I just wish there was a way to connect the buds together with some sort of attachable cable, that way I wouldn't have to worry about them popping out of my ears while moving at speed, and potentially breaking them.
---
RELATED: 5 Best Wireless Headphones for Running
---
There are definitely benefits of running with the IQbuds BOOST though. The major one for me is being fully aware of potential dangers, but also being able to listen to music while you run. For example, I can switch the in-app preset to 'Workout' and all of a sudden, I'm able to hear cars and voices. I hear of runners being hit by cars and bikes all the time because they are listening to music while out running (not always the reason!), and think that this safety feature could prevent many similar accidents.
Hiking
The buds are excellent for hiking. They stayed in place very securly, and I'm able to listen to music, hear the beautiful natural world around me, and even talk to Helen who's sharing the moment with me.
At the Gym or in the Office
It's so nice being in a noisy environment but still be able to get your own private bubble of quite when you want it. At the gym I can listen to music as loud as I like but still know when someone is asking me a question. I don't have to worry about ignoring someone by accident, and I don't have to compromise by turning down my music.
Being in the office is a similar experience. If you were to use standard noise cancelling headphones, the chances are you won't have the ability to hear people talking to you too, that's not a great position to put yourself in at work, especially when being in a collaborative line of business where team communication is very important.
Nuheara IQbuds BOOST
Pros
Ear ID hearing test is very thorough
Focus - for amplifying sounds in front of you, and reducing noise from behind
Presets for different environments like 'Plane', 'Workout', 'Office'
Long Battery life - 8hrs
Low Latency Streaming for TV - listen to the TV louder than others around you
Sweatproof/water resistant
Dynamic Noise Control - Tune in or out the world around you
Cons
Not the best for long runs
A little expensive but worth it for the life-changing tech
Comfortable for around 3 hours or so, but then you will want a break from them
View the IQbuds BOOST at nuheara.com
Summary
The Nuheara IQbuds BOOST are a truly remarkable product that will likely change you're life, this is especially so, If you're hard of hearing. They are very reasonably priced compared to other hearing aids/amplifiers on the market and offer much more functionality.
I love wearing these during short city runs because I feel much safer knowing that while listening to music, that I can also hear vehicle noise and people that may call out to get my attention. When it comes to hiking, I don't have to worry about roads while on the trails, instead I can hear nature, amplified. That's a really cool thing to experience, even for someone with good hearing. For longer running sessions of 10km and more, I will choose to wear my running specific headphones, because the IQbuds BOOST are too expensive to accidentally have them slip out.
The build quality is of a very high standard and there's so much innovative technology going on inside, and also in the smartphone app, of course the price tag reflects that at $500. I think this is a fair price when you look at the competition in the enhanced hearing device sector. The on-the-go charging case is really handy too, especially if you plan to be off the grid for a few days and don't expect to have access to a charger.
All in all the IQbuds BOOST are excellent all round hearing buds, with a multitude of functions that will have you feeling like a superhero with amplified hearing, but with the option to turn the World noise off, for that much needed peace and quiet when you crave it.
Nuheara IQbuds
If the price is a concern for you then definitely check out the IQbuds (non BOOST version) – they don't have Ear ID, the in App hearing test function but still provide you with that same superhuman hearing capacity and many of the same features of the BOOST. They cost $250 at the moment. Click HERE to learn more about them.
View the IQbuds at nuheara.com
What's the Difference between the Nuheara IQbuds BOOST and IQbuds?
The IQbuds BOOST are more expensive than the IQbuds and appear all-black with no silver accents. Other features that the IQbuds BOOST have over the standard IQbuds are:
Ear ID, the professional hearing test.
TV streaming functionality.
Speech amplification.
Focus, which uses the dual microphone to suppress sound from behind you and sharpen the focus on sound in front of you.
The extra comply foam tips I mentioned earlier.
View the IQbuds BOOST at nuheara.com
---
Also available at Amazon.com:
out of stock
as of 3rd June 2023 5:30 pm
Last updated on 3rd June 2023 5:30 pm
out of stock
as of 3rd June 2023 5:30 pm
Last updated on 3rd June 2023 5:30 pm