In this PlantRise review, I share the benefits of using SuperGreens72 superfood powder, the raw ingredients (and the benefits of the 12 most important ones), how and when to take it, my experience while using it, where to buy it, and finally my review summary with a rating out of 10 complete with my concise pros and cons.
ADVERTISEMENT
PlantRise SuperGreens72 is a premium daily supplement blend packed with 72 nutrient-rich superfood ingredients. In each 1lb pouch you can get roughly 30 servings – so just see it as 1 pouch per month if you're one person using it, or two bags if you plan to take daily with a partner.
PlantRise has been specifically designed to increase energy and focus, support the digestive system, gut health, and help boost the body's immunity.
---
PlantRise Review (SuperGreens72 Powder) – Table of Contents
---
An Introduction to PlantRise
PlantRise is a plant-based holistic nutrition brand that was founded in 2020. All their products are sourced from high quality, traceable raw ingredients, and manufactured in the USA.
Every batch of SuperGreens72 superfood powder is manufactured in Southern California with locally and globally sourced ingredients, and in accordance with the latest FDA and cGMP guidelines and they use a single facility for production in order to keep a close eye on consistency in quality and flavor.
PlantRise's mission is to empower people to grow into the optimal version of themselves through efficient daily habits. We at Trail & Kale truly believe that habits fuel continuous improvement – this applies to both trail running and living a healthy lifestyle.
Holistic nutrition products like SuperGreens72 make adhering to these habits fast, easy, and effective. PlantRise wants to be a big part of helping people optimize their health one day, and one habit, at a time, and that mission really resonates with us!
---
The Benefits of Drinking SuperGreens72 Each Day
SuperGreens72 is an all-in-one daily supplement blend that contains 72 absorbable vitamins, minerals, and whole-food sourced ingredients. Each serving has the antioxidant equivalent of 12 servings of raw vegetables and fruits in a single scoop. PlantRise proudly calls it a "Single Scoop Superfood Solution".
This all sounds amazing right? But what are the claimed benefits of taking such a huge blend of superfood ingredients each day? Baring in mind superfood powders may seem expensive to the untrained eye – it's important to be aware of those benefits and whether or not they're worth the money for you.
I personally don't put a price on my health and well being and the following claimed benefits are quite a compelling argument why you probably shouldn't either.
The 6 claimed key benefits of taking PlantRise SuperGreens72 each day are: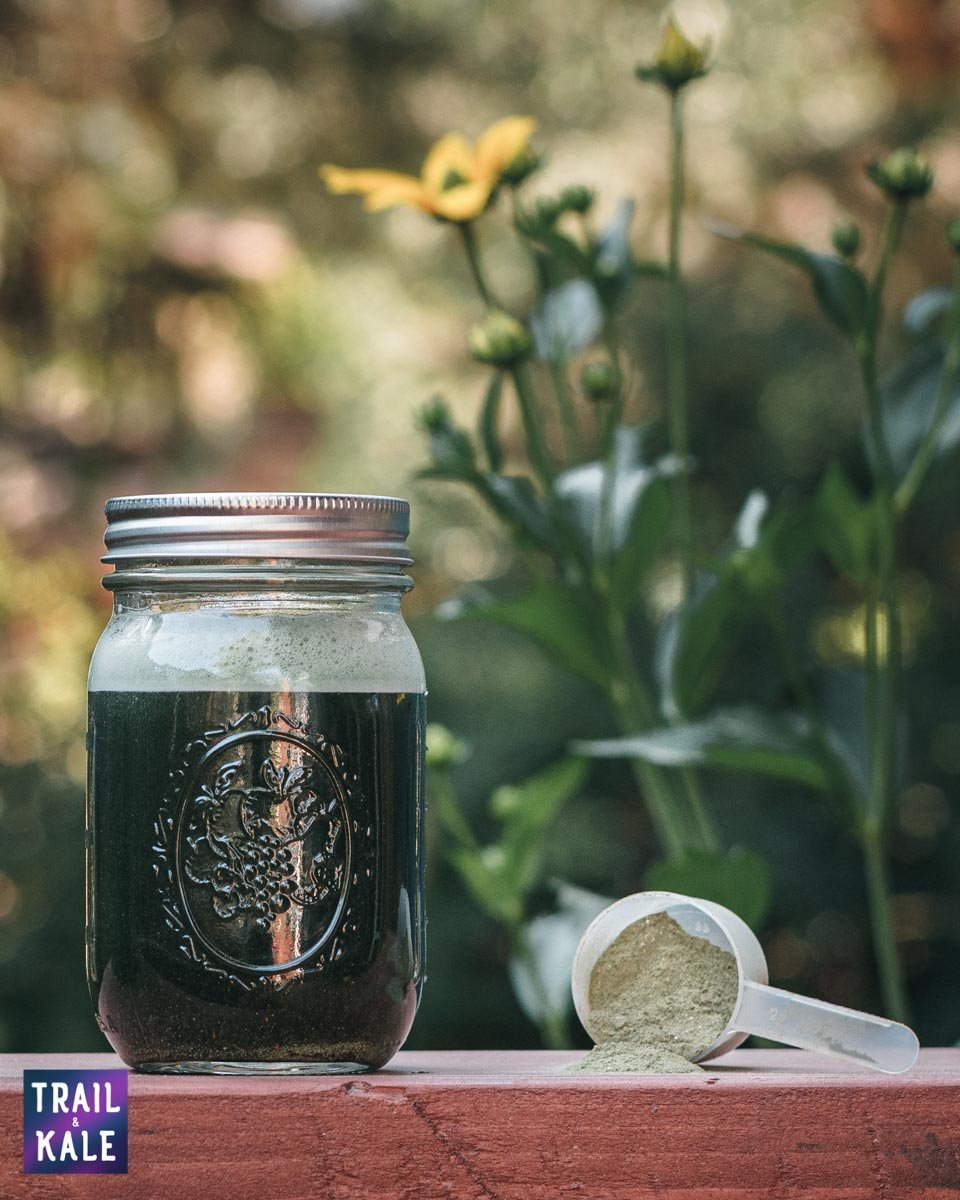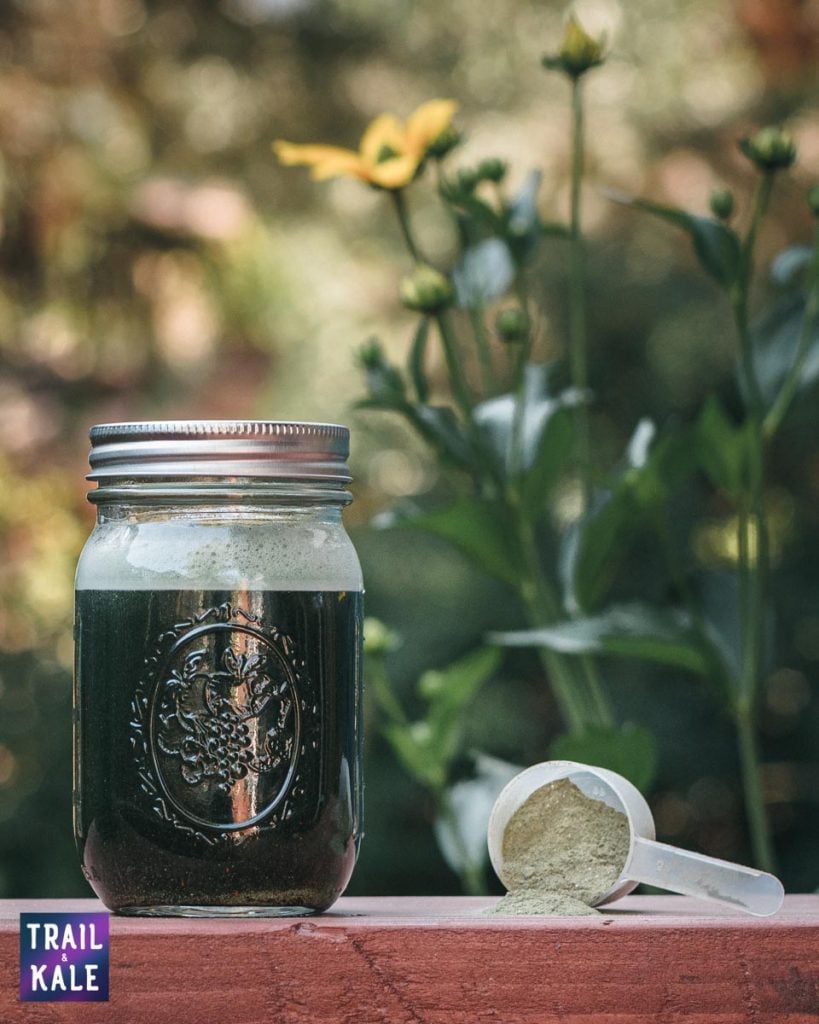 Increased Energy – A balanced combination of essential vitamins and minerals manages blood sugar levels and provides efficient energy production and storage. Ingredients like chlorella (which is extremely high in protein), nutrients, fiber, bioactive compounds, and chlorophyll, binds to heavy metals and toxins and removes them. COQ10, a fat-soluble molecule found in nearly all bodily tissues, is known to support heart health, boost athletic performance and aid with fighting fatigue. And nutrient- and chlorophyll-rich wheatgrass provides a noticeable boost to energy levels.
Supports a Healthy Immune System – Proper nutrition is a crucial foundation for a strong and well-functioning nervous system and immune system. With immune-boosting ingredients like spirulina and barley grass, as well as adaptogenic herbs like ashwagandha and Rhodiola Rosea, SuperGreens72 can help to normalize sleep patterns, countering stress, and lowering everyday physical and mental fatigue. It can also benefit cognition, memory, and the nervous system.
Increased Focus – Adaptogens aid in boosting mental clarity by normalizing sleep patterns and lowering physical and mental fatigue. Ingredients like reishi mushroom powder, revered as a tonic for well-being, longevity, and vitality, the SuperGreens72 formula helps in neuron growth and proliferation, enhancing cognitive function over the long-term.
Supports Digestion + Gut Health – Naturally-occurring enzymes, like bromelain and those found in wheatgrass, enhance absorption, and give your gut what it needs to keep your engine running smoothly. Digestive enzymes are substances in your digestive system that break food down via chemical reactions. To bolster the digestive process and enhance nutrient absorption, PlantRise has added ingredients with naturally occurring enzymes.
Hormonal + Neural Support – The PlantRise SuperGreens72 formula benefits cognition, memory, and the nervous system, and supports healthy hormone production. Packed with adaptogenic herbs like Rhodiola Rosea and ashwagandha, it can help the body manage and reduce stress and symptoms of depression, fight fatigue, and improve brain function. Ingredients like green tea leaf extract and reishi mushroom powder also help aid in neuron growth and proliferation, enhancing cognitive function over the long-term.
Improved Skin Clarity – PlantRise's formula is packed with antioxidant-rich ingredients like spirulina, barley grass, artichoke, green tea extract, and cocoa bean extract. Antioxidants counteract the free radicals that cause cell damage.
Well, there are 6 very good reasons to want to try PlantRise SuperGreens72 🙂 – keep reading for a list of all 72 ingredients, how and when to take it, my genuine experience using the product, where to buy it, and my review summary.
---
What are the Ingredients of PlantRise SuperGreens72 Powder?
Please see below for a photo of the back of the pouch which lists all 72 ingredients.
Ok, so I'm not going to list all 72 ingredients in PlantRise SuperGreens72 (that would make this review too long). Instead, I'm going briefly outline 12 key ingredients, and explain how they can benefit our general health. These are the ingredients that make SuperGreens72 most effective.
SPIRULINA is loaded with various nutrients and antioxidants that may benefit your body and brain, it actively lowers cholesterol, helps control blood sugar, and promotes a properly functioning immune system.
CHLORELLA is very high in protein, nutrients, fiber, bioactive compounds, and chlorophyll, it binds to heavy metals and toxins, and removes them – DETOX. It's also known to keep blood sugar in check.
RHODIOLA ROSEA is an adaptogen that helps the body 'adapt' to stress, it can help reduce stress and symptoms of depression, fight fatigue, and improve general brain function.
ASHWAGANDHA is an ancient medicinal adaptogenic herb that can help your body manage stress, boost brain function, lower blood sugar and cortisol levels, and help fight anxiety and depression.
REISHI MUSHROOM POWDER is revered as a tonic for well-being, longevity, and vitality, it aids in neuron growth and proliferation, enhancing cognitive function over the long-term. Watch this space as we at Trail & Kale, believe mushrooms are the next (or original ;)) superfood that's going to help solve so many health issues.
GREEN TEA LEAF EXTRACT is a great source of antioxidants, and credited with a range of health benefits, from promoting heart, liver, and brain health, to improving skin and aiding with weight loss.
COCOA BEAN EXTRACT contains a high amount of polyphenol antioxidants that can help protect against free-radicals, it may also reduce high blood pressure by improving nitric oxide levels.
COQ10 is a fat-soluble molecule found in nearly all bodily tissues, CoQ10 is known to support heart health, boost athletic performance, and aid with fighting fatigue.
BARLEY GRASS is a nutrient powerhouse packed with vitamins, minerals, amino acids, chlorophyll, and polyphenol antioxidants. It has shown to strengthen the immune system, alkalinize the body, and improve the health of skin, hair, and nails.
ARTICHOKE EXTRACT contains a bunch of unique nutritional compounds including silymarin for your liver and chlorogenic acid for digestion and healthy blood sugar levels.
BROMELAIN is the collective name for a group of enzymes and cofactors extracted from pineapple stems, bromelain not only helps you break down and digest protein, but it has also shown to provide anti-inflammatory support.
WHEATGRASS is regarded as one of the most potent health foods on Earth as it is packed with chlorophyll, amino acids, minerals, vitamins, and enzymes. For people suffering from fatigue, it may provide a noticeable boost to energy levels.
---
How and when to drink PlantRise SuperGreens72
For optimum nutrient absorption, the best time to drink SuperGreens72 is in the morning, on an empty stomach, before any coffee, tea, or breakfast foods. You can also put it in your morning smoothie if this is how you start the day.
I personally like to mix one scoop (a measuring scoop is provided in the container) of SuperGreens72 powder with around 12 oz. of cold water first thing in the morning because it's the most convenient time for me.
If you're not used to how superfood powders taste, they can take some getting used to if you just mix with water as it's a very natural taste – to be honest, that's what I love about them, the pure taste that doesn't taste unnaturally sweetened or flavored.
Mixing this powder with water keeps the process simple and fast too, this is a huge positive for superfood powders.
PlantRise states that you can get around 30 servings from each container which is enough for a monthly supply of superfood green powder.
---
What does PlantRise SuperGreens72 taste like and my experiences while taking it
As you can see from the image above, SuperGreens72 powder is quite fine so it mixes very well with water or liquids like almond milk but around 5% of the granules are certainly larger and those granules do take longer to break-down and dissolve when mixed – so shake for a little longer than you may expect to have to in order to get a smoother consistency.
I really like the taste of SuperGreens72 and it tastes clean when mixed with water alone. Overall, it has a mild, pleasant flavor with a hint of pineapple and vanilla. This is in comparison to some other superfood green powders on the market that taste a little TOO natural for my liking, and those powders definitely need to be mixed with a smoothie or almond milk.
At the end of the day, I'm drinking SuperGreens72 for its health benefits which are noticeable in my day-to-day.
Some of these benefits that I have noticed include more stable energy levels throughout the day and better focus because of it, better skin condition, feeling less stressed and calmer, and generally an overall feeling of balance within my body and run training.
---
Where to buy PlantRise SuperGreens72 Superfood Powder
You can buy SuperGreens72 directly from plantrise.com for $95. I know what you're thinking because I thought the same when I first saw the price "that's quite expensive!" – but actually, when you consider how many high-quality sourced raw ingredients are in this powder, and the benefits it has to your daily wellness, it becomes clear that actually this is a worthy investment in your general health and well-being.
See it as a time saver and convenient way to get much of the healthy plant-based foods you need in your daily diet – but please note that this is a supplement and does not replace proper meals.
It is possible to get a 21% discount (making it $75 a bag instead of $95 / or $2.50 per drink) when you subscribe to monthly shipments from PlantRise.com which can be easily canceled at any time – I'd recommend doing that to get yourself 21% OFF your first order and then you can just simply cancel your subscription if you ever decide you don't want to continue taking SuperGreens72.
---
PlantRise Review (SuperGreens72) Summary
PlantRise SuperGreens72
PROS
Such a convenient and fast way to ensure you eat important superfoods in the mornings
More consistent energy levels throughout the day
Skin complexion appears to have improved, even during a very hot and sweaty spell here in Oregon
Taste can sometimes suffer when so many ingredients are added to a mix but PlantRise has done well to make this superfood powder taste great
This superfood greens powder offers the most ingredients out of all the powders we have tested
CONS
Some of the larger granules of powder take a while to dissolve
Quite expensive but there are many high-quality raw ingredients in the mix so you get what you pay for
I hope you enjoyed reading this PlantRise Review, If you have any questions about SuperGreens72 powder please leave them in the comments down below.
---
PlantRise SuperGreens72 Video Review
This YouTube video includes a demonstration of how to mix it, how well it mixes, how it looks when mixed – and my genuine reactions to drinking it. 🙂
---
PlantRise Photo Gallery
---